Business
24/7 Emergency #808-651-4440
TA-002-385-3056-01
Unit Code: BlueMahi
Family vacation
Reviewed on 2017-07-26 by Daniel S. from Tarpley, TX
Visited July 2017
Services from rental manager
Cleanliness
Location
Property condition
We had a great time staying at the Blue Marina at Sunset Beach. There were 10 of us total from ages 4-65 and everyone loved the location! The property manager was extremely helpful with anything we needed. Amazing sunset views from the lanai and a fun boogie boarding beach for the kids. The house is well equipped with lots of beach toys and chairs. <br/>The house does get a little warm in the afternoons but the manager was kind enough to bring over extra fans. Also we did have some encounters with some roaches but I know it is understandably difficult in the tropical location. Overall we were very happy with this rental and would rent it again.
North Shore Vacation
Reviewed on 2017-07-17 by Jim S. from Phoenix, AZ
Visited June 2017
Cleanliness
Location
Property condition
How was beautiful and well kept up, as advertised. Chad (property manager) made the check in and stay experience outstanding. Would definitely stay there again.<br/>
AMAZING
Reviewed on 2017-01-29 by Damon H. from osborne park, AL
Visited January 2017
Services from rental manager
Cleanliness
Location
Property condition
Amazing house and location, check the surf from the main bedroom by just lifting your head, safe / secure and great for a family
Incredible Vacation with an Amazing House
Reviewed on 2017-01-10 by Michael L. from Las Vegas, NV
Visited December 2016
Services from rental manager
Cleanliness
Location
Property condition
Before coming to Hawaii, I had looked at many different houses to find the right place for me and my employees to stay (company vacation). I found this house and the pictures looked incredible so I decided to book it. I arrived in Oahu on December 27th (a day earlier than everyone else), picked up my rental car and began my drive to the North Shore. I remember thinking "I hope this house is as good as the pictures". When I arrived, Chad had greeted me. Literally, the moment I walked through the front door I was blown away. I tried to be humble with Chad around but I was astonished at how beautiful the house was. I walked out back and it sits literally 10 feet from the sand. Truly unreal. I couldn't wipe the smile off my face. <br/><br/>The next day, the rest of the crew flew in and it was one of the best feelings to see the expression on their faces as they walked through the house and saw the view of the ocean. <br/><br/>Every morning we would wake up at 7AM, make ourselves some coffee and sit on the picnic table to soak in the view and watch the sun rise. Nothing has been more relaxing. <br/><br/>Chad, our concierge, was also extremely helpful in recommending great excursions for us to do during the day. We went on catamaran rides, waterfall hiking trails and scenic tours. <br/><br/>At the end of the day, when we were drained from our adventures, nothing has felt better than to come home to the Blue Mahina and relax. I highly recommend this house to anyone looking for an amazing experience on the North Shore of Oahu.
Blue Roof at Sunset Beach
Reviewed on 2016-12-06 by Kinan B. from Austin, TX
Visited November 2016
Services from rental manager
Cleanliness
Location
Property condition
Great property and amazing location. Just waiting to get my deposit back and I'll be ready to close out my trip.
4 bedroom beachfront home on Sunset Beach - Bikes included!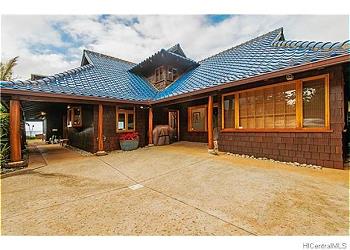 [2]
[3]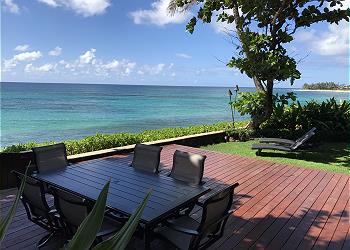 [4]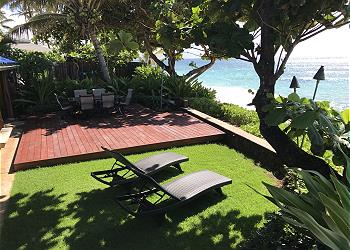 [5]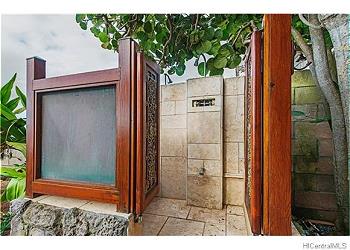 [6]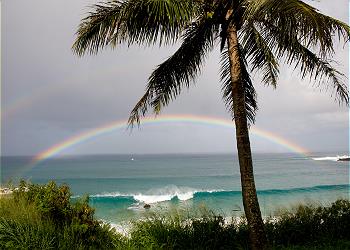 [7]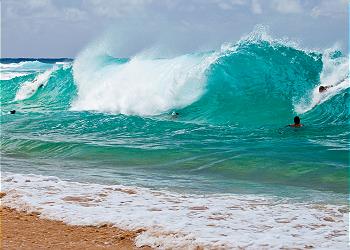 [8]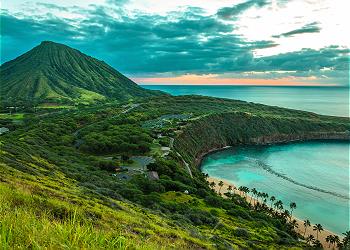 [9]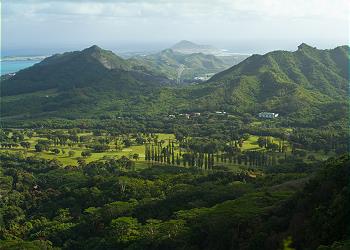 [10]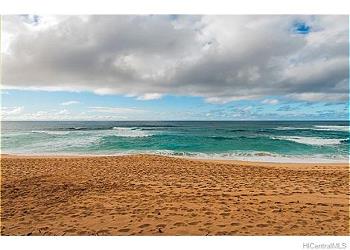 [11]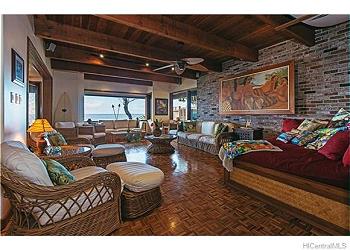 [12]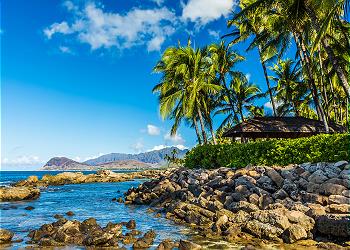 [13]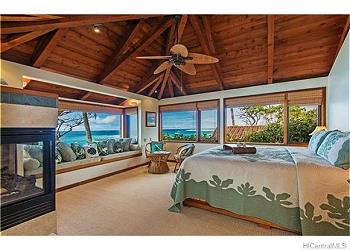 [14]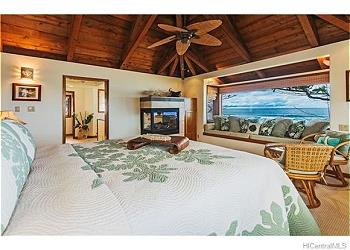 [15]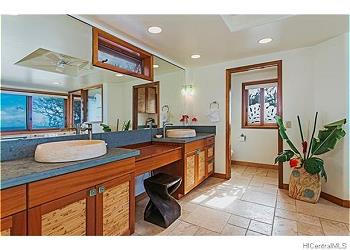 [16]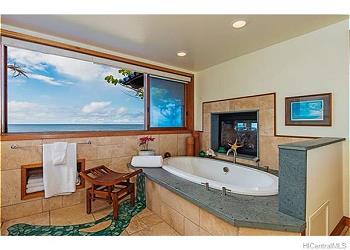 [17]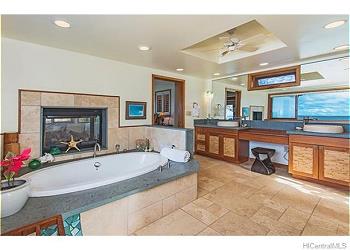 [18]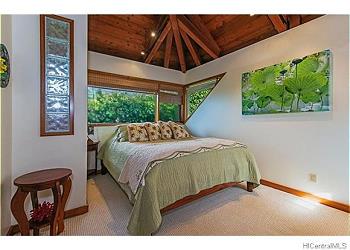 [19]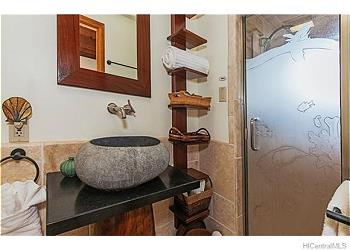 [20]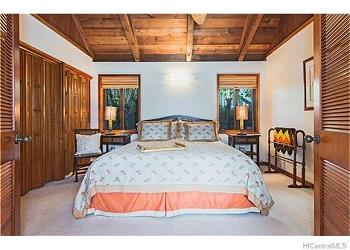 [21]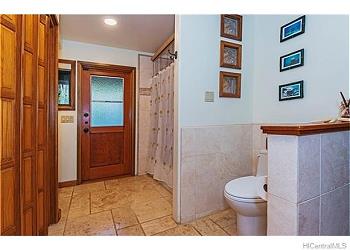 [22]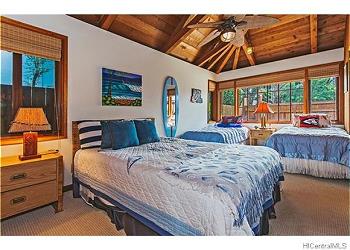 [23]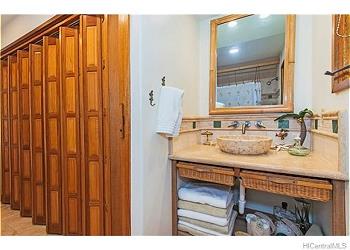 [24]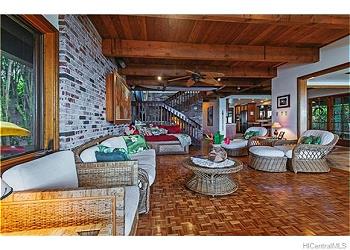 [25]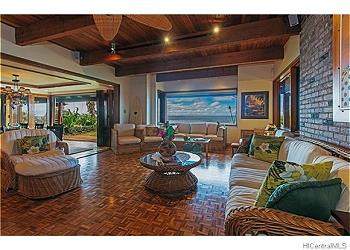 [26]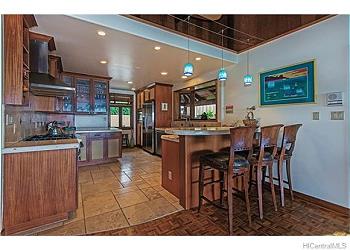 [27]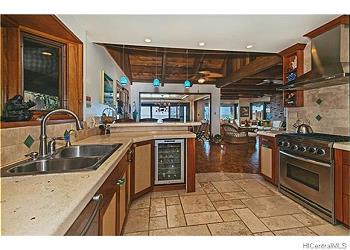 [28]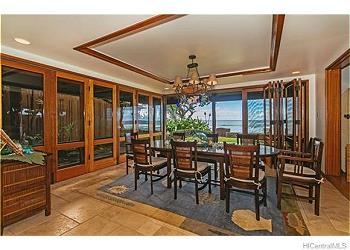 [29]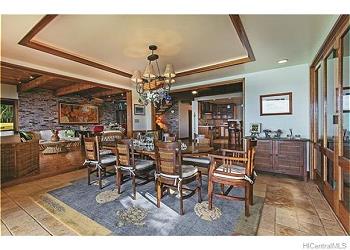 [30]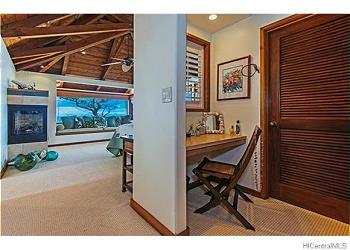 [31]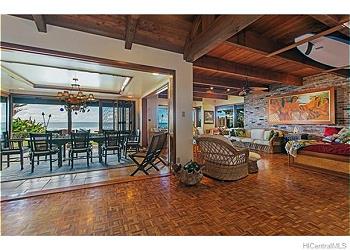 [32]
4 Bedrooms
3 Baths
Nestled on the shoreline of the iconic Sunset Beach on Oahu's North Shore, is Blue Mahina. This custom 4BD, 3BA home offers nearly 3000 sqft. of open living space with captivating ocean views of the Pacific Ocean.
After entering through the private iron wood gate, you'll pass through glass French doors to the main living area. Here you will find a gourmet kitchen, complete with stainless steel appliances that includes a gas range, wine fridge, and a dishwasher and beautiful concrete countertops with sea glass inlays. There is a formal dining table for 8 and 3 counter top barstools. Off the kitchen is the great room, with high ceilings, wood floors, and brick-lined walls, this is the perfect spot to lounge and watch the surf come in or relax and watch a movie on the large flat screen television. Besides the multiple chairs and couches, there is also a large day bed, ideal for a catnap or to serve as an additional sleeping area. There is an assortment of books and games to help you pass the time as well. The dining room has glass bi-folding doors that open up to the covered lanai and epic ocean views. There is an additional outdoor dining table and a gas bbq to help you best enjoy those warm Hawaiian sunsets. A little wooden gate and a small set of stairs lead you right to the sands of Sunset Beach! The home also offers an array of beach equipment (beach chairs, boogie boards, umbrella, noodles) to contribute to your day of fun in the sun. After your adventures in the turquoise waters, rinse off the enclosed outdoor hot/cold shower then relax in the manicured lawn in the outdoor folding chairs.
Downstairs you will find 2 bedrooms and bathroom. The first bedroom has a King bed and the second bedroom has two Twins and a Queen. The bathroom has a tub/shower combo and also a door that leads to the outside. Upstairs you will find the master bedroom and the fourth bedroom. The master has stunning ocean views from the King bed as well as from the oversized soaking tub. The bedroom has a large window seat that over looks the sea below and there is also a gas fireplace that opens to both the bedroom and the bathroom. The master bath has a walk in shower with 6 separate body sprays and his/her sinks. The fourth bedroom has a Queen bed and a writing desk. Its en-suite bathroom has a custom Rota Steam Shower.
Disclosure: The amount of sand located in front of Blue Mahina and surrounding area depends on the ocean conditions. There are stairs from the yard to the ocean.
The North Shore of Oahu, also known as the 7 Mile Miracle, offers a unique blend of art galleries, cafes and shops. Outdoor adventures of all kinds are to be had here including surfing, snorkeling, stand-up paddle boarding, kayaking, and much more! Private and gated and set on a idyllic white sand beach and just a bike ride away from all that town has to offer. Blue Mahina offers six beach cruiser bikes for guests to enjoy the 7 Mile Miracle Bike Path that runs from Sunset Beach to Waimea Bay. Blue Mahina is the perfect north shore getaway!
Disclosures: All leases will be given a 30 day lease. Online bookings are subject to manager or owner approval. City and County of Honolulu regulations require a minimum 30 day rental agreement, all leases will be written for 30 days. Please call us to discuss.
10 night minimum during regular season and 14 night minimum during holiday season
TA-002-385-3056-01
Location:
96712
Haleiwa
,
HI
United States
21° 40' 18.2316" N, 158° 2' 37.788" W
Hawaii US