Business
Near Brennecke's Restaurant
Near Poipu Beach Park
TA-079-242-0352-01
Unit Code: Sugar
Lovely stay
Reviewed on 2017-09-03 by Raluca P. from Redmond, WA
Visited August 2017
Services from rental manager
Cleanliness
Location
Property condition
We had a great stay at this charming cottage. Great location, 10 min away to Poipu Beach. The walk to the beach is simply lovely, thru a manicured tropical garden. The house was comfortable and quiet for us (2 adults and 1 child). The place was clean, but the quilts need a wash. We did not use them since the sheets were enough for us and those were clean. The bathroom towels need to be replaced. AC worked beautifully, washer/dryer were useful, dishwasher quiet. We loved the sunrises on the lanai. We would love to come back again!
Couldn't have been better!!
Reviewed on 2017-05-31 by Terri K. from San Antonio, TX
Visited May 2017
Services from rental manager
Cleanliness
Location
Property condition
I was attending a conference at the Grand Hyatt with my husband and two young adult offspring. The Hyatt cost for a room alone was more than twice as much as the Sugar Mill Cottage, without the amenities. It was an 11 minute walk from the conference room at the Hyatt to our two bedroom cottage with beautiful full kitchen, laundry facilities, bikes, beach gear, and parking right outside the door, none of which were offered at the hotel. Our every need was met and more!!
Kauai Cottage
Reviewed on 2017-05-11 by Recent Guest from Port Townsend, WA
Visited April 2017
Services from rental manager
Cleanliness
Location
Property condition
My husband and I enjoyed our stay in Kauai as well as the cottage. The cottage's main area is quite small but the bedrooms are large. The fact that each bedroom had its own ac was a great benefit. There is a garage as well as an outside parking spot which was an unexpected bonus. The rental agent, Jason, was super helpful and was quick to respond to a phone call. Our only suggestion would be to have more cooking utensils and dishware. The cottage is comfortable for a couple or a family with small children but not two couples. Overall we enjoyed our stay at the Sugar Mill cottage.
Sugar Mill POIPU
Reviewed on 2017-02-27 by Recent Guest from Bainbridge, WA
Visited February 2017
Services from rental manager
Cleanliness
Location
Property condition
We had a good stay, convenient location, well kept up, clean and well equipped kitchen. <br/>Would stay here again
Kauai gem!
Reviewed on 2017-02-13 by Vesna J. from Edmonds, WA
Visited January 2017
Services from rental manager
Cleanliness
Location
Property condition
Great location, quiet neighborhood, the beach is fairly close that you can even hear the ocean. We had a great time and would come back again.
Mixed experience, overall good
Reviewed on 2016-01-29 by Recent Guest from Seattle, WA
Visited January 2016
Services from rental manager
Cleanliness
Location
Property condition
The "cottage" appeared to be newly renovated and had some odd omissions and features. For example, no bedside lamp in the master bedroom, no hairdryer, no cutting board, no placemats. There are no towel bars near the sink in either bathroom. The "desks" in the bedrooms are at chest height and are accompanied by chairs from the dining table, so they aren't useable. The shower curtain rods are spring loaded poles that don't stay up well. Although we were cautioned to be quiet and respectful of our neighbors, our apparently permanent neighbor played loud music at early morning hours. Nonetheless, the location is great and our Hawaii Life contact was super helpful and responsive. Once the cottage is used more, it will likely be more comfortable as the kinks are worked out. I would consider staying there again.
Charming Cottage near the beach - 2 Bikes included
[2]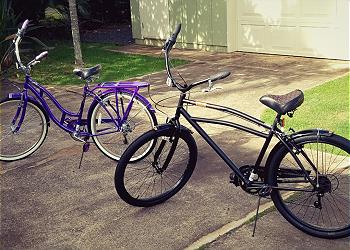 [3]
[4]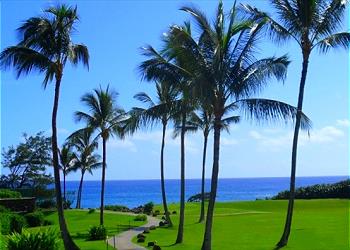 [5]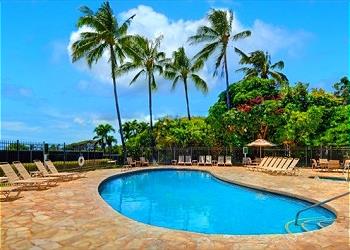 [6]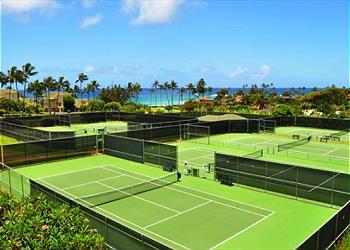 [7]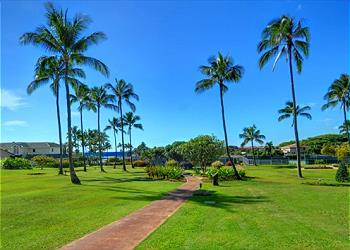 [8]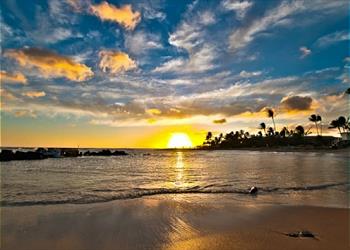 [9]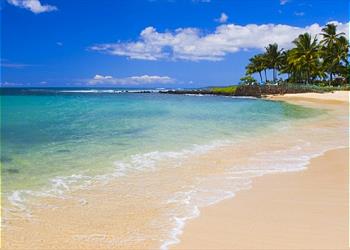 [10]
[11]
[12]
[13]
[14]
[15]
[16]
[17]
[18]
[19]
[20]
[21]
[22]
[23]
[24]
[25]
[26]
[27]
2 Bedrooms
2 Baths
Sugar Mill Cottage is located in the resort community of Poipu Kai on the sunny shores of the Garden Isle. It is one of four single family homes that sits along the greenbelt with pathways that you can walk/bike to the beach. The cozy home has a full kitchen with dining for four and a sitting area for reading or drinking a cup of coffee. There is seating on both the front lanai and small lanai off the kitchen as well. The two bedrooms are identical, each with their own bathroom and built in desk. The also each have their own entrance from the outside. Two beach cruiser bikes included with the rental.
Poipu Kai is the premier resort community on Kauai and is bordered by world famous Poipu Beach to the west and Shipwrecks Beach to the east. Amenities include expansive greenbelts, walking paths, a community pool, hot tub and tennis courts.
Brenneckes Beach is .07 miles away (approximately 13 minutes walking distance).
Shiprecks Beach is .09 miles away (approximately 17 minutes walking distance).
TA-079-242-0352-01
Location:
96756
Poipu
,
HI
United States
21° 52' 29.3772" N, 159° 26' 45.2364" W
Hawaii US