Business
Emergency contact: 808.315.1950
TA-167-134-8224-01
Unit Code: 123P
Leave a Review
[2]
Amazing House
Reviewed on 2018-03-28 by from San Diego, CA United States
Updated on 2018-03-28
Services from rental manager
Cleanliness
Location
Property condition
This was our second time staying in Puako and the house was perfect. It has a great flow and ideal sitting areas outside and inside for all times of the day and night. Nicely equipped with everything you need. Niki was super responsive and easy to get a hold of. Could not have asked for more.
Winner!
Reviewed on 2018-03-28 by

DAVE D.

from Maineville, OH United States

Updated on 2018-03-28

Services from rental manager

Cleanliness

Location

Property condition

Our family came together here to celebrate my Mom and Dad's 50th! 7 adults and 3 kids, the house was perfect! The open floor plan allowed everyone to enjoy their own space while the deck and dining room provided the perfect place for all of us to come together. Plates, utensils, appliances were all top notch. After a day at the beach the outdoor shower was THE place to wash off. Niki, the property manager was da best! Highly recommend!
Hale La'i Anniversary Stay
Reviewed on 2018-03-28 by

Rick W.

from Portland, OR United States

Updated on 2018-03-28

Services from rental manager

Cleanliness

Location

Property condition

Puako ... great place to celebrate our 40th wedding anniversary ... with our children, their spouses, and our grand daughter. Hale La'i fit the bill and did not disappoint in any way! Great accommodation for our group. The house is fantastic, the location superb, ample dishes etc. We will return ...
Wonderful home, beautiful location
Reviewed on 2018-03-28 by from Minneapolis, MN United States
Updated on 2018-03-28
Services from rental manager
Cleanliness
Location
Property condition
We (3 couples) enjoyed a lovely week at Hale La'i in the Puako community. The home has plenty of places to hang out, so that everyone can do their own thing or gather together in the main kitchen/living area. Easy access on foot from there to multiple places along the shoreline to watch for whales, sunsets, turtles, and waves. Depending upon the conditions, some awesome snorkeling close by along Puako, or a longer walk away near the Orchid.<br/><br/>Niki from Hawaii Life was super friendly and helpful; she checked in with us several times throughout the trip to make sure everything was okay. The house was clean and comfortable, and the photos really represented the property well (i.e. it was really as nice as the photos). We would definitely rent this home again!
Simply Amazing!
Reviewed on 2018-03-28 by from Menlo Park, CA United States
Updated on 2018-03-28
Services from rental manager
Cleanliness
Location
Property condition
This home was the perfect combination of serene yet active for our family Thanksgiving gathering. The downstairs lanai provided hours of entertainment (almost making it hard to leave!) -- morning breakfasts, hoops games, ping pong, hanging out. The interior is beautifully furnished and cozy with wonderful views of the mountains and ocean. The location is perfect -- quick walk to the Fairmont on a fun little beach trail and many local beach access points in the quaint town of Puako. I don't think we passed one person who didn't wave or say hello. I am going to miss seeing the sun rise over the beautiful meadow each morning and watching the stars each night on the deck. Simply amazing!<br/><br/>Many thanks for the superb hospitality, Jan and Nikki, and for welcoming us to beautiful Hale La'i. Mahalo~<br/>
Hale La'i - 4 BD/3BA voted "Best house in Puako"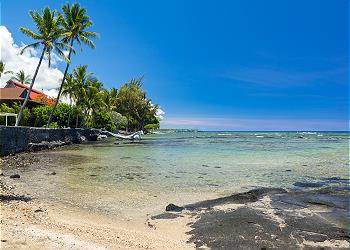 [3]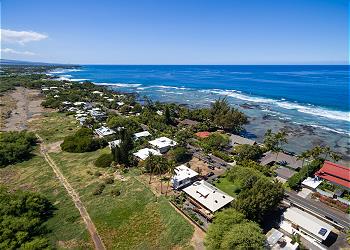 [4]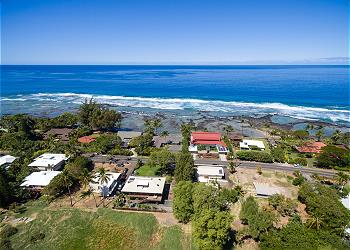 [5]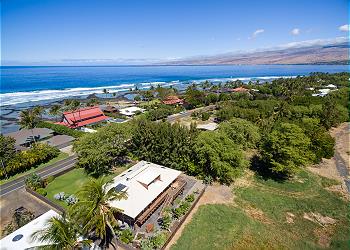 [6]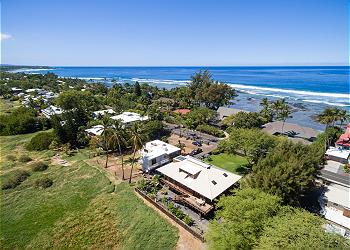 [7]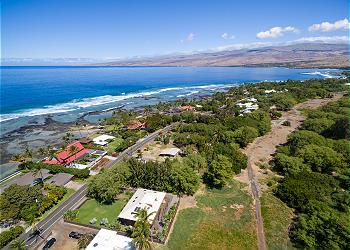 [8]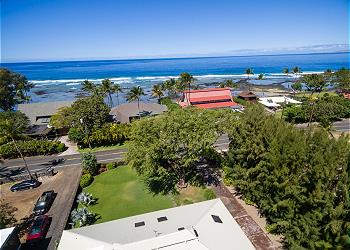 [9]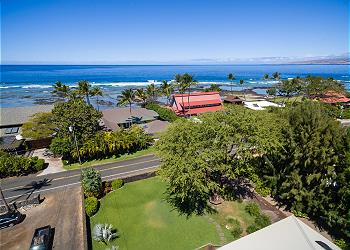 [10]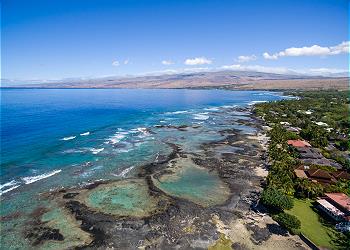 [11]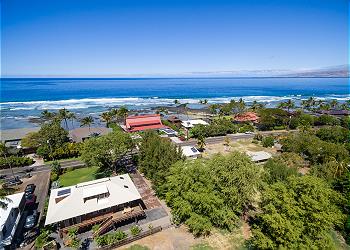 [12]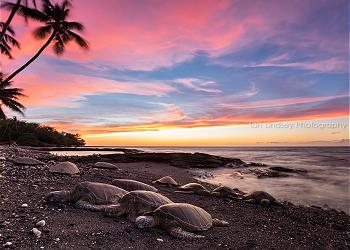 [13]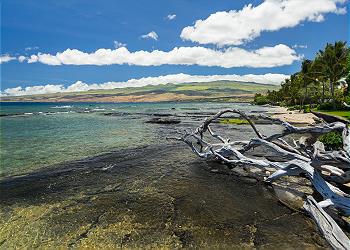 [14]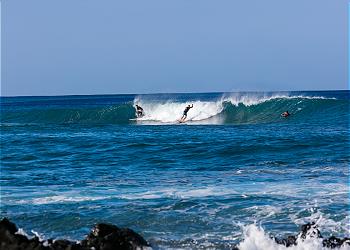 [15]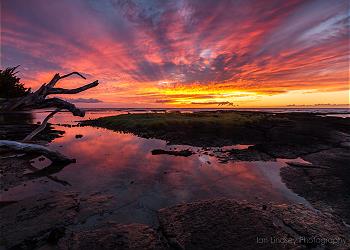 [16]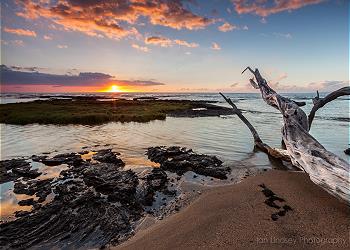 [17]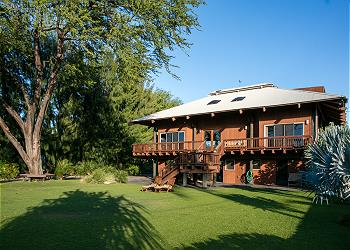 [18]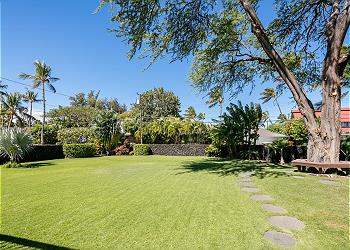 [19]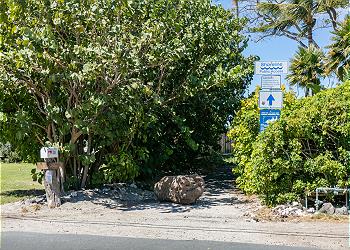 [20]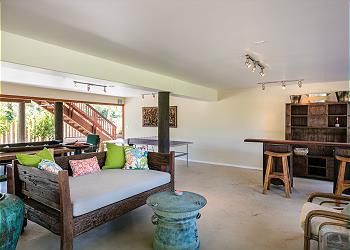 [21]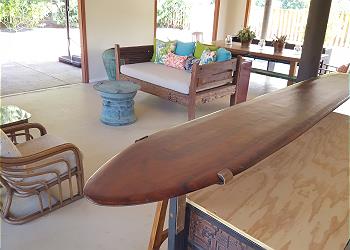 [22]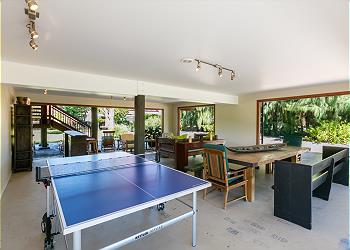 [23]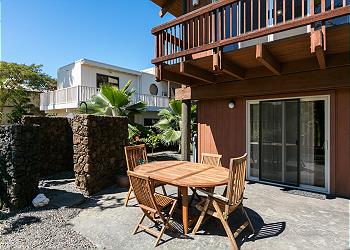 [24]
[25]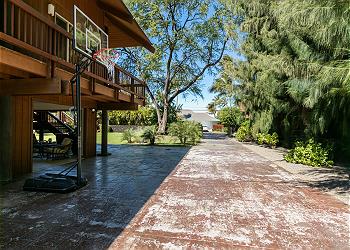 [26]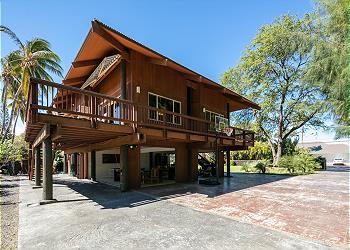 [27]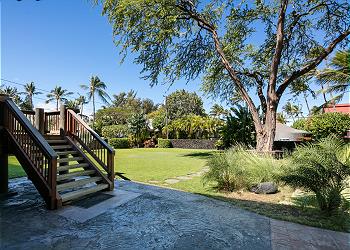 [28]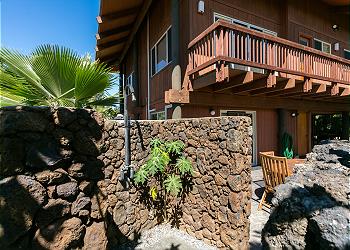 [29]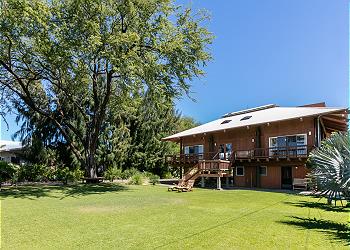 [30]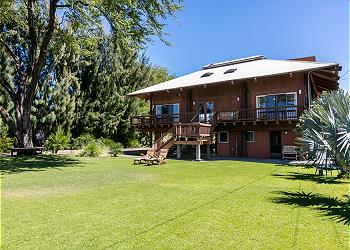 [31]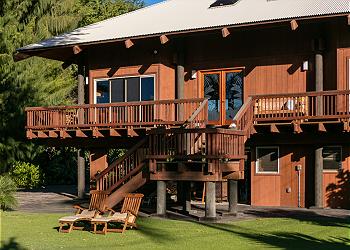 [32]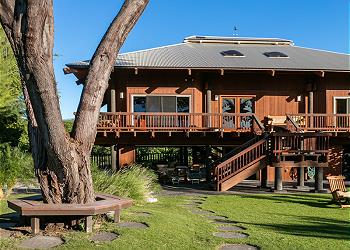 [33]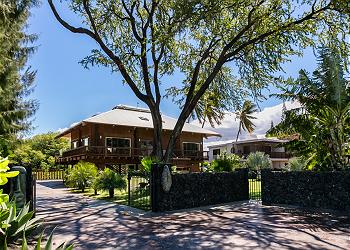 [34]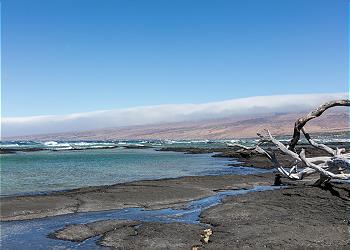 [35]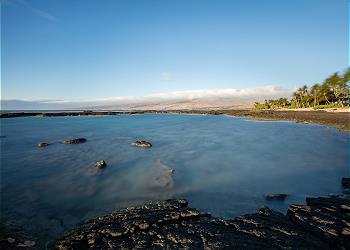 [36]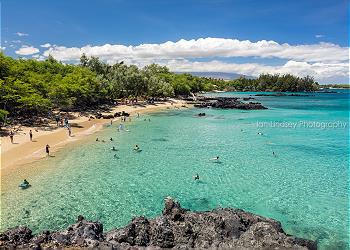 [37]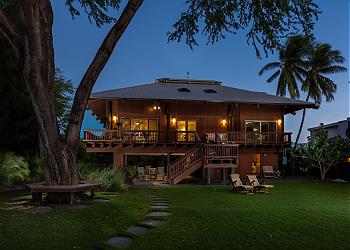 [38]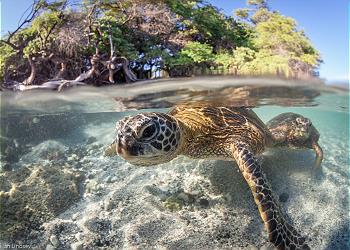 [39]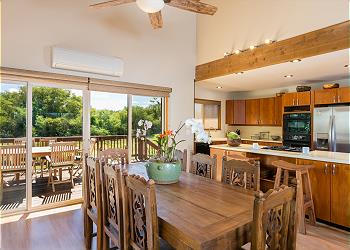 [40]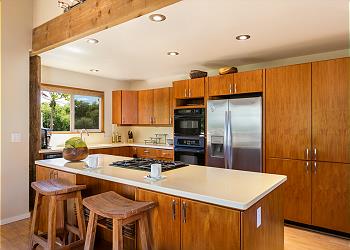 [41]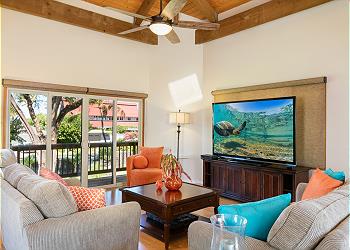 [42]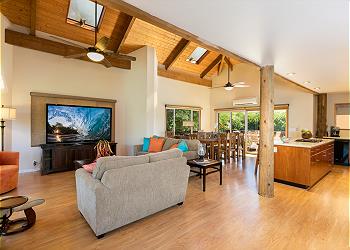 [43]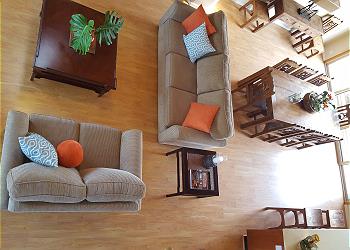 [44]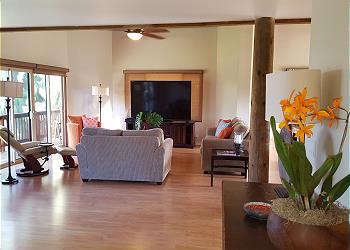 [45]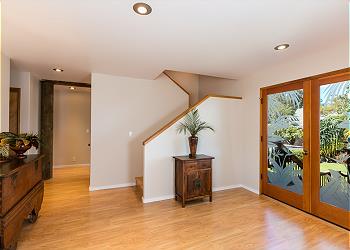 [46]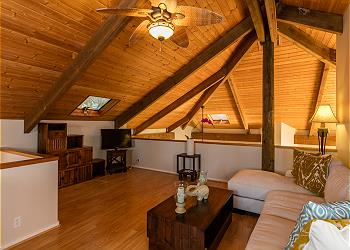 [47]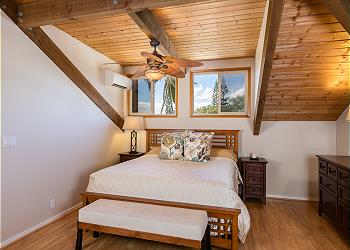 [48]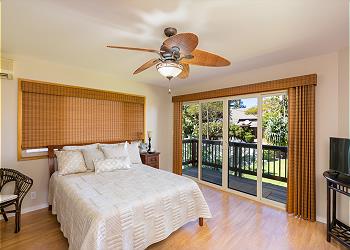 [49]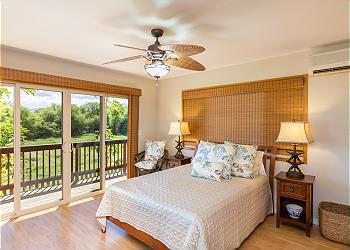 [50]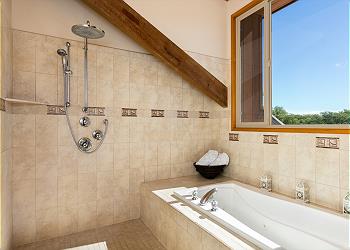 [51]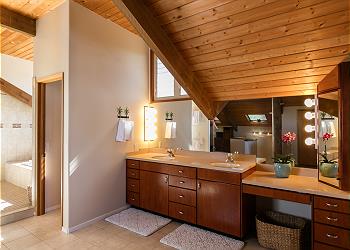 [52]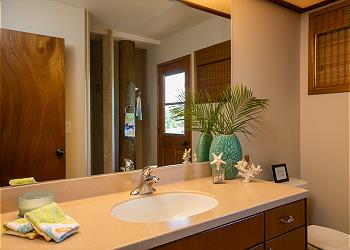 [53]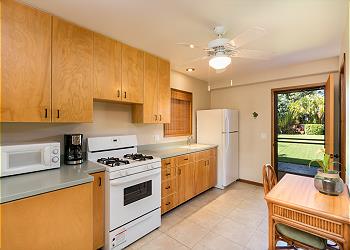 [54]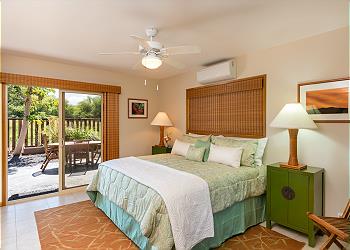 [55]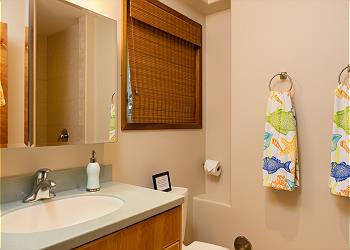 [56]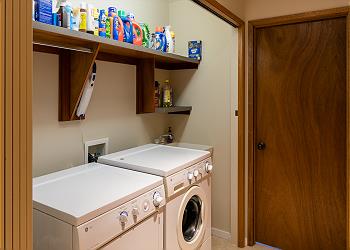 [57]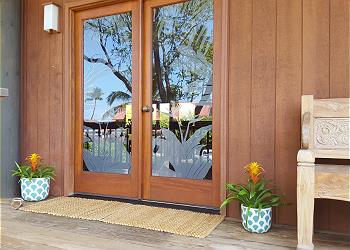 [58]
4 Bedrooms
3 Baths
Hale La'i at 1-2-3 ' is located in the enchanting beach community of Puako on the Big Island of Hawai'i, on the ever-sunny Northwest side.
This property is listed for sale. Guests may be asked to accommodate realtor showings with notice. Should the house transfer ownership and no longer used as a vacation rental, all funds will be refunded to the guest. Thus rental is not guaranteed. We highly recommend travel insurance for airline tickets.
'La'i' means tranquil in Hawaiian and it is this tranquility blended with adventure that awaits guests at this special 4 BD/3BA multi-level family home. This impeccable property provides everything for a peaceful and relaxing holiday, peppered with adventure if you so choose. Set upon an expansive grassy lawn, this fully enclosed property offers a safe haven for young and old.
Just steps away is the beach access leading you to the marine-life laden shores of Puako. The calm tide pools are perfect for young explorers with scoop nets in hand and many large trees (aka. organic jungle gyms) dot this particular shoreline. The little beach is perfect for sun tanning while keeping a close eye on the kids or immersing yourself in your favorite book. A good pair of reef walkers, which this home provides, will allow you hours and miles of exploration along this pristine stretch of beach which just offshore, boasts world-class snorkeling and scuba-diving.
After a day at the beach, come home to convene with family and friends for a rumpus game of 'hoops' on the basketball court or cheer on your favorite opponent at the ping-pong table while you wet your whistle with a home-spun concoction at the 'Koa Surfboard Bar'. All of which is included on the ground level, covered, open-air recreation area. Also downstairs is an 'Ohana' studio equipped with a full kitchen and bath, a generous King size bed, and an outdoor heated shower enclosed in lava rock for your continued privacy.
Upstairs, the open floor plan and abundance of windows and walls of sliding doors allow guests to enjoy the trade winds that freely flow thru Puako, 24/7. However, for those extra hot and sticky days, the home offers the luxury of being fully air-conditioned. Wireless Internet is available throughout the property with cable TV in every room. The over 2,500 sqft of living space features furnishing that are all brand new and well appointed. The fully stocked kitchen has a gas range and dual ovens. There is formal dining both indoor and outdoor and wrap around lanais on the upper level lend to beautiful views in a panoramic setting. The master bedroom and bathroom encompass the entire loft area of the 2nd story and has a pony wall that opens to the great room below.
Puako, once an ancient fishing village and sugar plantation, is now the ONLY residential oceanfront community on the South Kohala Coast of The Big Island. Gather up your crew and take a 15 minute beach walk to the nearby Fairmont Orchid for further sunsets, conversations, cocktails, appetizers, live music and dinner. Or hop in your car and take a 5 minute drive to the famed Mauna Kea Beach Hotel or the special Mauna Lani Resort. Puako is home to the largest collection of Hawaiian petroglyphs in the State. The petroglyphs (rock drawings) depict ancient Hawaiian Island life and hold a deep cultural meaning and value. Over 3,000 of these drawings can be found in Puako alone, each with a story to be told.
Come and create your own story here. Visit after visit, let this be your home away from home where family and friends can gather from far and near.
TA-167-134-8224-01
Location:
96738
Puako
,
HI
United States
19° 57' 49.5432" N, 155° 51' 16.4412" W
Hawaii US