Business
Nearby ATM
Nearby Post Office
Nearby Internet Cafe
Nearby FedEx
Nearby Bank
Near Foodland Grocery center
Free long distance to US&Canada
Near Shops
Near Restaurants
Near Grocery store
TA-065-775-6160-01
GENERAL
Air Conditioning
Clothes Dryer
Elevator
Fitness Room / Equipment
Garage
Hair Dryer
Heating
Internet
Iron & Board
Linens Provided
Living Room
Parking
Telephone
Towels Provided
Washing Machine
Unit Code: HK816
LOCATION_TYPE
Beach View
Beachfront
Ocean View
Oceanfront
Resort
Water View
Waterfront
Leave a Review
[2]
Convenience
Area FitnessCenter
Nearby Grocery
Outlet Shopping
Movie Theatres
Golf Course
2 minute walk to beach
Concierge
Massage Service Available
High Chair
Pack and Play
Fantastic!
Reviewed on 2018-03-28 by

Joshua P.

from Edgewood, WA United States

Updated on 2018-03-28

Services from rental manager

Cleanliness

Location

Property condition

Our stay at the Honua Kai 816 was fantastic! The room was very nice and clean, the bed was comfortable, nice shower and tub, full kitchen with everything you need, closet full of chairs, beach towels, coolers, and beach toys. The lanai was very nice, awesome to relax with the doors fully open to let the breeze in. The room keys were very convenient, they are waterproof wristbands so you never have to worry about losing them or ruining them. Gives you access to parking, your room, and the fitness center. The pools are awesome, there are a ton to choose from, very family friendly, water slide is fun, lots of hot tubs to choose from also. Beach right in front of the resort is really nice, we did lots of whale watching at sunset from the shore. We even saw dolphins.<br/>Jeremy and Megan were extremely accommodating. They were very fast to respond to emails with questions we had before we arrived. We received a text message right as our plane landed welcoming us and giving us instructions where to meet them and when. We met Megan in the lobby, she was very warm and welcoming. She showed us around the resort and our room and answered all of our questions. We loved our stay and we would definitely recommend this place to anyone.
Review of Honua Kai 816
Reviewed on 2018-03-28 by

David N.

from Bellingham, WA United States

Updated on 2018-03-28

Services from rental manager

Cleanliness

Location

Property condition

Honua Kai 816 is a nice 1 bedroom unit that works well for a couple. Big advantage is the resort it is part of and the amenities of pools, restaurants, proximity to the ocean, and miles of walkways. Beach chairs, towels, etc. a nice amenity.<br/><br/>The major disadvantage is that from inside the unit you mainly see the roof of a Westin vacation club building with only limited views of the mountains and none of the ocean. We had the windows open and could hear a fair amount of highway noise which was disappointing. The unit is generally nice but the carpet is bubbly-must have gotten wet at some point and needs stretched. Also the rental management company provided only a tiny amount of shampoo and conditioner (like for one day) so plan to buy or bring your own. Facet in kitchen is leaking water when you use it and toilet paper holder in bathroom needs fixed. Other than that well maintained.
perfect spot for vacation
Reviewed on 2018-03-28 by

Maria G.

from Livermore, CA United States

Updated on 2018-03-28

Services from rental manager

Cleanliness

Location

Property condition

The unit was exactly as described, and the accommodations fit our needs to a tee! Honua Kai has a quiet feel to it, and didn't have that "busy" atmosphere compared to a hotel. If you're looking for a quiet getaway, this is the place for you.
Week getaway in Maui
Reviewed on 2018-03-28 by from Soldotna, AK United States
Updated on 2018-03-28
Services from rental manager
Cleanliness
Location
Property condition
This was a great option for clean & comfortable! We enjoyed breakfast on the lanai every morning and the room had all the necessities to make our own meals. The location was good for groceries, shops, nails and hair salon etc...close by. The view was not the greatest. We thought from the pictures we would be facing the middle of the resort where the pool is. We were instead facing outside and there was quite a bit of construction happening down below which didn't make for a very peaceful/quiet breakfast time. I'm sure when it's all done the new landscaping will look great.
Amazing Stay in Lahaina
Reviewed on 2018-03-28 by

Omar A.

from New York, NY United States

Updated on 2018-03-28

Services from rental manager

Cleanliness

Location

Property condition

This was a fantastic stay. The owners do an amazing job of providing everything you will need for a comfortable and fun stay in Maui. The beach chairs and umbrellas provided were excellent for our beach time. Also, the owners provided us a small folder of information that came in handy for food choices. On top of everything, they had a Keurig with great coffee options made it very easy for us to do laundry. This is all on top of an amazing condo. The King bed is extremely comfortable. The living room pull out bed is also great. The bathroom is huge and very nice, and the kitchen allows you to bring your own groceries and snacks for your stay. Also, I accidentally left a few shirts behind and the owners were super considerate in working with me to send them back. Overall, if you're looking for a place to stay in Lahaina, this is a fantastic option as it will give you everything you need and more!
Honua Kai Hokulani unit 816
Reviewed on 2018-03-28 by from Bay City, MI United States
Updated on 2018-03-28
Services from rental manager
Cleanliness
Location
Property condition
Our experience in unit 816 was great. Everything we needed was provided. The unit was well appointed and clean. Jeremy and Megan were great hosts and since it was our 50th wedding anniversary, champagne and cheese cake were waiting for us. The unit was as described and the on line pictures were accurate. If there was a negative it was the landscaping going on next door at the Westin with the noisy trucks and the dirt that ended up on the lanai. But since we spent most of the time enjoying the resort amenities and the beach plus sightseeing, it did not affect us. The unit has a big and beautiful bathroom. The king size bed was comfortable.
Beautiful Maui Property
Reviewed on 2018-03-28 by from Denver, CO United States
Updated on 2018-03-28
Services from rental manager
Cleanliness
Location
Property condition
We previously stayed at the Honua Kai so we knew we wanted to go back. Great property and great location right on the beach. This unit is a great 1 BR and has a partial view of the ocean and the island from the lanai. The kitchen was fully equipped, plus the unit had beach chairs too. Jeremy and Megan at Hawaii Life were terrific to work with and very accommodating. <br/><br/>The only downside, which we knew about in advance, was the landscape construction next door at the Westin being built. The crew is out there early so construction noise woke us up every morning and we'd have to wipe off the lanai table every night from the construction dirt. From the looks of their progress, I imagine they'll be done construction in a couple months so if you're staying after October, they should hopefully be done by then.
What a Great Experience
Reviewed on 2018-03-28 by

Jeremiah B.

from SAN DIEGO, CA United States

Updated on 2018-03-28

Services from rental manager

Cleanliness

Location

Property condition

It was an amazing stay from start to finish. We were greeted by Megan who showed us to the room and gave us a tour of the facility. As a bonus the unit came with complementary beach chairs, umbrella's, coolers, beach towels, a crib, & a stroller. The unit was clean and had great views. It was super easy to get supplies because we were walking distance to a shopping center. <br/><br/>Best part was the beach was steps way from the elevator. Everyday was heaven. Would definitely stay here again. Highly recommend that you should too! ALOHA
Fabulous Location
Reviewed on 2018-03-28 by

SUSAN J.

from QUEEN CREEK, AL United States

Updated on 2018-03-28

Services from rental manager

Cleanliness

Location

Property condition

This is our second time staying at this resort. We love it here You have everything you need in this unit...beach chairs & towels, multiple pools, Dukes restaurant, and a beautiful condo to relax in. Jeremy and his wife are on top of things, and great you to make sure you are familiar with the resort and all of the amenities. We especially loved the valet parking that comes with this unit! Construction is still ongoing at the Westin, which is viewed right off your balcony. Weekends are quiet, but weekdays they are working bright and early. That was the only drawback to our stay. I did ask about this before we made our reservation and Jeremy was up front that construction was still ongoing even though the Westin had already had their "soft opening". This resort is fabulous, the unit was great and we definitely recommend staying here!
POOL_SPA
Communal Pool
Heated Pool
Hot Tub
OUTSIDE
Balcony
Deck / Patio
Golf
Kayak / Canoe
Lanai / Gazebo
Lawn / Garden
Outdoor Grill
Tennis
Hawaii Life Presents The Reserve Collection at Honua Kai Penthouse 1BR/1BA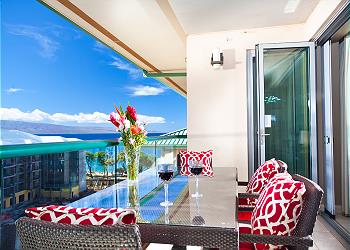 [3]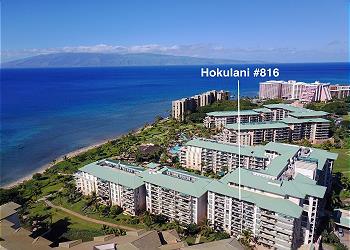 [4]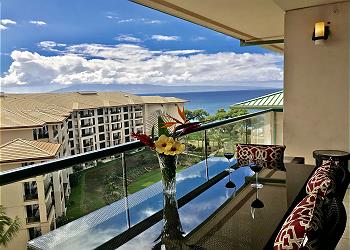 [5]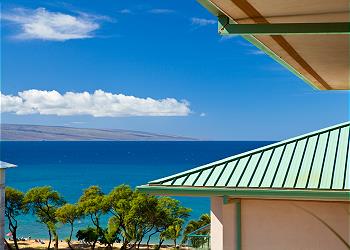 [6]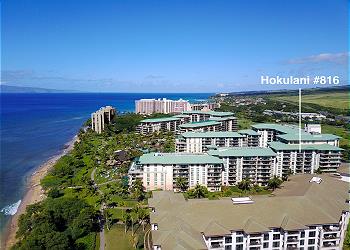 [7]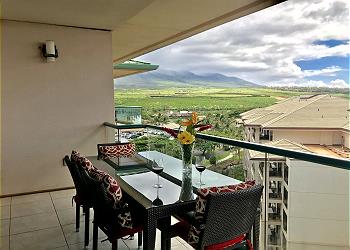 [8]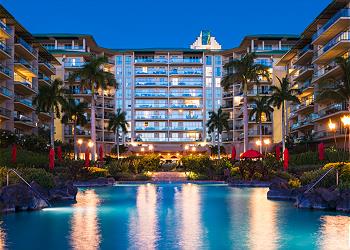 [9]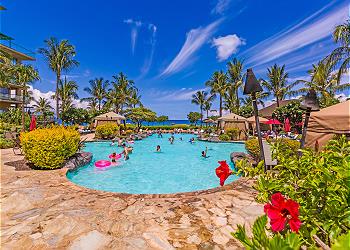 [10]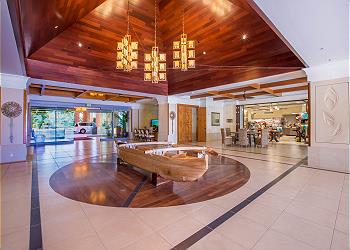 [11]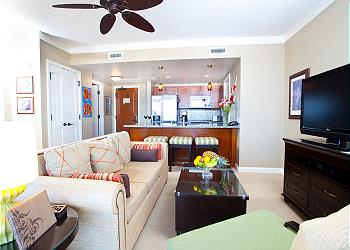 [12]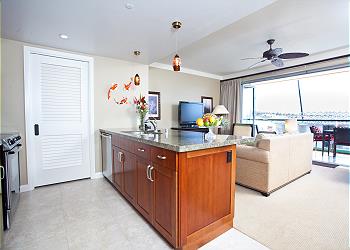 [13]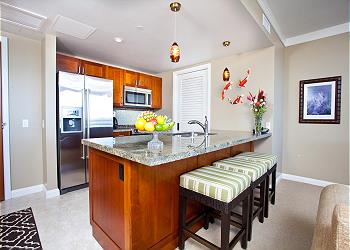 [14]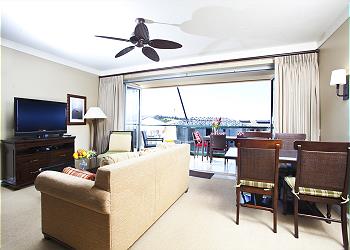 [15]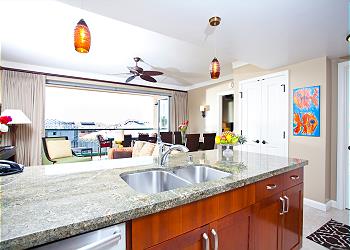 [16]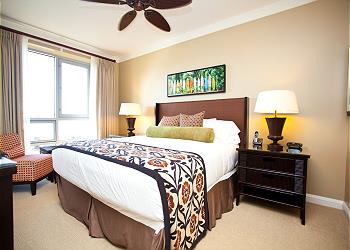 [17]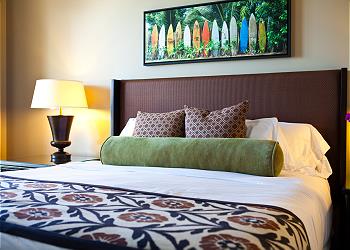 [18]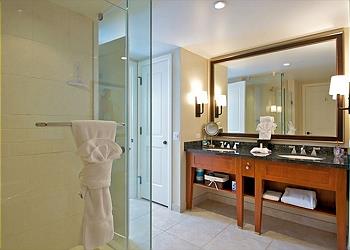 [19]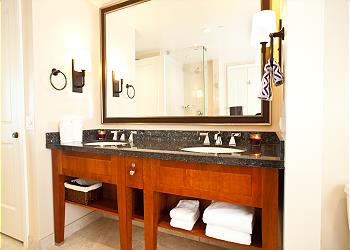 [20]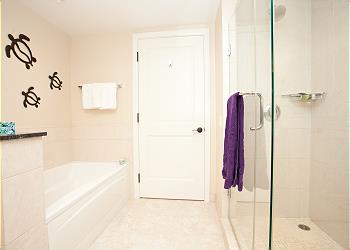 [21]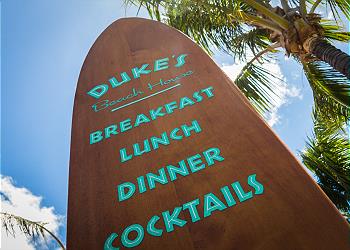 [22]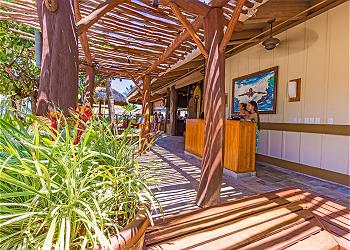 [23]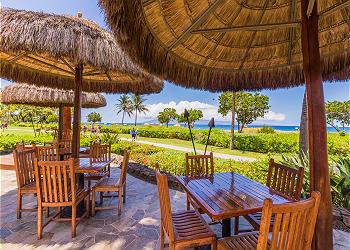 [24]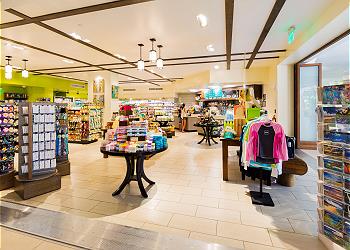 [25]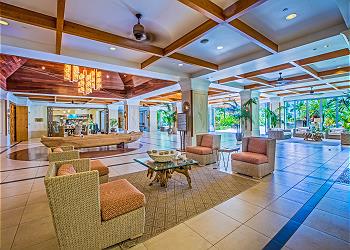 [26]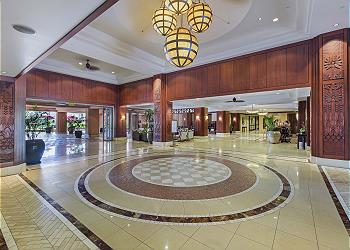 [27]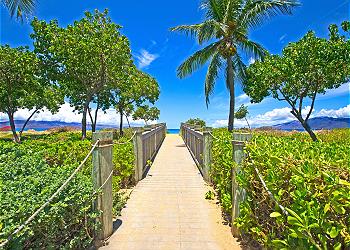 [28]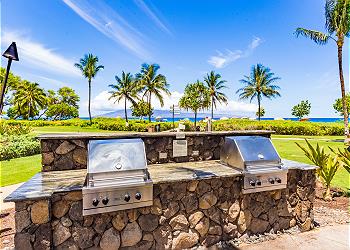 [29]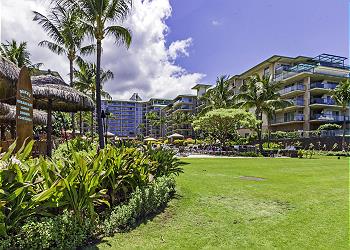 [30]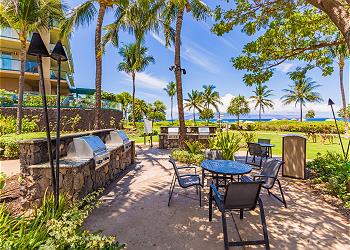 [31]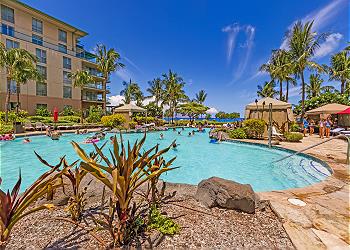 [32]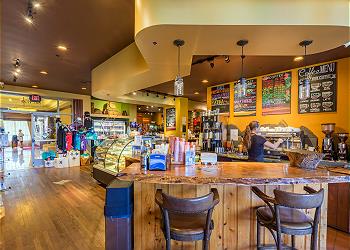 [33]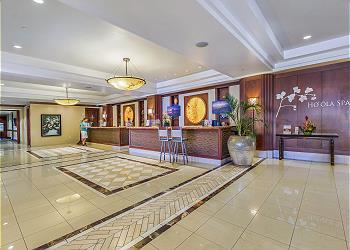 [34]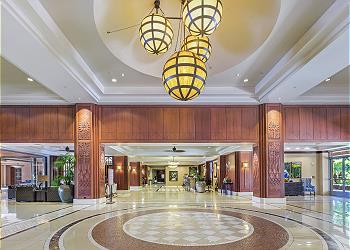 [35]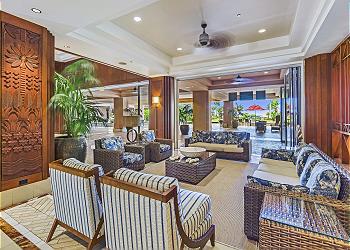 [36]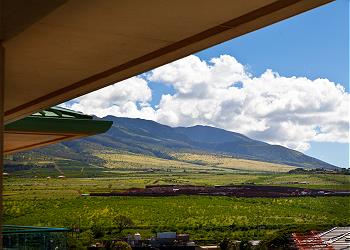 [37]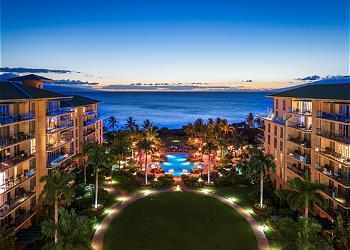 [38]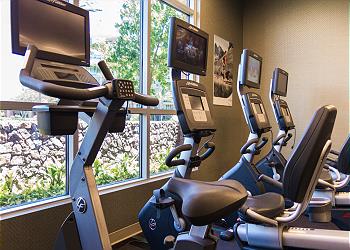 [39]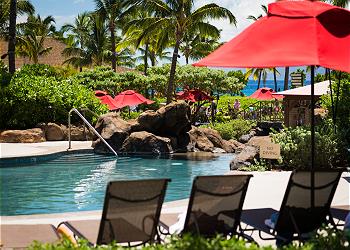 [40]
[41]
1 Bedroom
1 Bath
Air Conditioning
Beachfront
Hot Tub
Ocean View
Westin construction is now COMPLETE!
Hawaii Life Vacation Rentals presents the Reserve Collection with Hokulani#816 at The Honua Kai Resort and Spa. This penthouse/top floor one bedroom/ one bathroom residence provides our guests with an intimate experience with the lush mountainside of Mauna Kahalawai wonderful partial ocean, Lanai island, and seasonal sunset and whale watching views. We have given this residence the Hawaiian name of "Hale Nu'u" which means Summit House or a place where one aspires/strives to be.
Gather, relax, and celebrate where so many love to call Honua Kai Resort their beachside home away from home on Maui. This property is brand new to our portfolio, but have confidence that Megan and Jeremy Stice of Hawaii Life Vacation Rentals have earned a stellar reputation for our excellent service and overall guest experience by means of managing our own property at Honua Kai and several other fine residences at the resort owned by our clients. Please ask us if you would to see our raving reviews on our longer established properties.
Honua Kai maintains its elite status with a 4 Diamond rating; only 5 percent of Hotels worldwide retain this prestigious honor. Conde Nast as well as other prominent travel sites have repeatedly ranked Maui as the #1 island in the world.
Relax poolside as your kids enjoy the resort's aquatic playground. Cook in your gourmet kitchen with brand new professional cookware or use the poolside Viking grills. Open up the Nana wall doors to fully connect your living space to the lanai, and have dinner while enjoying the soothing ocean breezes and the warm glow of ocean sunsets every night. Sleep in luxurious new bedding, pillows and down comforters; the master bedroom opens to the lanai with an optional privacy screen to enjoy tropical breezes all night.
Sold on Honua Kai Resort, then you should book Hokulani 816?:
1. Superior Location- the top floor in this particular vertical stack which affords it outstanding views, including whale watching in season, from the comfort of your lanai. Being on this side of the building also provides refuge from the afternoon sun and the stronger trade winds that affect many other units at Honua Kai.
2. Service with Aloha- in everything we do, we deliver an incredible experience for our guests that has earned us stellar reviews and a solid foundation of repeat guests. From the very moment of inquiring with us- you are responded to in a timely, friendly, and helpful manner. We are here to answer your questions about anything related to your vacation experience.
Once a booking is confirmed, we will send you the valuable insights on our born and raised Kama'aina knowledge in all that Hawaii has to offer.
3. Pride of Ownership- our owners and management team take great pride in preserving this property to be in "like new" condition. We adhere to strict standards of cleanliness and quality control. Compared to many other properties, you can clearly feel, see, and smell the difference in all of finely kept residences.
*Note- there is a $17/day parking fee
This property is managed by Hawaii Life Vacations powered by Hawaii Life Real Estate Brokers (see their hit show on HGTV). The manager was born and raised on the island and he and his wife live 5 minutes away. They will be there to personally greet you and ensure you have a stress free and incredible vacation experience. Inquire today to start your vacation planning.
We look forward to hosting your 'ohana for many years to come. The perfect place for the Maui vacation you've been dreaming of!
TA-065-775-6160-01
Location:
96761
Kaanapali
,
HI
United States
20° 56' 37.6908" N, 156° 41' 29.2416" W
Hawaii US