Business
$17 per day resort fee
TA-067-130-7776-01
Unit Code: HK825
Convenience
Nearby Grocery
Golf Course
Walking distant to town
2 minute walk to beach
Lovely Maui retreat
Reviewed on 2018-02-05 by Elizabeth M. from Bakersfield, CA
Visited January 2018
Services from rental manager
Cleanliness
Location
Property condition
Lovely and very well appointed Condo. The kitchen was well stocked with Keurig cups & a spice rack. Every appliance anyone would need is in the kitchen. Two master suites and 3rd bedroom also has a king. This bedroom also has a vent to the dining-living room area which is a bit odd and makes for less privacy in this room. <br/>Loved the resort and the friendliness of the staff. We would stay here again and recommend it to anyone.
The best condo rental on Maui
Reviewed on 2017-10-09 by Bill D. from Perkasie, PA
Visited September 2017
Services from rental manager
Cleanliness
Location
Property condition
We had a fantastic stay in the center of the action on Maui.
Wonderful Family Vacation
Reviewed on 2017-09-29 by Darren S. from Placentia, CA
Visited September 2017
Services from rental manager
Cleanliness
Location
Property condition
We initially booked a 3BR/3BA room though the Honua Kai hotel and then cancelled our reservation to book this particular unit and we are so glad we did. Not only was this unit cheaper, but being able to pick the exact location and view was priceless for us. From the time we booked our vacation to the day we left, Jeremy was beyond helpful in answering our questions and helping us with anything we asked of him. He greeted us in the lobby (even though we were there a bit early) and showed us to our room and gave us a quick tour. The unit is beautiful and in the perfect location. We not only picked this unit for the view but also because they include beach chairs, beach umbrellas, beach towels, a large cooler and beach toys. We visited a beach every day of our trip so we couldn't have asked for more in terms of the extra amenities this unit provides. The kitchen is not only beautiful but fully stocked with every appliance you could ask for. The bedrooms are large, the beds are comfortable and the bathrooms are beautiful. We spent so much time out on the lanai when we were in the room and had the glass doors open almost all the time. We were able to enjoy our wonderful condo but still feel like we were outside experiencing the island. We spent time in the pool, on the beach in front of the hotel and ate at Duke's on the Beach. We loved them all. There's a store on the ground floor of the tower and we loved getting ice cream there and any little items we might have forgotten to pack. Not only is this condo absolutely wonderful but the service we received from Jeremy and his team was really the icing on the cake. We had a small medical issue while we were there and Jeremy was beyond helpful and we really can't thank him enough for making our vacation that much better. We highly recommend this unit and any other unit that Jeremy manages if you are considering a trip to Maui!
Unit 825
Reviewed on 2017-08-28 by Recent Guest from Bay City, MI
Visited August 2017
Services from rental manager
Cleanliness
Location
Property condition
Beautiful condo, compared to other family members who stayed at the same property or unit was on the upper scale of units and we loved it..... Stocked with everything we would need, high end appliances where a pleasure to use.... The kids loved the Vitamix bleeder made the best smoothie every!
Honou Kai vacation
Reviewed on 2017-08-10 by Recent Guest from Washougal, WA
Visited July 2017
Services from rental manager
Cleanliness
Location
Property condition
The property management team had the keys and room ready on our arrival. Everything was as perfect as could be.
It has it all!
Reviewed on 2017-07-09 by Recent Guest from Santa Cruz, CA
Visited June 2017
Services from rental manager
Cleanliness
Location
Property condition
Great 3-bedroom unit in a great location in the complex. We've stayed at the complex before and we like this unit over the other 2 we have stayed at. We got a great last minute deal too! Property management service (Jeremy/Megan) is responsive, helpful and cordial. I like that we can communicate by email, phone, and text.
Great space for the whole family
Reviewed on 2017-04-27 by Recent Guest from Sturgeon County, AB
Visited March 2017
Services from rental manager
Cleanliness
Location
Property condition
Luxuriously comfortable condo, stocked with everything we needed. All the beds were super comfortable and our adult children that slept on the sofa bed commented that it was the most comfy sofa bed ever.....and I never had one that had a mattress that was just like a bed!
Lovely Honua Kai Experience
Reviewed on 2017-03-22 by Brooke S. from Wake Forest, NC
Visited February 2017
Services from rental manager
Cleanliness
Location
Property condition
The family was very happy with the accommodations; well stocked with the necessity and extras. The unit was clean and tastefully decorated. Would absolutely rent again.
Heavenly Honua Kia 825
Reviewed on 2014-02-12 by Recent Guest from Calgary, Alberta
Visited January 2014
Services from rental manager
Cleanliness
Location
Property condition
Our stay at Honua Kia 825 was spectacular! The unit was beautiful, clean and very well-equipped. The beds and linen were very comfortable, and even the pull-out couch was new. The master shower was awesome - our kids would line up to use it because it was so wonderful (especially if you had a sunburn).<br/>The grounds were well maintained and we always enjoyed going to Dukes after swimming in the pools or hanging out on the beautiful beach. The views from this unit are stunning - there is nothing better than opening the extra large floor-to-ceiling glass patio doors and hearing the ocean waves, smelling the warm tropical air and seeing the whales jumping. I would highly recommend staying in this unit because you are near the top and in the centre of this u-shaped building, which gives you stunning unobstructed views of the ocean and resort grounds. Thank you, Jeremy and Megan, for making sure we had everything we needed - your professionalism and kindness was greatly appreciated!
Hawaii Life Presents The Reserve Collection of Hokulani Full OceanView3BR/3BA
[2]
[3]
[4]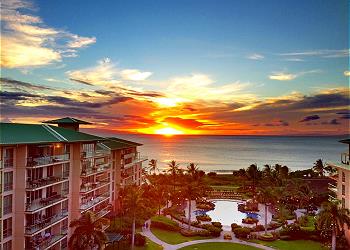 [5]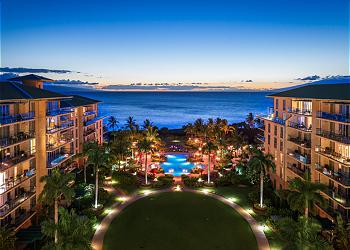 [6]
[7]
[8]
[9]
[10]
[11]
[12]
[13]
[14]
[15]
[16]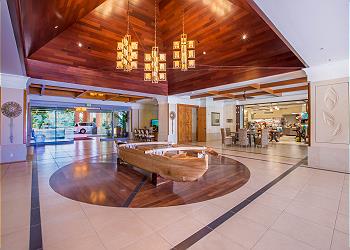 [17]
[18]
[19]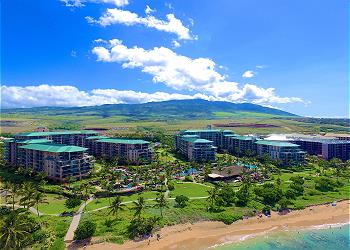 [20]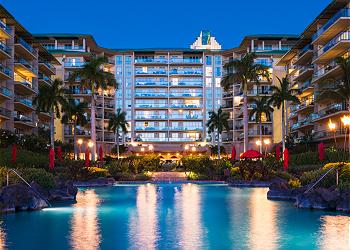 [21]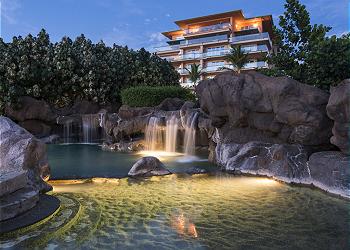 [22]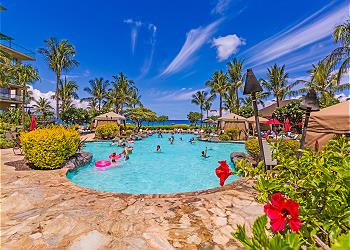 [23]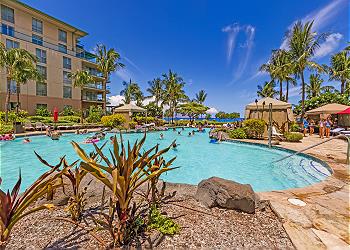 [24]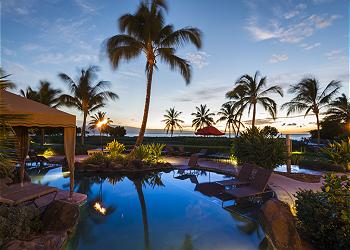 [25]
[26]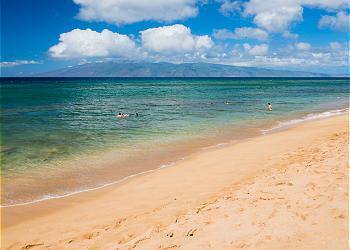 [27]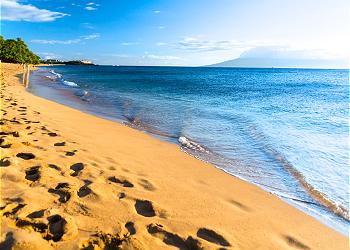 [28]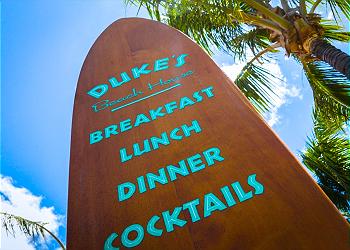 [29]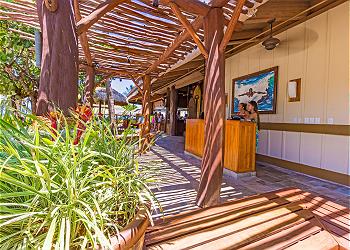 [30]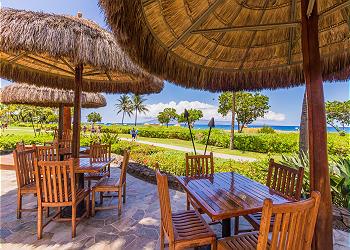 [31]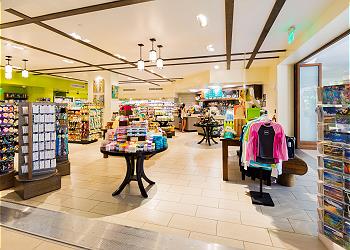 [32]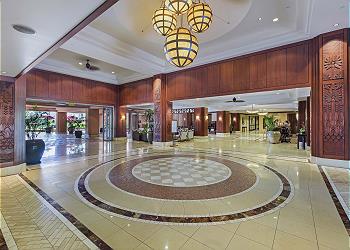 [33]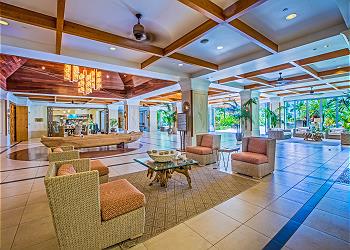 [34]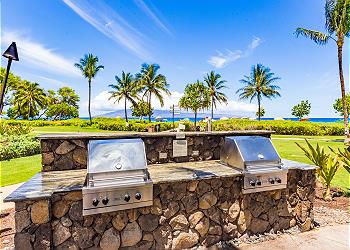 [35]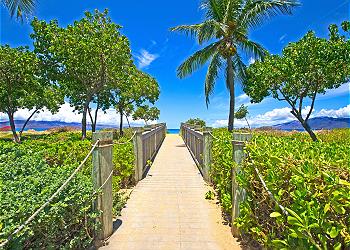 [36]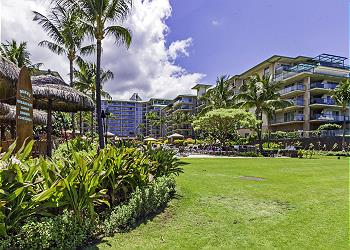 [37]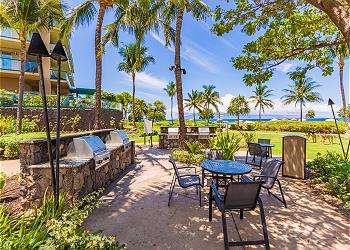 [38]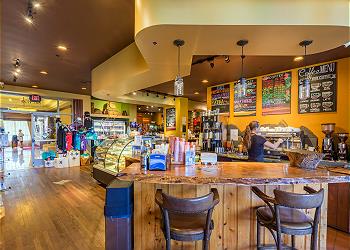 [39]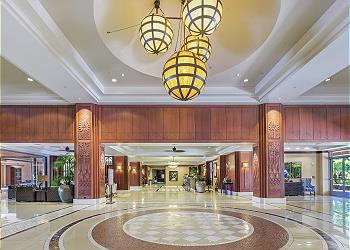 [40]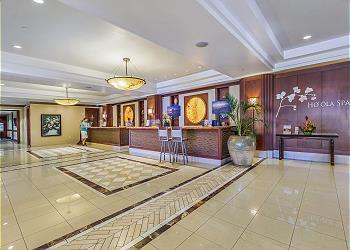 [41]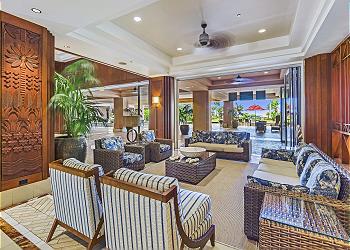 [42]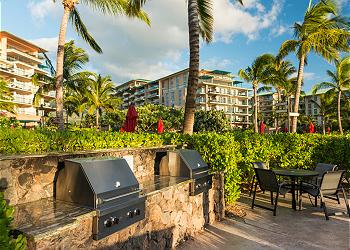 [43]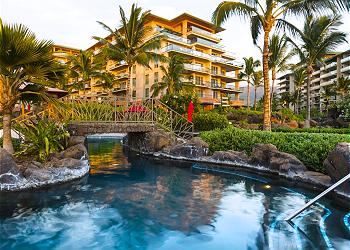 [44]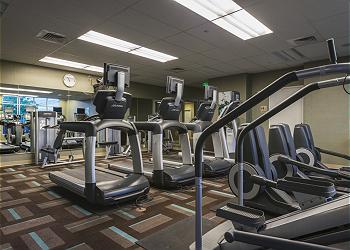 [45]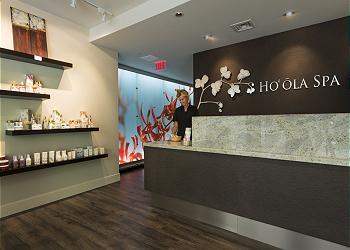 [46]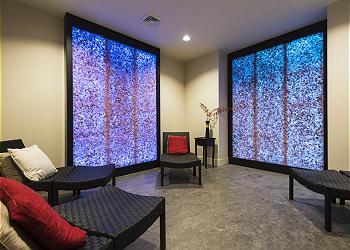 [47]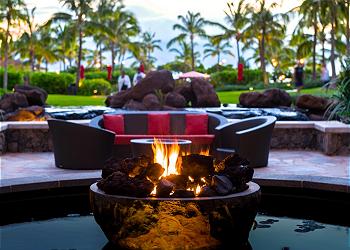 [48]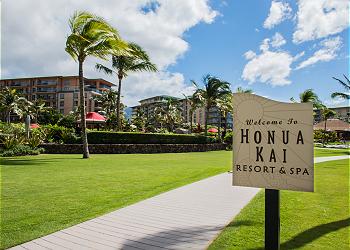 [49]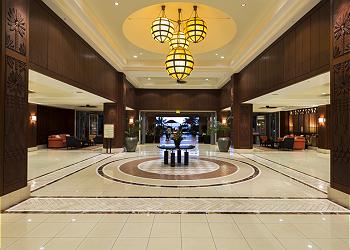 [50]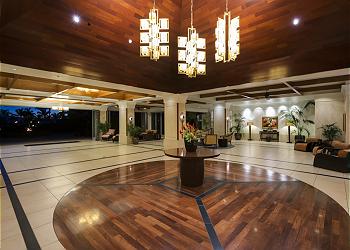 [51]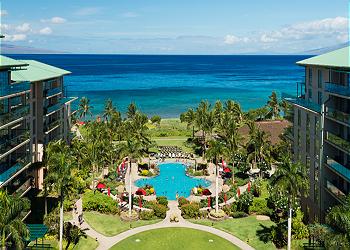 [52]
3 Bedrooms
3 Baths
Air Conditioning
Ocean View
Hawaii Life Vacation Rentals presents The Reserve Collection- "Kealohi" of Hokulani #825 a three bedroom/ three bathroom 1600 square foot residence featuring panoramic ocean views with year round sunsets to be enjoyed from all three bedrooms, the living area, and the spacious covered exterior lanai area. Gather, relax, and celebrate where Conde Nast has just voted Honua Kai the #1 resort in West Maui, and the overall #3 resort in the entire state of Hawaii.
Need more rooms or your dates aren't available?: VRBO #: 592808
Returning guests may know that "Hokulani" means heavenly star in Hawaiian. We feel that our property is the most superior three bedroom unit. Which is why we nicknamed the property, "Kealohi" and in Hawaiian it means "the brightness of a star". We work very hard to keep this property in like new condition and up to very high standards. Come see for yourself how our residence can shine for your Maui vacation.
The residence has a modern and elegant decor that offers a sophisticated and boundless vacation experience with all the amenities of home while being beachfront in Maui instead.
Whether you love to cook, are a movie buff, on a working vacation, or want to play on the beaches of Maui; this residence has it all. The covered 240 sq.ft. lanai door welcomes the outdoors in and makes a seamless transition where cool breezes, natural light, and stunning views are accentuated.
This property's premium location in the heart of West Maui offers- 5 star restaurants, championship golfing, luxury shopping, and world class white sand beaches with stunning natural surroundings. Get the inside scoop with our comprehensive home book in the residence with some of our favorite places to eat and secret places to go enjoy with your ohana.
Sold on Honua Kai, why book Hokulani #825?
1. Superior Location- this inner courtyard location is protected from the wind and gives a strong sense of privacy because it is oriented directly at the ocean rather than other units.
2. Service with Aloha- we personally greet you at the resort when checking in and spend about 30 minutes taking you up to the room and acquaint you with the specifics of the unit, the Honua Kai property, and all that West Maui has to offer.
3. Pride of Ownership- our owners and management team take great pride in preserving this property to be in "like new" condition. We adhere to strict standards of cleanliness and quality control.
We proudly take our service one step further to ensure you have a relaxing vacation.
Hokulani #825 Details
• Luxurious 1600sf, 3-bedroom, 3-bath residence ( living room also has a very comfortable blow up queen fold out sofa)
• Covered 240sf lanai fully opens to living space
• Two master king suites with elegant bathrooms
• Marble shower, large tub, his/her granite sinks in master bathrooms, and one sink in 3rd bathroom.
• Third bedroom can sleep as a King or Twin beds *additional cost for twins and advanced notice
• Luxurious linens, down comforters, pillows
• Dining for 8 in living area at dining table plus three more at the granite island bar.
• Gourmet granite kitchen, Viking appliances
• 2 ovens, gas range, microwave, oversized refrigerator
• Granite island bar with additional sink & wine refrigerator
• Free high-speed WiFi, free calls to USA & Canada
• HD LCD TVs in all bedrooms & living room
• Comfortable and portable beach chairs, beach towels, beach toys, beach umbrellas, portable coolers, and boogie boards.
**there is a $17/day self park resort fee
TA-067-130-7776-01
Location:
96761
Kaanapali
,
HI
United States
20° 56' 38.958" N, 156° 41' 25.4364" W
Hawaii US