Unit Code: PL106
Leave a Review
[2]
Awesome vacation in Paradise!
Reviewed on 2020-02-25 by Amy S. from United States
Updated on 2020-02-25
Services from rental manager
Cleanliness
Location
Property condition
Fantastic condo, everything you need for a perfect family vacation.
Family trip to Maui
Reviewed on 2020-01-05 by Sandra C. from Sequim, WA United States
Updated on 2020-01-05
Services from rental manager
Cleanliness
Location
Property condition
Our stay was super excellent. L106 was a really nice condo
Beautiful Sunsets
Reviewed on 2019-09-24 by Julia R. from United States
Updated on 2019-09-24
Services from rental manager
Cleanliness
Location
Property condition
We had a great time at Papakea L106. The condo was well equipped with almost everything that we needed. They even provided beach chairs, umbrellas and towels. You don't get that at a hotel. The kitchen was well equipped which made it very comfortable for use to cook most of our meals. The management company was very accommodating. We needed extra blankets and they rushed over with brand new down comforters. The best part of our trip was the ocean front accommodations and the beautiful sunsets. Wow. We will definitely stay at this condo again.
Awesome place in an awesome location!
Reviewed on 2019-09-11 by from United States
Updated on 2019-09-11
Services from rental manager
Cleanliness
Location
Property condition
This condo has it all - great attention to detail inside as well as fabulous location. A ground floor unit is great to step right out onto the grassy area that is steps from the ocean. The inside is packed with everything you will need on your vacation for beach fun, including chairs, toys and towels. The unit Is beautiful inside, with great attention to detail in the decorating. The condo is walking distance from stores, restaurants, food carts and fruit stands so you will want for nothing. We rented during a change in ownership and management companies which could have been a scary experience but this management company was very communicative and professional during the transition. We had a fabulous family vacation here - you will too! We would absolutely rent this unit again.
Oceanfront Year Round Stunning Sunset Views at Papakea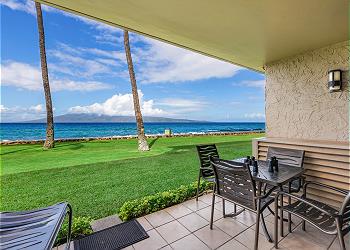 [3]
[4]
[5]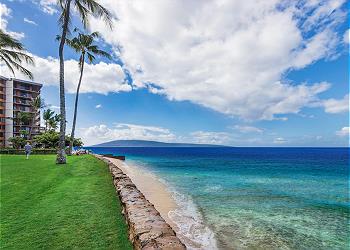 [6]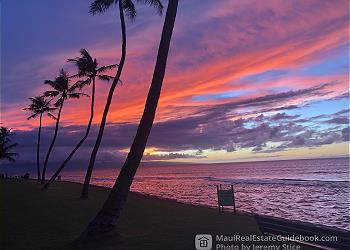 [7]
[8]
[9]
[10]
[11]
[12]
[13]
[14]
[15]
[16]
[17]
[18]
[19]
[20]
[21]
[22]
[23]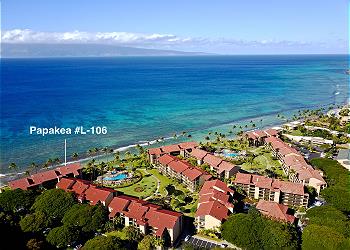 [24]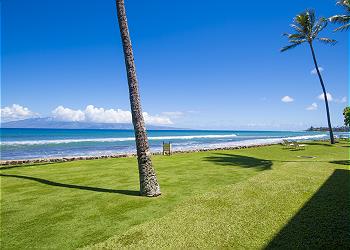 [25]
[26]
[27]
[28]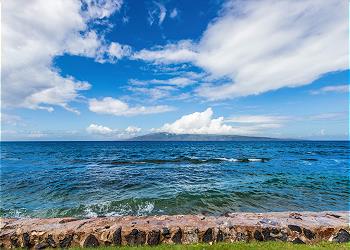 [29]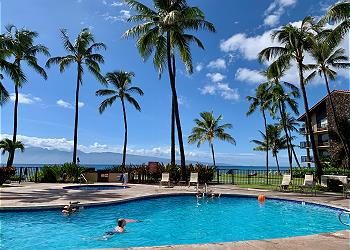 [30]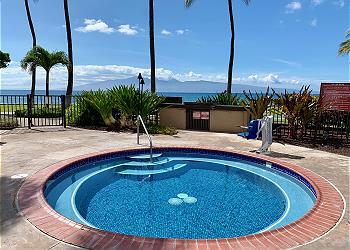 [31]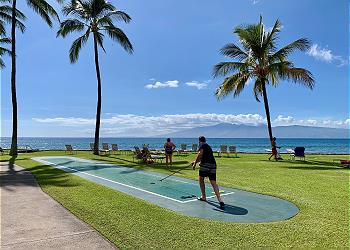 [32]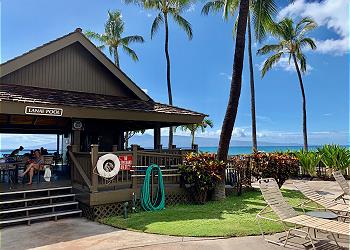 [33]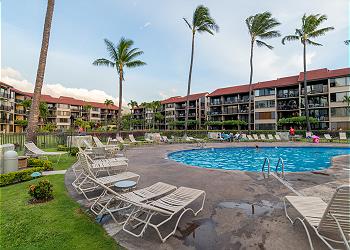 [34]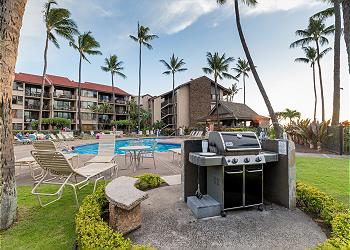 [35]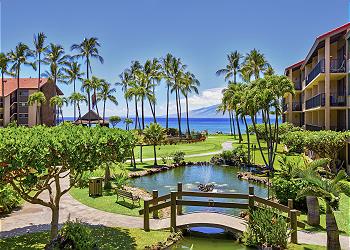 [36]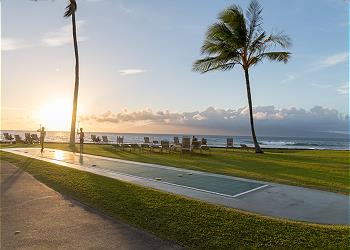 [37]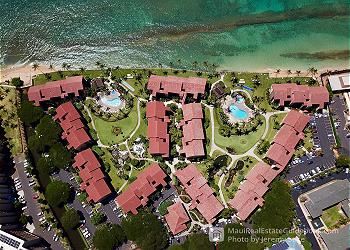 [38]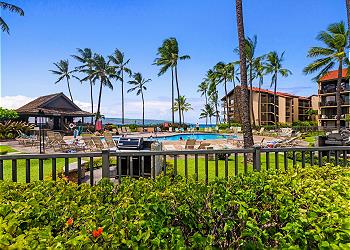 [39]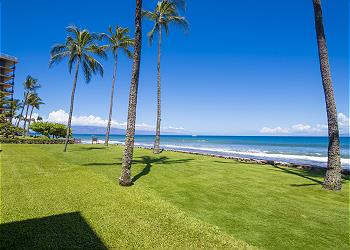 [40]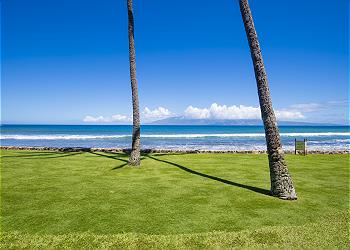 [41]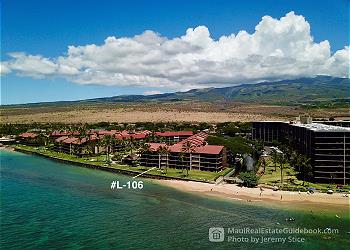 [42]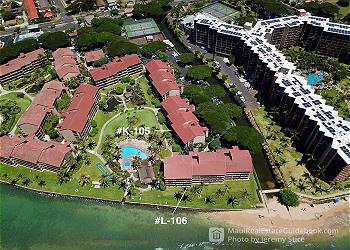 [43]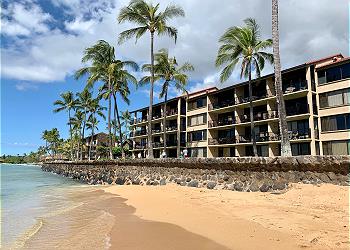 [44]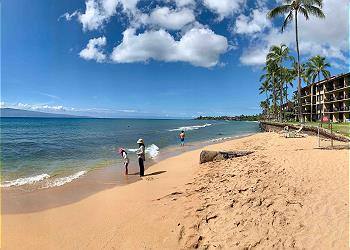 [45]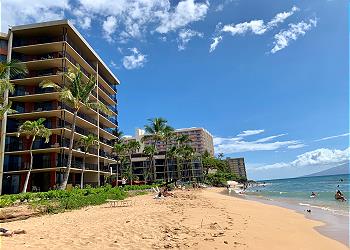 [46]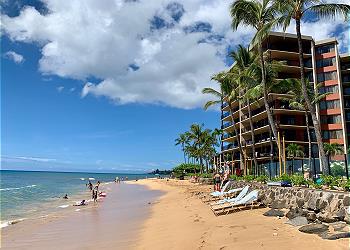 [47]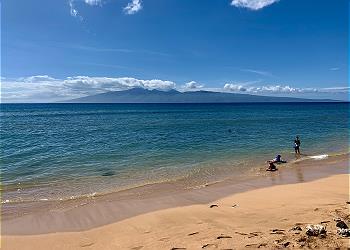 [48]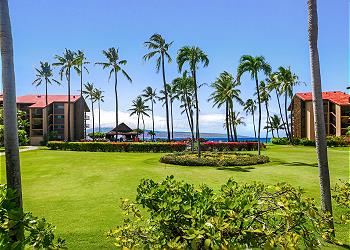 [49]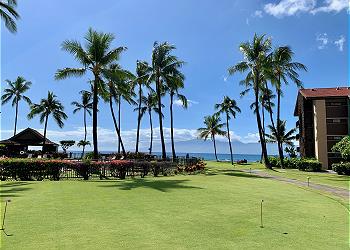 [50]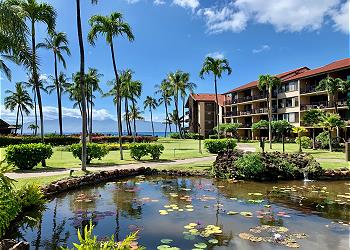 [51]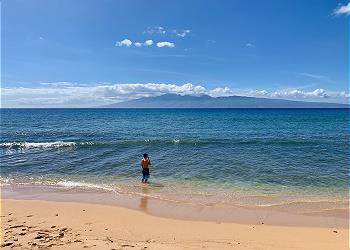 [52]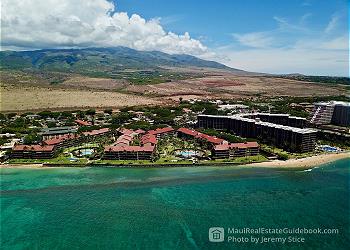 [53]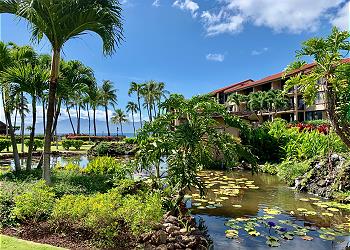 [54]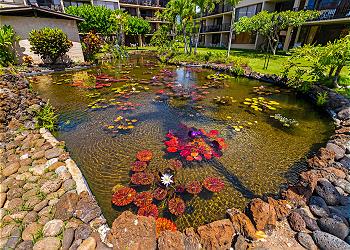 [55]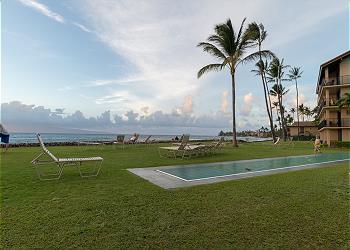 [56]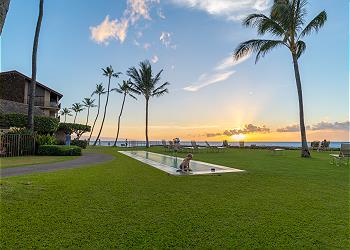 [57]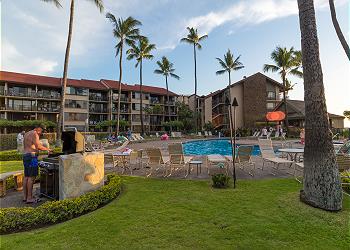 [58]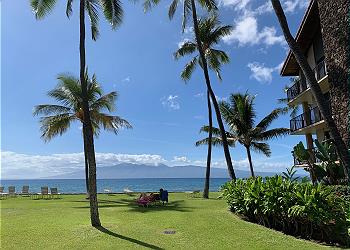 [59]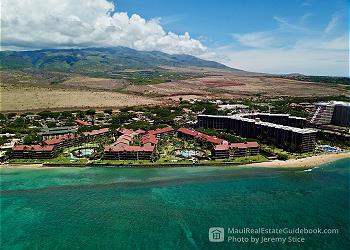 [60]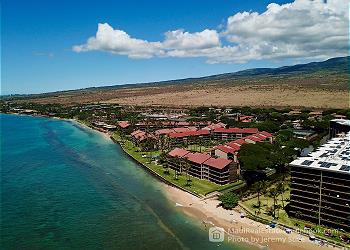 [61]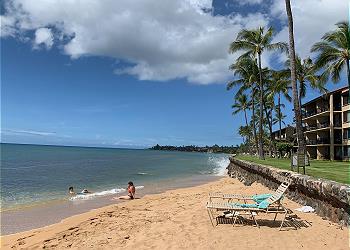 [62]
2 Bedrooms
2 Baths
Hawaii Life Vacations is proud to present our brand new listing (August '19) Papakea #L-106 a ground floor and direct oceanfront 2bd./2ba. residence in North Kaanapali. The unobstructed ocean, outer island (both Lanai and Molokai), year round sunset, and seasonal whale watching views don't get better than this. There is a beautiful seasonal golden sand beach (summer) which adjoins the southern end of Papakea and the neighboring Kaanapali Shores resort.
Stroll directly onto the grassy lawn without the hassle of stairs or elevators to get started on your Maui adventures.You and your family will love being able to come and go through the lanai doors to enjoy all the resort has to offer - no need for elevators and stairs when transporting groceries, suitcase, beach or BBQ supplies to/from the unit. It couldn't be more convenient. This single level residence has been elegantly remodeled and is well equipped for all of your needs as a home away from home. The L building is considered by many to be the premiere oceanfront building in all of Papakea considering its southern location and closer proximity to the seasonal beach between Papakea and Kaanapali Shores.
Leisure out to the beautiful grounds at Papakea with two different pool/spa/pavilion facilities, putting greens in the interior courtyards, shuffleboard, and vibrant koi ponds with fish and stunning water lillies. This is bound to bring a smile to your face.
Papakea charges a US$17/day resort fee for up to 10 days of your trip so please factor this into your vacation investment.
Sold on Papakea? Why book Papakea #L-106 today:
1. Superior Location- Direct oceanfront, ground floor for easy access- the views are insane, rolling grassy lawns interspersed with palm trees and the majestic Pacific at your fingertips.
2. Service with Aloha- We consistently deliver warm and authentic hospitality by curating endearing experiences for our guests which earn us stellar reviews and a solid foundation of repeat customers. From the very moment of inquiry- we respond in a timely, friendly, and helpful manner. We are here to answer your questions about anything related to your vacation experience.
Once a booking is confirmed, we will send you our Maui born-and-raised Kama'aina knowledge and insights for all that Hawaii has to offer. You are in excellent hands throughout your Maui vacation experience.
3. Pride of Ownership- our owners and management team take great pride in preserving this home in "like new" condition. We adhere to strict standards of quality and cleanliness.
How L106 stands out:
• Direct oceanfront location in the preferred L Building
. 12" ceramic tile floors throughout entire unit
• split A/C in the living areas and master bedroom
• new kitchen and bathroom cupboards with granite counters
• appliances (stainless steel fridge (with ice maker), dishwasher, microwave, coffee maker, toaster, rice cooker)
• flat screen TV in the master bedroom and in the living room (with HD channels)
• king bed in master bedroom
• twin bunk-beds and queen murphy bed in 2nd. bedroom
• queen sofa bed in living room
• linens and towels (including 8 beach towels)
• small wine fridge to keep your wine the perfect temperature
• dishes, cutlery and glassware that serves 12
• lanai furniture
• ceiling fans in every room
• bathroom and laundry supplies, paper products (paper towels, plastic wrap, foil, etc), cleaning supplies, dishwashing detergent and selected spices.
Papakea amenities:
• 2 ocean-front pools (one heated pool right outside your lanai), both with hot tubs and plenty of lounge chairs
• 12 new stainless steel Weber BBQ surrounding the pools
• 2 tennis courts
• activity desk, staffed by helpful professional hosts
• free wifi everywhere on site
• free parking
Close by:
Across the street from the resort is a shopping center that includes a Times Super Market, Coffee Cafe, Pizza Paradiso, Subway, DVD rental store and Mexican restaurant in addition to multiple food truck locations which are outstanding.
Location:
3543 Lower Honoapiilani Road
96761
Kaanapali
,
HI
United States
20° 57' 3.0024" N, 156° 41' 23.694" W
Hawaii US