Business
Nearby ATM
Nearby Post Office
Nearby FedEx
Nearby Bank
TA-131-181-0560-01
LOCATION_TYPE
Beach View
Beachfront
Near The Ocean
Ocean View
Oceanfront
Resort
Water View
Waterfront
GENERAL
Air Conditioning
Clothes Dryer
Elevator
Fitness Room / Equipment
Hair Dryer
Heating
Internet
Iron & Board
Linens Provided
Living Room
Parking
Telephone
Towels Provided
Washing Machine
Unit Code: RK610
POOL_SPA
Communal Pool
Heated Pool
OUTSIDE
Balcony
Deck / Patio
Golf
Kayak / Canoe
Lanai / Gazebo
Lawn / Garden
Outdoor Grill
Leave a Review
[2]
Royal Kahana 610
Reviewed on 2020-01-30 by

MC V.

from Sylvan Lake, AB CA

Updated on 2020-01-30

Cleanliness

Location

Property condition

What an amazing Condo. We stayed in January 2020 for a week and had a fantastic time. There are so many extras in this unit: Snorkling gear, games, books, beach gear- we were literally blown away! The pool was a great attraction for our kids and the beach is literally a few steps away! The view must be one of the best on the island! You will not be sorry if book this!
Home away from home 3 years in a row
Reviewed on 2020-01-21 by from McKinney, TX United States
Updated on 2020-01-21
Services from rental manager
Cleanliness
Location
Property condition
We have come back here now three years in a row. Stay for a month. We like the little changes here and there that we see every time return. Super clean. The kitchen is fully stocked with everything you need to cook. A Keurig for our AM coffee on the lanai. Hubby works on one side and I work on the other - Best office view! Pleased with the new pool area and palapuas for some shade. We enjoy Dollies, The Beach House and Maui Brewing Company near by for easy eats in the evening. We do a lot of grilling poolside - you meet a lot of great people down there. We like that there are no resort fees here - that adds up when you are on and extended vacay. We will be back!
Best views ever, super accommodating management! Book now!
Reviewed on 2020-01-08 by from Ponte Vedra, FL United States
Updated on 2020-01-08
Services from rental manager
Cleanliness
Location
Property condition
We have stayed on the west side of Maui now at least five or six times & this unit had by far the best views we have had. We always stay directly on the oceanfront, and most units we have stayed in have been outdated and lacked good air-conditioning. We had the incredible opportunity to stay here for a little over a week during busy season and had an absolutely magnificent time. The condo is fully furnished with absolutely everything you can think of, and anything additional that you might consider, Megan obliges happily before your arrival! She even left a birthday gift for our son who celebrated his 6th birthday while we were on the island!! <br/>Watch the whales from the wraparound balcony and wake up to the sound of crashing waves just below your window! If you aren&#x2019;t sightseeing, spend the days down at the pool right on the ocean or grab some groceries and grill out on one of the grills poolside. Then watch the sunset over Lanai for a full day of splendor. There is a small gym on the basement level that we didn&#x2019;t have an opportunity to use. Would have used it if it opened a little bit earlier, but it is open at 7 AM. No problem! Having a washer and dryer inside the unit is a game changer. Next time we come, I will bring far less clothes for everyone! <br/>Can&#x2019;t think of a single thing we&#x2019;d have changed. We easily for 5 adults and one child - 2 adults per bedroom and one in the living room with our munchkin on a small blowup bed with plenty of room to spare. The 2 1/2 bathrooms are a major major bonus. <br/>PS. Oh, and if you want to know anything about anything on the island, there&#x2019;s a gentleman in the building with the cutest dog ever who is a wealth of info. After one visit you with him, you may have plenty for your entire stay &#xD83E;&#xDD23; but he means well and their dog Rosie is a gem. <br/>Consider us hooked! Book now, don&#x2019;t wait!
Christmas stay
Reviewed on 2019-12-31 by from Owensboro, KY US
Updated on 2019-12-31
Services from rental manager
Cleanliness
Location
Property condition
Wonderful; condo was excellent. Wished for better beach, hot tub/spa, and food/drink pool service.
Royal Kahana 610
Reviewed on 2019-12-04 by

Therese B.

from Papillion, NE Unknown

Updated on 2019-12-04

Services from rental manager

Cleanliness

Location

Property condition

This condo is beautiful and well stocked with useful items. The beds and furniture are very comfortable. The view from the balcony was breathtaking. Any questions we had for the hosts were answered immediately. There was never an issue finding a parking place. The air conditioning kept us cool on the warmer days. We loved our stay here and would absolutely book this unit again.
The best View ever!!!
Reviewed on 2019-11-15 by from Ventura, CA US
Updated on 2019-11-15
Services from rental manager
Cleanliness
Location
Property condition
This place was absolutely amazing! it was an exceptional value! We were a group of 6 people and had plenty of room not to just sleep but enjoy! We found ourself spending a lot of time on the wrap around balcony drinking mimosas and have breakfast and dinner here! The sunsets were fantastic from the room! The room was clean, had plenty of towels and lots of extra amenities. We had our own snorkel gear but they even had that! Ohh and a full kitchen that had plenty of pot, pans, utensils, seasonings and goodies for us to use. <br/><br/>The view of our room #610 overshadowed the negatives I have wrote below!<br/><br/>It was a 5 star stay for the value but keep in mind.<br/>1. Pool is super basic, but works. (It was heat!)<br/>2. No Jacuzzi (that was a bummer)<br/>3. Exterior is not pretty older building. However such a great room! <br/>@SkySunner<br/>Things I didn&#x2019;t like
Beautiful Location
Reviewed on 2019-09-01 by from Everett, WA United States
Updated on 2019-09-01
Services from rental manager
Cleanliness
Location
Property condition
The condo has all the amenities to make you feel right at home. This is my second time staying at this location and it is my favorite because the views off the Lanai are second to none, sunsets R2 die for and the location is fantastic. There were 4 of us, two couples, and we stayed there 12 nights. I know lucky right! The condo was large enough to give all of us enough living space to allow for separation yet close enough to be comfortable together.The kitchen is well stocked with all the utensils, we needed, glass and plasticware for poolside, 4 beach chairs, coolers, 5 beach towels. The kitchen space is very functional, a little narrow, but the open concept doesn't isolate the cook from the rest of the party. The hosts, Meagan and Jeremy were delightful, very responsive, they got it, they know for many of us that a trip to Maui is something special and they made sure our needs were met without being intrusive. They helped us navigate the air conditioning settings, and brought over fans to ensure our comfort. They were awesome. The location is perfect, not crowded like the resort hotels, a whole lot of less foot traffic and close to some world class beaches. It is very chill. The pool was very clean and refreashing, I like that there is a shower right there for use when you come off the beach and bathrooms close by in the basement near the ice machine. I like to grill when I am on vacation and I never had to wait to use one of the 4-5 large gas grills. The grills were always clean and well maintained. Favorite beaches: Slaughterhouse, Dt Fleming both had shade and great snorkeling. Love Paia, Milagro's coconut margaritas are the best, Hookipia beach to watch surfers, snorkel. Warren and Annabel's magic show and the old Lahaina luau are two events that I go to every time I go to Maui, this is my 6th time and I highly recommend you book these in advance because they sell out. Lastly, the remodeled Safeway in Lahaina has everything
Amazing Stay!
Reviewed on 2019-07-24 by

Kevin B.

from Harriman, TN US

Updated on 2019-07-24

Services from rental manager

Cleanliness

Location

Property condition

Condo was amazing! We couldn't have asked for anything thing else! Beautiful! We truly enjoyed our stay here!
610 Dream
Reviewed on 2019-04-01 by

Jeffrey P.

from United States

Updated on 2019-04-01

Services from rental manager

Cleanliness

Location

Property condition

We recently stayed at the Royal Kahana in Unit 610. It added to our overall great Hawaii vacation. The unit is wonderful, with plenty of room for 2 couples and has a stunning view with a big lanai to sit on and view the ocean. The unit is well stocked and even had everything needed for a day at the beach, from chairs and umbrellas, to coolers and towels. There is actually a nice beach a two minute walk from the unit if you want to stay local. We also enjoyed the Beach House and Dollies Pub for dinners within walking distance of the Royal Kahana. <br/>Hawaii Life was very easy to work with and made everything seamless.<br/>Great property!
Amazing view
Reviewed on 2019-03-24 by from Bozeman, MT US
Updated on 2019-03-24
Services from rental manager
Cleanliness
Location
Property condition
Couldn't ask for a better place to stay!
Beautiful Condo with unbeatable views
Reviewed on 2019-03-13 by from United States
Updated on 2019-03-13
Services from rental manager
Cleanliness
Location
Property condition
Wonderful location, fantastic condo, comfortably furnished. We would enjoy a return visit!
Royal Kahana 610
Reviewed on 2019-03-04 by

Nancy L.

from United States

Updated on 2019-03-04

Services from rental manager

Cleanliness

Location

Property condition

Beautiful ocean views. Great place to stay with family. Watching the Whales from the deck every morning was the highlight of the trip. We had a great time and a wonderful stay on Maui.
Wonderful!!!
Reviewed on 2019-02-04 by

Terry N.

from United States

Updated on 2019-02-04

Services from rental manager

Cleanliness

Location

Property condition

Perfect vacation stay for Maui. The only thing missing was the beach & that is way beyond the management's control. Beautiful dcor, well stocked with necessary items. The only thing found that should have been clean but wasn't was the wall vent/return behind the door in the second bedroom. Close to many beautiful & easily accessible beaches, restaurants, gas stations & stores. D.T. Fleming Beach was our favorite beach & Whaler's Village made for excellent shopping & dining. Loved the guide book provided and used it almost every time we went out to explore the island. Loved sitting on the balcony & watching whales breach & play in the distance. Would definitely stay here again!
Great Christmas Vacation!
Reviewed on 2018-12-30 by

Ellie D.

from United States

Updated on 2018-12-30

Services from rental manager

Cleanliness

Location

Property condition

The condo was beautiful and large. The wrap around lanai always wonderful to watch the many rainbows, turtles and whales. It was close to grocery stores and yummy restaurants.
Great place for a vacation
Reviewed on 2018-10-22 by

Jeff G.

from United States

Updated on 2018-10-22

Services from rental manager

Cleanliness

Location

Property condition

Beautiful property with views of the ocean, Molokai and Lanai from every window. A wrap around lanai perfect for morning coffee or a stunning sunset. Will definitely look to book this property again when we return to Maui!
Awesome vacation rental
Reviewed on 2018-10-08 by

Paula W.

from United States

Updated on 2018-10-08

Services from rental manager

Cleanliness

Location

Property condition

The Royal Kahana 610 was a grand vacation rental with unsurpassed views right on the oceans edge. Our family of 4 thoroughly enjoyed the luxurious, well appointed condo. Everything you could imagine was provided from beach chairs, umbrellas, snorkels and fins to laundry detergent. The beds were very comfortable and all the amenities were high end. Mahalo to Tim and the new owners. The property provided us with a vacation to remember.
View and comfort with all your needs covered
Reviewed on 2018-09-20 by

Jack B.

from United States

Updated on 2018-09-20

Services from rental manager

Cleanliness

Location

Property condition

Exactly as portrayed by the owner. This condo is superbly decorated and furnished with virtually everything you need. I cannot imagine a better view than the one from this massive deck. My only regret is that is was not whale season...because this would be the prime viewing spot. Don't miss Warren and Annabelles in Lahaina, and get an ocean view table at the Seascape Restaurant in Maalea. You will be happy you did both.
Convenience
Area FitnessCenter
Nearby Grocery
Outlet Shopping
Movie Theatres
Golf Course
2 minute walk to beach
Concierge
High Chair
Pack and Play
Nearby children's park
Oceanfront
45 minute drive to airport
Hawaii Life Presents Updated 2BR/2BA 6th Floor Unbeatable Oceanfront Location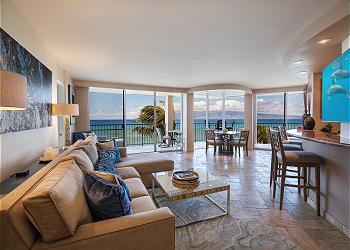 [3]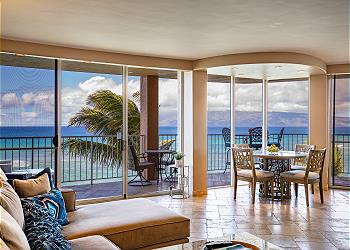 [4]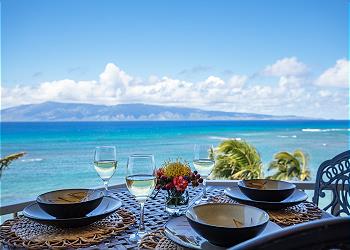 [5]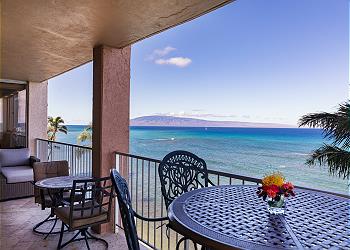 [6]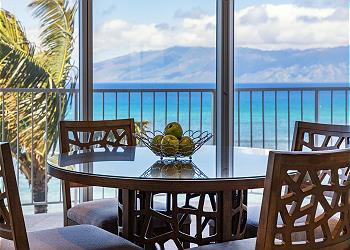 [7]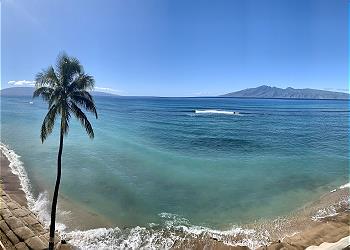 [8]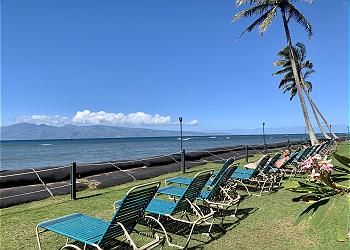 [9]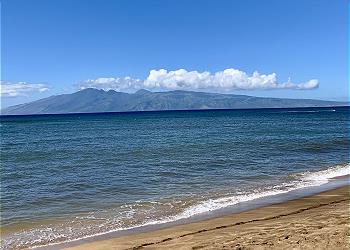 [10]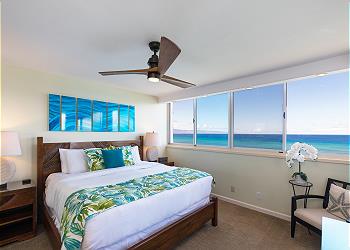 [11]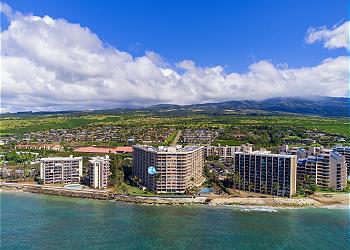 [12]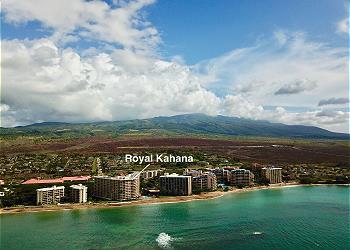 [13]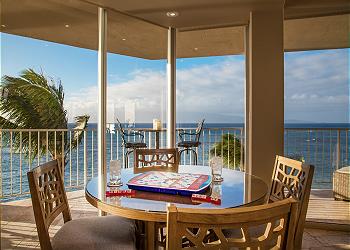 [14]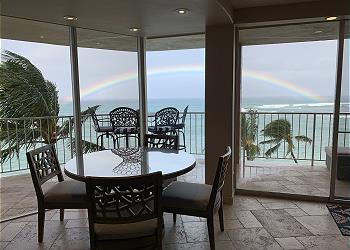 [15]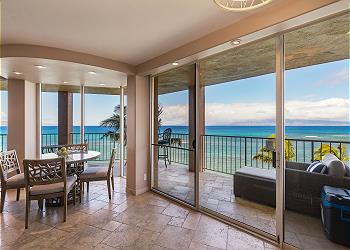 [16]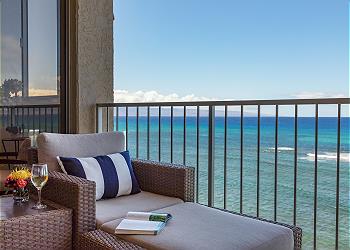 [17]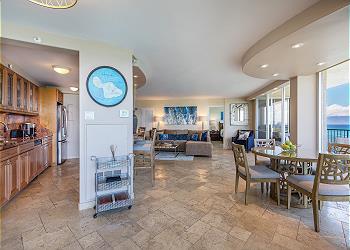 [18]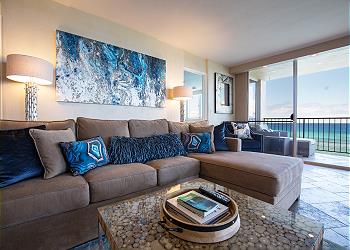 [19]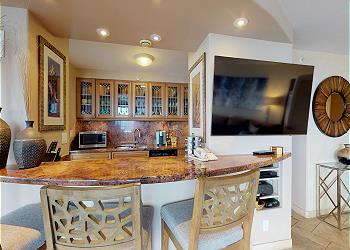 [20]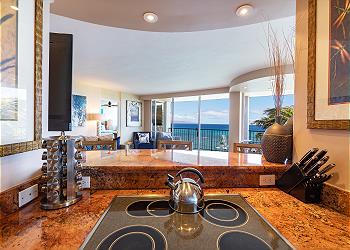 [21]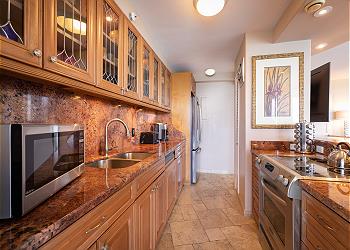 [22]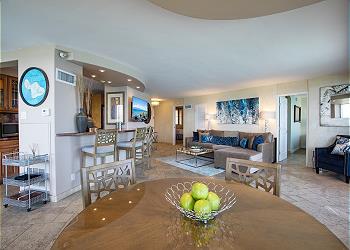 [23]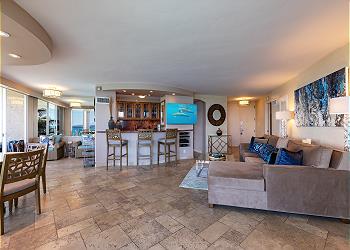 [24]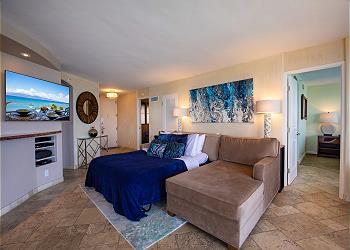 [25]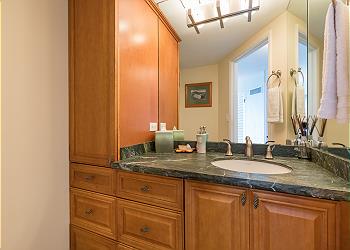 [26]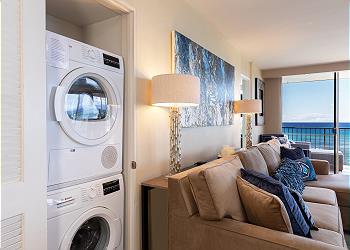 [27]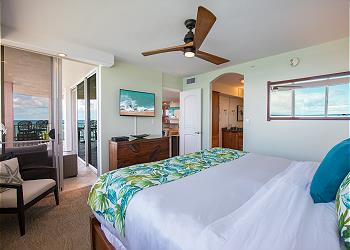 [28]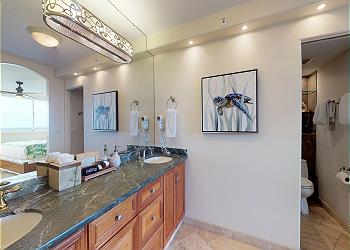 [29]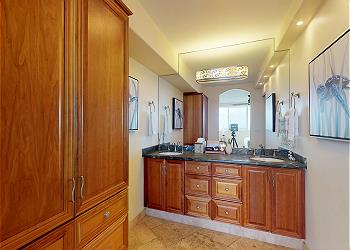 [30]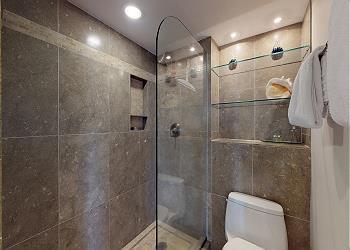 [31]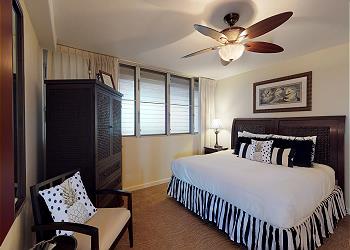 [32]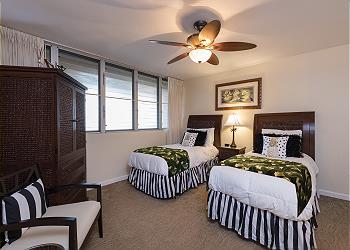 [33]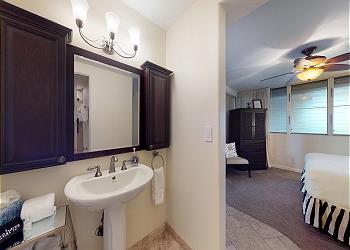 [34]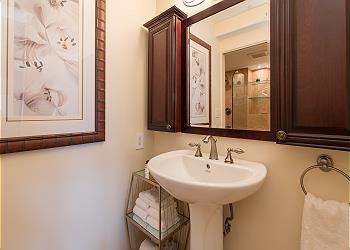 [35]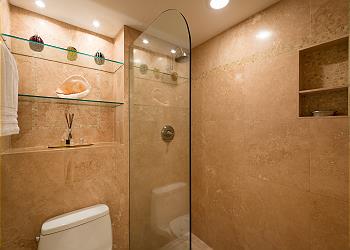 [36]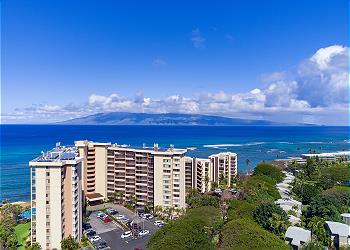 [37]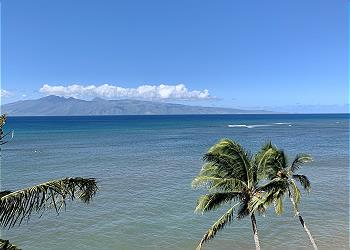 [38]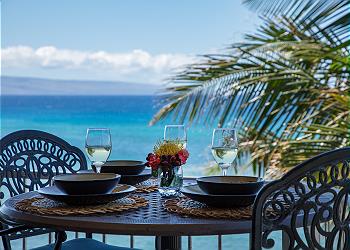 [39]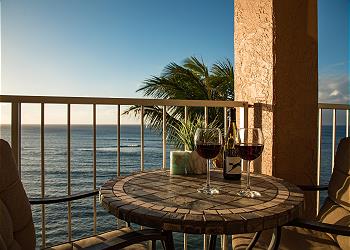 [40]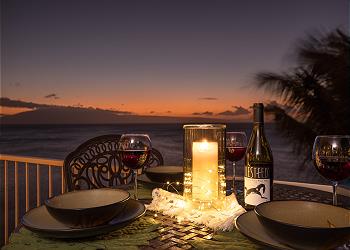 [41]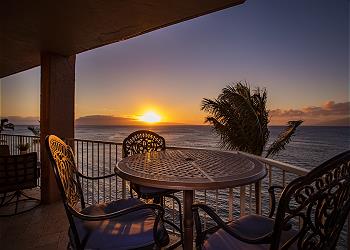 [42]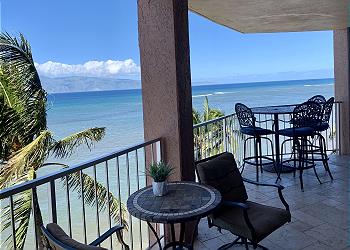 [43]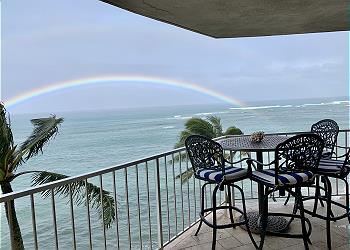 [44]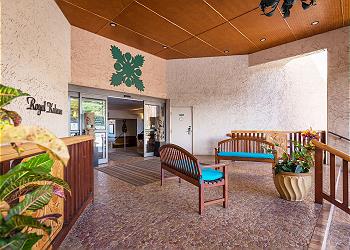 [45]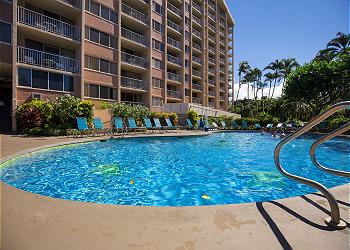 [46]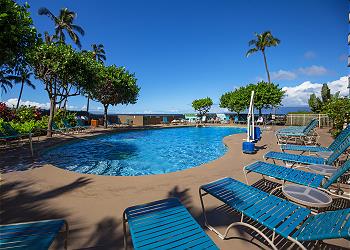 [47]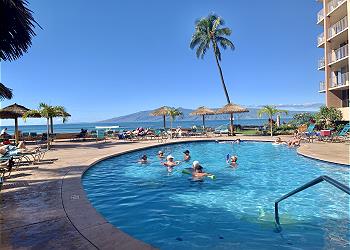 [48]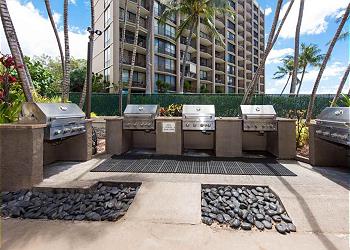 [49]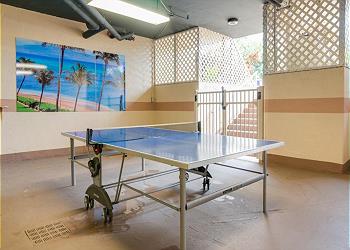 [50]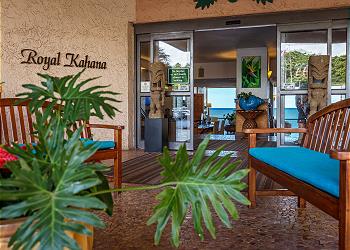 [51]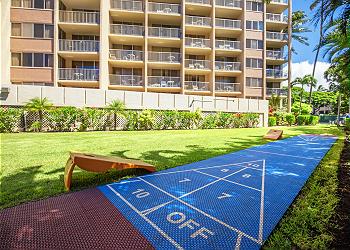 [52]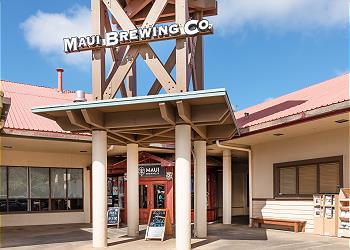 [53]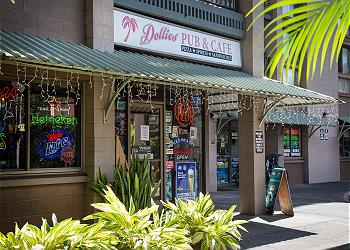 [54]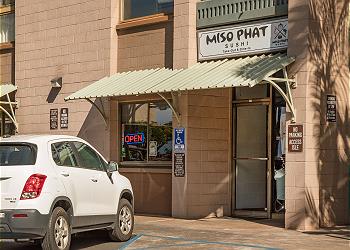 [55]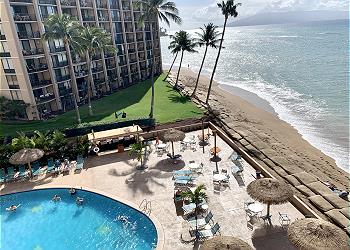 [56]
[57]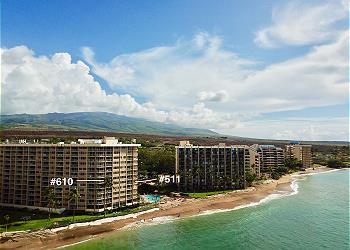 [58]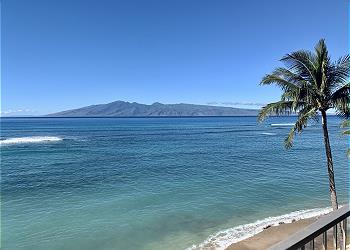 [59]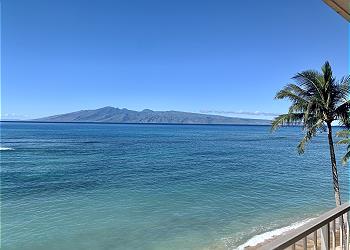 [60]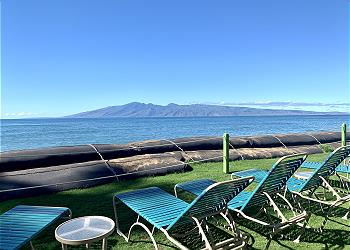 [61]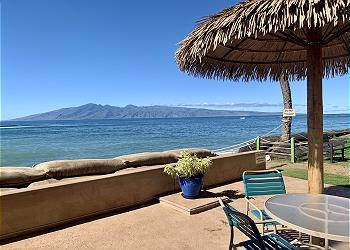 [62]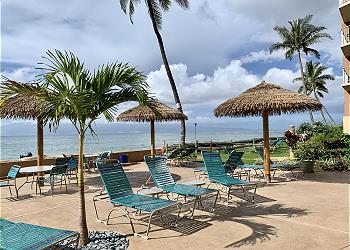 [63]
2 Bedrooms
2.5 Baths
Air Conditioning
Beachfront
Ocean View
Pool
This phenomenal 240 degree panoramic oceanfront condo has incredible deep blue ocean views from every room. This is one of the reasons we named this unit "Moana" meaning wide expanse of water. The condo is so close to the Ocean you have to go to the edge of the lanai and look down to see the ground. This condo's prime location on the Sixth floor makes it ideal for Whale watching, large Turtle sightings, experiencing exceptional Sunsets and a sense of the surrounding beauty of Kahana Beach. There are unobstructed views of both islands of Molokai and Lanai as well as expansive views of the West Maui coast in both directions. The unit has plenty of space for families up to six or is ideal for two couples with the large private Master Suites. Open floor plan has been tastefully remodeled with upgraded amenities, a vacationer's dream.
Need two different rooms or is Royal Kahana 610 booked for your dates? If so, check out our equally impressive sister property Royal Kahana 511 (Hawaii Life Vacations) VRBO# 1745836.
This spacious condo boasts, Two Bedrooms with Two and a Half Baths - over 1400 square feet of living space including a Spectacular Wraparound Lanai – it is like being on the bow of a cruise ship! Inside RK610 you will find unique furnishings that you would see in a high end suite including expansive travertine floors, imperial plaster walls, granite counters and extensive use of natural finishes that complement the feel of the Islands. The open chef's kitchen enables you to cook while taking in the view or entertaining guests. The oceanfront master bedroom has a plush king bed, private en suite, large TV and its own direct private access to the oceanfront lanai. The guest bedroom has a king bed that can convert to two twins bed upon request (3 days advance notice), private full bath, lounge chair and TV. For the families or extra guests there is a new queen pull out in the living room along with an additional half bath located just off of the living room with storage for clothes. The Bosche washer and dryer are located in the condo for added convenience. There are 2 New Central Air Conditioning units in the living room and bedrooms. Other items included: LCD 55' TV, DVD, HD Cable and Free Secure Wireless Internet Access throughout the unit.
The Royal Kahana Resort offers an oceanside Heated Swimming Pool with plenty of available lounge chairs on the large open pool deck, BBQ area for entertaining, ping pong and exercise room right on property. The grounds also include a shuffle board area along with a spacious lawn fronting the building to lounge and enjoy the sun and ocean views. Late Spring, 2019 - New Palapas with covered seating are here and the pool uprades have been completed. There is easy access free parking. The lobby has been completely remodeled offering am coffee, with an on-sight guest services desk located right at the entrance to aid in enhancing your vacation on Maui with exciting excursions. This is a no extra fees resort – others charge for pool and parking.
The Royal Kahana Resort is conveniently located close to shops, restaurants and a short five to ten minute drive to the historic whaling town of Lahaina, the many shops and restaurants at Whalers Village Shopping Center in Kaanapali Beach along with Golfing or championship golf at Kapalua Bay, all here on the West Side of Maui. Nice convenience store across the street with both food items, toiletries, and souvenirs.
TA-131-181-0560-01
RK Resort Projects + Shoreline:
**Master Chiller Install for Entire Resort: During April and May 2020 there may be times of the day where all units on site will not have AC as the resort is installing a brand new Master AC for the complex.
The beach fronting the Royal Kahana experiences seasonal ocean current changes that influence the beach's physical appearance and size as well as times of limited beach access with high tides
Location:
4365 Lower Honoapiilani Road
96761
Lahaina
,
HI
United States
20° 58' 19.6896" N, 156° 40' 46.8732" W
Hawaii US