Chain of Craters Road descends 3700 feet (1,128 m) from the summit of Kilauea volcano to the sea. The scenic, winding route is located in Hawaii Volcanoes National Park and includes the Puu Loa Petroglyph Area where hundreds of ancient Hawaiian carvings are etched into the rocks.
In recent decades Chain of Craters Road has repeatedly been the victim of lava flows. One area of the road was covered with lava in 1969, the road was reopened a decade later, closed again in 1986 due to lava flows and then reopened in 1987.
A 1995 eruption at the summit also closed Chain of Craters Road, and another flow covered it in 2002. In all more than 9 miles (14 km) of Chain of Craters Road has been covered with lava since 1986.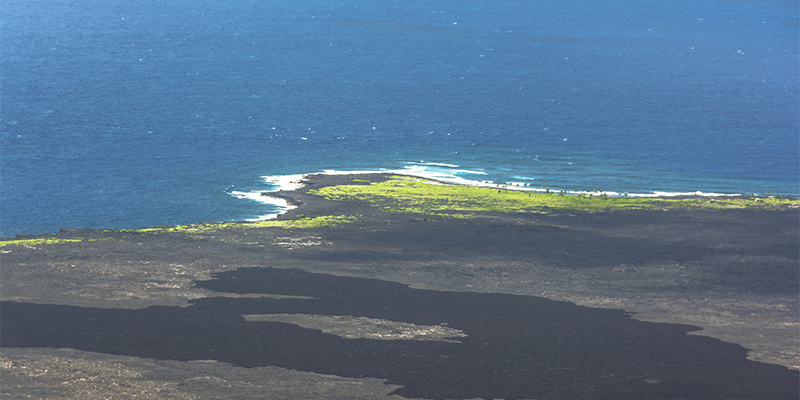 Today Chain of Craters Road still maks its way all the way down to the coast but comes to a dead end after 23 miles and no longer connects with with the small town of Kalapana. The remainder of the road has been buried by lava, mostly from the Puu Oo Vent eruptions that occurred from 1986 to 1996.
The "craters" referred to in the road's name are the many pit craters that line the East Rift Zone which extends from the volcano's summit to the ocean. Since 1986 more than 40 eruptions have occurred along the East Rift Zone.
At the summit is one of the most grand pit craters of them all called Halemaumau Crater which can be seen along Crater Rim Drive which circles the massive Kilauea Caldera. Along the route is the Kilauea Visitor Center as well as the Jaggar Museum and Volcano House Hotel which provide great views of Halemaumau.
The volcanic activity in the area continues today with lava frequently flowing down the flank of the volcano and into the sea near Kalapana. More than 70 billion cubic feet of lava has erupted in the area just since 1983 covering more than 40 square miles with lava.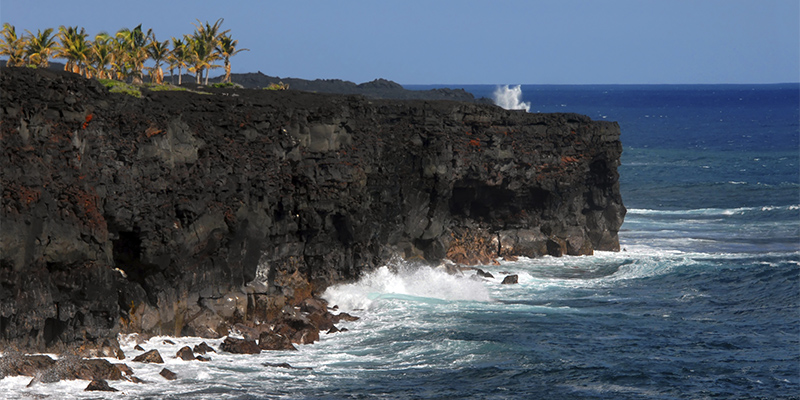 Offshoots from Chain of Craters Road and trails along the route lead to views of various volcanic features that may include active lava flows as well as dormant flows, pit craters, plumes coming from lava tubes, and also rainforest areas. Visitors are advised to stay far away from any volcanically active areas.
In recent years the increased levels of emissions of sulfurous gases from the volcano has sometimes created extremely hazardous conditions along Chain of Craters Road. Check in at the Kilauea Visitor Center for the posting of daily conditions and to find out whether traveling on Chain of Craters Road is a good idea.