Get Directions
Once used as a landing site for steamships, Hookena Beach is now a quiet, uncrowded beach on the Big Island's west coast, located at the northern end of Kauhako Bay. Tidepools can be found up and down the shoreline, as this beach is quite rocky, however, it is a characteristic that attracts all kinds of wildlife to this location.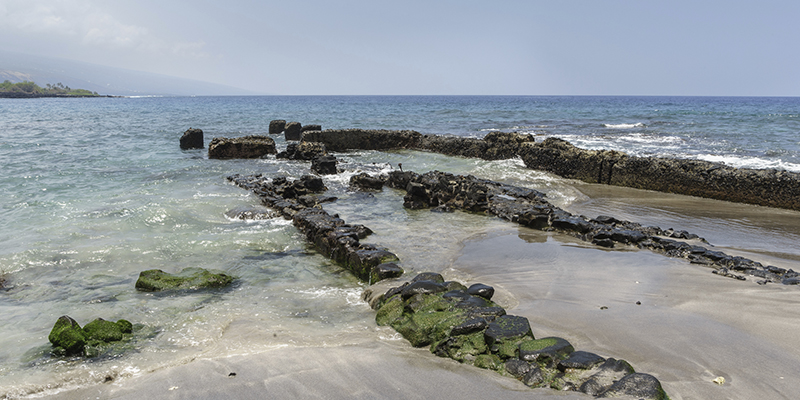 No lifeguard
Sandy areas near both the southern and northern ends of the beach are the best places to enter the water. The left side of the beach is where you'll want to take your mask and snorkel. The water is manageable with good clarity, home to a diversity of colorful fish, for some stellar snorkeling.
Mornings at Hookena provide the best opportunity to see pods of dolphin swimming just offshore, a treat to experience without the price of a boat tour. If you're there at the right time, you're likely to also see Hawaiian monk seals, sea turtles, and even eels. A charming beach with plenty to see and do, consider a visit next time you're deciding which beach to go to.