Get Directions
Kamakahonu is a picturesque beach with swaying palm trees, soft white sand, blue water views, and a famous heiau, creating a unique and beautiful atmosphere. Kamakahonu translates to "Eye of the Turtle" and was the name of King Kamehameha I's royal residence, which was located here. Right next door you'll find his famous heiau, called Ahuena Heiau. It's an interesting feeling to walk on the same paths that Hawaiian royalty once strolled down.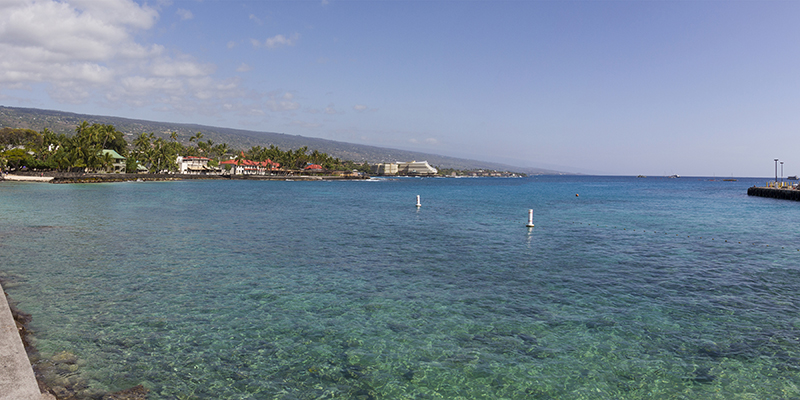 No lifeguard
Locally known as "King Kam" beach and "Keiki" (children's) beach, Kamakahonu Beach is centrally located in Kailua-Kona between Kailua Pier and King Kamehameha Hotel. Its calm and protected waters, gentle waves, and shady areas to relax make this a family-friendly beach, extremely popular for those with younger children. The best activities to enjoy here are swimming and snorkeling. The best snorkeling is enjoyed outside of the cove of the inner bay, where there is a satisfying array of tropical fish and sea life. 
Clean restrooms, equipment rental, and paved parking make this beach convenient as well as serene. Whether you're in search of fun in the sun or are just looking for a good place to let the kids play, Kamakahonu beach is sure to leave you with a smile on your face.