Get Directions
Located along the Hamakua Coast, Waipio Valley is the largest, southernmost of seven valleys on the windward side of the Kohala mountains. Rising thousands of feet from each side of this narrow valley are massive green-etched cliffs, grandeur emanating from their delightful presence.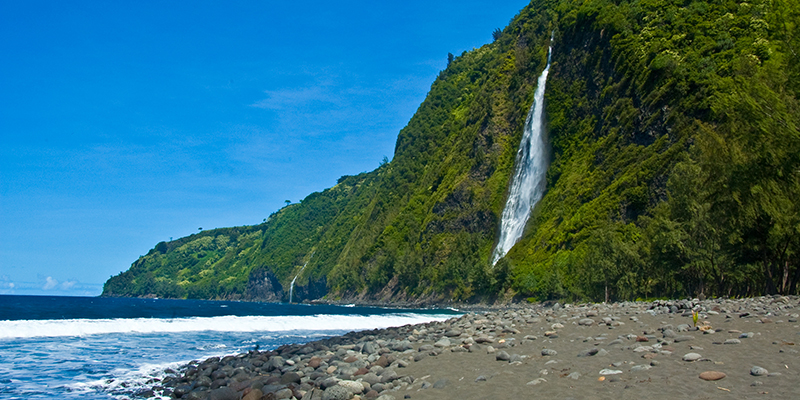 Totaling about one mile wide and six miles deep, Waipio Valley ends at the coastline where its black sand shoreline meets blue waters for absolutely breathtaking views. East of the beach are Kaluahine Falls and Waiulili Falls, and left (West) of the paved road brings you within view of 1,400-foot Hiilawe Falls, the highest waterfall in the entire state of Hawaii.

If you decide to visit without a tour guide, accessing the beach will require some hiking shoes and a bit of an adventurous spirit. Follow a trail that leads down into the valley, where you can stop at the beach, play in a freshwater stream, or continue on and hike to several scenic lookouts, the view from the third switchback of Z-Trail being the most impressive. During the winter months, humpback whales are often seen swimming offshore as they make their annual migration to the islands, another reason visitors are drawn here.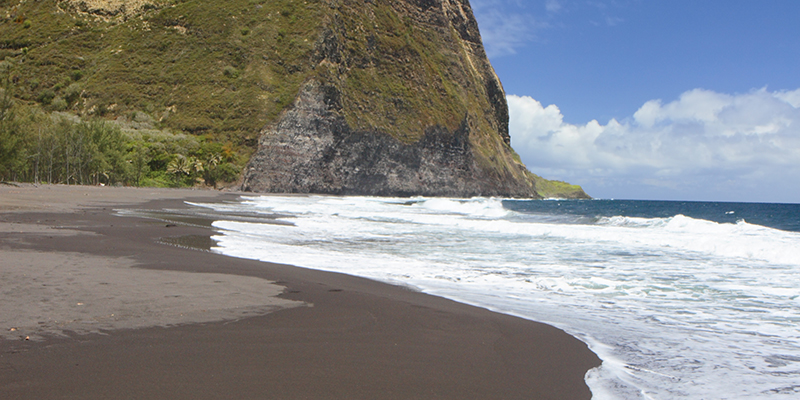 No lifeguard
Whether you decide to find some safety in the calmness of the small stream, venture into the valley to explore the tropical forests, or simply want to whale watch from land, Waipio Beach is waiting for you to discover how much fun a sunny day in Hawaii can be.