Book your Kauai Luau Experience Today! 
Complete your Kauai vacation with a traditional luau. The delicious feast and lively festivities of luaus are some of the ways that the people of Hawaii have celebrated special occasions. On Kauai, you can attend a luau at numerous venues — from the north shore's elegant Princeville Resort on Hanalei Bay to the beaches of Poipu Resort on the south shore. Many luaus include pre-dinner festivities such as Hawaiian craft activities and games for children. 
For more information, check out some of the details from our favorite shows below and contact us by email or phone to book your Luau Experience today! 
Email: concierge@hawaiilife.com 
Luau Kalamaku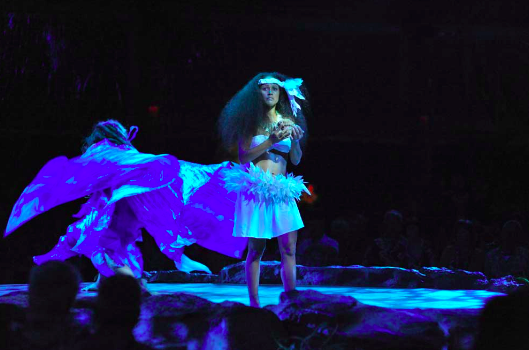 At the historic Kilohana Plantation in Lihue, come early and stroll the Plantation's tropical grounds as you enjoy the late afternoon sun or walk through the cultural demonstration and view the beautiful crafter's creations that are all "Made in Kauai". Then sit back and prepare for a spectacular Hawaiian show filled with hula, fire dancers, and a story that is sure to touch your heart. The Luau Kalamaku features an elaborate performance including storytelling and dances that recount the ancient journey from Tahiti to Hawaii. Luau Kalamaku is proud to pay homage to the bravery of the ancient people who endured incredible hardships and through their "inner fire of determination" ultimately carried them to the new land, Hawaii.
Rates:
The Plantation Owner's Evening: DINNER & LUAU
The Plantation Owners Evening begins with a culinary tour back in time with a four-course dinner at Gaylord's Restaurant at Kilohana Plantation's 60-acre orchard and agricultural park. Then you'll enjoy premier seating at the Luau Kalamaku show.
$155.16 per guest
Luau Kalamaku: HAWAIIAN LUAU PACKAGE
The Luau Kalamaku is an unforgettable evening filled with a lavish island buffet and a truly immersive and interactive show. You'll also be able to explore the many shops and experience the cultural practices that bring the Hawaiian traditions to life.
Adult (18 +) $110.36
Teen (13 - 17) $72.86
Child (3 - 12) $41.61
Infant (0 -2) Free
The Show Only: A THEATRICAL LUAU SHOW
There are Luau shows and then there's the Luau Kalamaku show. Our advanced media system and interactive stage transport you to ancient Polynesia during its remarkable migration to the Islands, complete with fire poi balls and fire knife dancing.
Adult (18 +) $54.11
Teen (13 - 17) $41.61
Child (3 - 12) $31.20
Infant (0 - 2) Free
Luau Makaiwa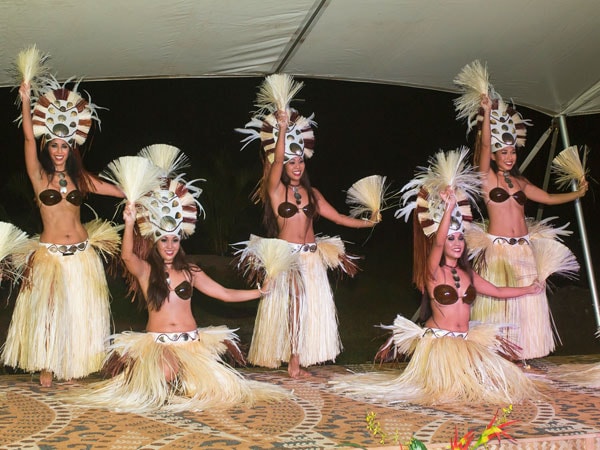 Immerse yourself in Hawaiian and Polynesian culture at this memorable Kauai luau, held at a beautiful oceanfront location at the Courtyard Kauai at Coconut Beach in Kapa'a. Fronting the ancient royal surfing grounds, Luau Maka'iwa is more than just a traditional Hawaiian luau – it is a fascinating musical and culinary journey of the Hawaiian Islands and greater Polynesia. From the impressive torch lighting ceremony that kicks off the evening's festivities to the mesmerizing hula kahiko (ancient hula) dances performed under the direction of an award-winning kumu hula (hula master), Luau Maka'iwa invites you to experience a special evening celebrating Hawaiian and Polynesian culture, complete with a Hawaiian feast and live music.
Rates:
Per VIP Adult (13 +) $129.00
Per VIP Child (4 - 12) $79.00
Per Standard Adult (13 +) $99.00
Per Standard Child (4 - 12) $65.00
Per Infant (0 - 3) Free
Aulii Luau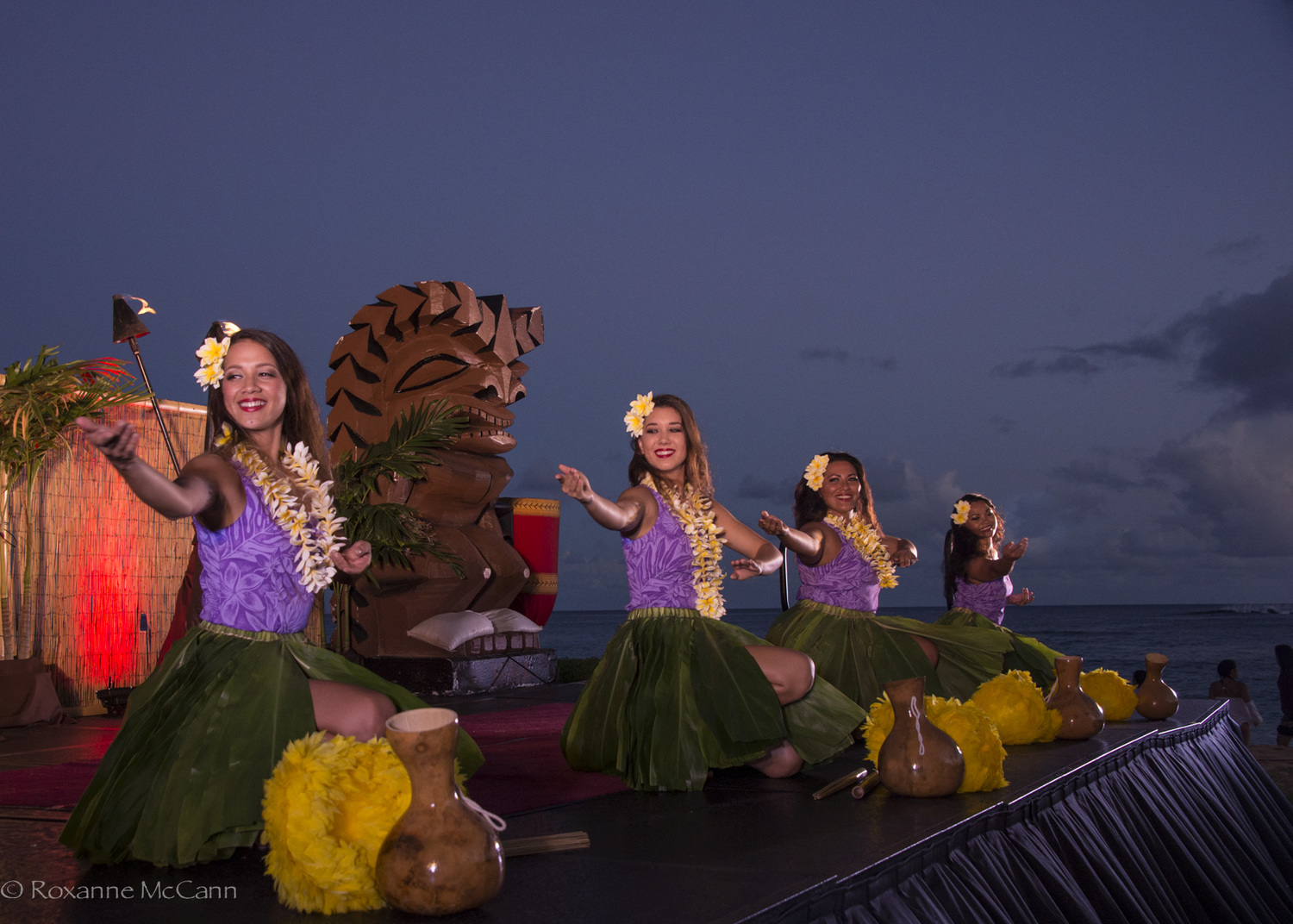 Located at the Sheraton in Poipu, Aulii Luau is Kauai's only oceanfront luau! Hear the sounds of the 'oli as we present to you the Kahiko, the Ancient Hula. We share with you one of the most riveting stories in all Hawaiian mythology, about Pele, the goddess of fire, and her lover, Lohiau, Prince of Kaua'i. Experience new and tempting tastes of Polynesia while you behold the hula dancers of award-winning Urahutia as they bring to life the storied past of old Hawaii. Thrill as the pahu drums throb to the pulse of the surf only yards away as the Aulii's Fire-Knife Dancers take the stage and electrify the night with their whirling torches, as you sip a delicious cocktail and savor the finale and say to yourself,  "This is why I came to the Islands." 
Rates:
Aloha (Standard) Seating:
Open seating on banquet tables
Shared seating 
Shell lei greeting 
Welcome cocktail & open bar Appetizers,
Dinner buffet
Polynesian Entertainment
Adults (18 yrs+): $103.75
Teens (13 - 17 yrs): $70.25
Youth (3 - 12yrs): $49.25
Child (0  2yrs): Free 
Alii (Premier) Seating: $25.00 Upgrade 
Reserved tables within first 3 rows fronting the stage
Round tables, shared seating for 8
Exclusive premier check-in line (far left)
Speciality Lei (seasonal-flower, shell, kukui nut)
Welcome cocktail & open bar
Appetizers (table side; family style)
First to dinner buffet, Polynesian Entertainment
Smith Family Garden Luau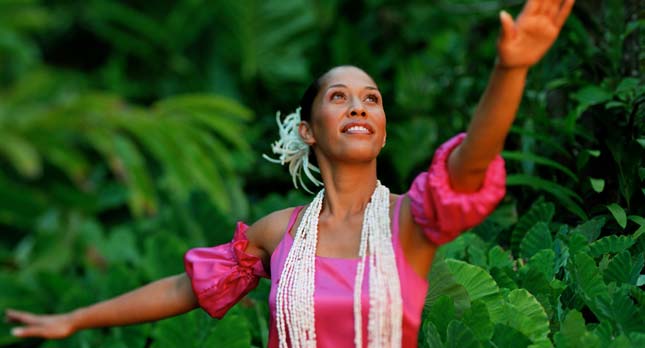 Located within the beautiful Wailua River Valley, come experience Hawaiian tradition and become a part of the Smith Ohana with the most famous of Hawaiian celebrations. Food may be the heart of a luau, but music is the soul. Hawaiian ancestors preserved their history by passing down songs and chants called mele. At this luau, celebrate these traditions, as well as the songs and dances from other cultures that live in this tropical paradise. The lyrical sway of the Hawaiian hula, the colorful precision of the Tahitian drum dances and the fiery emotion of the Samoan fire knife dance all speak deeply of the people who have come to call Hawaii home
Rates: 
Adults: $98.00 
Junior (7-13): $30.00 
Child (3-6): $19.00