Kaua'i is one of the world's prime surfing locations. Beginners and experts, old and young, everyone enjoys surfing on Kauai. With beaches all around the island it is easy to find the right beach that suits your skill level providing a fun and safe Kauai surfing experience.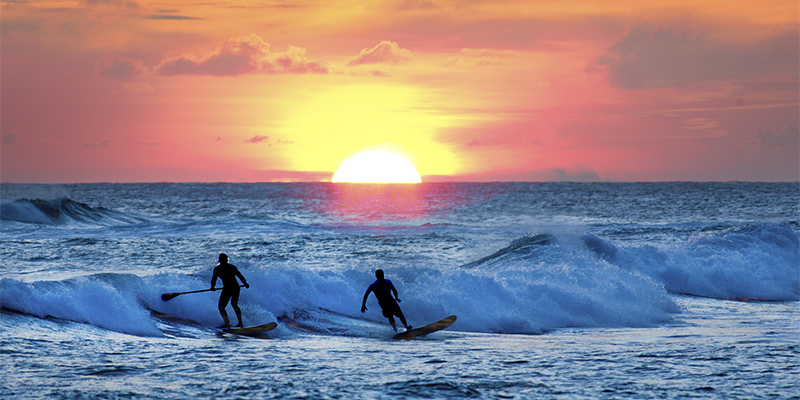 A great way to enjoy the surf on the Garden Island is to take a Kauai surfing lesson. Instructors are invaluable for providing safety tips and ensuring that you ride the waves safely. Most people are able to stand up on the surfboard their very first time with a surfing lesson.
Check out Kauai Explorer for surf heights and ocean warnings. Make sure you are aware of ocean conditions before paddling out into the ocean and never go surfing alone.
Kauai surfing lessons are available for all skill levels with a variety of lesson packages including daylong and hourly lessons. You will learn about handling the surfboard, surfing etiquette, safety tips and of course how to stand up on the board and experience the exhilaration of riding a wave on Kauai!
For more information contact your personal concierge Rachel by email or phone: 
Email: concierge@hawaiilife.com 
Phone: (855) 434.4716