Cradled by the verdant north shore mountains on one side and the golden sand beaches and crystal clear waters of Hanalei Bay on the other side, Hanalei is one of the most picturesque small towns on Earth!
With numerous art galleries and boutiques, surf shops, bikini shops and a multitude of restaurants from fine dining to lighter fare, Hanalei has everything you need.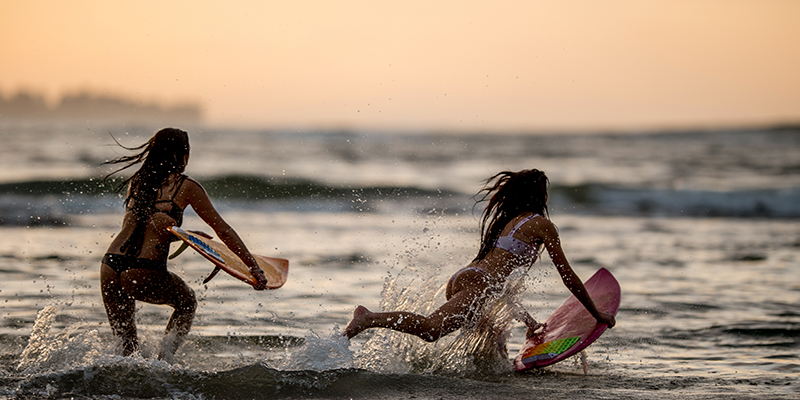 The crescent-shaped Hanalei Bay is one of Hawaii's most scenic and pleasant beaches, set beneath a range of monumental mountain peaks directly inland from the bay. The view to the west takes in the precipitous Wainiha mountain range and in the distance is the peak of Makana, known by many as Bali Hai from the 1957 movie South Pacific.
Hanalei is reached by driving down the hill from Princeville and crossing over the Hanalei Bridge which is considered the "gateway to Hanalei." Make sure to wait your turn when you come to this historic one-lane bridge, the first of seven one-lane bridges on the north shore.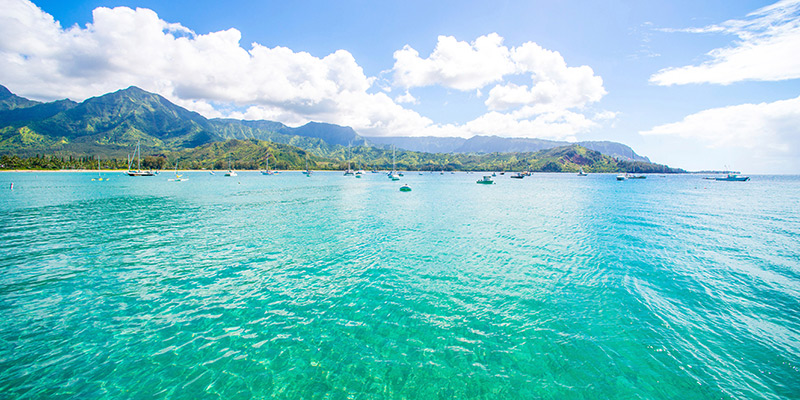 Once you cross the Hanalei Bridge the road follows the Hanalei River as you can enjoy expansive views of the taro patches that extend across the plain to the base of the steep, green mountains.
The center of Hanalei Town features several historic building which now house the town's many shops and restaurants. There are also several outfitter shops where you can rent surfboards, standup paddleboards, snorkel gear, and kayaks.
At the Hanalei National Wildlife Refuge look for endangered native waterbird species include the koloa (Hawaiian duck), 'alae 'ula (moorhen) and 'alae 'ke'oke'o (coot). The distinctive ae'o (Hawai- ian black-necked stilt) uses its tall and skinny pink legs to walk in the ponds while flocks of nene (Hawaiian geese) land on the grass between the taro patches and wander along the banks of the Hanalei River.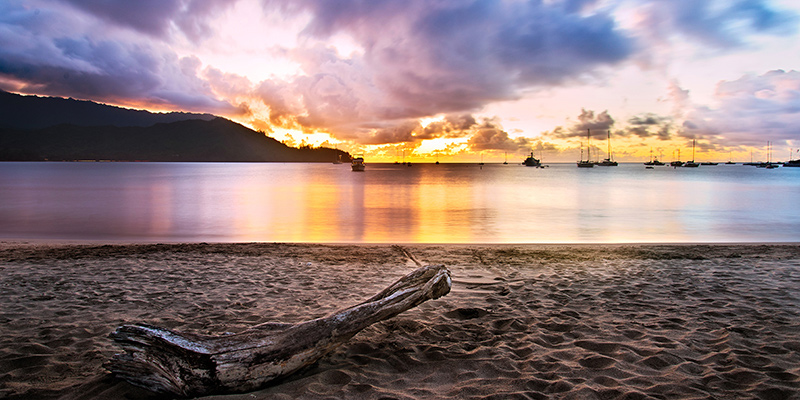 History and culture abound in the Hanalei area. Visit the Waioli Mission House for a free tour of this restored and preserved missionary home built in the early 1800s. Next to the Mission House is the original 1840 Waioli Church, also fully restored. The 1912 Waioli Hui'ia Church with its impressive architecture and beautiful stained glass windows is the most photographed building in Hanalei.
A favorite Hanalei gathering place is Black Pot Beach Park at the east end of Hanalei Bay near Hanalei Pier. Several other beaches along Hanalei Bay are also popular, with lifeguards stationed at Hanalei Pavilion Beach and Waioli Beach Park.
In addition to the many watersports activities popular in Hanalei are many other activities nearby including horseback riding, ziplining, and boat tours down the renowned Na Pali Coast. Two championship golf courses are located just up the hill in Princeville.
Every Saturday there is a Farmers Market in Hanalei at 9:30 am at the Hanalei Neighborhood Center & Ballpark on the mauka (mountain) side of the highway just past the post office.