As Kauai's county seat, the town of Lihue is also the island's commercial center and home to Lihue Airport and Nawiliwili Harbor, the island's main seaport where cruise ships dock. Lihue also features championship golf designed by Jack Nicklaus at the Kauai Lagoons Golf Club where the Mokihana Golf Course and Kiele Golf Course are part of the 800-acre oceanfront Kauai Marriott Resort and Beach Club.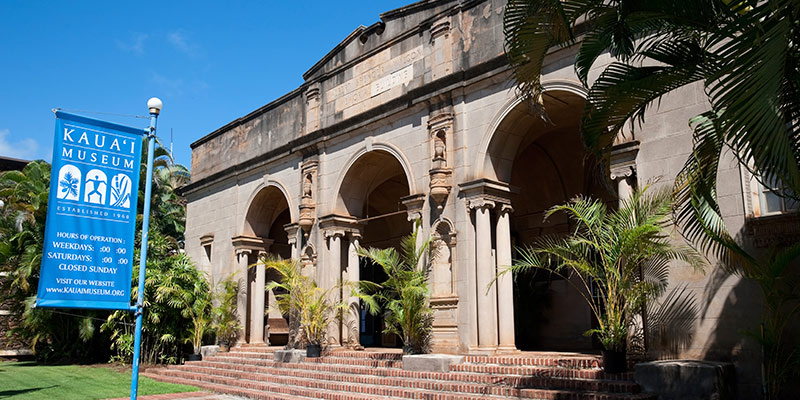 The Kauai Museum in downtown Lihue displays the rich culture and history of the Garden Island from ancient times to the present day. Also in Lihue is the Grove Farm Homestead Museum with restored structures dating to 1864 and displays highlighting Kauai's sugarcane plantation history.
Explore Booking Specials on Kauai
One of Lihue's nicest beaches is Kalapaki Beach adjacent to Nawiliwili Harbor and fronting the Kauai Marriott Resort. This popular white-sand beach has volleyball courts, watersports equipment rentals, and a well-manicured grass area extending the length of the beach providing plenty of places to relax and enjoy the Kauai day.
Also in Lihue is Ninini Beach where a 1933 lighthouse still stands on Ninini Point overlooking Nawiliwili Bay. Originally built in 1906, the lighthouse was automated in 1953 and still operates as a navigational aid to mariners.
One of Lihue's most historic buildings is the 16,000 square-foot Tudor mansion of Kilohana Estate. Today you can tour the working farm on this grand estate which was once the center of a 27,000 acre sugarcane plantation.
The Kauai Plantation Railway offers train rides in full-size replicas of historic sugarcane trains. Afterwards stop by for a tasting at Koloa Rum's Tasting Room and Company Store.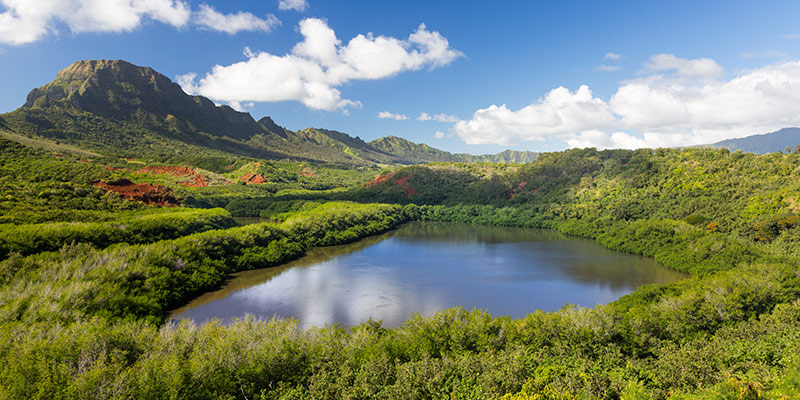 Other historic Lihue sites include the nearly 1000-year old Menehune Fishpond said to have been built by an ancient and very industrious race of "Menehune" people who completed the project all in one night.
Every Friday there is a Farmers Market at 3 pm in Lihue at the Vidinha Stadium Parking Lot off Hoolako Rd. Every Monday there is a Farmers Market at 3 pm in Lihue at the Kukui Grove Shopping Center parking lot behind Kmart.