A drive from Kauai's western shore up the mountain ridge along the 3,600-foot-deep Waimea Canyon offers several scenic lookouts. At the end of the road is the Kalalau Lookout with breathtaking views of the Na Pali Coast's steep seacliffs, deep valleys and towering mountain peaks.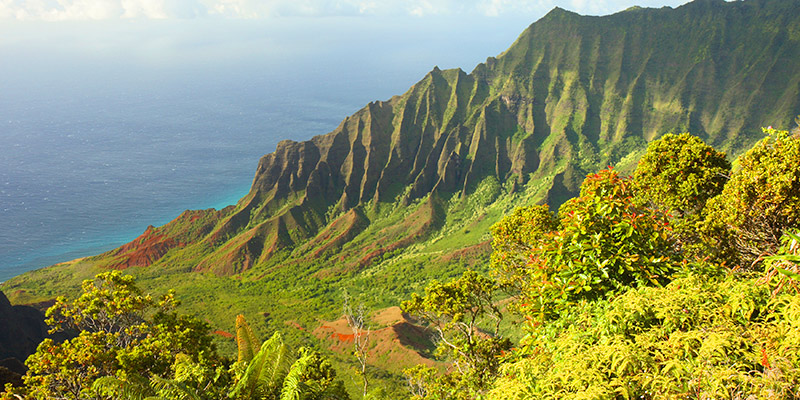 The Kokee State Park rim road along the ten mile long red-rocked Waimea Canyon offers stunning views. The road brings visitors to a wilderness park with trails to canyon waterfalls as well as hikes along the coastal ridge. At the top, take in views of the Na Pali Coast and also visit the Natural History Museum near the picnic fields and campgrounds.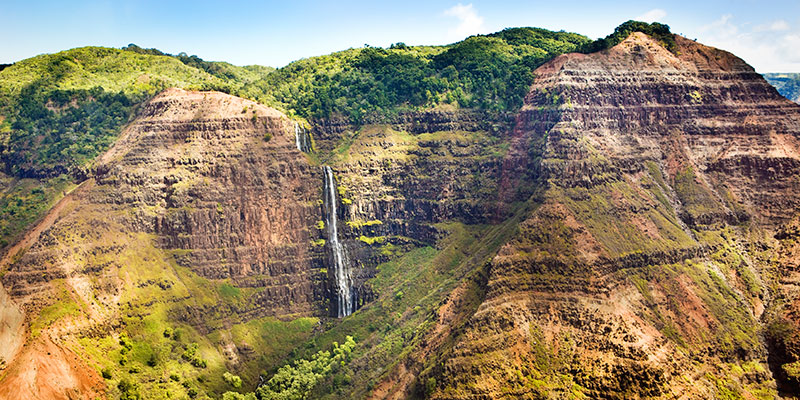 The 45 miles of hiking trails include canyon hikes, treks along Na Pali Coast cliffs, and high mountain rainforests that are home to rare native birds. Choose from trails along famed Na Pali Coast bluffs (Awaawapuhi Trail), through rainforest bogs (Alakai Swamp Trail) or down into Waimea Canyon (Waipoo Falls Trail) to a ginger-surrounded pool.