Maui Snorkeling
Explore Maui's underwater world filled with colorful fish and thriving coral reefs. Maui has numerous excellent snorkeling locations with crystal clear and protected waters that allow you to enjoy the array of sea life in a pristine environment.
Popular Maui snorkeling sites include the Ahihi Keanau Reserve (great for beginners), beautiful Honolua Bay, the Kamaole beaches in Kihei, La Perouse Bay, Ulua Beach and many more. Maui is also the starting point for snorkeling adventures in the waters of Lanai and Molokai.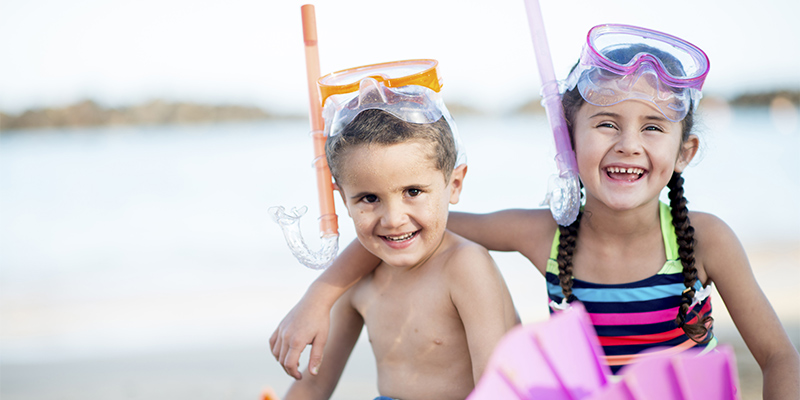 Just offshore of Maui is one of the world's best snorkeling sites at Molokini Crater which is home to thousands of fish as well as spotted eagle rays, manta rays, whale sharks, monks seals and more.
Guided Maui snorkeling tours are recommended for beginners as well as for those who are not advanced swimmers or are unfamiliar with ocean currents. Guided tours visit locations with the best conditions on the day of your adventure, and snorkeling tours can be combined with other guided Maui activities.
Snorkeling in Maui waters provides an exciting glimpse into Hawaii's underwater world full of surprises and adventure.
Maui Scuba Diving
Scuba diving on Maui provides many prime dive sites including both shore dives and boat dives that explore the island's colorful underwater world. Just offshore of Maui is the famous Molokini Crater which is considered to be one of the world's best scuba diving sites.
Maui dive excursions also head to six popular dives sites on Lanai's south coast and to dive sites on Molokai including Mokuho'oniki Rock. Explore an undersea world full of surprises including coral caverns and lava formations, and an unbelievable array of marine life.
Favorite Maui dive sites include Honolua Bay, Olowalu and Five Caves on the western shore. Near Lahaina is the famed Carthaginian shipwreck. A short boat ride takes you to the half-sunken volcanic crater of Molokini to see amazing fish and marine life including black coral, eagle and manta rays, whale sharks, monk seals and more.
Turtle Reef is another great Maui scuba diving area with extensive coral gardens from the southern tip of the island to the upper west side. These waters are also home to many Hawaiian green sea turtles.
Dive shops on Maui provide scuba diving lessons and certification as well as scuba diving gear rentals, and Maui scuba diving trips are offered for beginners as well as more advanced divers. Enjoy a scuba diving adventure in the exciting underwater world of Maui including Molokini, Lanai and Molokai.
For more information contact your personal concierge Rachel by email or phone: 
Email: concierge@hawaiilife.com 
Phone: (855) 434.4716