Kahului on Maui's north central coast is the island's largest city. Home to about 20,000 people, Kahului is the place Maui residents go for serious shopping at large department stores and malls including the Queen Kaahumanu Shopping Center (Maui's largest mall) and the Kahului Shopping Center as well as a Walmart, Home Depot and many others.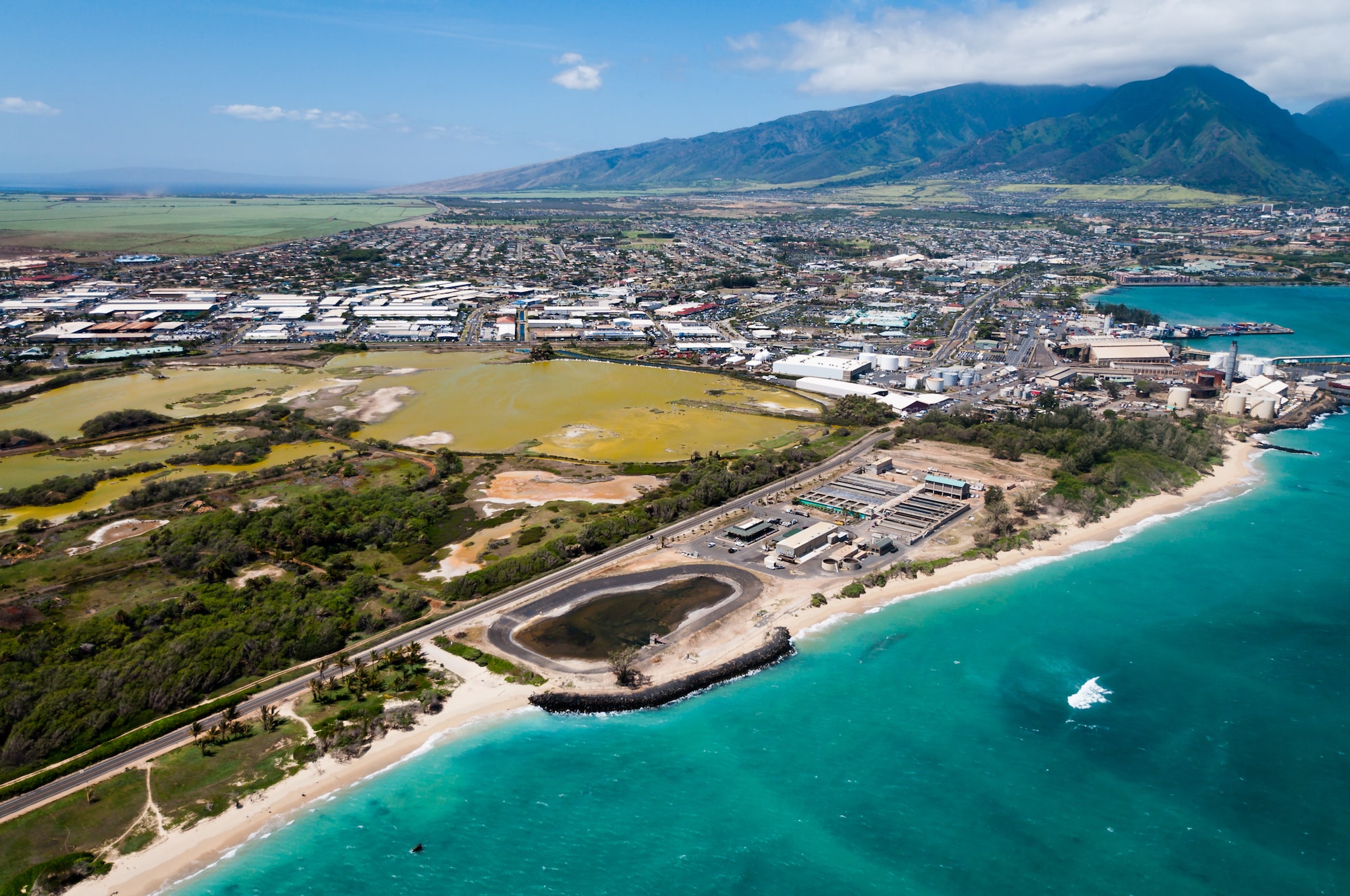 Kahului Airport is the island's main airport making Kahului the origin point of most of Maui's visitors. Kahului Harbor is Maui's main port and is the island's only deep-draft harbor which accommodates large ships including ocean barges and cruise ships. Cargo ships often arrive here as well as weekly cruise ship visits.
Kahului's vibrant commercial area features hundreds of shops and restaurants as well as numerous visitor attractions including the Maui Arts Cultural Center and the Alexander & Baldwin Sugar Museum.
Other attractions in the Kahului area include the Kanaha Pond Wildlife Sanctuary and Kanaha Beach Park. About 39 miles (61 km) from Kahului is Haleakala National Park.
History of Kahului
In the 1850s, Henry Baldwin and Samuel Alexander purchased a large chunk of land between Makawao and Paia from the Kingdom of Hawaii. The land where Kahului is now located was cultivated into a sugar plantation.
Kahului began growing rapidly in 1876 after an irrigation ditch was built to bring water 17 miles (27 km) from Haleakala to grow sugarcane. Eventually many homes were built and businesses became established turning Kahului into Maui's major commercial center.