Keanae is a coastal enclave set on a lava flow that juts out on Maui's northeast coast. An old Hawaiian village, Keanae is still steeped in ancient traditions. Residents continue to throw their fishing nets along the rocky coastline, gather opihi (limpets) from tidepools and tend to taro patches which they harvest and pound the taro into poi.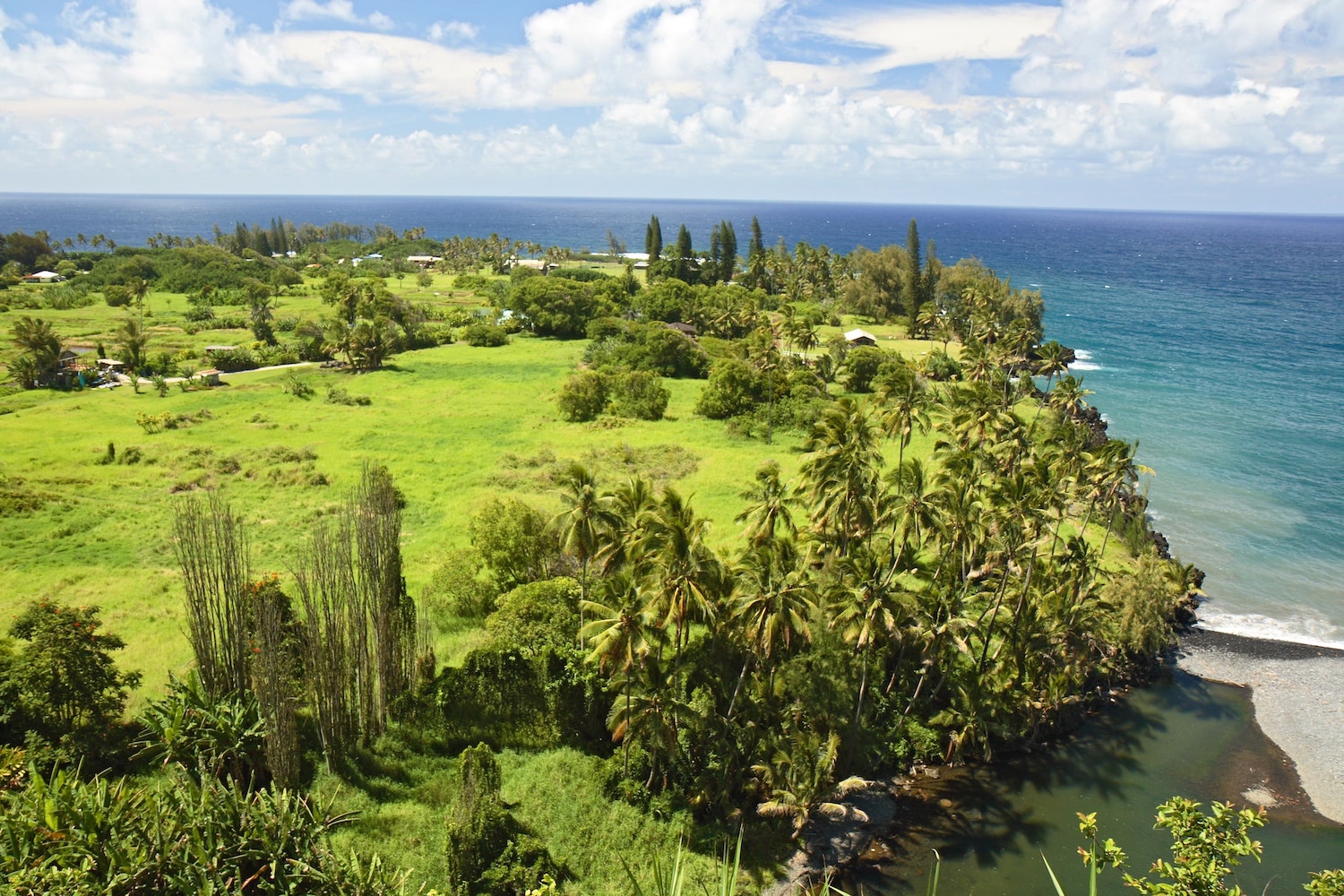 Between Mile Markers 16 and 17 along the winding and scenic Road to Hana is the YMCA Camp Keanae and one-fourth mile farther is the Keanae Arboretum which includes both native and introduced plant species including those used for food and medicine. The Keanae Overlook near Mile Marker 17 provides scenic views of Keanae's taro patches and the ocean beyond.
The turnoff from the Hana Highway to the Keanae Peninsula is located just beyond the Keanae Arboretum. At a turn in the road you will see small fishing beach and then about one-fourth mile farther is the Keanae Congregational Church built in 1860 using coral and lava rocks. Next to the church is a beach park amidst the black lava rock with plenty of trees providing shady areas for relaxing.
If you follow the road to the end and park you can enjoy a five-minute walk along the coast to a lovely picnic spot. The hike leads you over the lava rock where you will see fishing pole holders
mounted near the sea to hold the fishing poles of the locals who catch ulua and other fish from this spot.
The short walk brings you to a rocky, black beach near the Pinaau Stream where you can relax and take in the views and while enjoying a refreshing swim in the cool stream water. Keanae means "The mullet," referring to one of the many fish that has long provided sustenance to the people here.