Lahaina Harbor is located on Maui's western shore in Lahaina in front of the historic Pioneer Inn. The harbor is home to a wide variety of vessels including luxury yachts, catamarans, motorboats and sailboats. Lahaina Harbor is also the departure point for ferries providing transport to the nearby islands of Molokai and Lanai.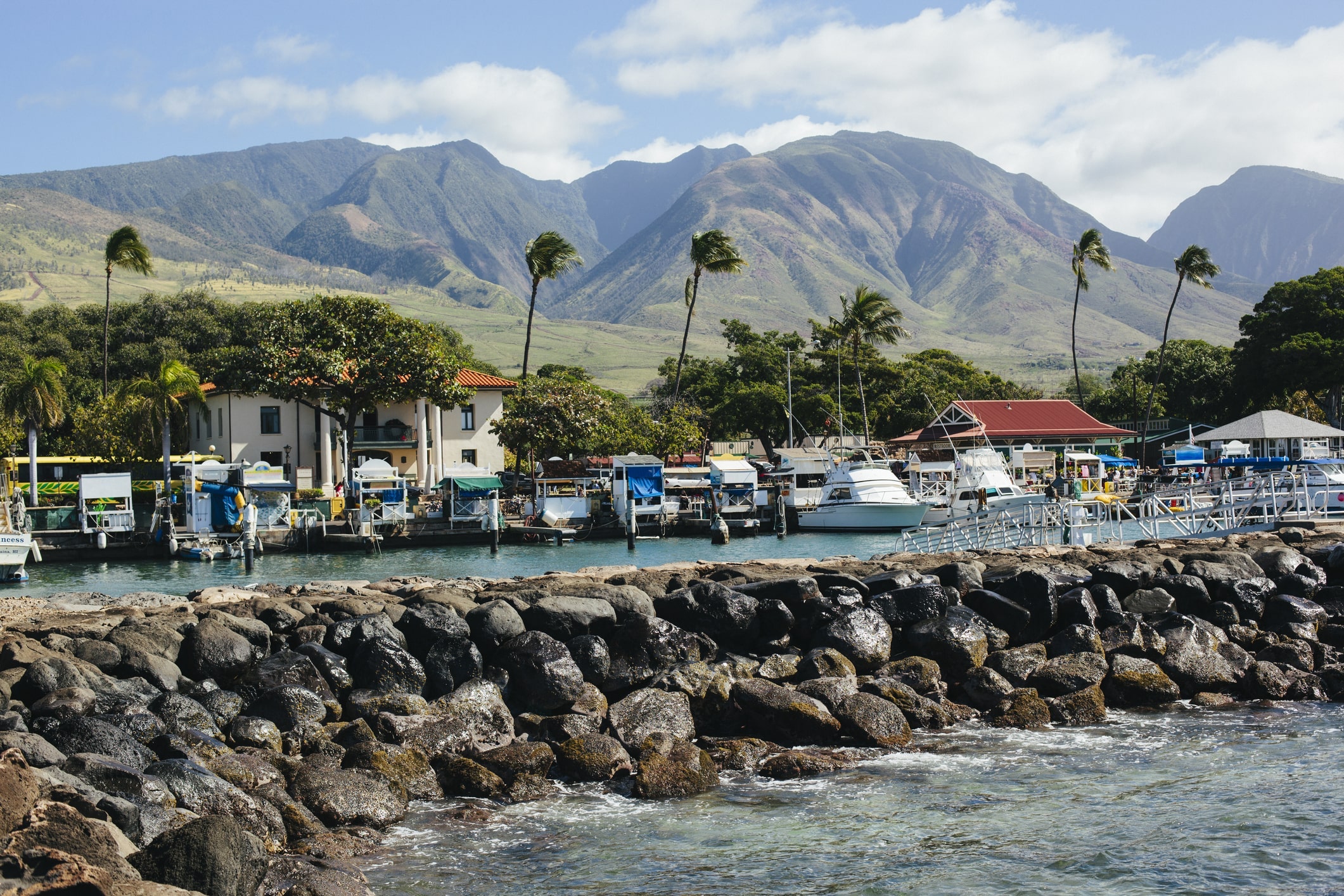 From Lahaina Harbor you can enjoy a humpback whale watching tour, a snorkeling or diving excursion, or a sunset shoreline cruise. Charter fishing trips leave from Lahaina Harbor in search of prize big game fish such as marlin and the delicacies of mahi, ono and ahi (yellowfin tuna). Also departing from the harbor are glass-bottom boat tours and parasailing adventures.
Lahaina Harbor has a rich history from ancient times and through the whaling and sugarcane eras. In the late 1700s the harbor served as a landing spot for the large koa canoes of King Kamehameha's army. Later Chinese trading ships plied these waters, and during the mid-1800s Lahaina Harbor was a major whaling port. When the ships arrived the town was alive with rowdy sailors who sometimes ended up in the Lahaina Prison.
During World War II Lahaina Harbor hosted Navy seamen and U.S. frigates. Today Lahaina Harbor remains a popular visitor destination in the heart of Lahaina town.
Hawaii's first lighthouse was the Old Lahaina Lighthouse commissioned at Lahaina Harbor in 1840 by King Kamehameha II. The historic lighthouse is located in an area of the waterfront known as Keawaiki ("small passage"), referring to the gap in the coral reef where ships could enter the protected harbor.