Not counting the beaches, Lahaina is the most visited spot on Maui. Although the days of rowdy sailors roaming the streets are long gone, Lahaina hasn't lost any of its zest for life. As the only town on Maui with a competent menu of nightlife options, Lahaina is where you can find the action.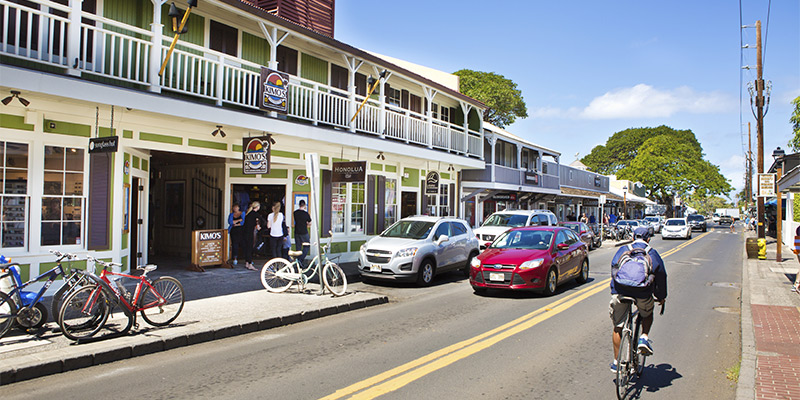 Lahaina is nestled between the calm waters of the Auau Channel facing the island of Lanai and the verdant peaks and valleys of the West Maui Mountain Range.The town is perched on the western edge of Maui and is known as the gateway to the pristine beach resorts of Kapalua and Kaanapali which are located just to the north. Lahaina Town hosts some two million visitors a year. A little more than 9,118 people reside within the town's 5.8 square miles.
Search Lahaina Vacation Rentals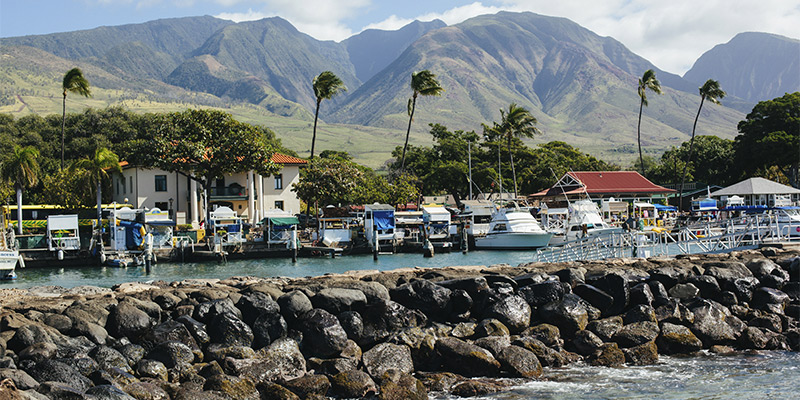 Hawaiian Capital
The first Polynesian settlers arrived at Lahaina more than a thousand years ago, no doubt attracted by the area's abundant freshwater streams, lush valleys, pleasing climate and bountiful sea. In 1710, Kamehameha I made Lahaina his seat of government. From 1820 to 1845 Lahaina served as the capital of the Hawaiian Kingdom under King Kamehameha III (the son of King Kamehameha I). His palace was located near the center of town on Mokuula, a one-acre island in a fishpond.
Whaling Town
During much of the 19th century, Lahaina served as a bustling whaling port. During the peak years of the mid-1800s, more than 400 ships a year dropped anchor in Lahaina for supplies and recreation. The sailors' bawdy behavior often put them at odds with the missionaries who lived and worked in Lahaina. This dramatic clash of wills came to a head in 1927, when the island's governor arrested the captain of the John Palmer for allowing women to board his ship. The crew retaliated with a round of cannonballs shot at the home of William Richards, Lahaina's first Protestant missionary.
Tourism
After the whaling industry died out, Lahaina turned to growing sugar as its primary industry. In the 1970s, the town enjoyed another resurgence, this time as a lively tourist destination.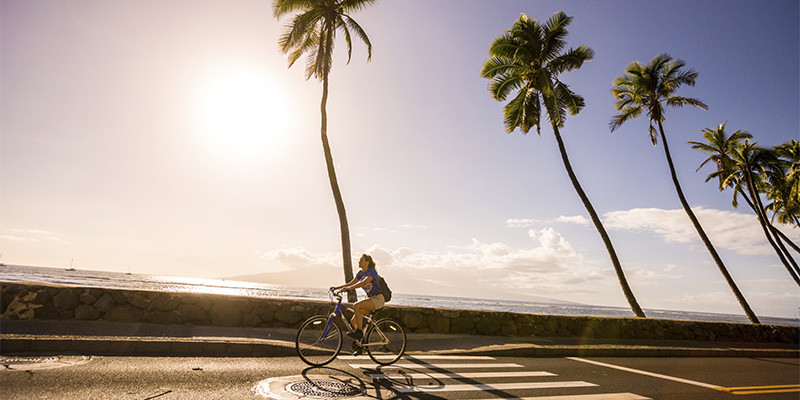 Today Lahaina still retains a great deal of its historic past, though Lahaina's ports are now filled with pleasure craft as well as whale watching and fishing boats that allow tourists to enjoy the ocean as much as the land. Lahaina's Front Street is the center of activity, and part of the downtown area has been declared a National Historic Landmark due to its rich history.