Ideally located on the eastern end of Ala Moana Beach Park, Magic Island is officially named Aina Moana, or "land from the sea."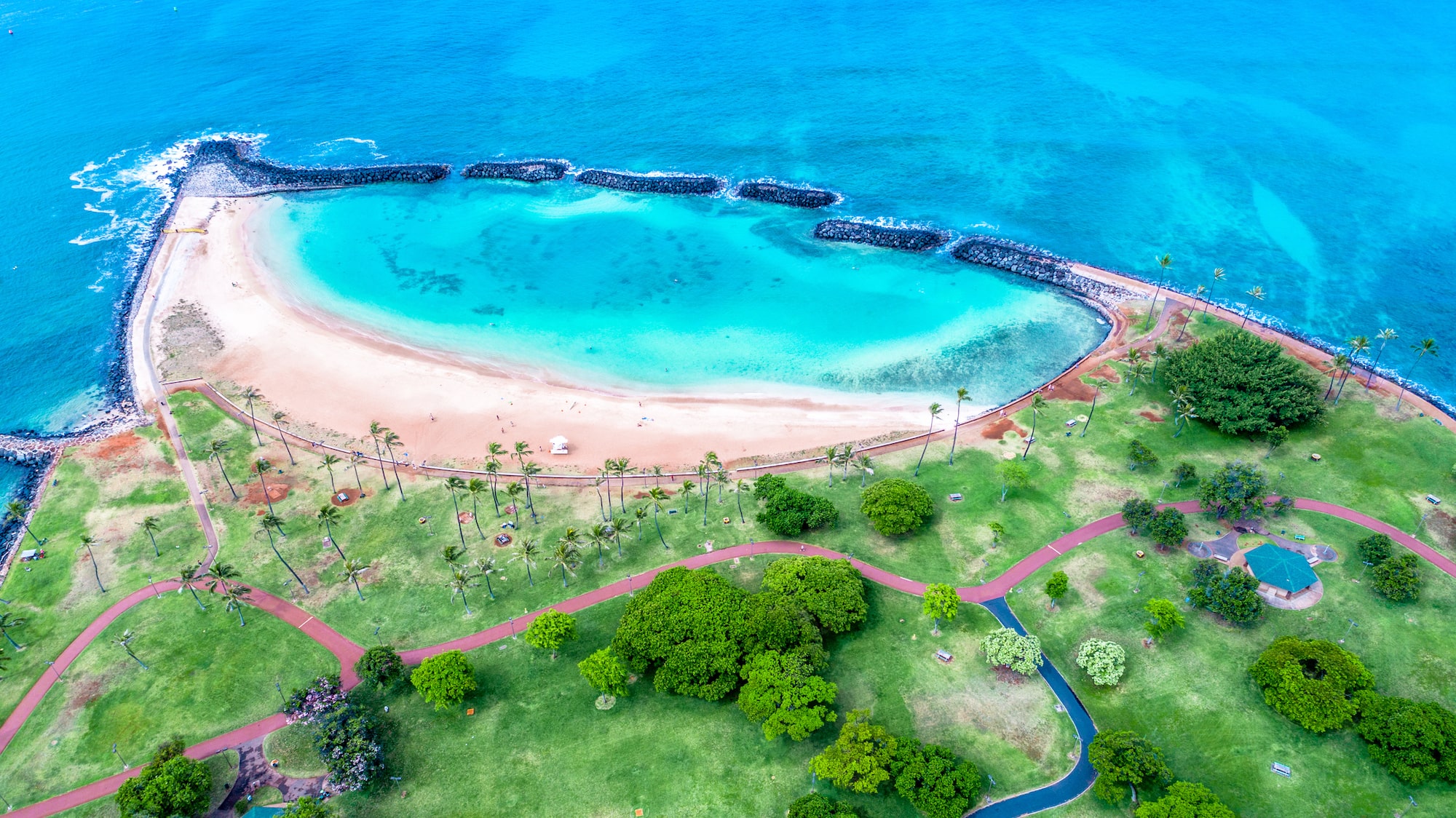 The man-made island includes a 30-acre park on a peninsula of land. The park sits between Honolulu and Waikiki, and enjoys great views of both. One one side of Magic Island is Ala Moana Beach Park and on the other side is the Ala Wai Yacht Harbor.
Magic Island is lined with white-sand beaches with a protected swimming lagoon. There is also a rocky breakwater, a biking trail, and picnic tables on the grassy area. In addition to being a great place to relax on weekends, the site is used for weddings and other celebrations as well as local festivals.
Magic Island had its origins in 1964 when it was built on the area's reclaimed shallow reef with the intention of creating a resort hotel complex which would include two additional islands. The project never came to fruition and instead the island became a public park which was officially named Aina Moana in 1972, although most people still call it Magic Island.