Located about 11 miles (18 km) from downtown Honolulu, Pearl City is best known as the site of Pearl Harbor which was the site of the December 7, 1941 Japanese attack that entered the United States into World War II.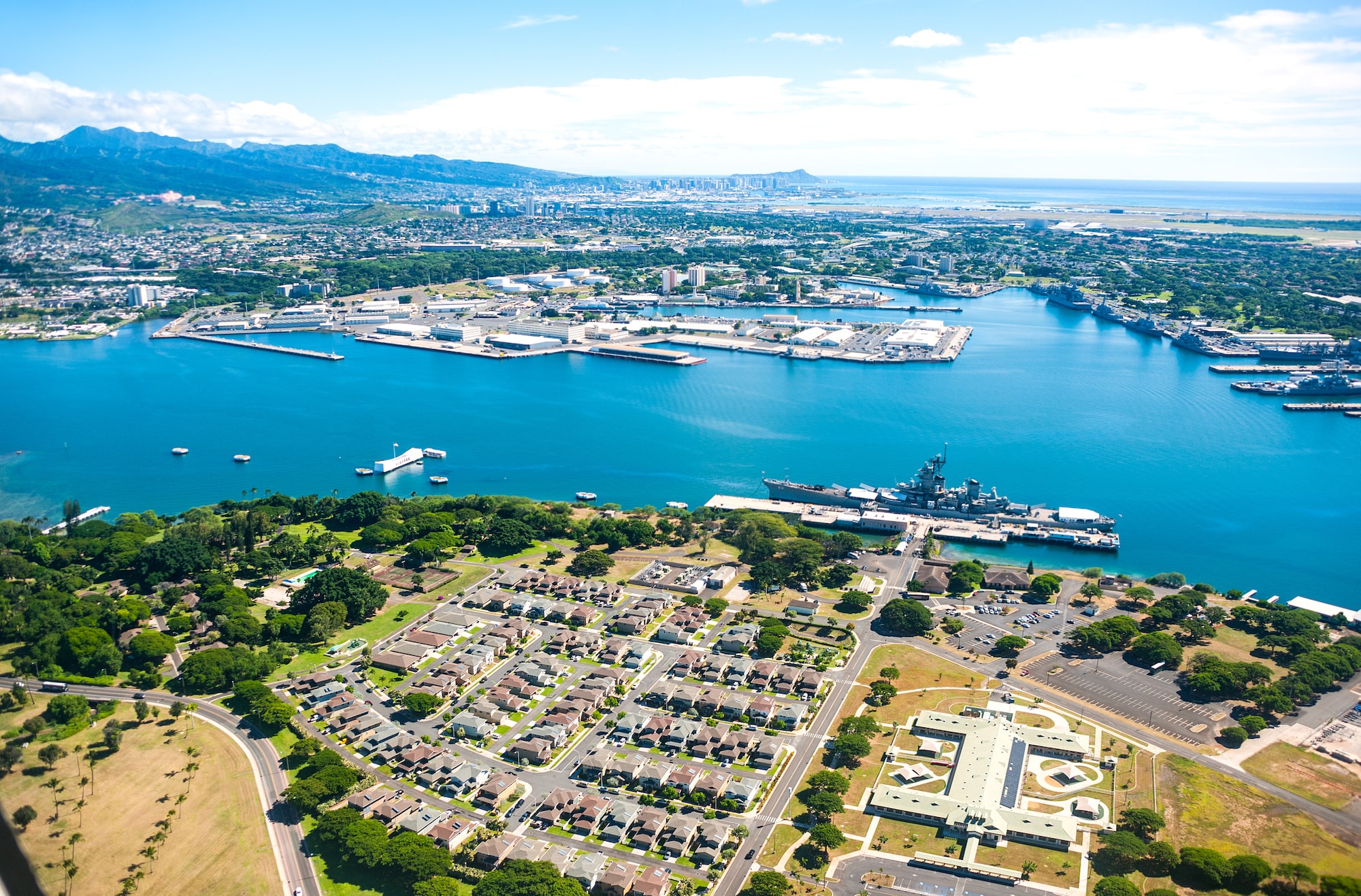 Pearl City encompasses about six square miles along the northern shoreline of Pearl Harbor and is home to about 31,000 people. The town includes a post office as well as a Honolulu Police Department substation. There are also several elementary schools and one intermediate school, while Pearl City High School is located in nearby Waimalu.
In 2007 Pearl City rose to fame in the sports world when the Pearl City Little League team won the Junior League World Series by first winning the U.S. championship and then beating the International champions from the Philippines.
Just to the west of Pearl City is the town of Waipahu and just to the east is the town of Aiea.