6 Apr 2018
Rounding out TripAdvisor's Top 25 United States Destinations in No. 10 is none other than Hawai'i Island. Covering 4,028 square miles, Hawai'i Island (the "Big Island") is the youngest and the largest of the Hawaiian Islands — twice the size of all the other major islands combined. And with two of the five volcanoes that created the island are still active, the Big Island continues to grow.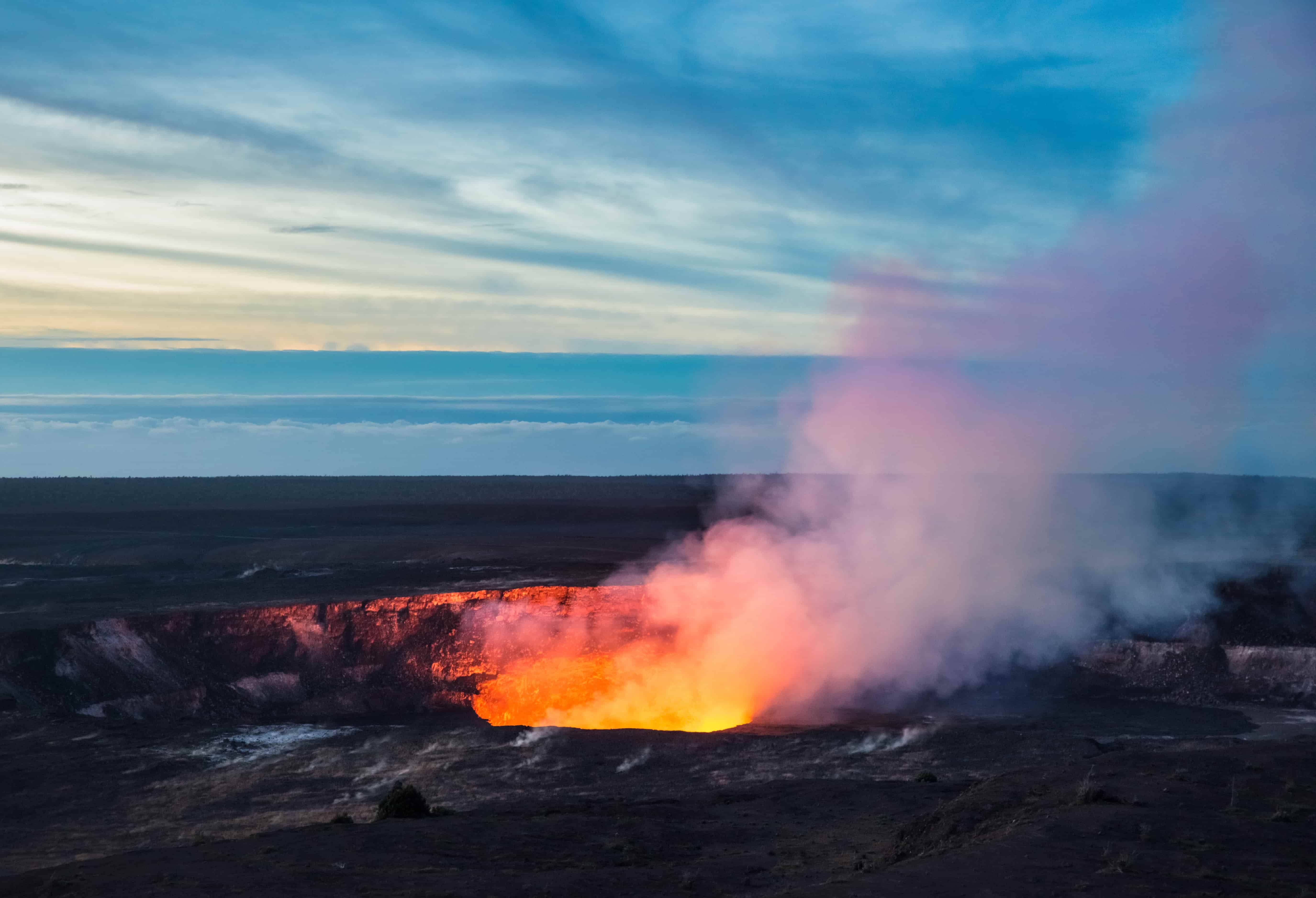 Kilauea Caldera is the longest continuously erupting volcano in the world, its present eruptive phase dating back to 1983. Mauna Loa, meanwhile, last erupted in March of 1984, sending lava to within a few miles of the town of Hilo on the east side of Hawai'i'. Of the remaining three volcanoes on the island, Mauna Kea and Kohala are extinct, while Hualalai is considered to be dormant, having last erupted in 1801.
Climate Zones
Believe it or not, the Big Island is a place of extreme climates. It's not what a mid-western couple planning their once in-a-lifetime, mid-winter dream vacation wants to hear — but it is a fact. Hawai'i Island contains perhaps the world's greatest concentration of climate types in its 4,028 square miles. You'll find dry, coastal deserts, hot and humid tropical rainforests, snow-capped mountains, and more. Let's explore the climate zones in depth.
Hawai'i Island boasts the two tallest mountains on earth. When measured from their base on the ocean floor, both Mauna Kea and Mauna Loa rise over 13,000 feet high. The summits have a Polar Tundra climate, where soil is permanently frozen and the area receives an average of 15" or less of rain annually.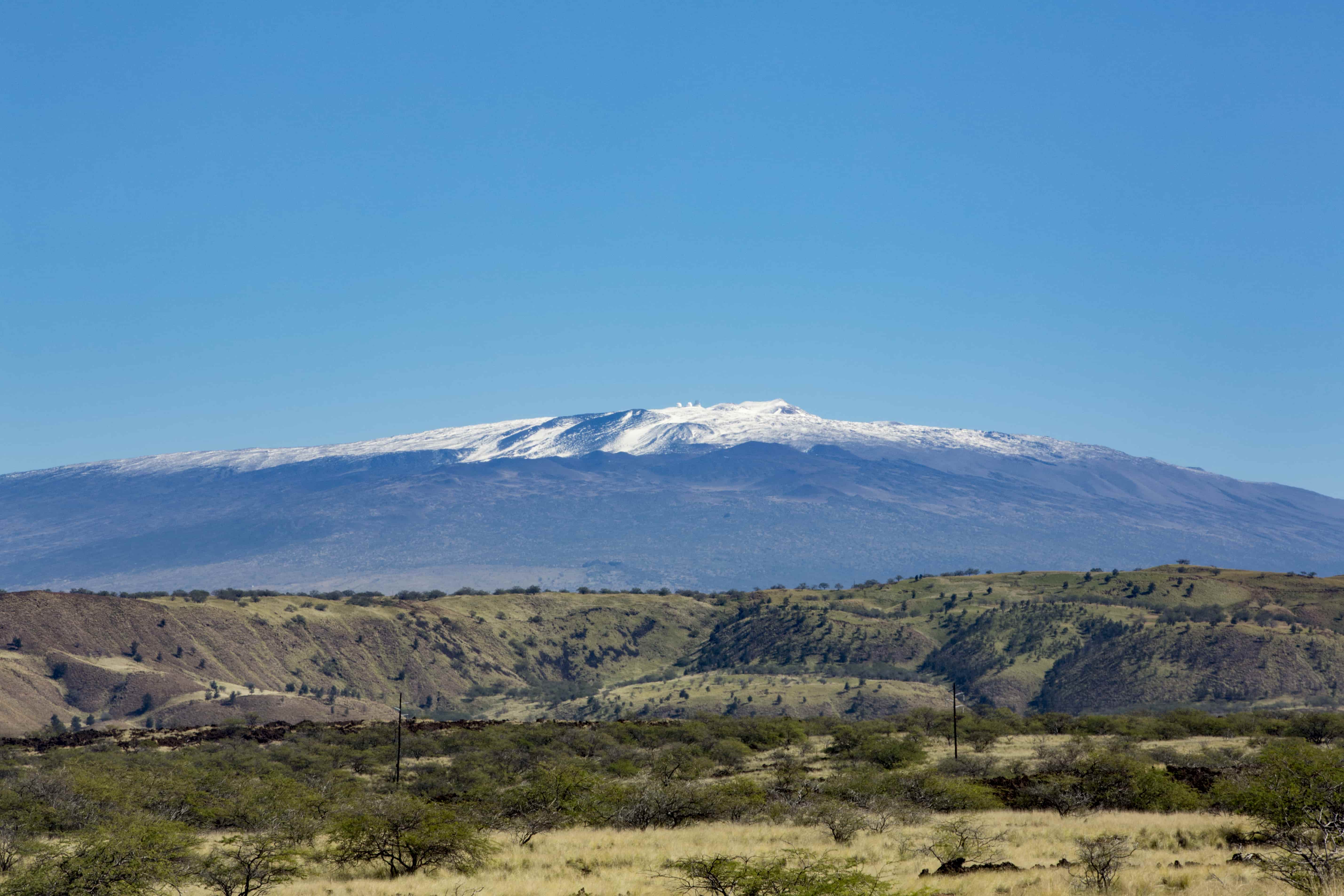 Below the summit is the Summer-Dry Cool zone, and below that is the Summer Dry-Warm climate. The Summer Dry-Warm zone dominates the volcanic saddles between Kohala and Mauna Kea, as well as the Waimea Plains; here ,the weather is characterized by summer dryness. The next climate down in elevation makes up the largest climate zone on the island — the Continuously Wet Warm Temperate climate. Below this temperate zone lies the Wet Tropical climate, which stretches along the entire windward coast from sea level up to 2000 to 3000 feet in elevation lays the Continuously Wet sub-zone.
On an island in the tropics with 10 different climate zones, from Arid to Wet Tropical to Cool Temperate to Polar Tundra, Hawaiʻi Island is an island of all seasons!
National Parks
There are four national parks on Hawaiʻi Island, and each of them is worth the visit. The national parks were established to preserve the island's natural history and wonders.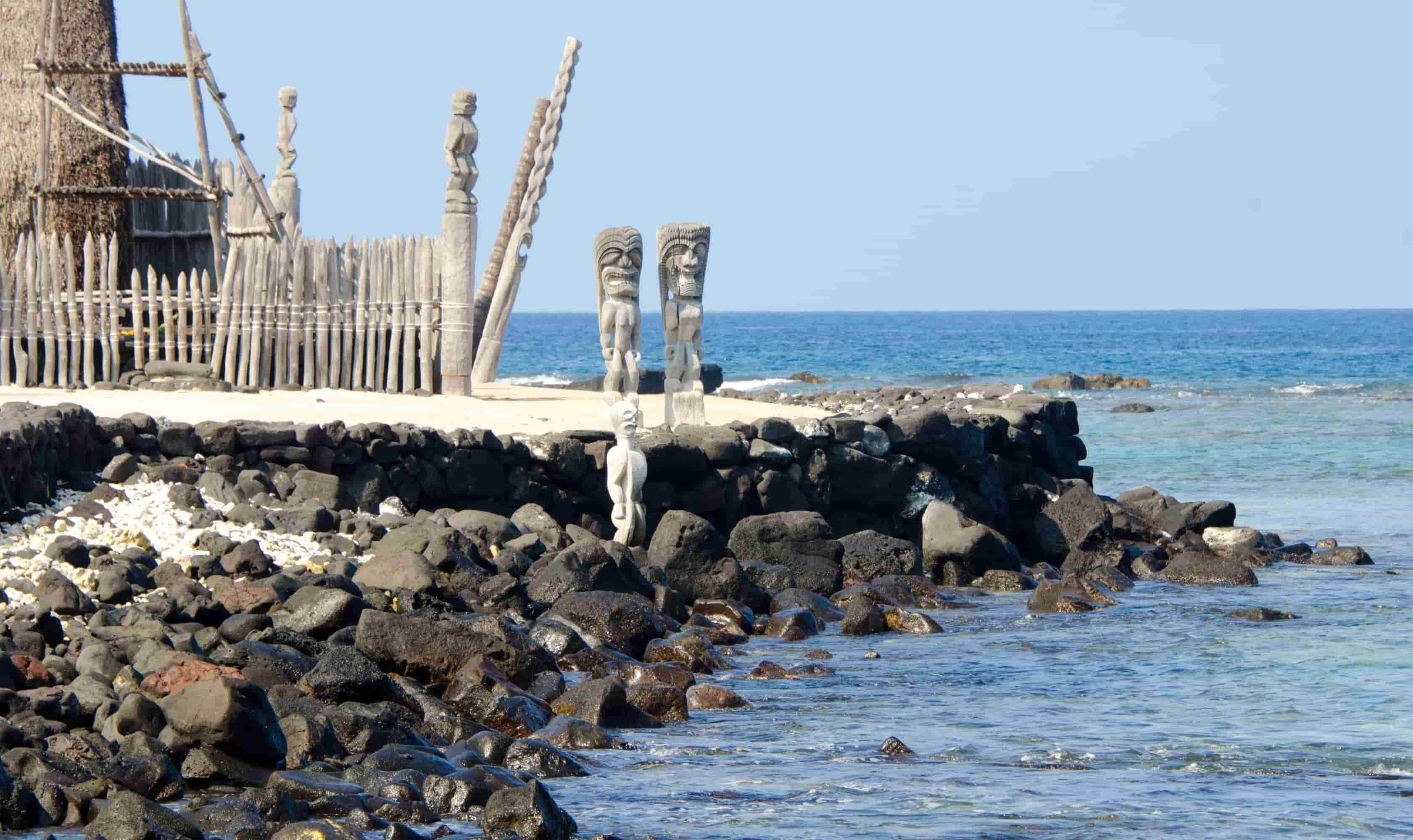 Each of the four Big Island national parks are excellent sites to explore and to learn about the natural treasures of Hawaiʻi Island.
Big Island Beaches
Beaches on Hawai'i Island are unlike beaches anywhere. Hawai'i Island is geographically very young, and therefore you won't find the miles and miles of pristine white powder-sand beaches that are on other (older) Hawaiian Islands. Instead, Hawaiʻi Island beaches are made out of black sand, crystal green sand, gray and white sand, and even out of newly formed lava rocks!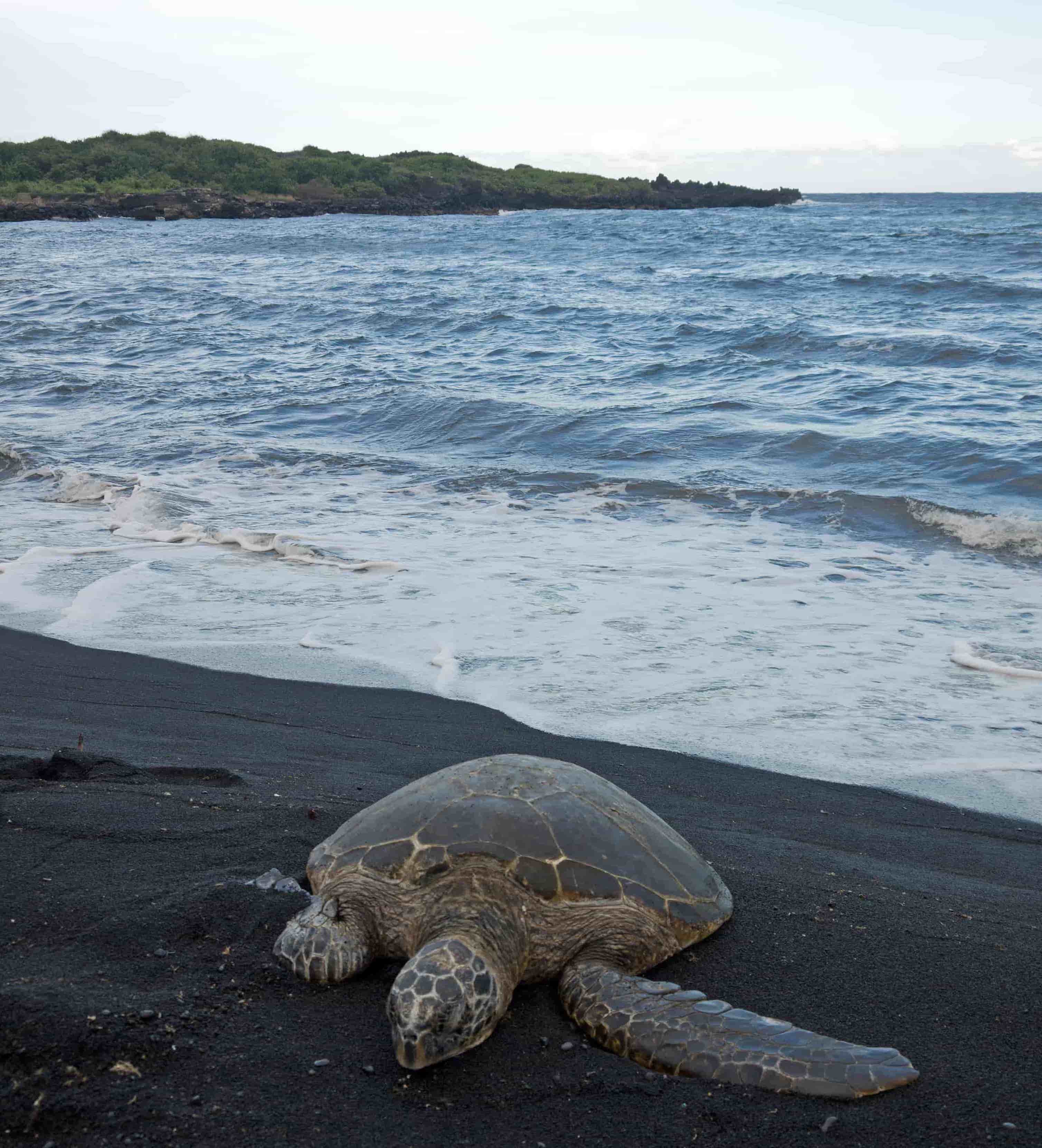 Punaluʻu Black Sand Beach: Nestled between Pāhala and Nāʻālehu and about a two-hour drive south of Hilo. A Wahi Pana (or "Special Place"), Punaluʻu Beach is famous for its natural black sand and its access to swimming, hiking and honu (turtle) viewing.
Samuel M. Spencer Beach Park: Located right next door to Pu'ukoholā Heiau National Historic Park, Spencer Beach Park is a year-round favorite for locals and visitors alike. Known for its calm and serene waters, this park is a great place for families with young children.

Hāpuna State Beach Park: Hāpuna Beach is one of the best beaches on Hawaiʻi Island for swimming and "boogie-boarding." With close to a half mile of white sand, Hāpuna is a year-round favorite with locals and visators.

Papakōlea (Green Sand Beach): Located in South Point of the Kāʻu District, Papakōleaʻs distintive green sand or "olivine" dusted bay is recognized world wide.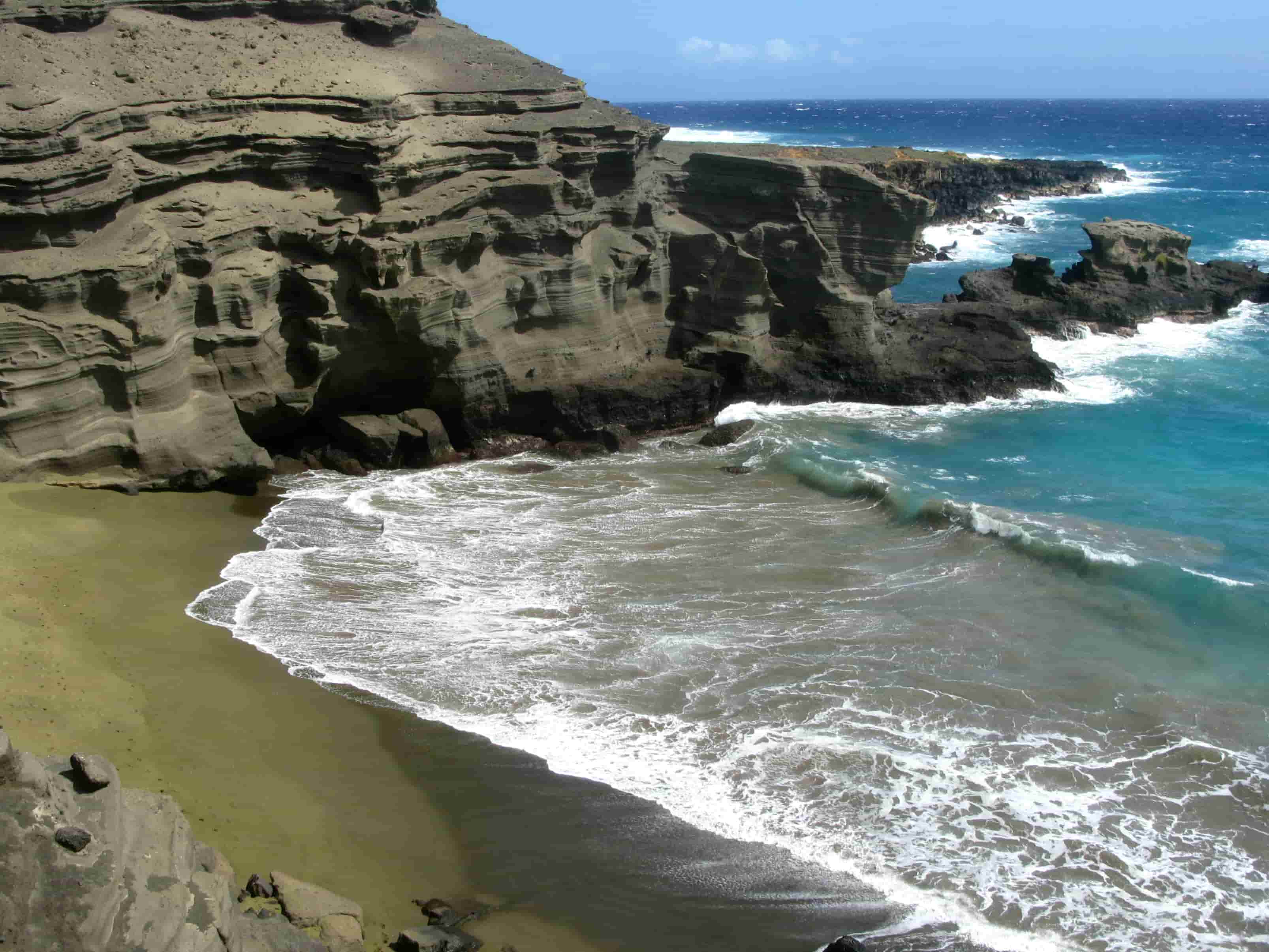 Being familiar with the numerous activites possible on Hawaiʻi Island is key to chosing the activity that is right for you and your family.  Hawaiʻi Island features so many possible activities that it can be overwhelming when planning a vacation. We recommend sticking with a few of your top activities and to make sure they count!