5 Feb 2018
If you look and listen closely, you might hear the songs of an ʻelepaio, ʻapapane, ʻa,akihi, or ʻiʻiwi. It is for this reason that many began to refer to this precious resource as "bird park." Today this kīpuka is honored with it original Hawaiian name, Kīpukapuaulu. Kīpukapuala offers all who enter a journey through a lush Hawaiian Forest oasis. Considered by many to be a place of pure beauty and tranquility, untouched by the outside world, one canʻt help but notice the lush forest in front and above you. Located within Hawaiʻi Volcanoes National Park, as you prepare to enter into this rich kīpuka, where the deepest underlying lava flow is at least 8,600 years old and more than 10 feet of nutrient and moisture rich soil deposited by Kīlaueaʻs many explosive eruptions.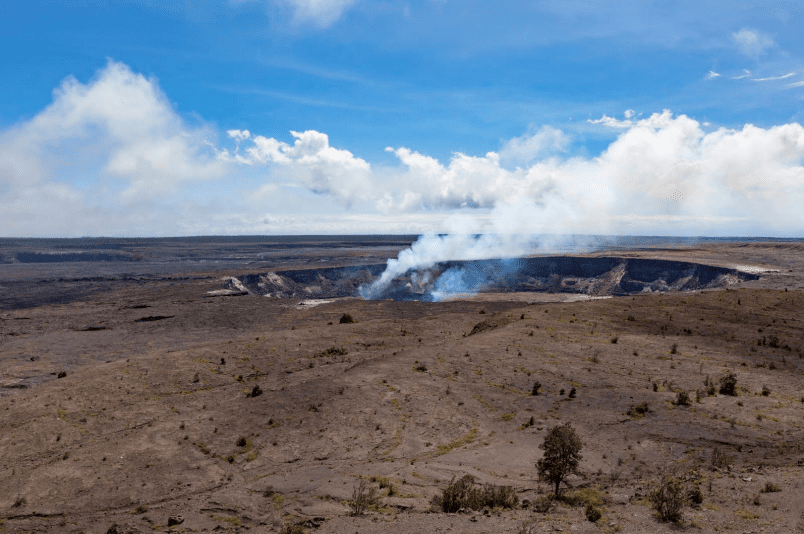 A diverse and special biological area, Kīpukapuala offers more native tree species per acre than any other forest in Hawaiʻi Volcanoes National Park. Teeming with life, the essence of this treasured habitat is captured by its name; kīpuka (island of ancient vegetation surrounding by a sea of lava flows), pua (flower), and ulu (growing).
Getting to Kīpukapuaulu
Perfect for all ages and fitness levels, Kīpukapuaulu is rated as an easy, 1.2-mile roundtrip trail. Guides will have you start hiking clockwise (to your left). The trail is fairly level, with a few brief inclines and declines.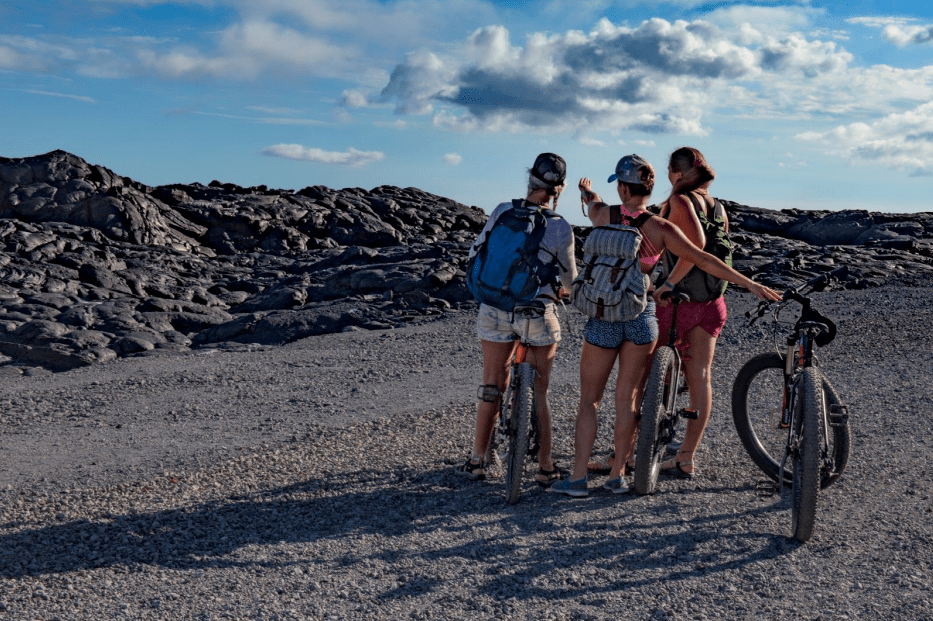 From Hilo, take Hwy 11 (Hawaiʻi Belt Rd), continue approximately 30 miles towards the Volcanoes National Park, turn right onto Mauna Loa Road travel up a winding two lane road for another 1.5 miles to the well marked and maintained parking lot. Here you will also find a picnic area and comfort stations as well.
A Journey Through Kīpukapuaulu
Most come to Kīpukapuala to enjoy its serenity, beauty and to learn about its biological and cultural richness. As you walk through the trail, it begins to reveal a story of struggle and survival of some of Hawaiʻi's rarest plants.
Pua Kanakaʻole Kanahele once said: "Kīpukapuaulu is a system of survival but, more importantly, it is a Wao Akua, a residence of goldy existences." Blanketed by the sacred realm of the gods or Wao Akua, the Wao Akua region is revered for its ancient trees and wealthy seed sources and, where the akua (god) and ʻaumakua (guardian ancestors) reside, life flourishes. The Hawaiians believe that this life will, in turn, permeate much of the surrounding lands. Kīpukapuaulu embodies the wellspring of life supported by the akua and ʻaumakua.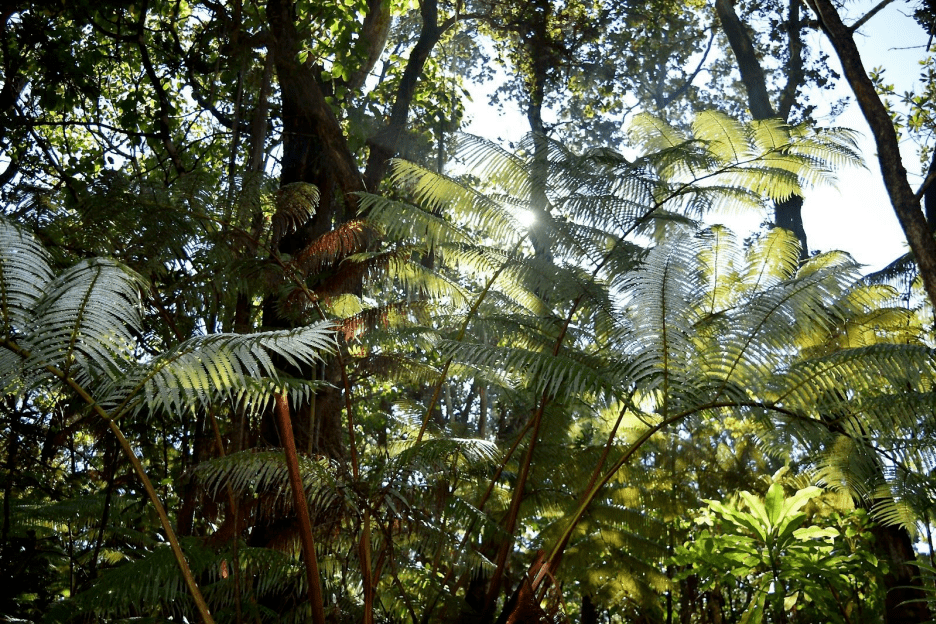 Much of Kīpukapuaulu has been spared from the eruptions of Mauna Loa and Kīlauea, allowing for the native plants, birds and insects to flourish. In the late 1700s, the precious resource was nearly lost, when cattle and feral goats were set loose in Hawaiʻi. Lacking the defenses to repel grazers, many native Hawaiian plants were consumed like ice cream. In Kīpukapuaulu, and much of the surrounding forest, cattle and goats ate everything within their reach. Only tall trees and alien pasture grasses survived their grazing. Cattle was then removed in 1928, to protect the kīpuka and what was left of its native plants, with goats and pigs later fenced out in 1968. Since then, Kīpukapuaulu has regained its future as a thriving, self sustaining, species-rich forest.
Found in the kīpuka, is the endemic ʻŌhiʻa lehua an abundant and important tree in Hawaiʻi's forests. The indigenous mānele, or soapberry, koa , māmaki and the very rare hau kuahiwi may also be found.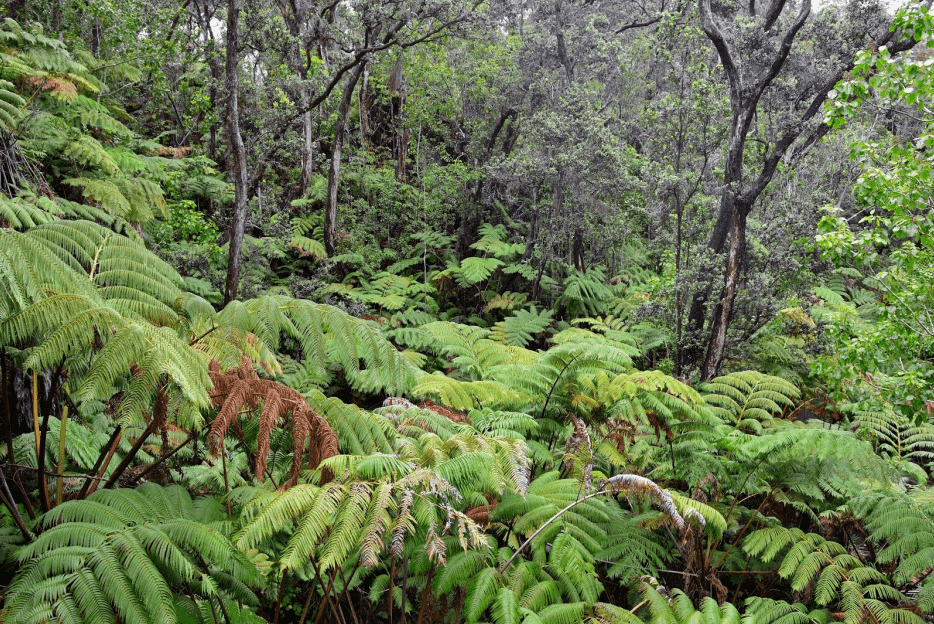 Kīpukapuaulu is also home to native insects and spiders, in fact it has one of the highest diversity of native species in the park. The Kamehameha butterflies are now more commonplace, now that their host plant, the māmaki has replaced the weeds once found in many areas of the forest.
With the recovery of the native trees, the native ferns and herbs are also recovering. This has not only increased the diversity of native plants, but has also restore plants of cultural significance, like the endemic ʻalaʻalawainui (peperomia), indigenous palapalai fern, and common kupukupuku sword fern. ʻAlaʻalawainui is widely used for its medicinal value. While palapalai and kupukupu are still commonly used to create lei for hula. This now thriving and culturally significant plants are the most common species found in the returning understory of Kīpukapuaulu.
Kuʻu ʻāina Waokele Pūlama
From the time of ancient native Hawaiian practitioners, who believed this treasured island of forest to be the home of their akua and ʻaumakua, to a century of botanists, Kīpukapuaulu has captivated its visitors with beauty, wonder and tranquility.
Quick Note: It is illegal to pick, collect, or remove plant and or plant parts from Kīpukapuaulu, a sacred Wao Akua and Special Ecological Area. Violators will be prosecuted under federal law.