14 Sep 2015
Living here on the Big Island of Hawaii, we get to enjoy both the mountain and the ocean ways of life. Much of the world resides in cities or areas that are landlocked. Some only have access to ocean and not to mountains, or vice versa. Fortunately, for us Big Island residents, that is not the case.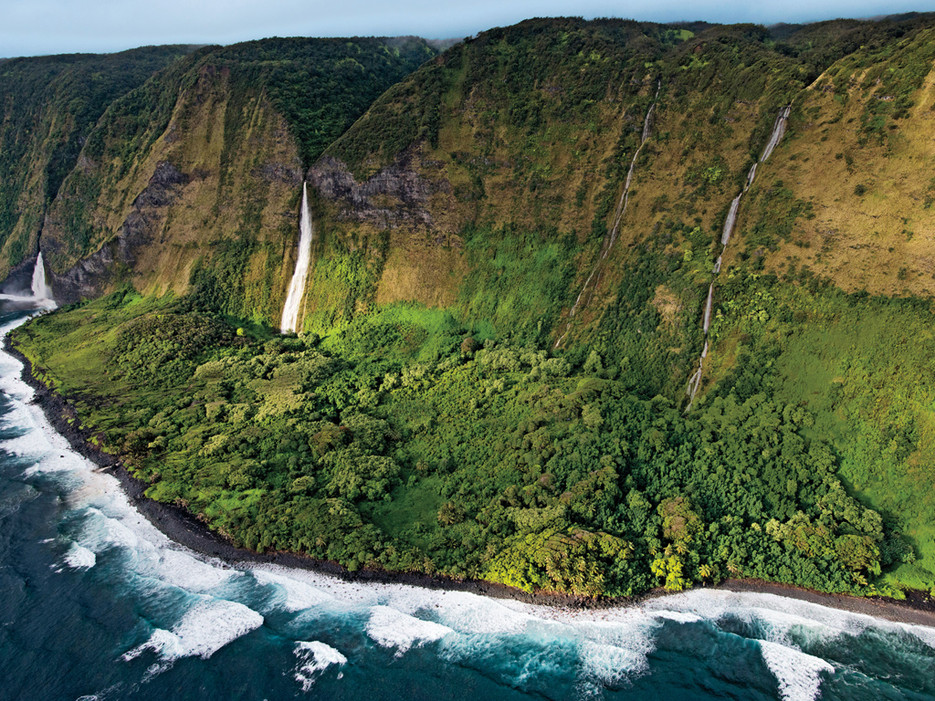 Mauka, in Hawaiian, means upland or towards the mountains. Makai means out to the ocean or seaward. We use them as navigational terms just like we would use North, South, East, or West. Having so many options makes it ideal for the adventure seeker. Not only do the styles of real estate for purchase or rent reflect our indoor to outdoor lifestyle, so does every other aspect of our lives, including food, clothing, and most importantly, our frame of mind.
Mountain Activities
If the mountains are your forte, become a Hawaiian cowboy, or Paniolo, for the day at a Parker Ranch rodeo. Waimea town is infamous for their prime cattle and beef and homegrown strawberries. There are so many places to hike such as to the craters on the top of Hualalai Mountain or to Anna's Pond. Take a stroll way back deep into Waipio Valley and you will feel like you took a step back in time. Enjoy a helicopter ride over Kilauea to see the spewing red hot lava spilling into the steaming ocean. 
To add a little more excitement to your day, try one of our many breathtaking and heart racing zip-lining tours that soar above rainforest and waterfalls and then snake through canopies of lush trees. Four wheeling quad tours in the back of the valley or fluming the ditch on inner tubes as you speedway down old waterway ravines should not be missed. Mauna Kea is one of the best places in the world to star gaze and take in the wonders of our universe. During wintertime, you can even snowboard there, or do what the locals do: slide down the slopes on a boogie board!
Ocean Activities
Being surrounded by the ocean makes it our primary playground. There are endless possibilities of things to do, see, and conquer in our deep blue moana. Surfing, stand-up paddle boarding, fishing, diving, swimming with the manta rays or dolphins, and whale watching are all readily available here. 
Down at South Point, the southernmost tip of the United States, you can take a leap of faith off those shear black lava cliffs into the pristine ocean about forty-five feet below. Kayaking or taking an outrigger canoe along the coastline is another amazing way to see the sights. 
If you like adrenaline and heights, try parasailing off the Kailua-Kona pier or jet-ski with your friends for the day. Each of these activities creates memories that truly change people's lives. There is something simply special about the ocean and what is does for our spirit.
Enjoy the Hawaii Life
When getting ready to come visit our beautiful island, make sure to pack light. You can leave your heavy jackets and three piece suits right where they are. Slippers, or flip-flops as some of you mainlanders call them, a couple of swimsuits, sunscreen, shorts, a light sundress or slacks, a couple of t-shirts, a good pair of hiking shoes, and a lightweight jacket is all that you really need. Keep it simple; just like our way of life. 
Be ready to enjoy the international cuisine for the pickiest of palates. Japanese sushi, Chinese wontons, Thai green papaya salad, Mexican green burrito, or Hawaiian poi with lomi lomi salmon just to name a few. We are proud to be a melting pot of many nationalities. This is just one reason why it is so much a part of who we are, to welcome one and all alike.
Here in Hawaii, we make the time to get away from all the distractions of life, and enjoy all the the mountains and the ocean has to offer us. You only live once. Make the most of it, Mauka to Makai style!
Authored by Rebeka Lussiaa for Hawaii Life Vacations