1 Sep 2017
Hawaiʻi, visions of a flawless climate, scenic beaches, dramatic surf, amazing food and the culture. Oh, and the language!  Hawaiʻi is the only state to have two official languages, Hawaiian and English.  Of course you do not need to speak Hawaiian to enjoy Hawaiʻi, as English is everywhere.  However, most of the names of towns, streets, places and scenic sites are in Hawaiian.  Learning a little bit about the language can greatly improve your pronunciation and reading of Hawaiian words.  It may even help you to converse with the locals and find your way around the island.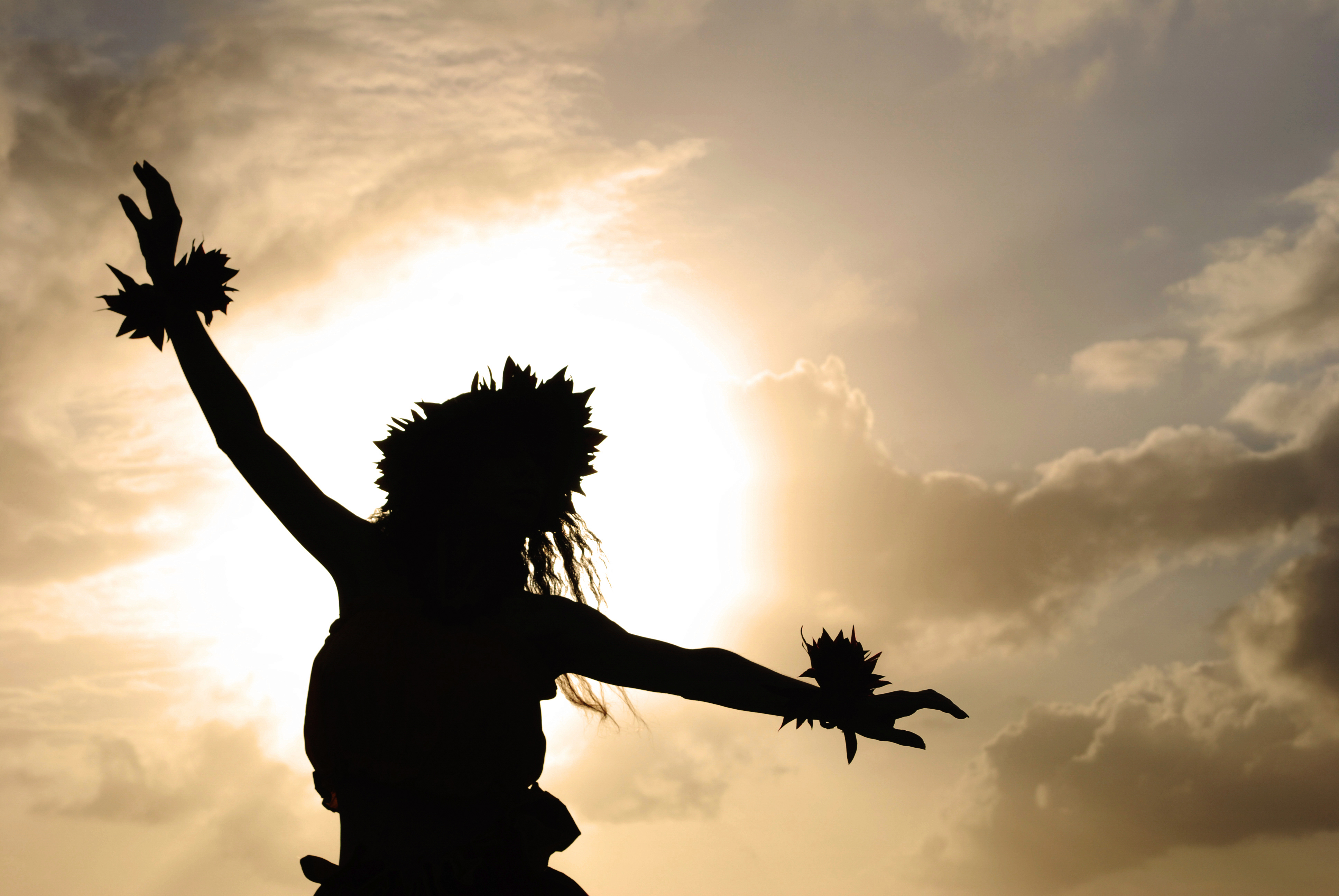 Europeans led by British explorer James Cook arrived in the Hawaiian Islands in 1778, where he soon discovered that the Hawaiians had only an oral tradition of history.  Up until western contact, there was no written version of the Hawaiian language or ʻŌlelo Hawaiʻi.  American immigration began almost immediately after European contact, led by Protestant missionaries. Circa 1820 western missionaries living in the islands first helped to standardize a written version of the Hawaiian language.
The written ʻŌlelo Hawaiʻi is based on English letters, where there are only 8 consonants and 5 vowels – much simpler than English!  Or so it appears at first…
Consonants

H

As in English

K

As in English

L

As in English

M

As in English

N

As in English

P

As in English

W:  After i and e pronounced v

      After u and p pronounced w

      After the start of a word or after a pronounced like w or v

Vowels

A

Like in a in far

E

Like in e in bet

I

Like in y in city

O

Like in o in sole

U

Like in oo in moon

Source:  The Pocket Hawaiian Dictionary, Pukui, Elbert & Mookini
Two symbols appear frequently in Hawaiian words…the 'Okina and the Kahakō. These two symbols change how words are pronounced.  The ʻOkina is a glottal stop, or a very fast break in the word.  As an example, think of the English word oh oh, the small break, or silence, between the first oh and the second oh is the same break you would make if a ʻOkina appeared in the word.  An example is…oh'oh.  A ʻOkina will appear in front of a vowel, never before another consonant.  Additionally, a ʻOkina will never be the last letter in a word, but will always appear between letters or at the beginning of a word.
The Kahakō is a stress mark that can appear over vowels only and serve to make the vowel sound slightly longer.  The vowels a, e, i, o, and u sound just like their non-stress Hawaiian vowels with the exception that the sound is held slightly longer.  
Missing a ʻOkina or Kahakō can greatly not only change how a word sounds, but also its basic meaning.  For example, the word kāne (kaa-nay) means male while the same word without the Kahakō, kane (ka-nay) means skin disease.  Likewise the word moa (mo-ah) is a chicken while moʻa (mo ah) means cooked.
Above are the basics behind the language and how it appears and sounds, now allow for me to share a few simple secrets.  However, there are a few simple tricks to help you figure out Hawaiian words quickly and pronouce them properly too.
Hawaiian words may start with any letter, vowel or consonant.

Hawaiian words will never end with a consonant.

Syllables in Hawaiian words are only one or two letters, never longer.

Syllables must end with a vowel, or can be a single vowel, but never be a single consonant.
Knowing this, letʻs consider one of the longer words in ʻŌlelo Hawaiʻi, the word is for our state fish:
Humuhumunukunukuʻāpuaʻa
Reviewing the tools above about syllables we can quickly, and visually, break it up into syllables like this:
Hu-mu-hu-mu-nu-ku-nu-ku-ʻā-pu-a-ʻa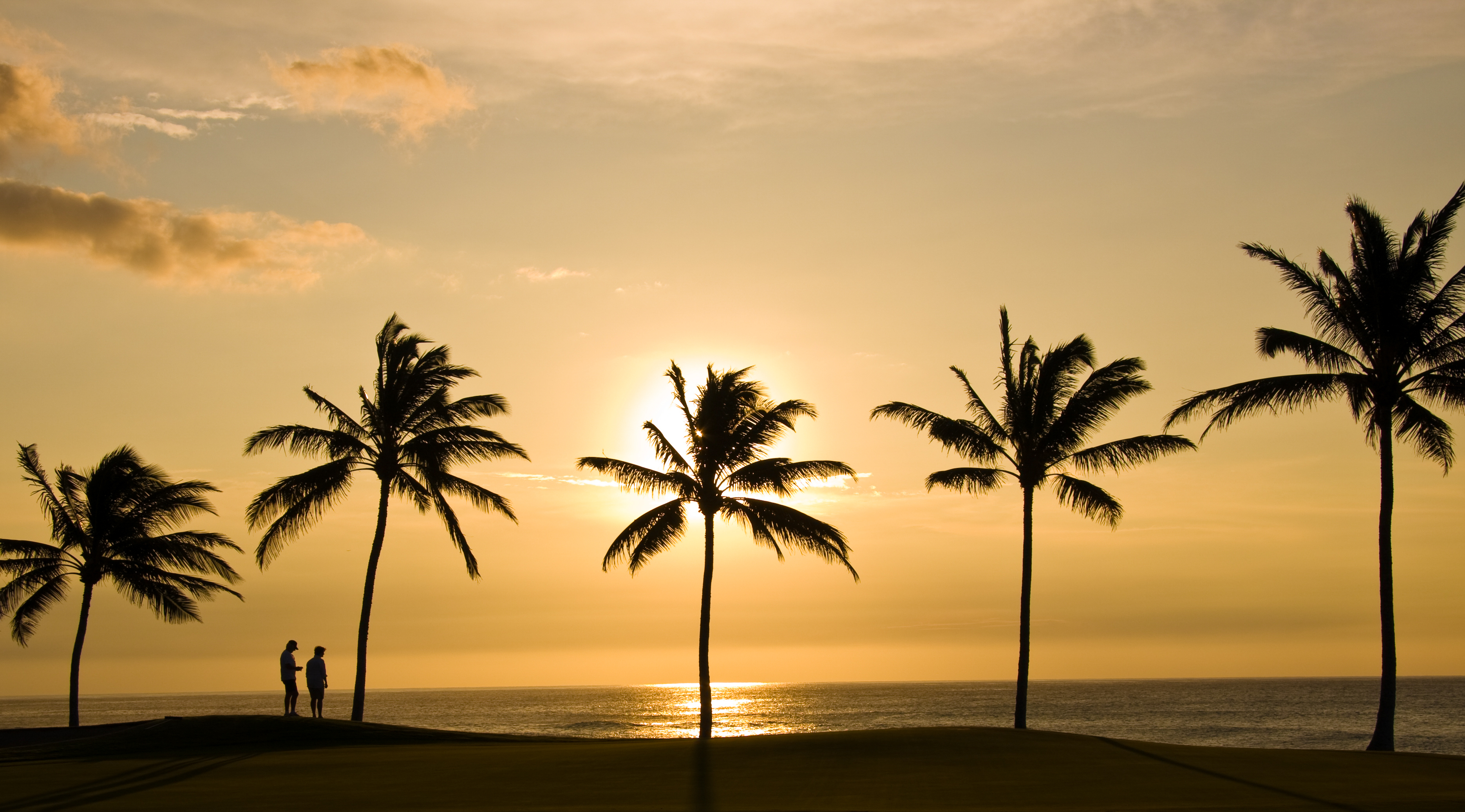 Letʻs continue to put the ʻOkina, Kahakō and syllables to use with our ʻŌlelo Hawaiʻi:
| | |
| --- | --- |
| English | Hawaiian |
| Man, Male | Kanaka, kāne |
| Female | Wahine (wāhine is plural of wahine) |
| Father | Makua kane |
| Mother | Makua wahine |
| Child | Keiki |
| Childern | Kamaliʻi (Na Kamaliʻi is the plural) |
| Grandfather | Kupuna kane (tūtū kane) |
| Grandmother | Kupuna wahine (tūtū wahine) |
| Family | ʻOhana |
| Love, Greetings! | Aloha |
| Thank you, thanks | Mahalo |
| Welcome, come in | Aloha e Komo Mai |
| Yes | ʻAe |
| No | ʻAʻole |
| Good | Maikaʻi |
| Morning, Good Morning | Kakahiaka, Aloha Kakahiaka |
| Afternoon, Good Afternoon | ʻAuinalā, Aloha ʻAuinalā |
| Evening, Good Evening | Ahiahi, Aloha Ahiahi |
| Water | Wai |
| Sea, ocean | Kai, moana |
| Surf | Nalu |
| To ride a surf board | Heʻe nalu |
| Appetizer | Pūpū |
| Delicious | ʻOno |
| To eat, Letʻs eat! | Eʻai kākou |
| Cat | Pōpoki |
| Dog | ʻĪlio |
| Rain | Ua |
| Rainbow | Ānuenue |
| Sun | Lā |
| Moon | Mahina |
| Flower | Pua |
| In the direction of the sea | Makai |
| In the direction of the mountains | Mauka |
| Alex | Alika |
| John | Keoni |
| Robert | Lopaka |
| Angela | Ānela |
| Mary | Malia |
| Rosemary | Lokemele |
You may not be the master of ʻŌlelo Hawaiʻi, but with a little patience and understanding you will soon be comfortable navigating yourself through a very beautiful and ancient language.
For additional resources, please check out Nā Puke Wehewehe ʻŌleho Hawaiʻi.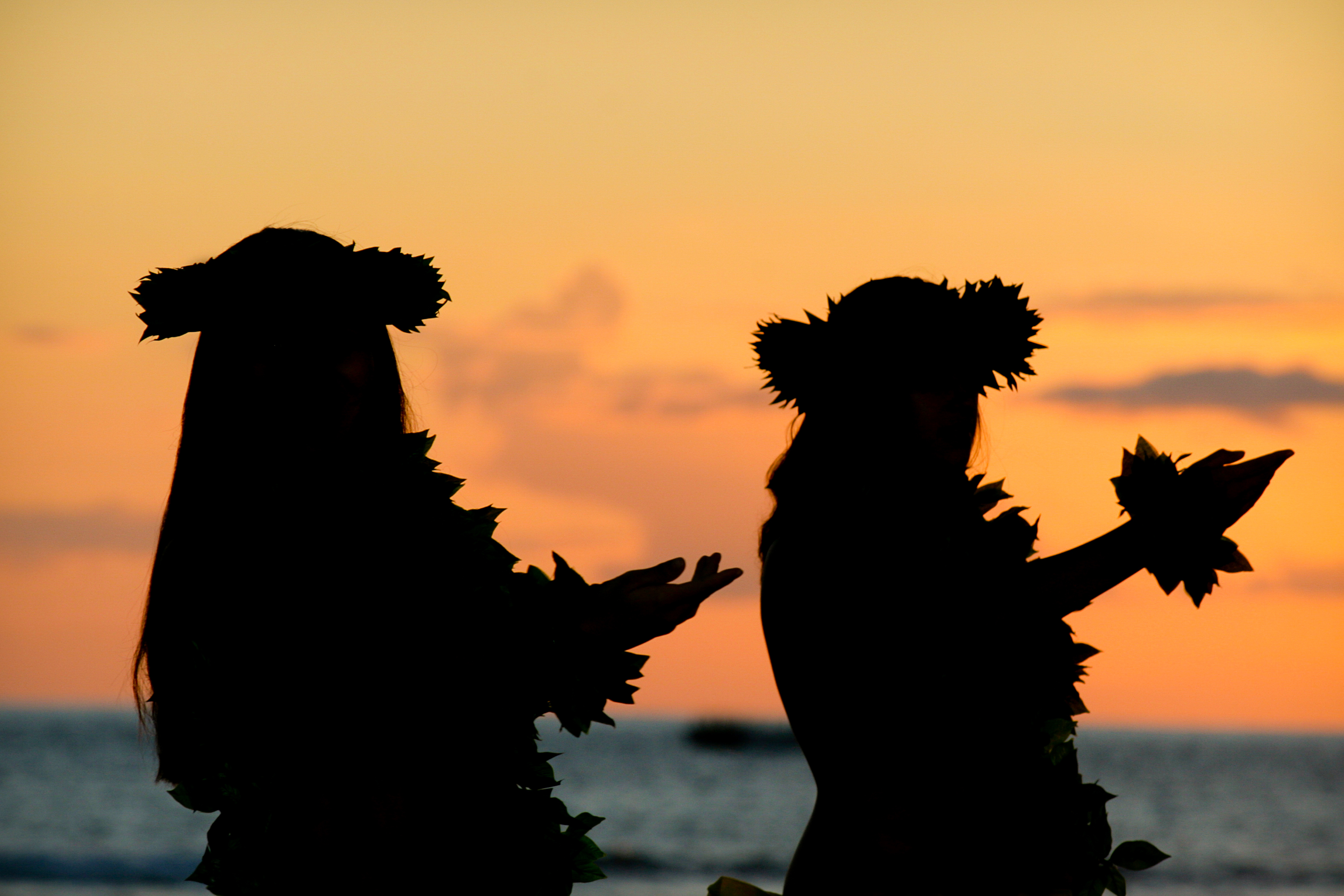 Aloha e Komo Mai! Hawaiʻi Life~Vacations