4 Dec 2017
Hawai'i is a beautiful place to visit and is known for being safer than many places in the United States. Even during the fun and relaxation of vacations, unfortunate events can happen. Please keep these safety tips in mind when out exploring.
Ocean and Beach Safety
The turquoise blue waters of Hawai'i may look calm and inviting; however, the water conditions can change quickly and without warning. Never swim alone, always know where you are, and it's a good idea to locate the Ocean Safety Officers (lifeguards). Be aware that water conditions vary, depending on the season and location, so heed the posted warning signs. It's best to understand where the surf breaks, which season brings in the big waves, and which side of the island may be best beaches for children and beginners alike. Remember: if in doubt, don't go out!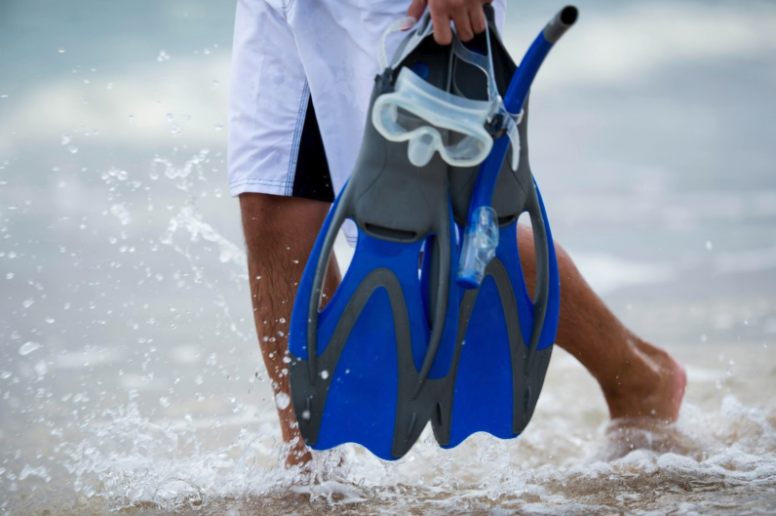 Coral Reefs and Marine Species
Coral reefs are home to millions of living creatures. While the reefs are beautiful to behold, it's best to look but not touch. When snorkeling, take care to keep your fins away from the coral heads. Even the slightest scrapes from your fins can damage the delicate coral.
If stepped on, not only will you kill the coral, but you may be left with cuts and abrasions that can become easily infected. If you receive a coral cut, make sure you clean it well with fresh water and see a doctor if it becomes inflamed. Some sea anemones have protective spikes that release venom to ward off predators, including people. If touched or stepped on, the spines of the black sea urchin will break off and embed into your skin. And, of course, you should never poke your fingers into holes because eels and other creatures will defend their territory with their teeth.
Approximately 8 to 10 days after the full moon, the tides carry Box Jellyfish into Hawaiian waters. Though beautiful and amazing to look at, these creatures can be very dangerous to those with allergies, and their sting can be very uncomfortable.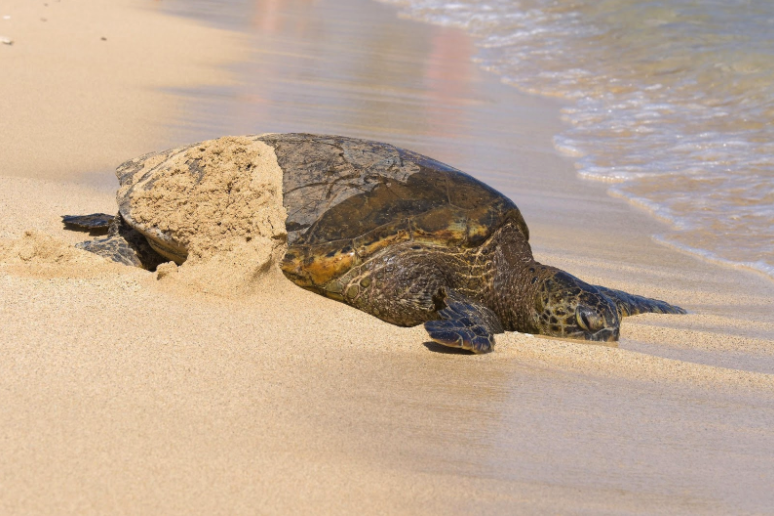 All marine mammals are protected under the Marine Mammal Protection Act, and the Hawaiian waters are home to many sea turtles that are protected under the Endangered Species Act. Swimming with a pod of dolphins may seem exhilarating and harmless, but it could also be considered harassment. Circling sea mammals from a water craft is harrassment as well. If you encounter a resting honu (turtle) or monk seal and are inclined to take a few photos, it is best to keep your distance and snap away. If found encroaching, it is possible to incur serious monetary fines. 
Sun Protection
The sun's rays are very strong in Hawaiʻi, and severe sunburns are common. It's tempting to spend your first day in Hawaiʻi lounging on a white sand beach, but it could become a regretful mistake. It's best to limit your time in the direct sunlight and use a sunscreen with a rating of 30 SPF or higher. Even on an overcast day, the sun can give you a nasty burn. A wide-brimmed hat and sunglasses are a great idea, and sunglasses are essential when out in the ocean enjoying water sports and fishing.
To help protect the reef's fragile ecosystem, Hawai'i lawmakers are even considering a ban on some popular sunscreens which contain oxybenzone.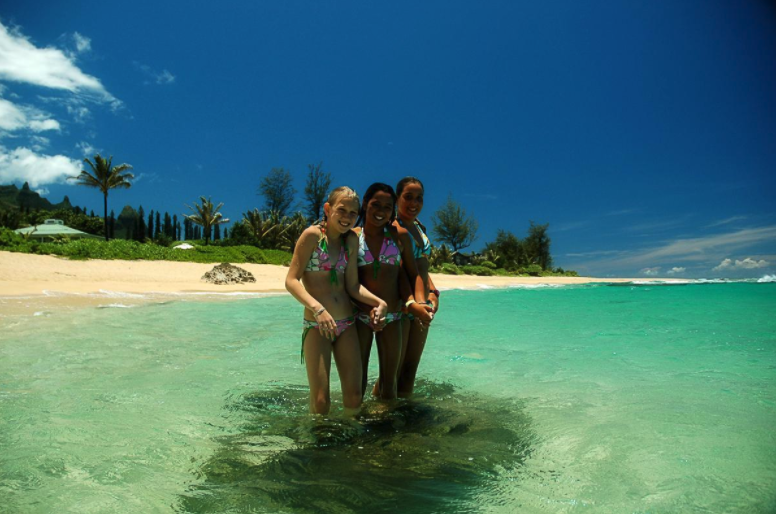 Visitor Assistance
Even during the fun and relaxation of your Hawaiʻi Life vacation, unfortunate events can happen.  Even in paradise unpleasant experiences occur.  If you experience any adversity such as an accident, medical emergency or serious illness or become a victim of a crime and have a police report, please call the Visitor Aloha Society of Hawaiʻi or VASH.* They may be able to assist you. 
Visitor Aloha Society of Hawaiʻi (Oahu)
Visitor Aloha Society of Kauaʻi
Maui Visitors Bureau
Visitor Aloha Society of Hawaiʻi Island
(808) 756-0785 – Kona
(808) 756-1472 – Hilo
*Source: Visitor Aloha Society of Hawaiʻi
Interested In More Safety Tips?
Check out our Hawai'i Safety Travel Tips: Pt. 1 blog! Or contact us with specific questions.
We hope your Hawaiʻi Life vacation is pleasurable, fun, exciting and most of all memorable. Aloha e Komo Mai ~ Hawaiʻi Life Vacations