17 Jul 2017
Mark Twain said Hawaiʻi was the loveliest fleet of islands that lied anchored in any ocean. It's a difficult statement to argue with as Hawaiʻi is known as the world's paradise. Hawaiʻi draws not only beach lovers and surfers to its island oasis, but also landlubbers seeking unparalleled hiking experiences—and there's no more beautiful place to venture out into the wild than the island of Kauai.
With a myriad of trails for hikers of all experience levels, the island of Kauai boasts some of the best hiking trails in the state. So lace up those hiking boots and fill up the water bottle for the most magnificent hikes of a lifetime!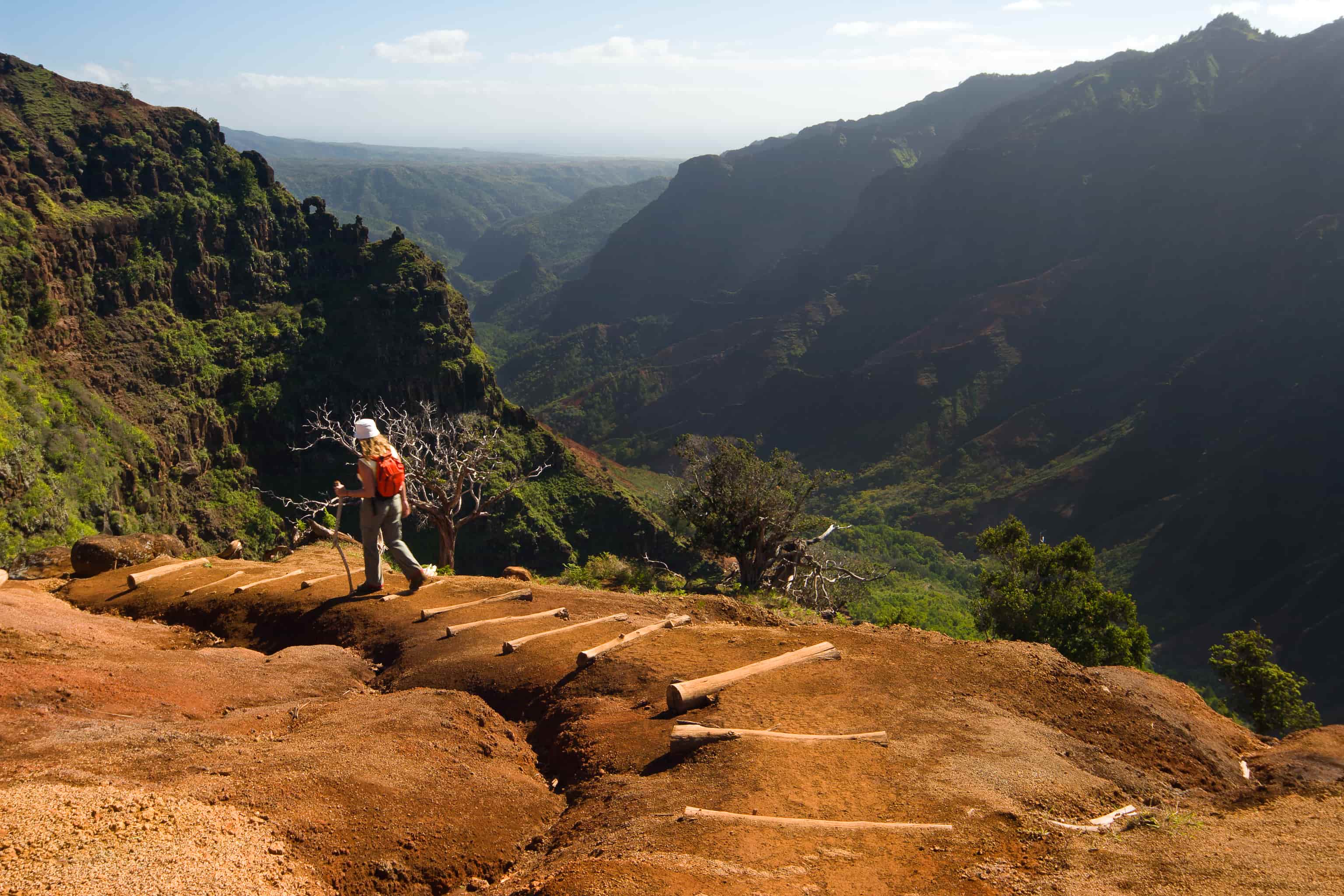 Ninety percent of Kauai is inaccessible by road, so hiking is the perfect solution for experiencing Kauai's spectacular beauty up close and personal. However, it's always a good idea to be prepared, so the following is a list of essentials to have on hand prior to taking off on a hiking adventure.
Safety guidelines and tips for a safe outing will ensure your vacation stays on track and doesn't get deterred by unnecessary adversities. Before setting out on a hike, pick up a map of the designated area. Maps are available through the Department of Land and Natural Resources and the Division of State Parks. Also keep in mind the following essentials. 
Cell phones. Make sure they're fully charged.

Load your backpack up with plenty of water, snacks and sunscreen.

Mosquito spray  

Rain jacket (Kauai gets plenty of the wet stuff!).

Light weight pants (covered legs are less likely to get scratched up from twigs and branches).

For longer hikes, consider taking a first aid kit, flashlight and sweater.
It's always a good idea to hike with someone. If you're determined to go on a solo jaunt, tell someone where you are going and when you expect to return. Always stay on the trail to avoid getting turned around, and never drink from freshwater ponds. They may look clean and clear, but looks can be deceiving. Same for swimming in ponds and streams with open cuts or abrasions. This includes new tattoos. Remember, go prepared and have fun!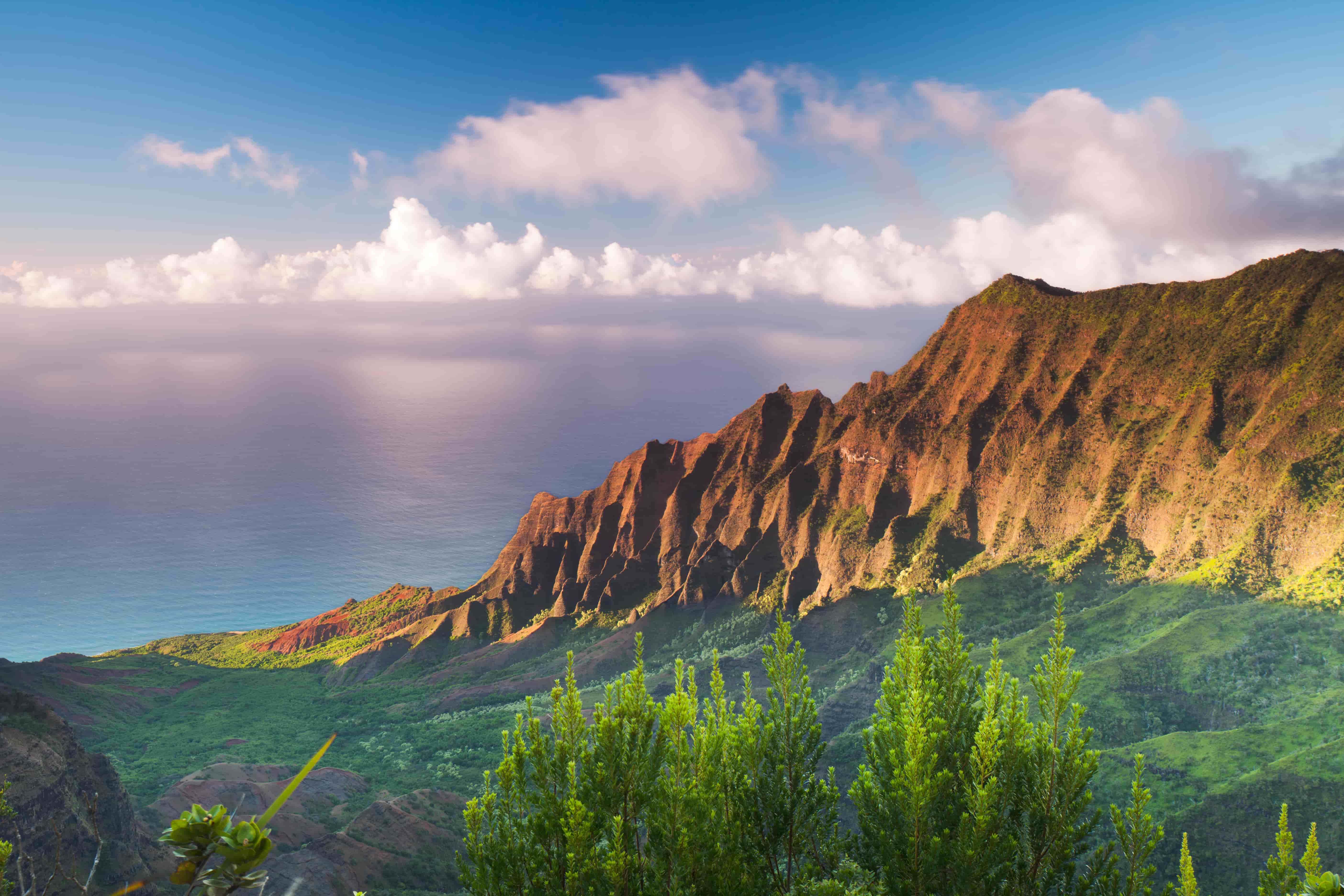 If hiking is your thing, than Kauai is the island for you. With an extensive variety of hikes and trails to choose from, there's something for everyone. Pick your adventure—from a moderate stroll along the NaPali coastline, to a steep climb thousands of feet above sea level, Kauai will not disappoint. Venture into Waimea Canyon or take journey into the world's highest swamp. Regardless of what hiking adventure you choose, you'll be treated to unparalleled breathtaking beauty.
So grab your maps and guidebooks, charge up your phone and camera, pack your water and prepare for the adventure of a lifetime on the beautiful island of Kauai. For more information about trails or to pick up maps and trail guides, visit http://dlnr.hawaii.gov/dsp/parks/kauai/. Happy hiking!