2 May 2011
In Hawaii, May Day is known as Lei Day, and is normally set aside as a day to celebrate island culture and Hawaiian culture.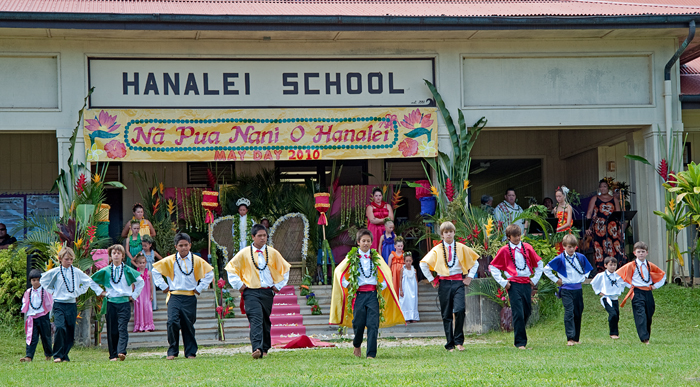 The first Lei Day was held on May 1, 1928, and everyone in Honolulu was encouraged to wear a lei. Festivities were held downtown with hula, music, lei making demonstrations, exhibits and lei making contests.
May Day is celebrated in almost every elementary and high school throughout the state. A Royal Court is chosen and together with the King and Queen, each Princess and Kahili Bearers represent one of the islands. They each wear the color and flowers of their respective island and by way of traditional Hawaiian song, and dancing the Hu'la, they celebrate the Hawaiian culture and beauty of our islands.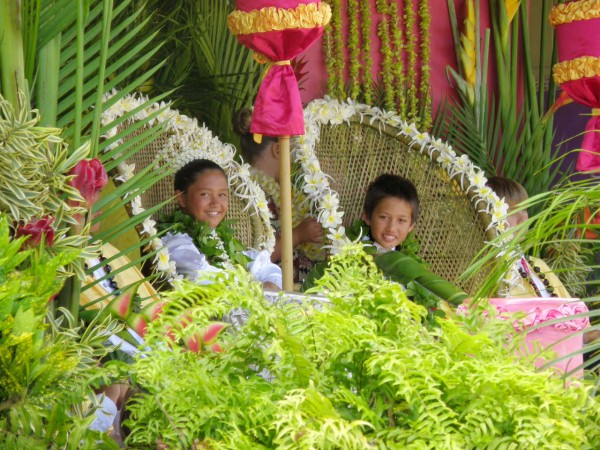 Locally, Hanalei Elementary May Day celebration is scheduled for Friday May 13, 2011 at 10:00 am. The school grounds are decorated with hundreds of colorful flowers, and together with the Hanalei Valley backdrop, makes this a picturesque event. Locals and tourists are invited to come and enjoy this joyful celebration.
Words to "May Day is Lei Day in Hawaii" composed by Leonard Hawk:
May Day is Lei Day in Hawaii
Garlands of flowers everywhere
All of the colors in the rainbow
Maidens with blossoms in their hair
Flowers that mean we should be happy
Throwing aside a load of care
Oh, May Day is Lei Day in Hawaii
May Day is happy days out there