18 Jan 2011
Hanalei Bay on Kauai's north shore was voted as America's #1 beach in 2009 by Dr. Beach. "The sheer beauty of Hanalei Bay is breathtaking," said Leatherman, director of Florida International University's Laboratory for Coastal Research. "It's really an idyllic setting." Whether you are on the white sandy beach looking over the blue waters, or in the water gazing at the majestic green mountains, Hanalei will capture your heart and soul.
Because of Hanalei's beauty and laid back atmosphere, it's no wonder why so many travelers are attracted to Hanalei Bay. Hanalei Bay is only two-miles long, and Hanalei town is small and quaint, home to a few restaurants and boutiques.
You will not find any high-rise hotels or condominiums in Hanalei. If you want to stay in Hanalei there are many vacation rentals to choose from. Hanalei Beachfront Vacations Rentals are available year-round, and it's a good idea to book at least one year in advance for summer and holiday dates.
One of our favorite Hanalei Bay beachfront vacation rentals is Lani Kai, Heavenly Waters. This luxury yet relaxing home is located on famous Hanalei Bay. This newly remodeled home is nestled on beachfront property amidst beautiful Hawaiian foliage.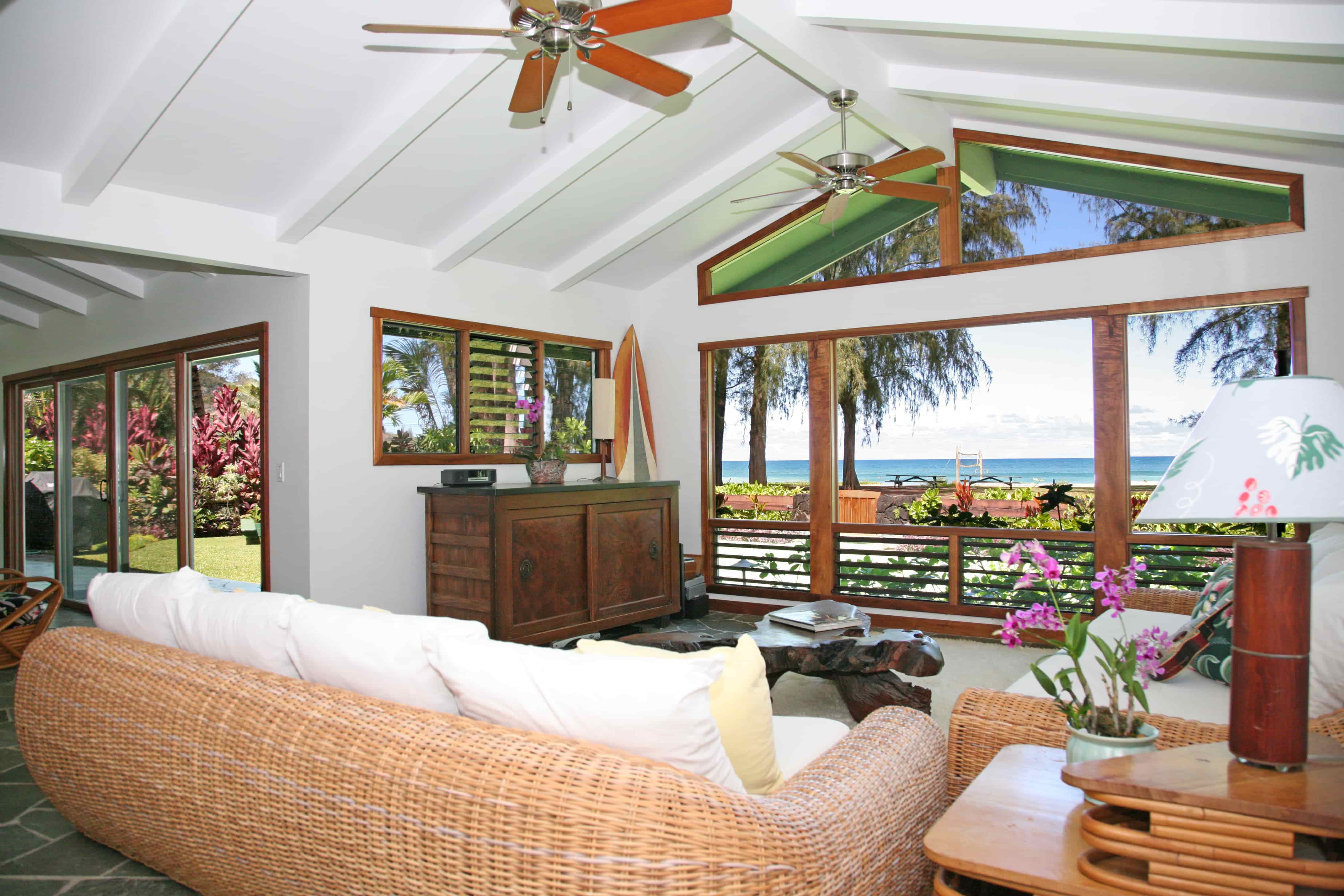 Enjoy your afternoons on the chaise lounge chairs overlooking the blue ocean. This is the ideal home for a couple or family. This house has everything you will need for an unforgettable stay. Newly remodeled with slate floors and Koa wood accents, this home is truly remarkable.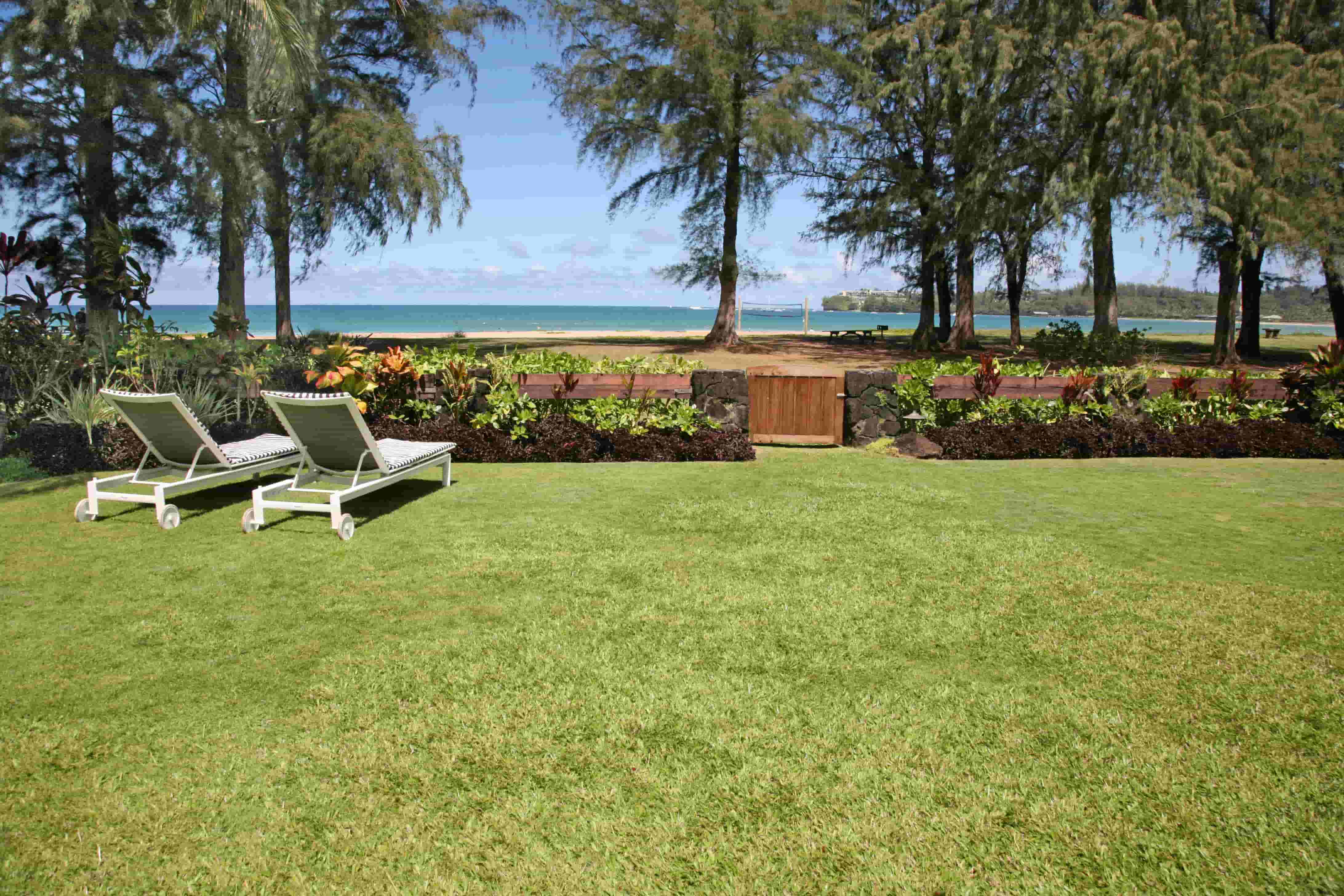 Please call one of our vacation home specialist to book your next vacation in Hanalei Bay, Kauai. She can be reached directly at (855)-447-3685.