4 May 2012
The Hanalei Faye House - a staple Hanalei Bay vacation rental - and the property-sharing Hanalei Cottage are both now under the watchful care of Hawaii Life Vacation Rentals.
Update 9/17/17 - This home and cottage is no longer a vacation rental.  However, we do have many other options to choose from.  Please contact us today for assistance with your Hanalei Vacation Rental needs!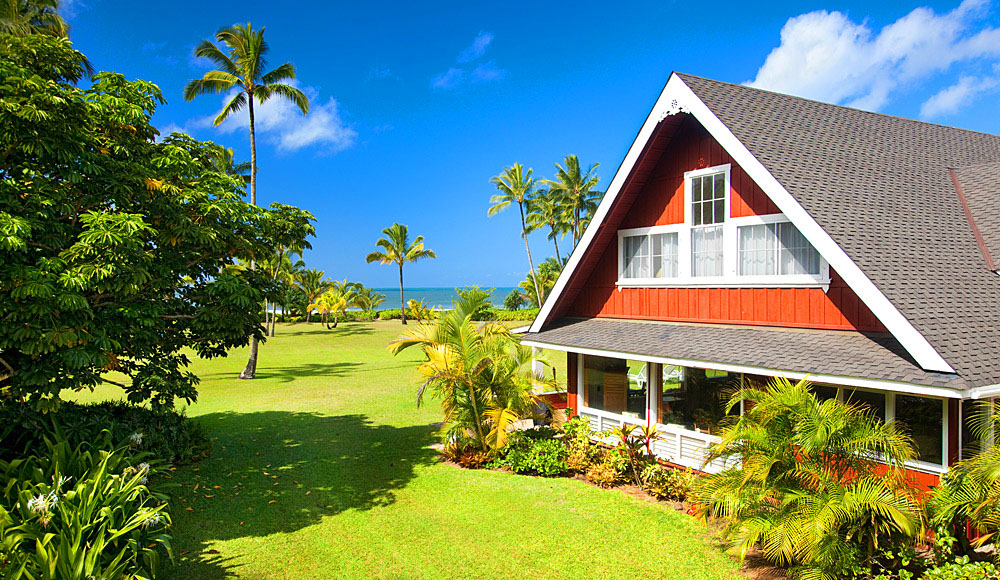 Located on three acres of well-manicured beachfront property with the sounds and scents of the ocean wafting through the air, the 6-bedroom Faye House features an intricately designed interior bursting with charm and color.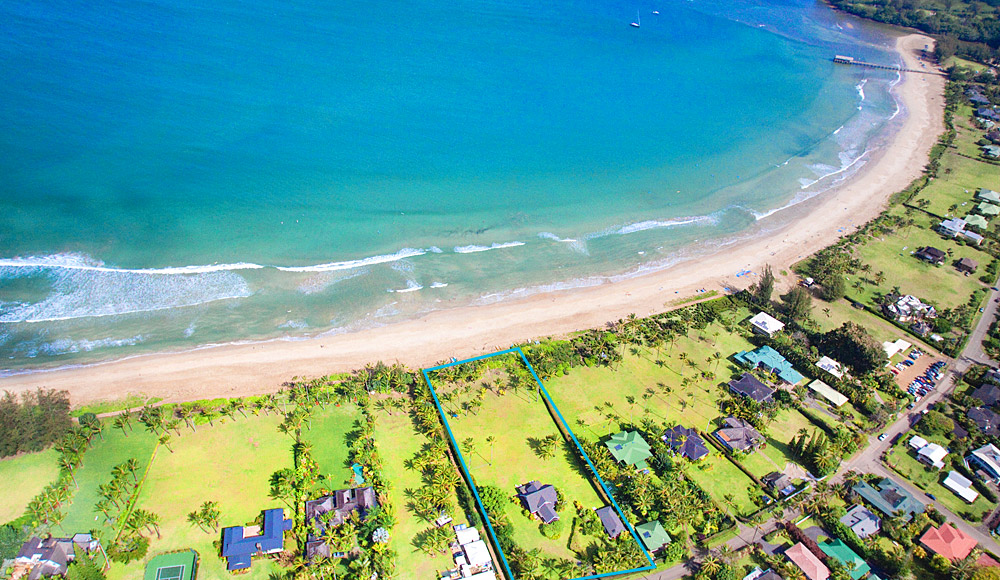 As each room's design has its own particular approach, a contemporary and fresh-feeling Hawaiian decor provides uniformity for the house as a whole. With the space and capacity to sleep 16 people it's an ideal venue for a family getaway, an eco-tour home base, or even a yoga or wellness retreat.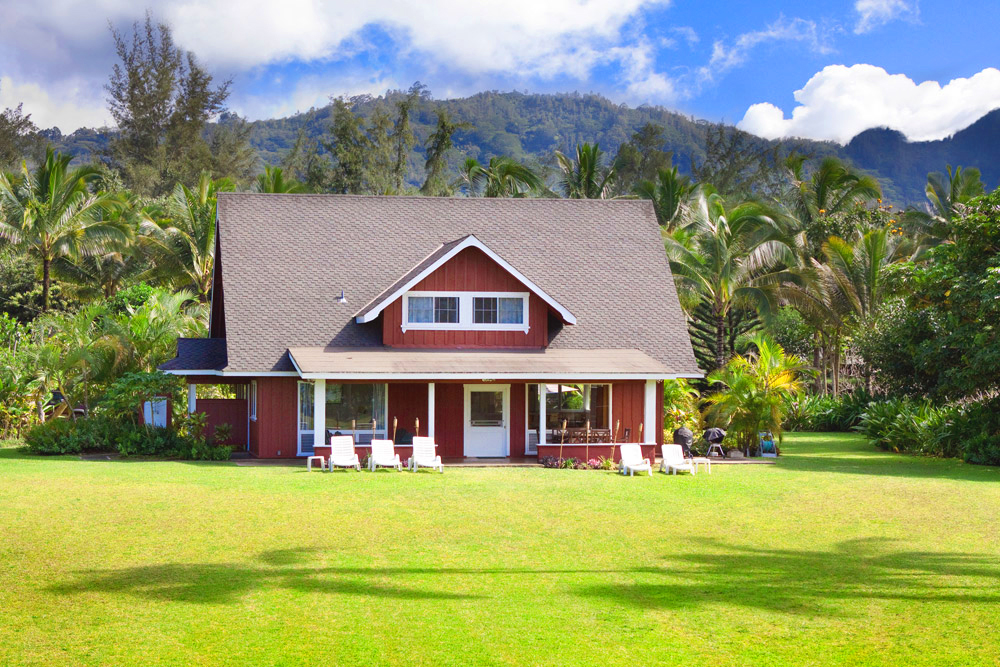 Other Highlights of the Faye House Include:
Full Kitchen
Washer/Dryer
Outdoors Shower
Large Bedrooms
Dining Room
Living Area
BBQ Grill
Beachfront Grassy Yard
Lanai
As the lauded Hanalei Bay and its nearly four miles of wave-frolicking or sand-ambling opportunities are just steps away, it really doesn't get much better than this.
The Hanalei Cottage
Also on the property is the Hanalei Cottage, a one-bedroom plantation style cottage with a full kitchen, covered lanai, and living area.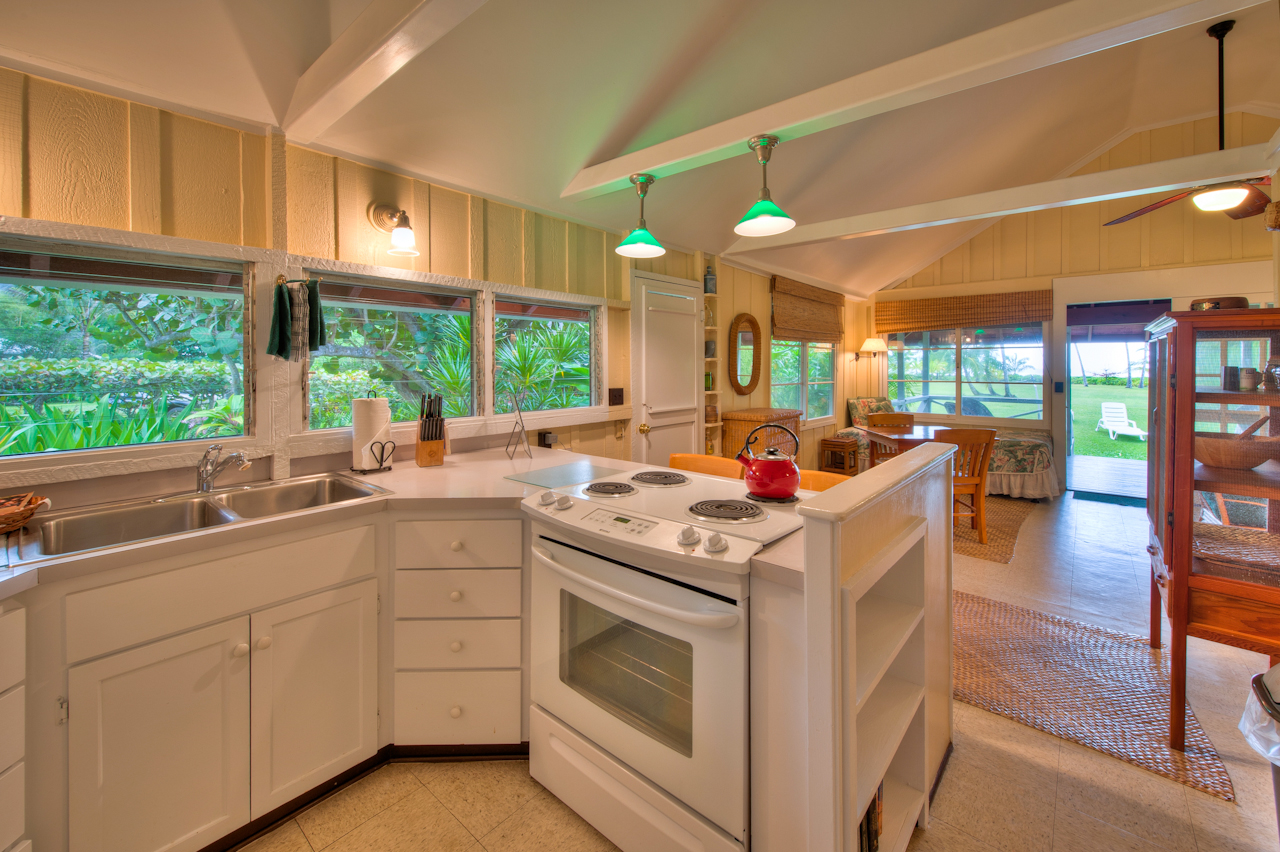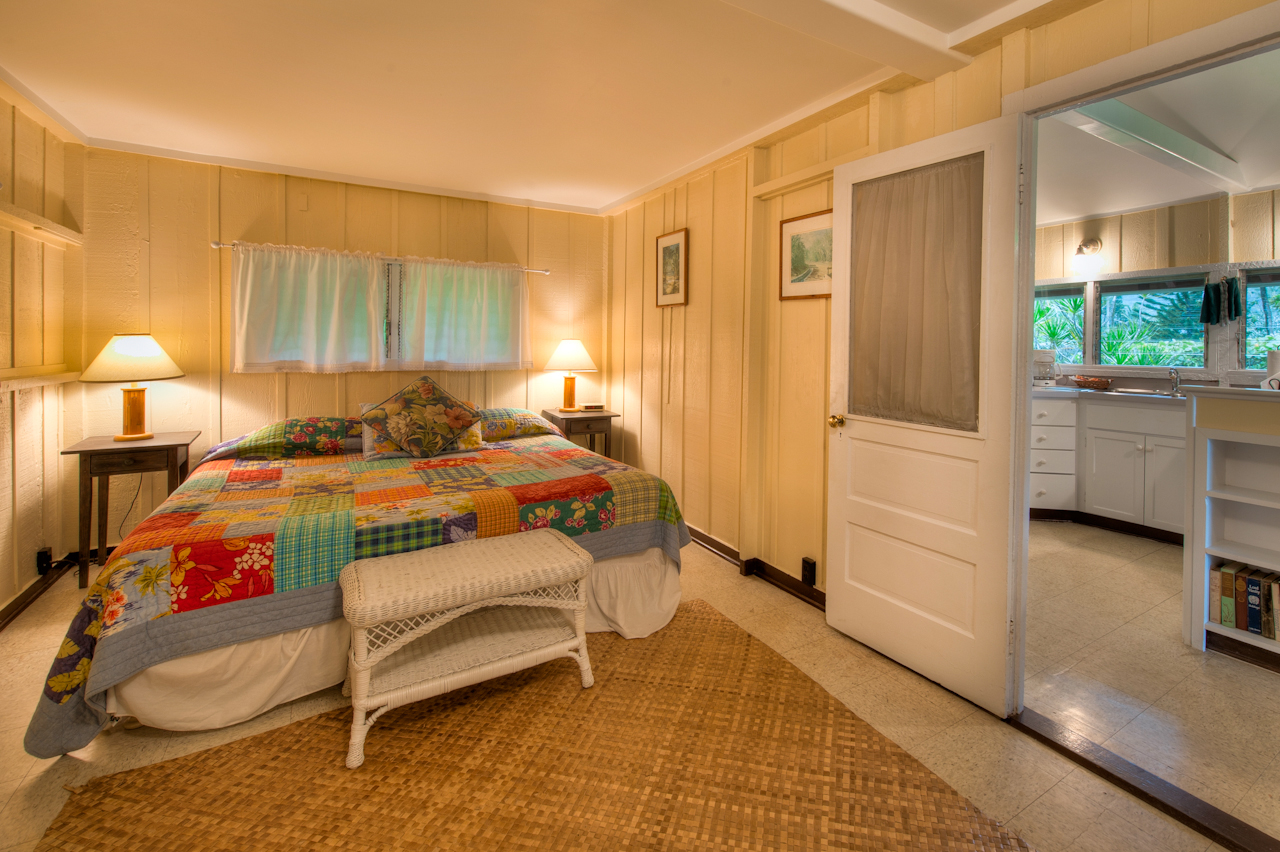 Please contact a reservation specialist at 855.447.3685 or vacations@hawaiilife for rates and reservations.