3 Oct 2016
Hidden in the foothills of Bali Hai on Kauai is the historic Waioli Mission House. Home to some of the first Christian missionary families, the house is a true relic and represenation of the missionary efforts made in Hawaii in the early 1800s.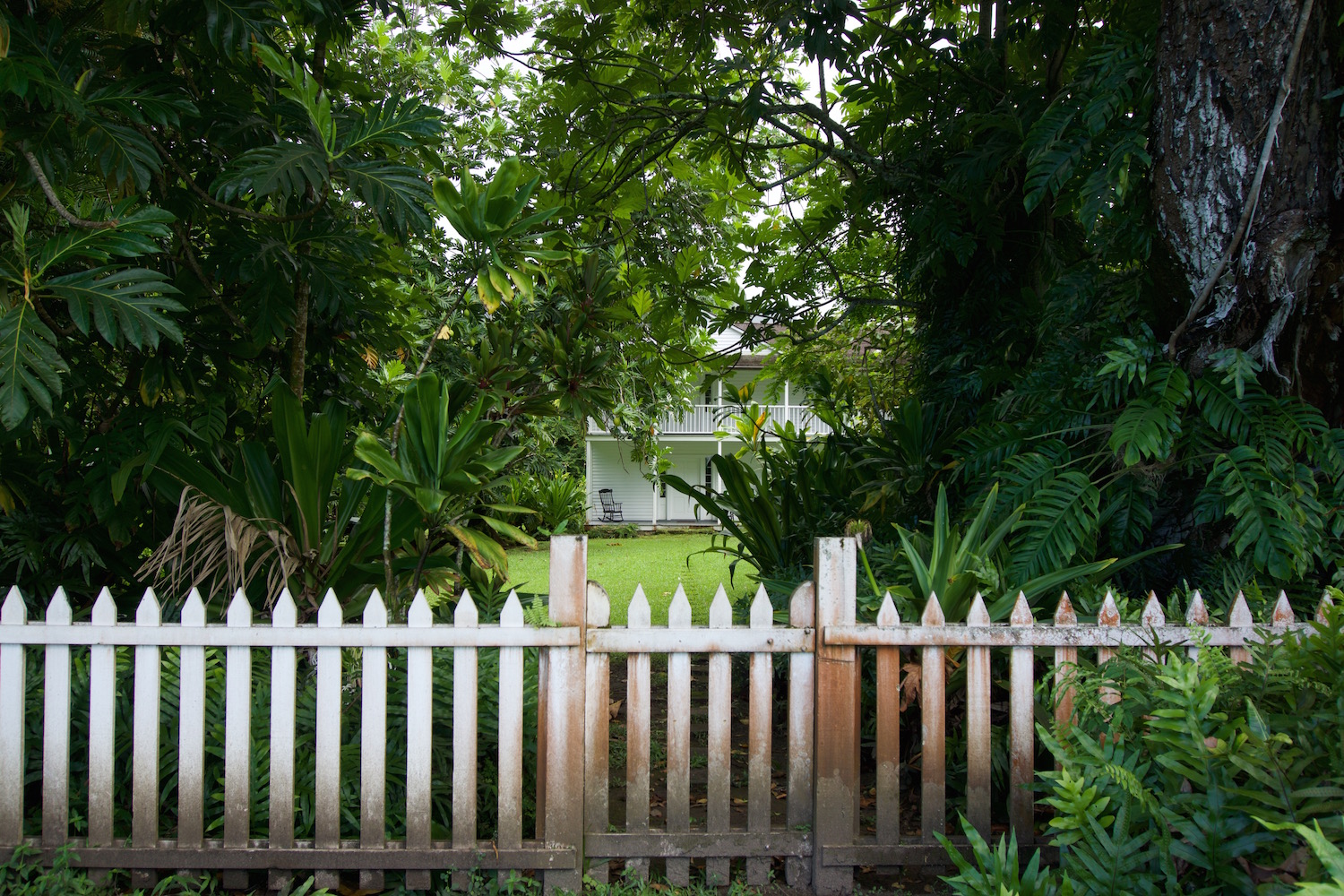 History of the Mission House
Built in 1837 by Rev. William Patterson Alexander, who also established the first permanent mission station and schoolhouse, the two-story, four-room residence was one of the first Western-style homes on the island and initially housed Alexander, his wife, and young son William. The family went on to have a total of nine children, some of whom went on to play prominent roles within the islands of Hawaii.
It was in 1846 that the famed Wilcox family became the residents of the Mission House, which included Abner and Lucy Wilcox and their eight sons. Abner worked tirelessly to establish 3 schools on site, a Common School, a Station School, and a Select School which housed the brightest students from Kauai and Nihau.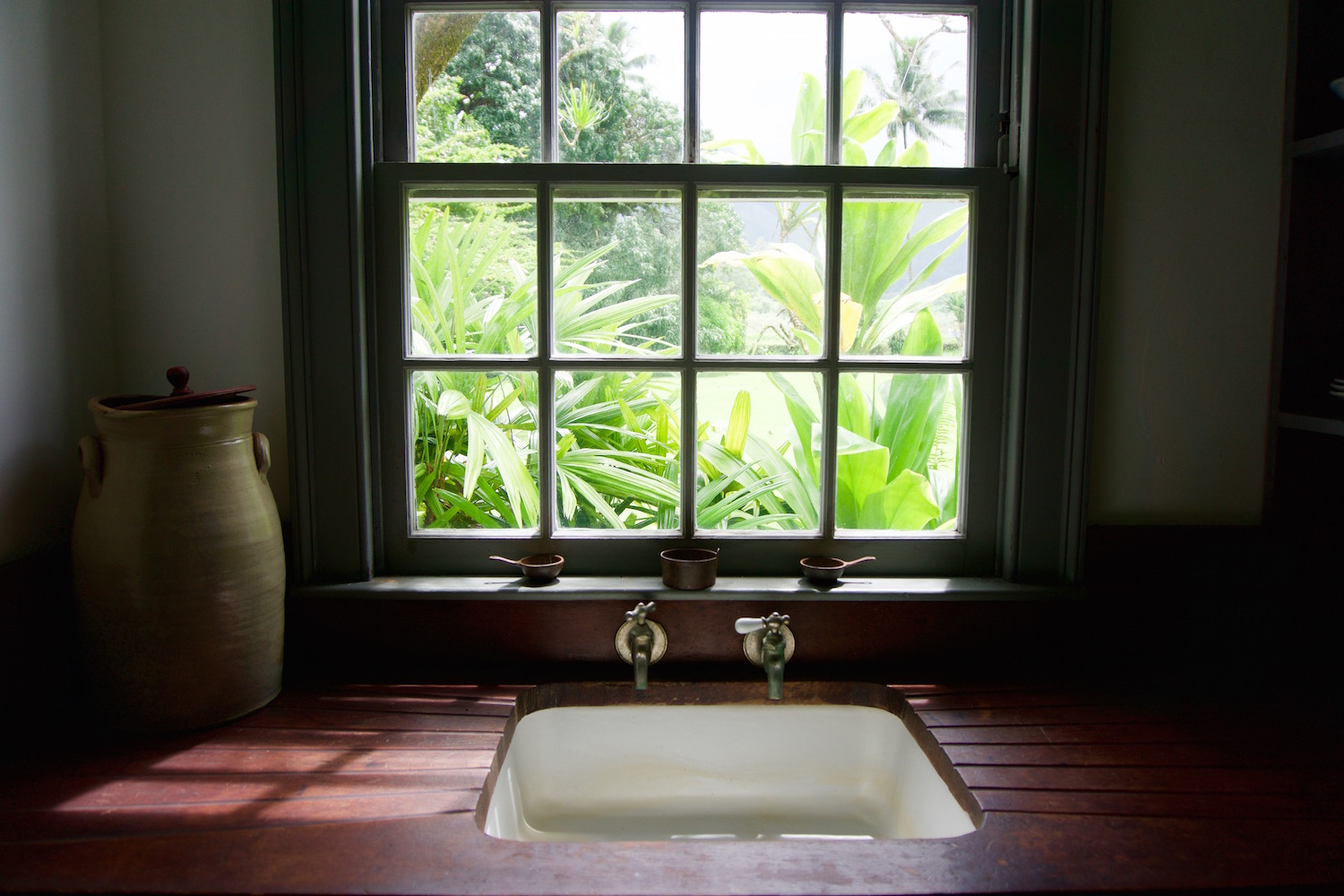 They were the loving caretakers of the home until 1869, after which it sat empty and untouched until 1921. It was then that the Wilcox grandaughters, Elsie Wilcox, Mabel Wilcox, and Lucy Etta Wilcox Sloggett, came in and made a complete historic restoration on the home. With the help of the prominent architect Hard Wood, the 3 sisters took great care to retain all of the home's original features including rare furnishings and missionary artifacts.
Becoming a Museum
The Waioli Mission House was incorporated as a museum in 1952 and the Wilcox family established a large endowment to support its continued preservation. In 1973, the home was granted a position on the National Register of Historic Places.
Hours and Tours
The site is open to the public for guided tours (with the suggested donation of $10 per person) on Tuesdays, Thursdays, and Saturdays from 9am-3pm.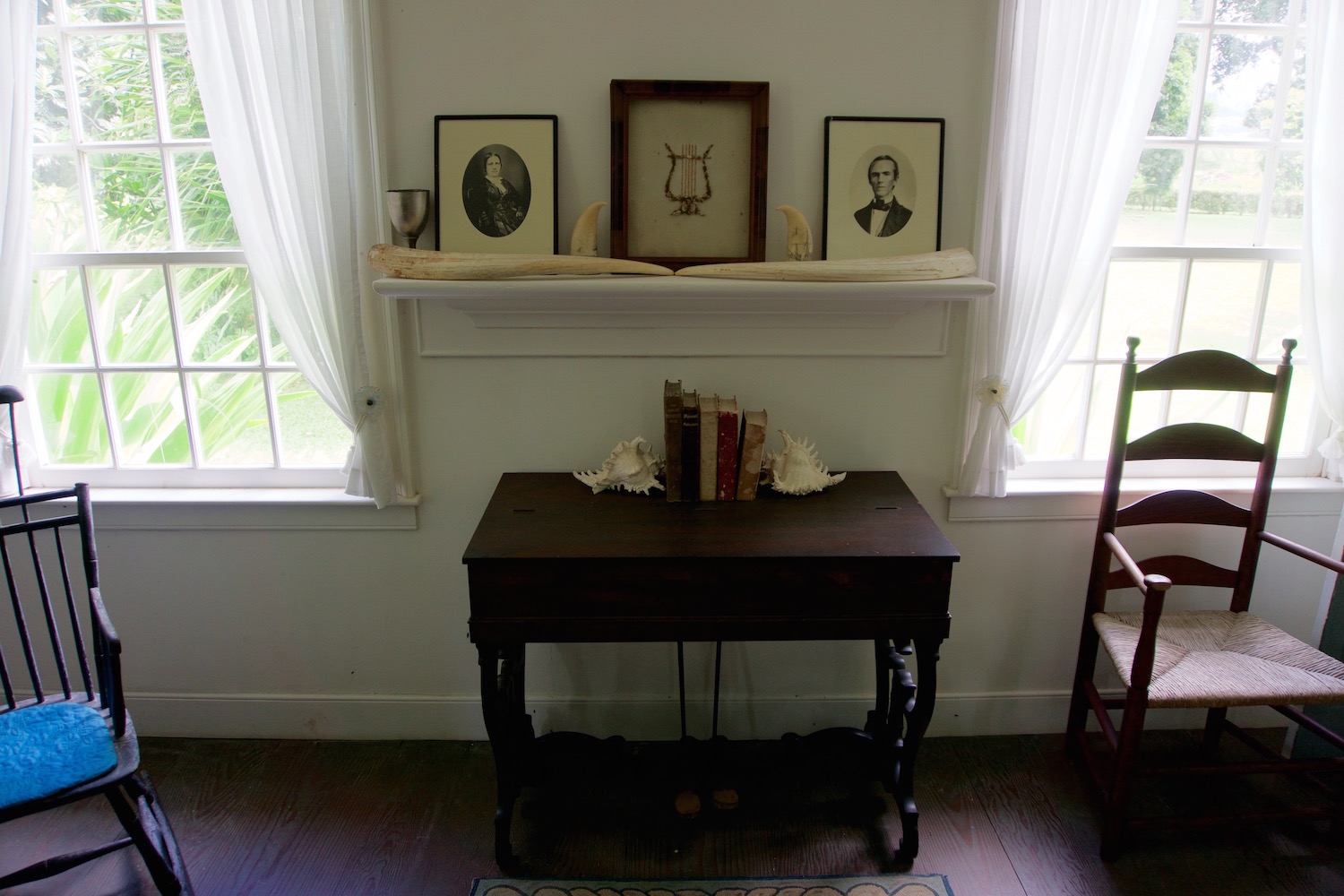 Original furniture including a vintage piano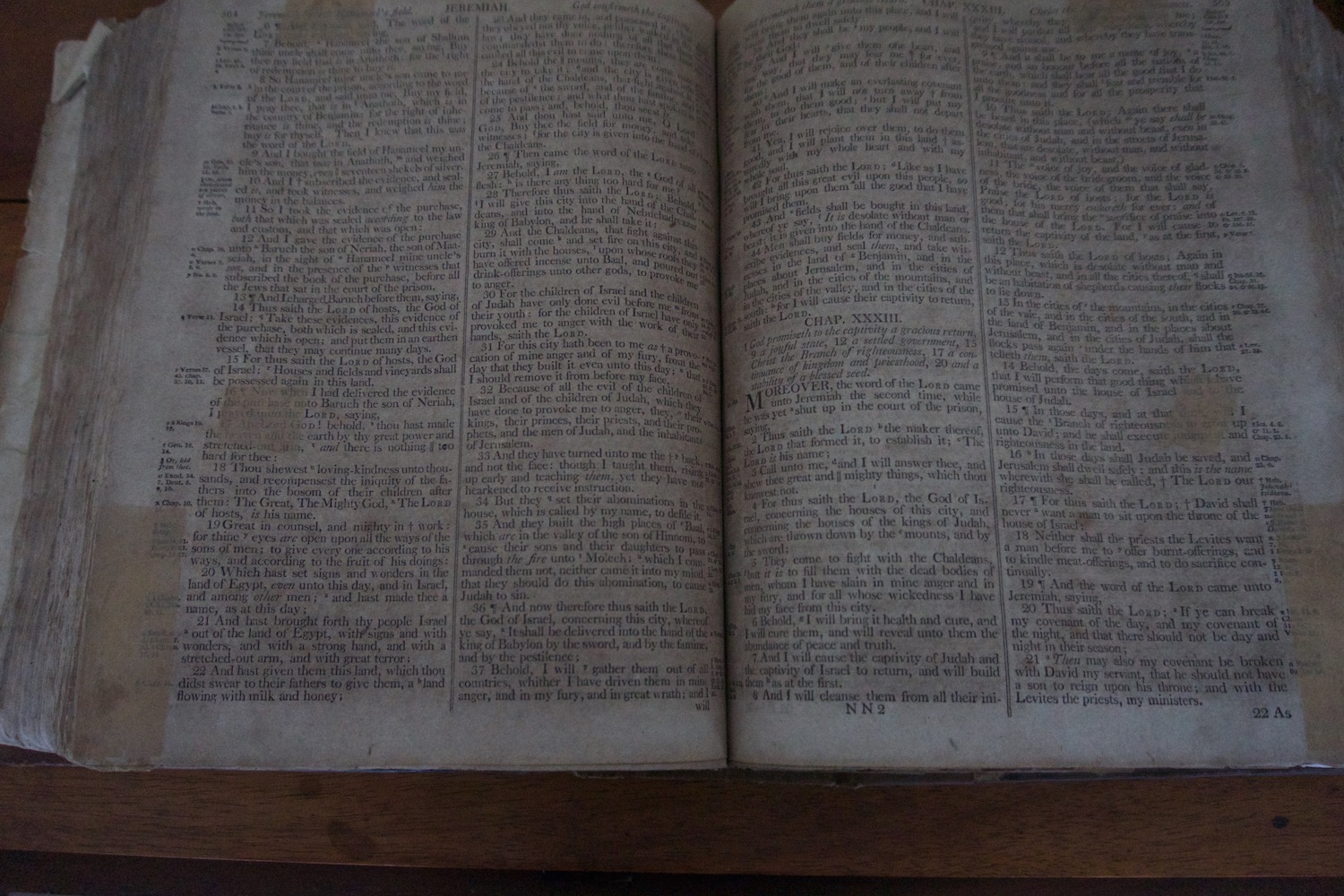 Bible of Abner Wilcox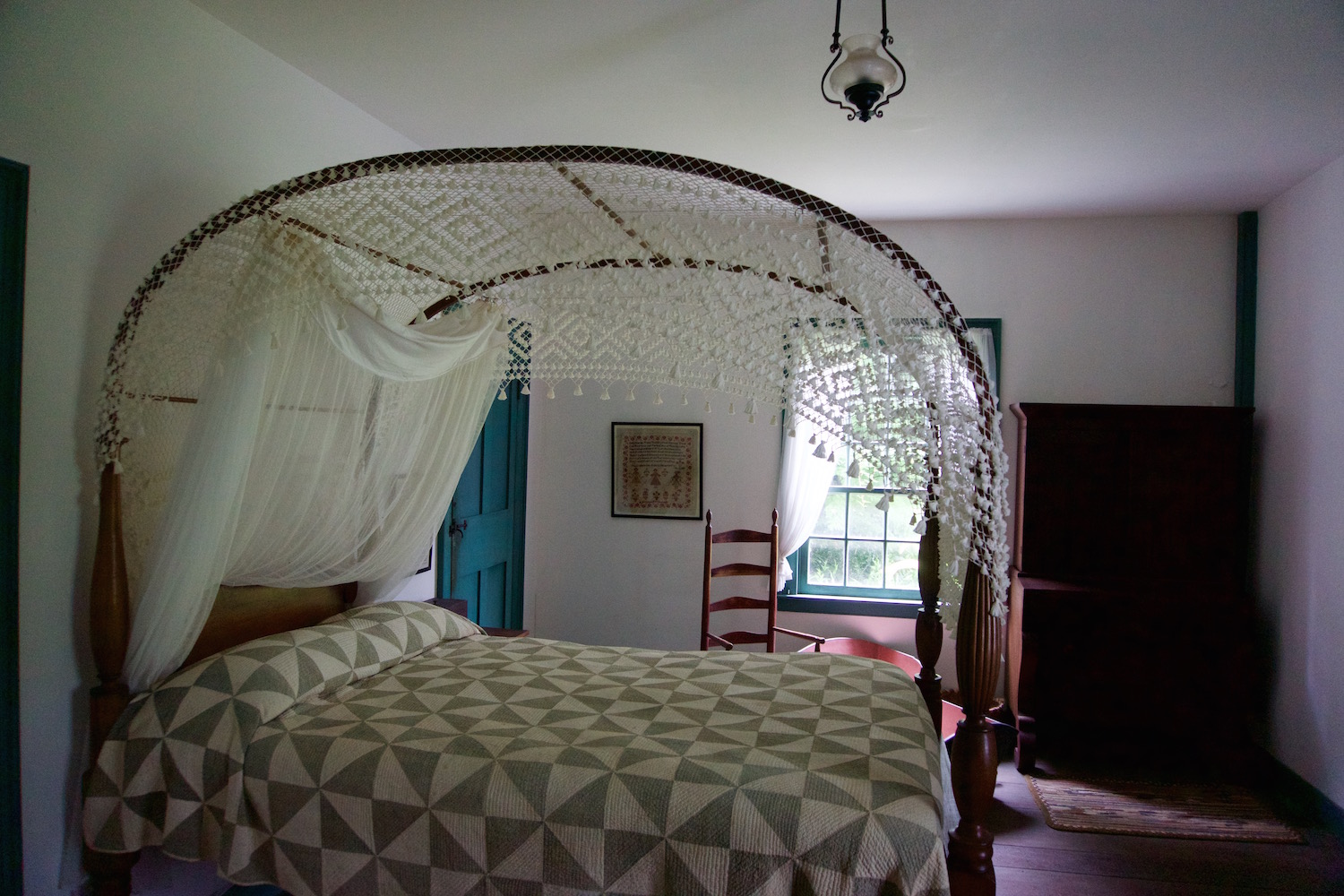 Beautiful lace canopy and 200 year old quilt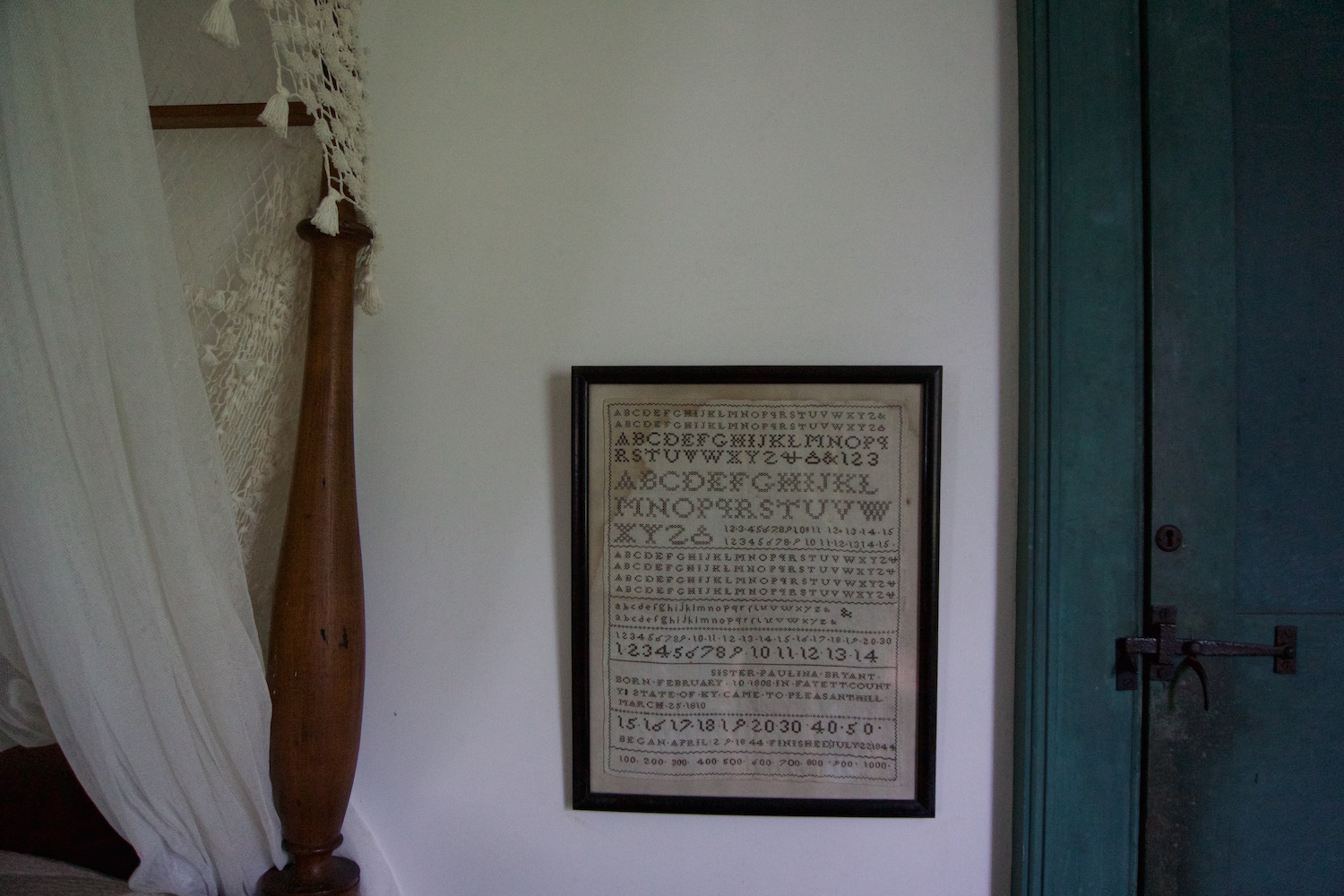 Hand-stiched alphabet by Sister Paulina Bryant in 1844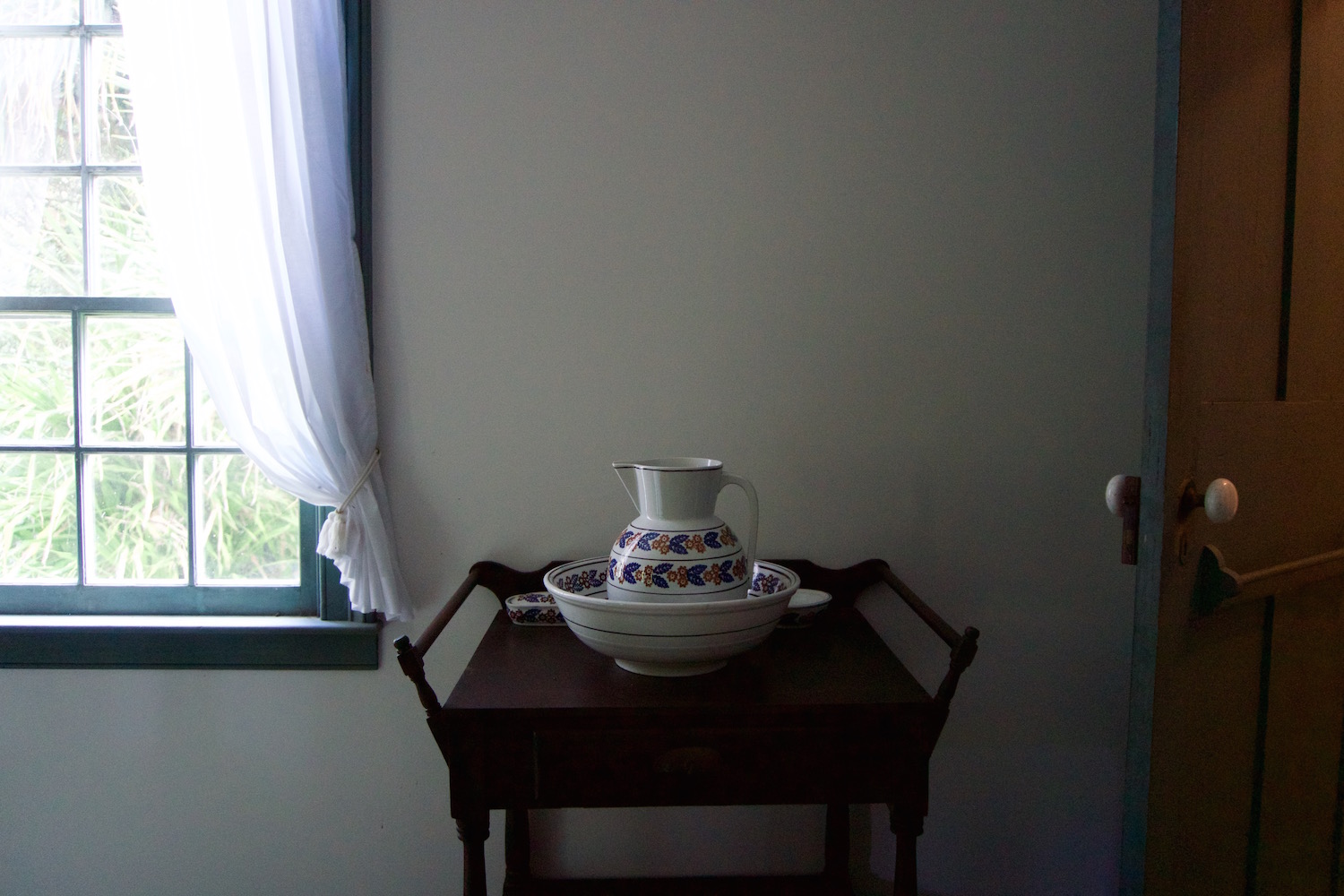 Ceramic wash basin and pitcher...one found in everyroom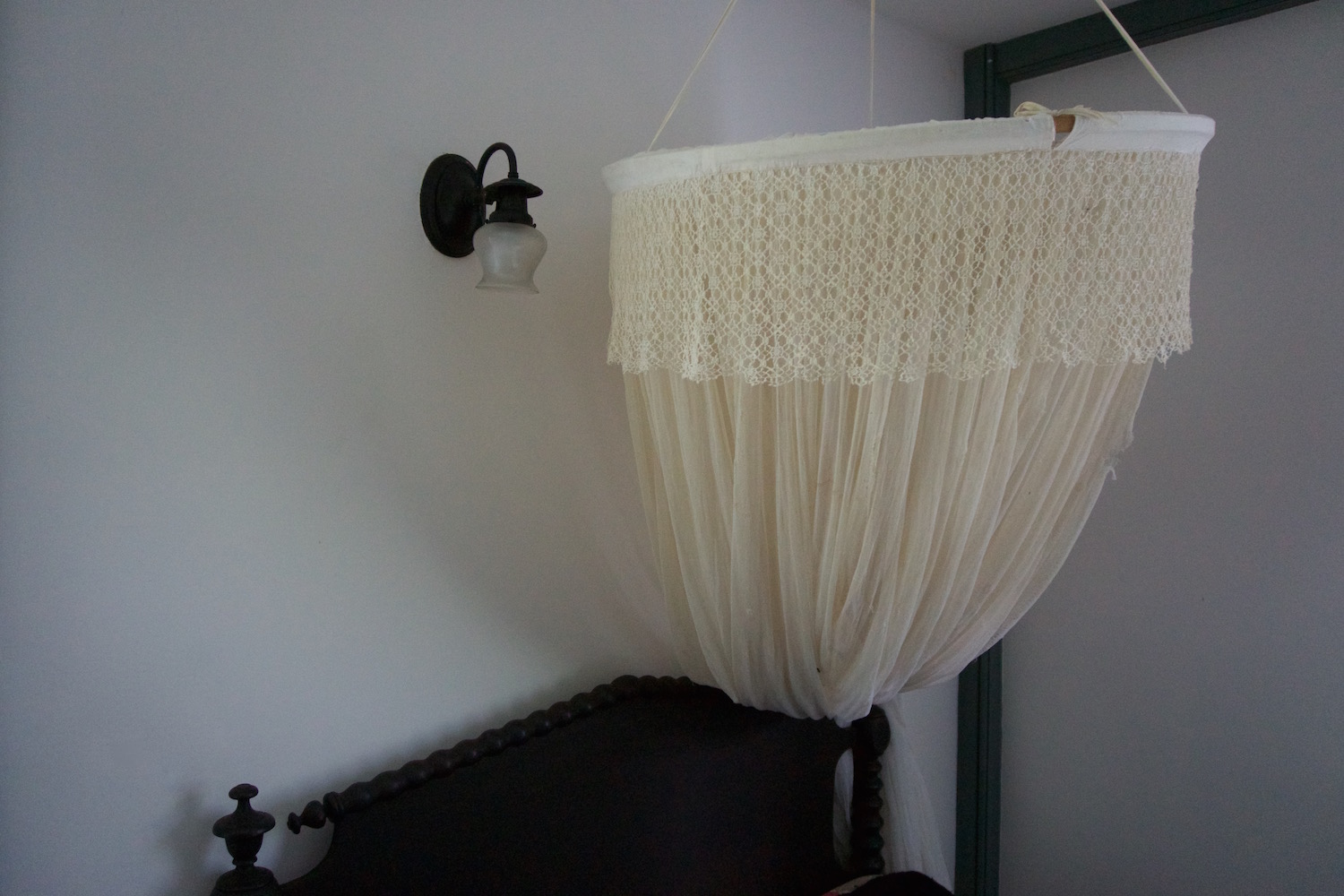 Lace mosquito net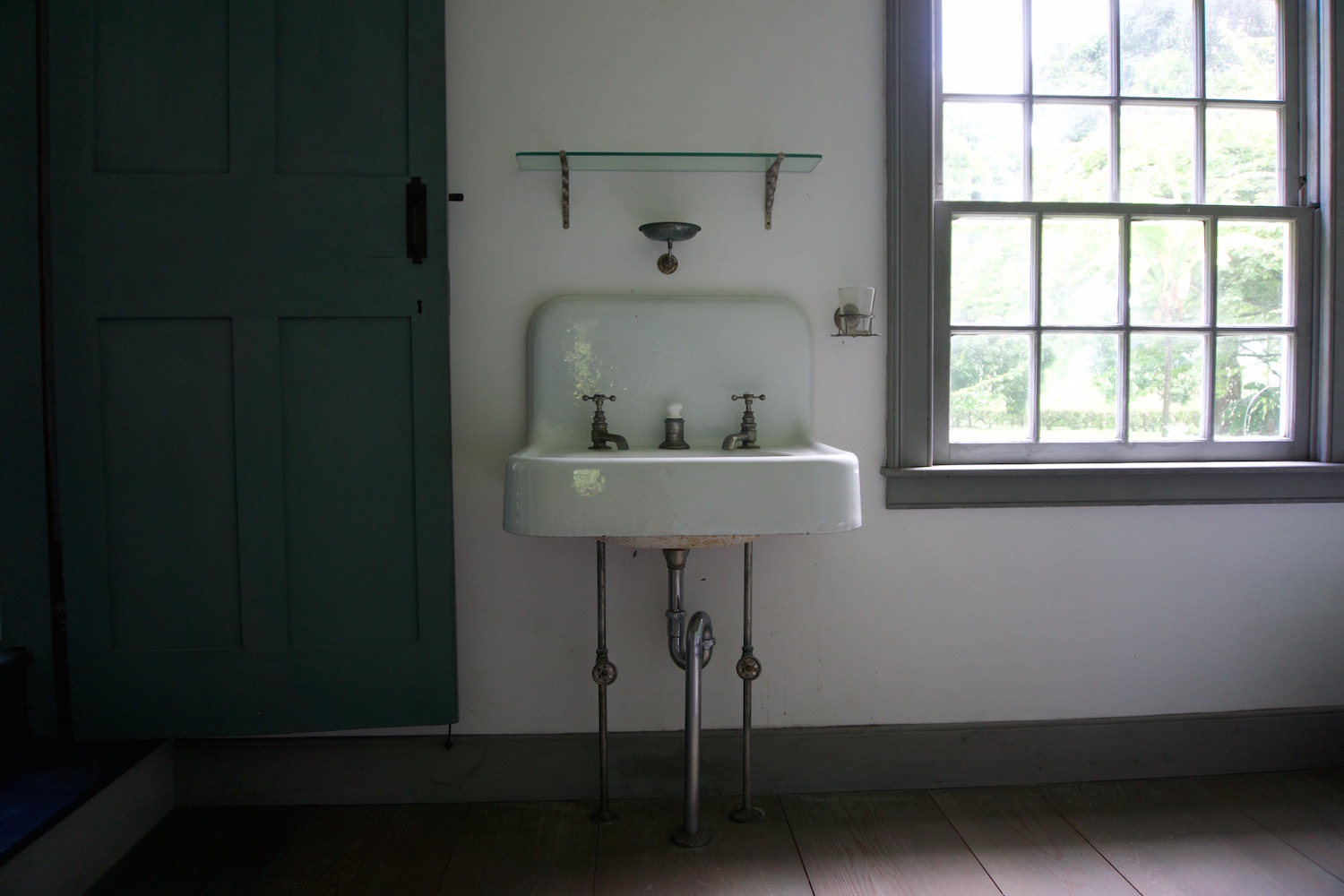 The downstairs bathroom includes a sink, toilet and clawfoot tub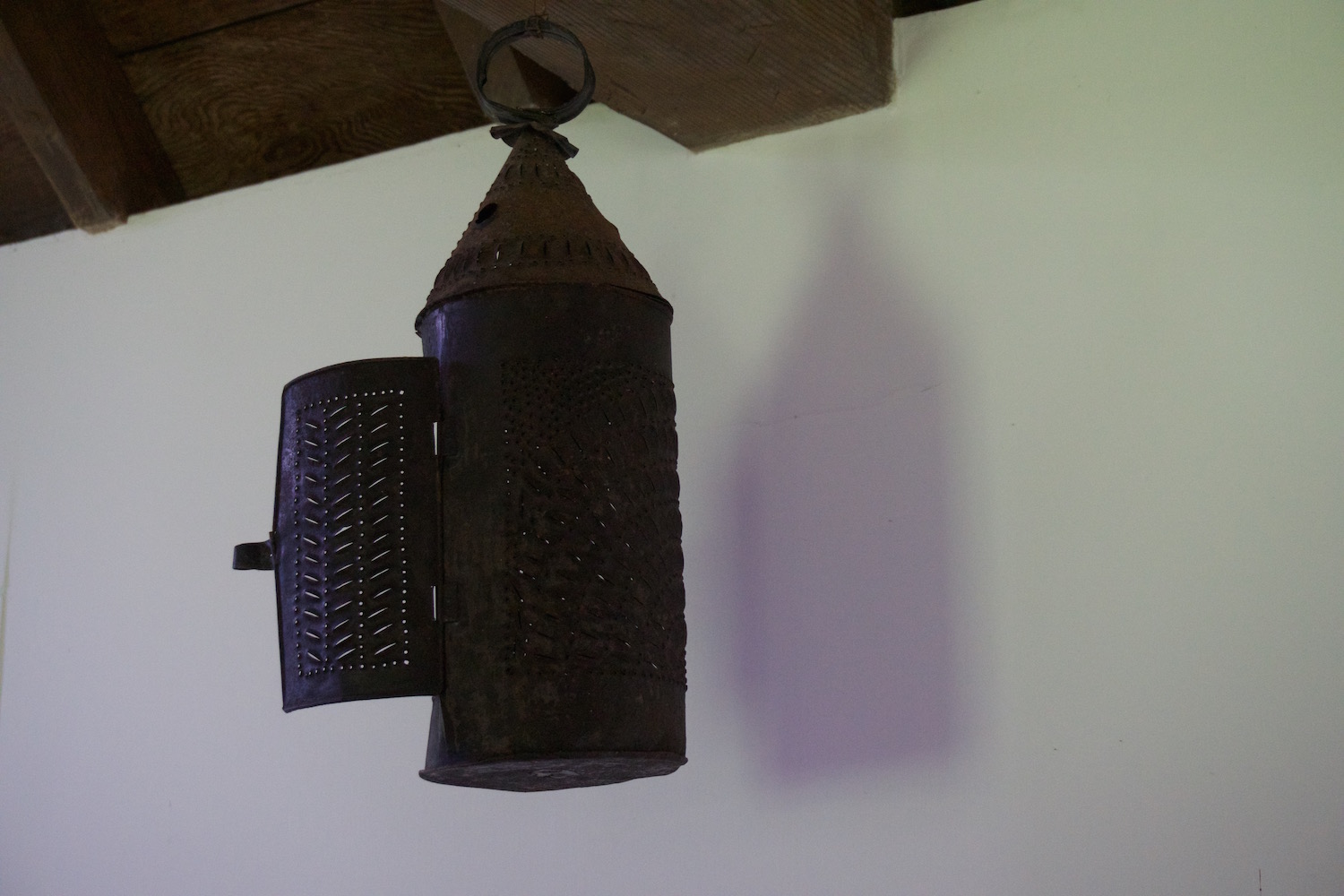 Every family's lantern had a different imprint so that when out walking at night, you knew who was approaching by the pattern of light reflected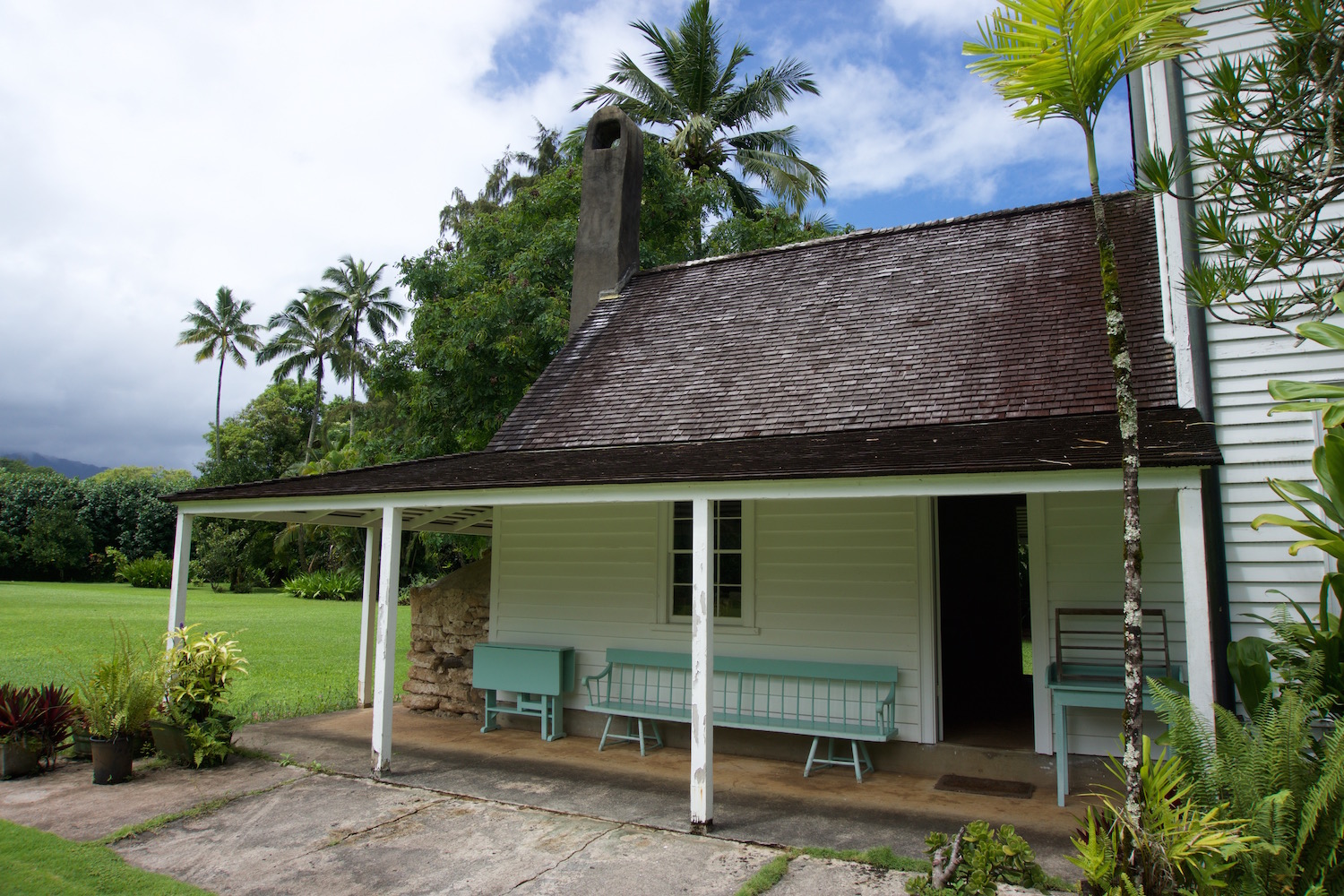 Small back lanai off kitchen area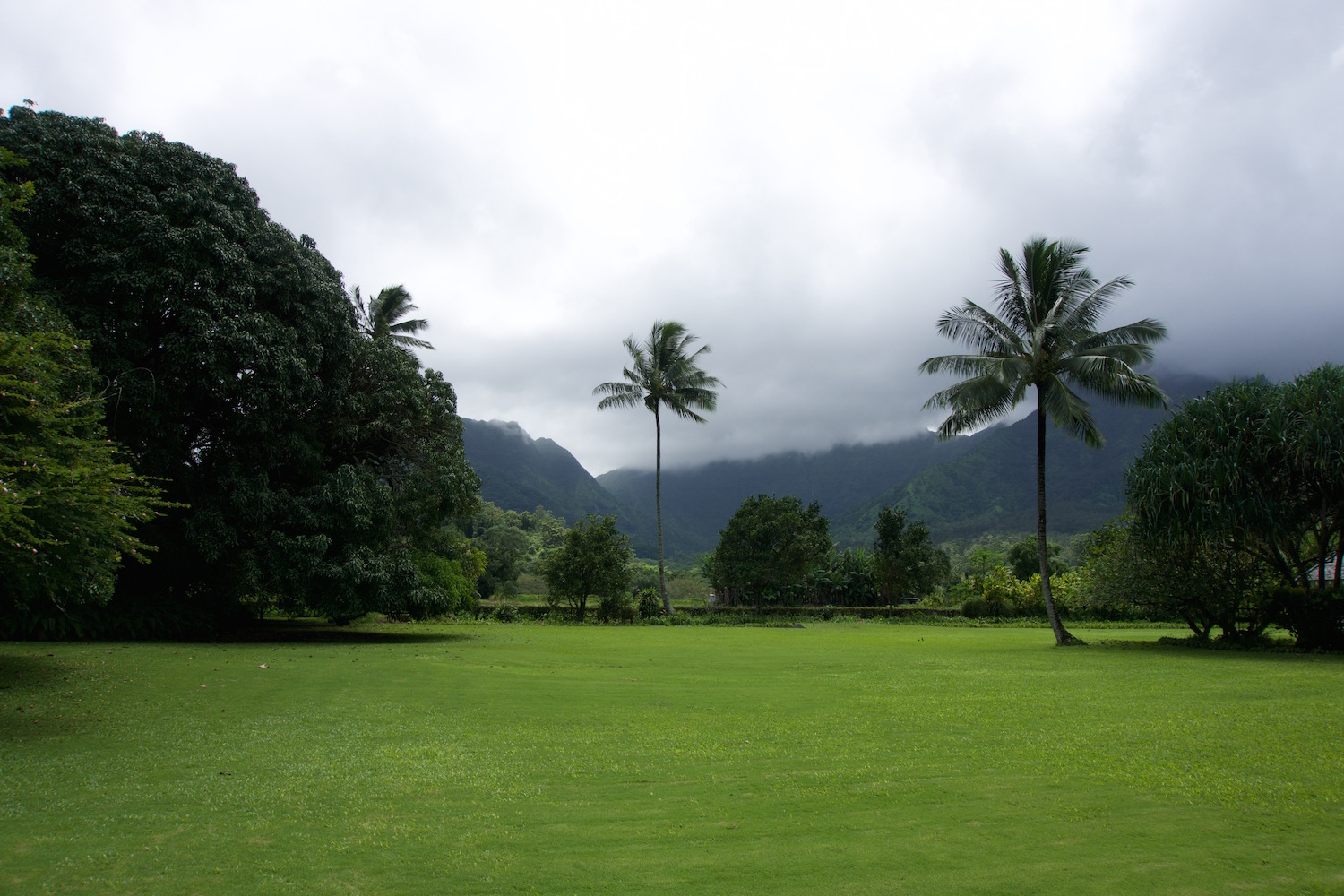 The stunning view of Bali Hai hasn't changed much, if at all, from 1837