20 Jul 2017
Scottish-American naturalist John Muir said of all the paths you take in life, make sure a few of them are dirt. However most expert hiking enthusiasts crave more than dirt, they seek adventure and challenge. Lucky for them, Kauai is home to one of the most difficult and challenging hikes in Hawaiʻi—Kalalau Trail.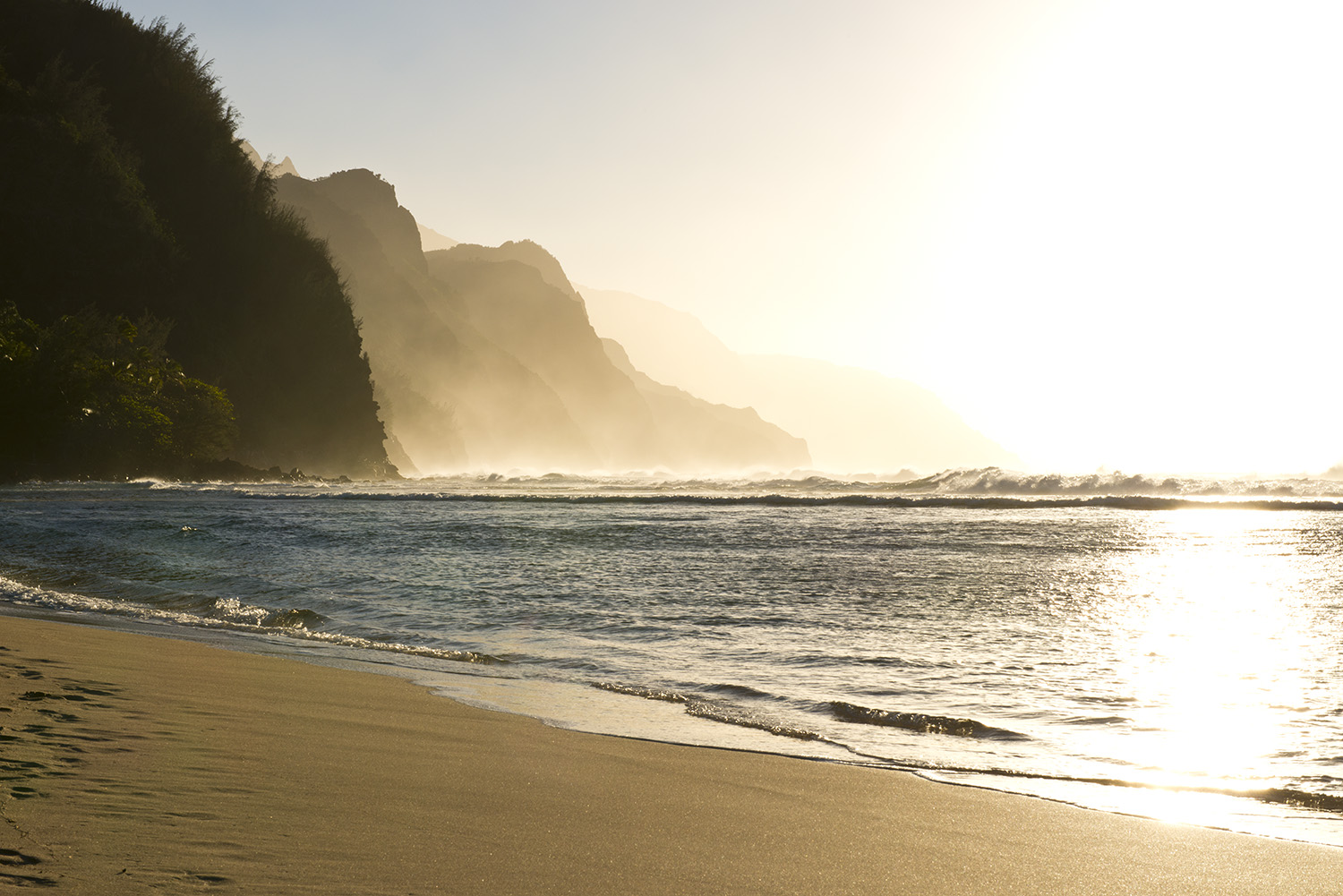 This 22 mile round trip trek is the original trail used by the ancient Hawaiians who made their home in Kalalu Valley and other remote locations along the Nā Pali coast. Beginning at Keʻe Beach, the Kalalau Trail offers the only land access to the otherwise inaccessible rugged coastline.
Steep and rarely level, the Kalalu Trail is no joke. It traverses above majestic sea cliffs and lush, breathtaking valleys, dropping to sea level at Hanakapiʻai and Kalalau Beaches. It's physically demanding with its graded climbs and slippery, muddy slopes. However, for those willing to take on the challenge, the rewards outnumber the difficulties.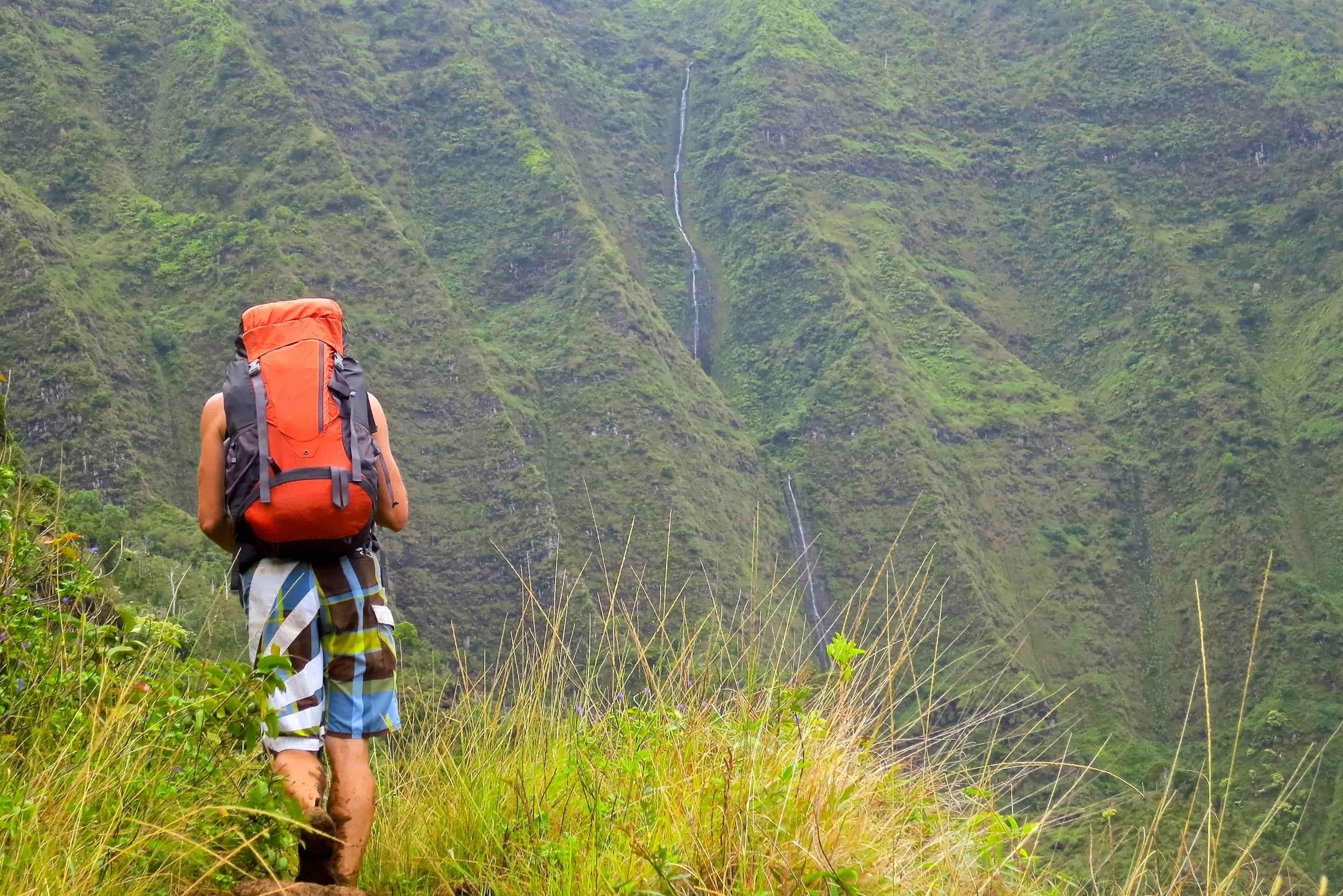 For those in good shape and ready for the hike of a lifetime, prepare to breathe in the beauty of tropical jungles and cascading waterfalls. For the grande finale, gaze your eyes upon the awe-inspiring, mile long vista of the isolated Kalalau Beach as it grazes the intensely blue Pacific Ocean. Epic doesn't begin to describe it, so lace up the hiking boots, grab the essentials and prepare for an adventure you'll never forget.
To ensure the best Kauai experience possible, planning and preparation are your best friends. Don't fool yourself into thinking this is a beginner hike, it is most certainly arduous. To explore the entire trail and all it has to offer will take about three to five days.
Most visitors choose to hike only part of the trail and never make it all the way to Kalalau Beach. This popular day hike starts at Ke'e Beach and goes to Hanakapiʻai Beach. This stretch of the hike is four miles round trip and sees the highest number of hikers. After this first section of the trail, the hike becomes more remote and dangerous and is recommended for experienced hikers only. After Hanakapi'ai Beach, the trail picks up with challenging switchbacks and trepidatious ridges. Rocky, steep and muddy, use extreme caution on this part of the trail.
Hikers who choose to continue another two miles into the Hanakapiʻai Valley are welcomed with a 120-foot waterfall. Keep in mind visiting the falls increases the hike to an eight mile round trip. If you plan to hike further than Hanakapiʻai Beach, you are required to purchase an overnight permit from the Hawaii Department of Land and Natural Resources. It is advised to plan ahead as permits are limited and sell out months in advance.
The portion of trail beyond Hanakapiʻai is one of the most difficult hikes on Kauai. Even experienced hikers in great shape can expect a minimum of an eight hour day to complete the round trip. With a climb of over 800 feet, it's easy to see why this challenging trek is famous for its beauty. Emerald green cliffs tower over the Pacific Ocean, taking your breath away.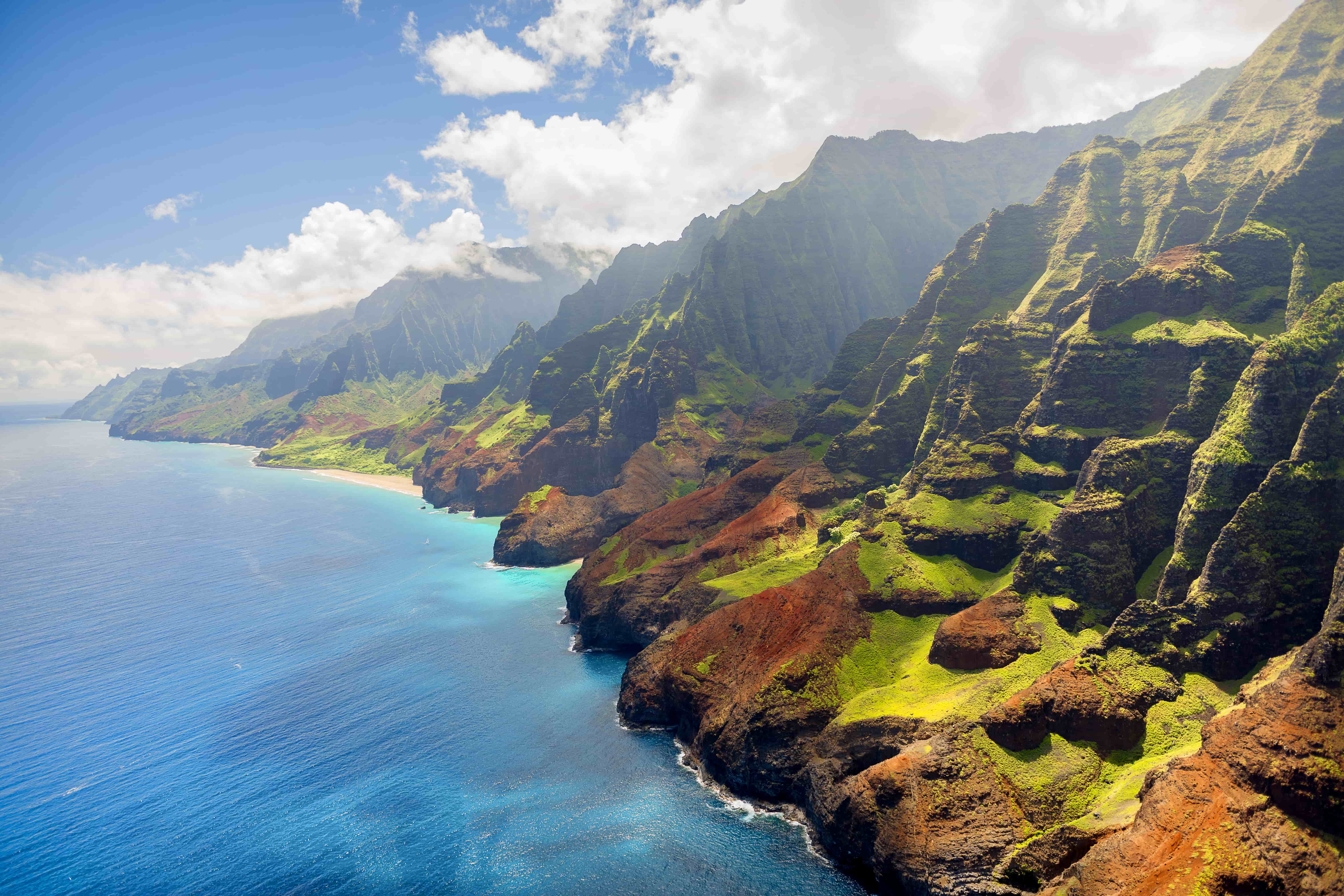 The remaining five miles of the trail are often narrow with steep drop-offs on the cliff side. Extreme caution is advised. The trail ends in the Kalalau Valley, set behind an isolated beach accessible only to those who have hiked the eleven miles. Explore magical streams and waterfalls within the valley, and don't forget to bring the proper gear to enjoy your adventure safely. There are no roads leading into the valley so it's recommended hikers bring a sleeping bag, tent and a water filter or purification tablets. Also remember to tell someone where you are going and take note that you will not always have cell phone service available.
For full safety recommendations, check the Kalalau Trail website at www.kalalautrail.com.