28 Aug 2017
Maui is the second largest Hawaiian Island but has a smaller population than you'd expect,   which makes Maui very popular with visitors looking for sophisticated diversions and amenities in the small towns spread throughout the island.
Rise early and stand above the clouds high atop Haleakala, enjoy an afternoon of whale watching in Lahaina or lose count of the many waterfalls along the road as you maneuver the hairpins turns of the Hana highway.  One visit and it's easy to see why Maui is called the "The Valley Isle".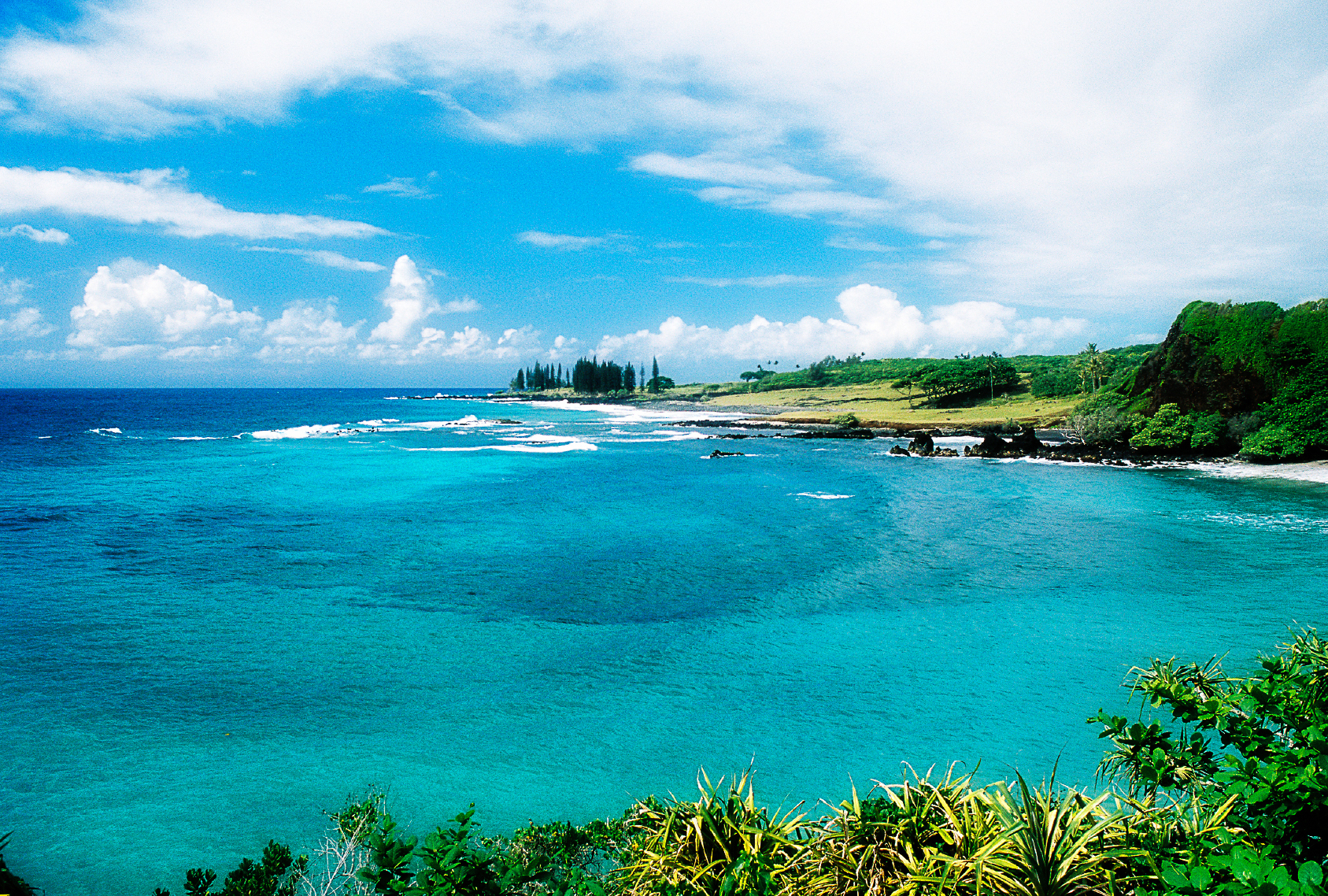 On November 26, 1778 Captain James Cook became the first European explorer to see Maui.  Unable to find suitable landing, Captain Cook never set foot on the island. French admiral Jean-Francois de Galaup, comte de La Rerouse was the first European to visit Maui, he landed on the shores of what is now known as La Perouse Bay on May 29, 1786.
Maui's first trading encounters began in the early 19th Century, with Europeans who were trading goods for China.  Whaling soon became prevalent, as Hawai'i sat directly between Peru and Japan.  Lahaina and Honolulu soon became the main Pacific ports for the growing whaling fleet.  By 1824 more than 100 whaling ships visited Lahaina a year.  As Hawai'i's original state capital, Lahaina quickly grew with enterprising immigrants who opened taverns, brothels, inns and shops.  At its height by the 1850s more than 400 whaling ships a year visited Lahaina.   
Sixteen times, Maui has been voted the "Best Island in the World" by Conde Nast Traveler Magazine.  And with over 30 miles of white, red, and black sand beaches, 80 beaches in total, Maui has more miles of accessible beaches than any of the other Hawaiian Islands.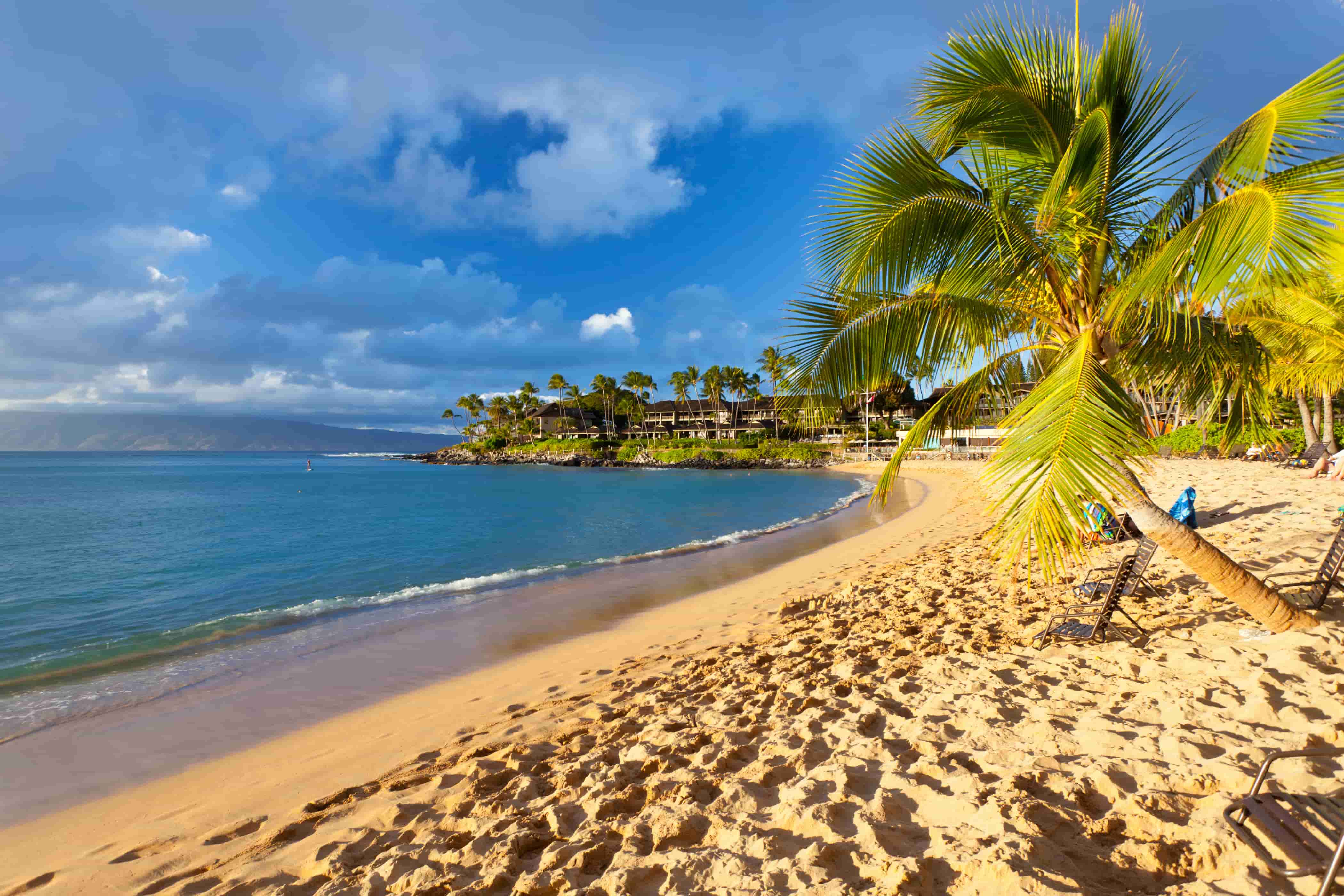 Located in West Maui, the once rowdy Lahaina is now known for its art galleries, shopping and dining, one evening you may even find yourself sitting next to part time Maui resident Mick Fleetwood or Steven Tyler.   And, with a varied selection of amazing properties available through Hawai'i Life Vacations, the hardest decisions you have to make is where you want to stay and your arrival date!
If your desire is for the comfort and privacy of a home, Baby Beach, a serene home with a private pool and so close to town, with just a short walk to the beach, this property may be the perfect place to reserve quiet time with family and friends.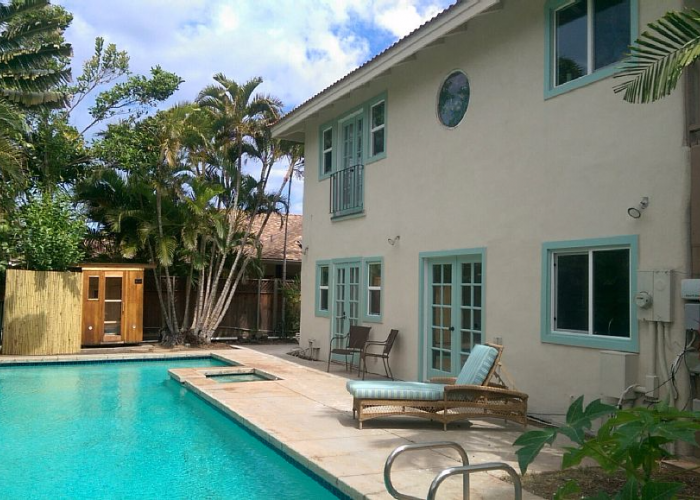 A beachfront recommendation only available through Hawai'i Life Vacations, is the Whaler 102 a "Reserve Collection" offering.  This exquisite residence features a panoramic ocean view, year round sunsets and one of Maui's favorite spectator sports – Humpback Whale watching!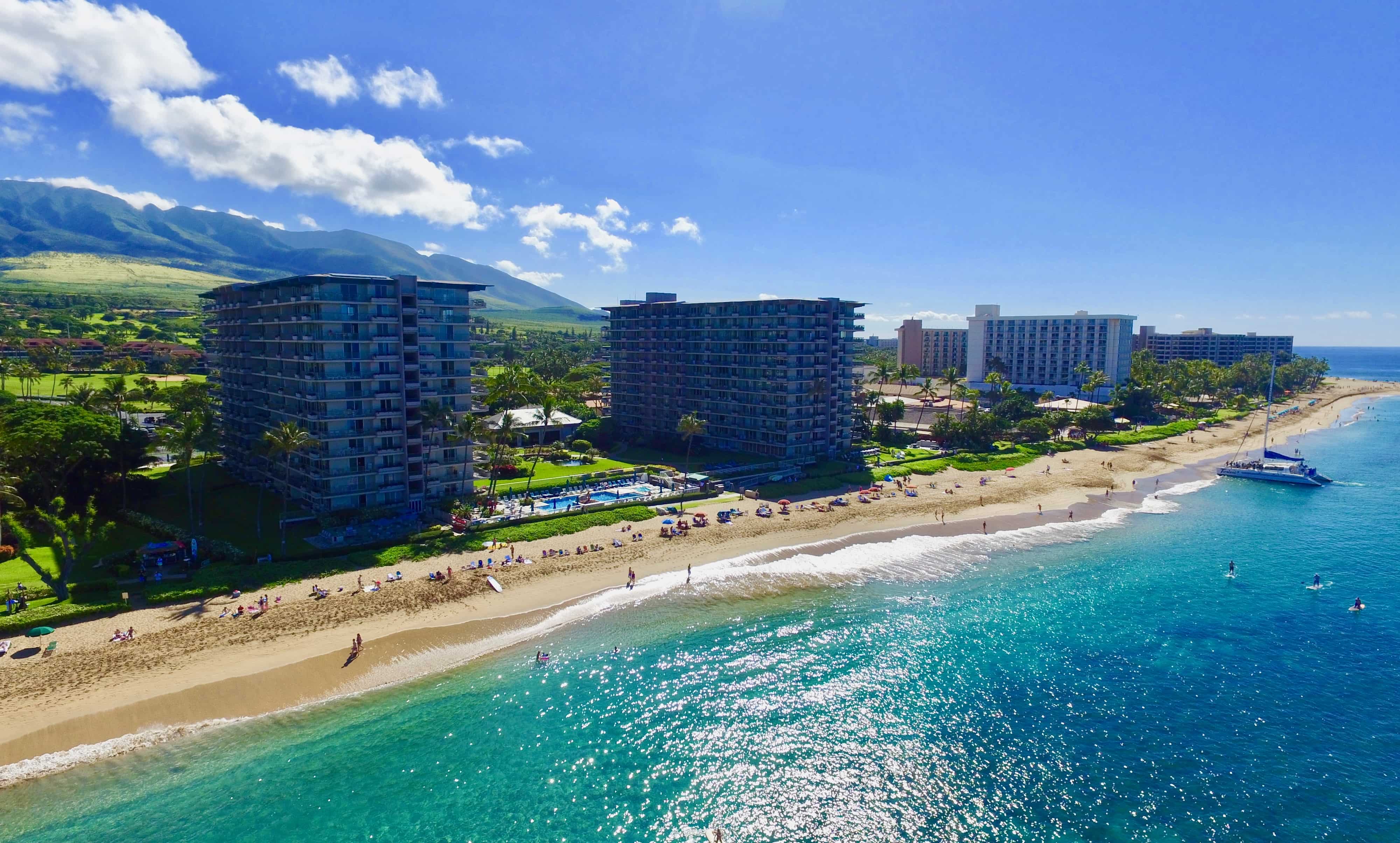 South Maui is a place of lazy days and romantic nights, blessed with miles of white sand beaches and clear views of the outer islands Lānai, Molokai and Kahoʻolawe; here you'll find the sunniest and driest area of Maui. Golf at world-class courses in Makena and Wailea and shop and dine in some of Maui's finest restaurants.
Makena is where you will find the resplendent beachside villa Hale Makena Maui.   Offering a backdrop of stunning ocean views, limitless sunsets and where tranquility can be found poolside or by enjoying a walk through the villa's lush tropical gardens.  Yet, Hale Makena Maui is near golf, shopping, dining and a vast array of water sport and other outdoor activities.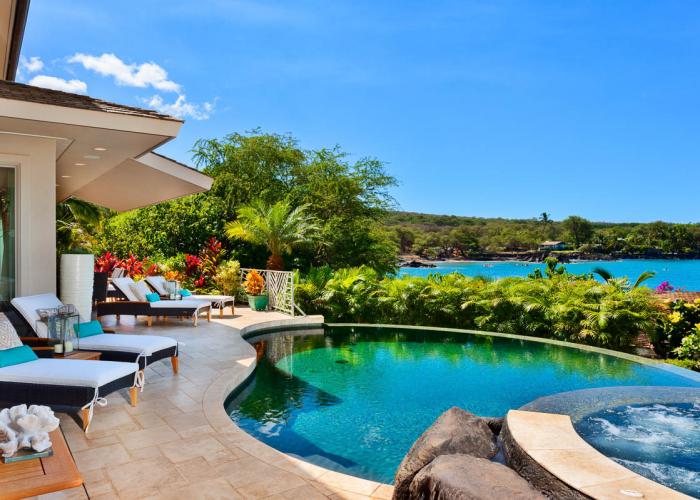 In nearby Wailea, Hawai'i Life Vacation Rentals offers the Orient Pacific Suite , a penthouse suite situate at the Wailea Beach Villas Resort.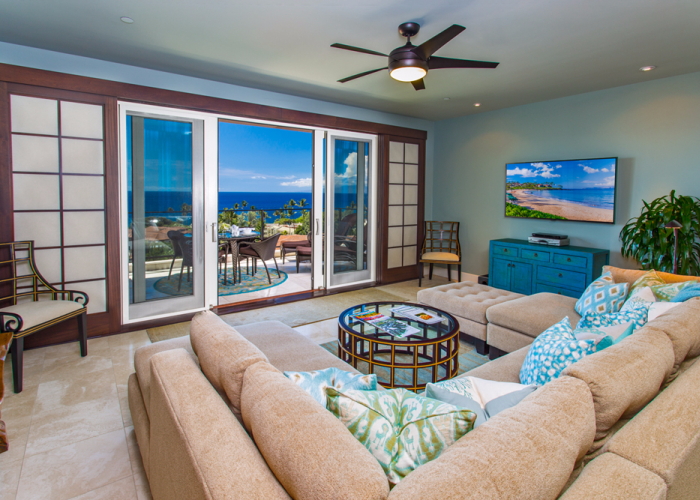 Wailea is known for its numerous crescent shaped white sand beaches.  The area's signature beach Wailea Beach was named "America's Best Beach" in 1999; nearby Polo Beach offers excellent swimming and snorkeling.
Wailea is also a luxurious resort community with staggering ocean views.  And, with world-class championship golf courses which continues to make Wailea a desirable destination for any Hawaiʻi Life Vacations clientele.

For more information on these exquisite properties and many more, contact Hawaiʻi Life Vacations at (855) 447-3685.
Aloha e Komo Mai! Hawaiʻi Life~Vacations