21 Sep 2017
Does a relaxing family vacation even exist? Or is it just like the sparkly rainbow unicorn my daughter talks about; a figment of the imagination? Well for starters, there's nothing relaxing about being cooped up in a single hotel room with your children and spouse for 2 weeks. Do you really want to go to sleep with the kids every night at 8:00 pm? How about spending a small fortune for each meal, oh and yes they still want to eat 3+ times a day! Forget about trying to store milk or leftovers in the minibar fridge as most hotels now have a rule, "If you touch it, you buy it." It's just so hard to spend quality time with your family when you can't even relax and enjoy yourself.
For the cost of a hotel room,  you can rent Ka'anapali Shores unit 161.  Not only is it a 2 bed/2 bath, but it has a full sized kitchen, dining area and living area in one large great room. Did I mention 3 TVs and a full-sized front loading washer/dryer? Best of all, it's on the ground floor and directly faces the ocean. You can literally open the sliding door and throw a ball from the lanai to your kid on the beach!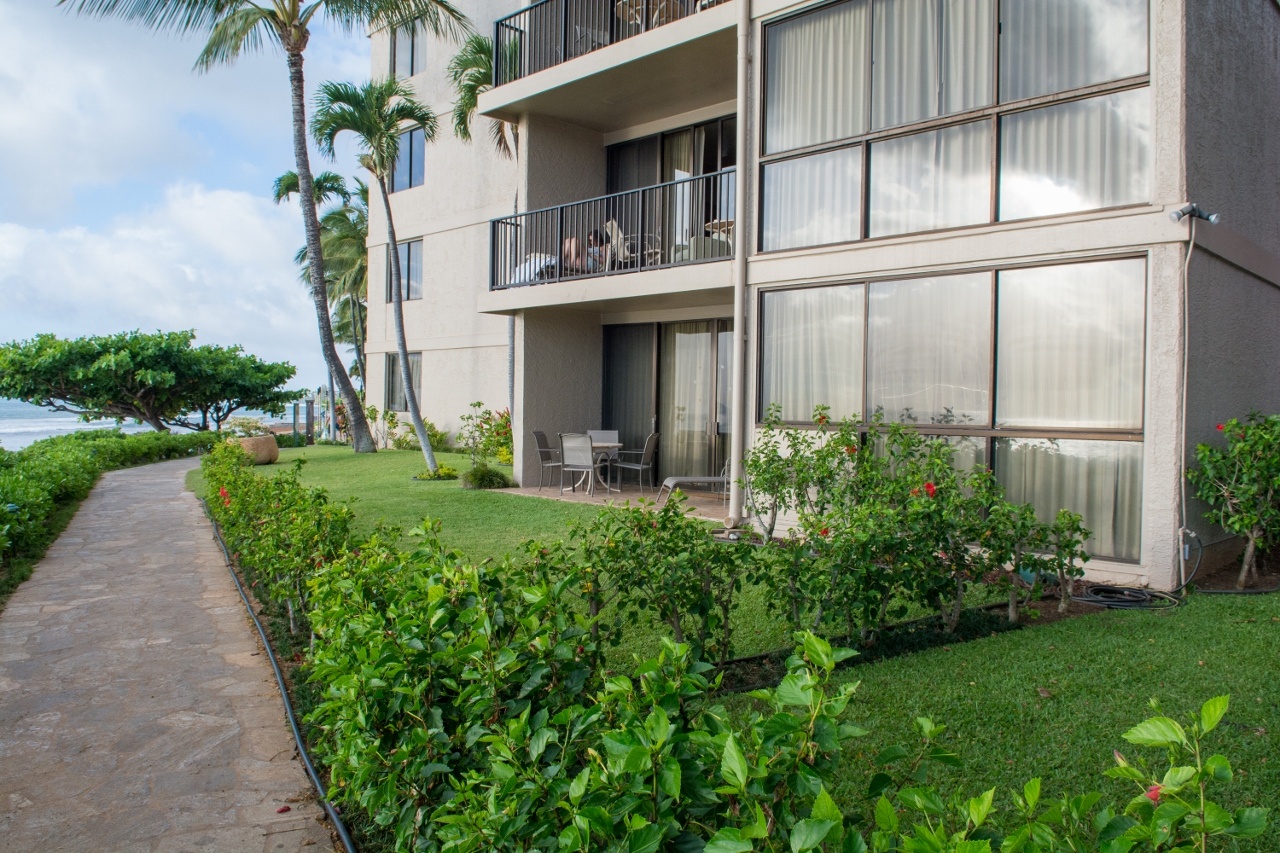 Ka'anapali Shores unit 161 faces west so you'll be sure to never miss an epic sunset no matter what you and your loved ones are doing. It's actually one of the prime spots in the whole complex for watching the sunset, proven by the small group of full-time residents who show up nearby for a quick pau hana (done work) cocktail.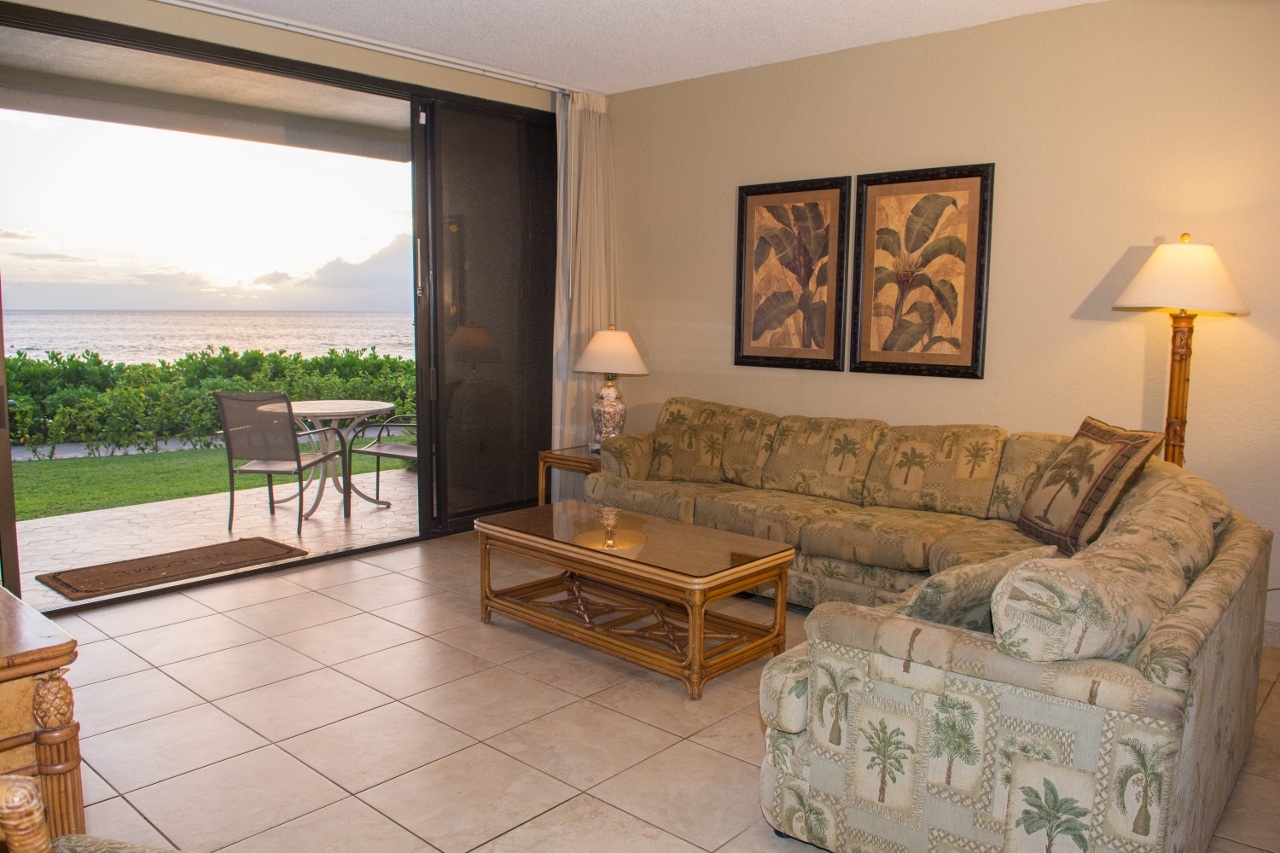 Sunset view from inside unit 161

We have personally stayed in the unit numerous times with our mainland relatives and their small children. We've all had so much fun that they request to stay in unit 161 every time they book a flight to Maui.  Over the years, we've developed a comfortable routine; a big Costco run to stock the fridge, unpack and unwind. With so much space and so many amenities, you can't help but switch to island time.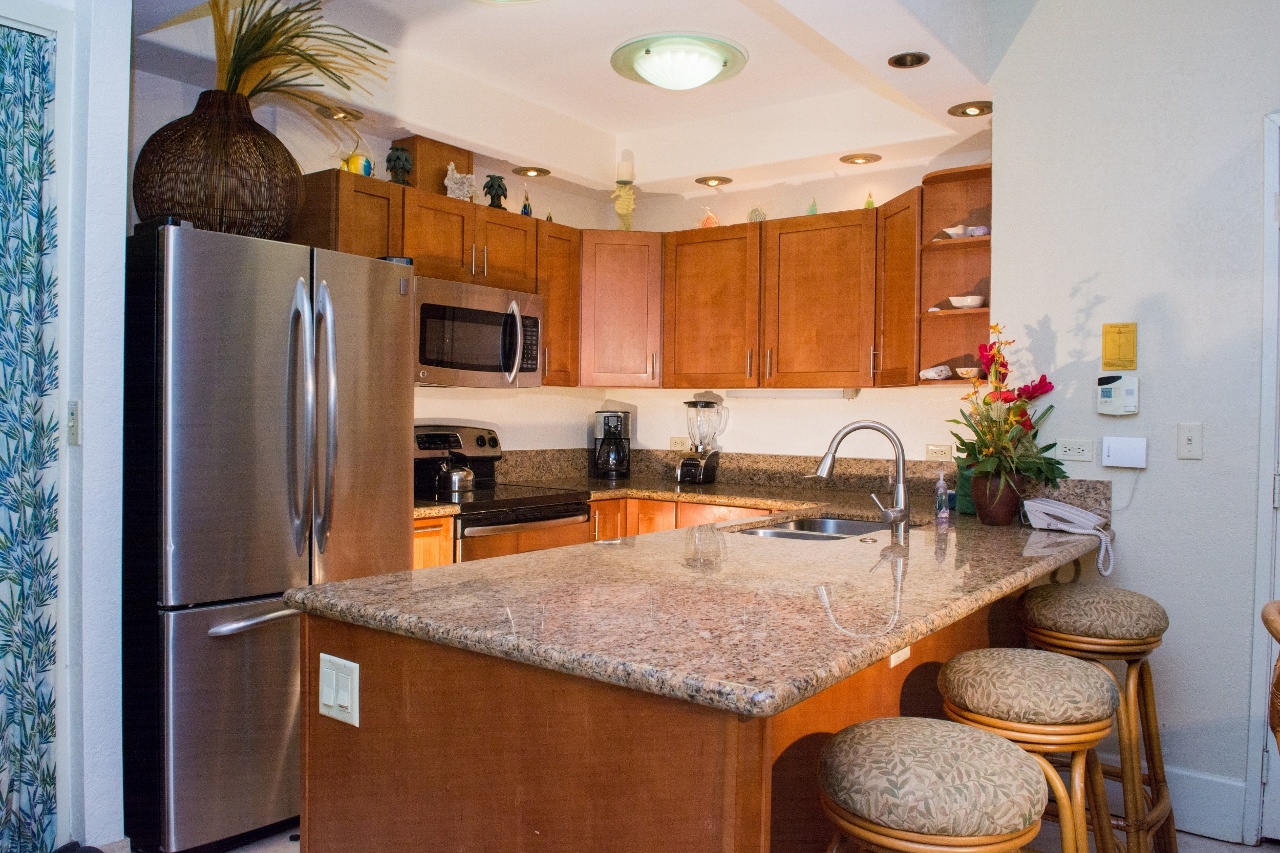 Full-sized kitchen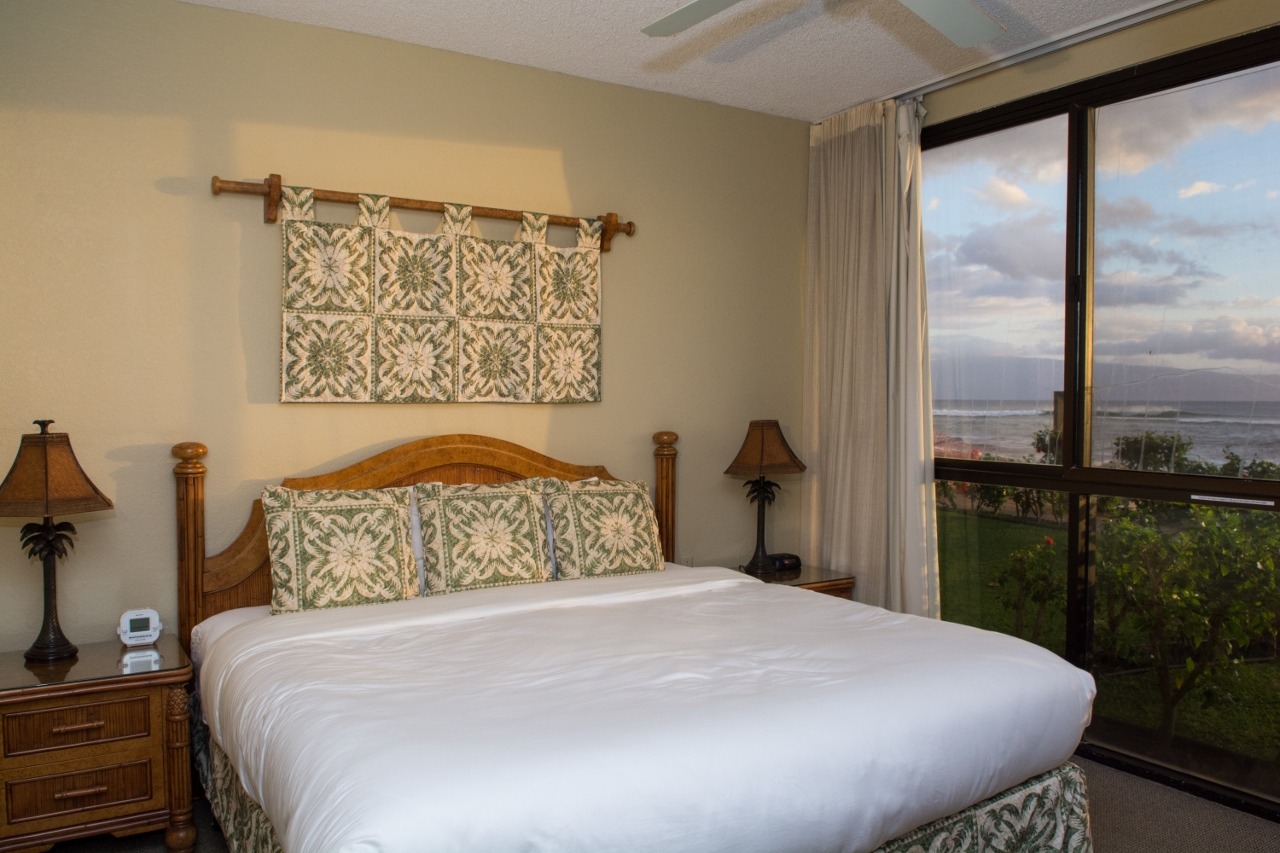 Oceanfront master bedroom
Ka'anapali Shores is conveniently located on a sandy beach in Honokowai, directly across the street from a grocery store, coffee shop, restaurants and shops. A full-service restaurant is located on the property as are several shops, tennis courts, BBQ area, 2 pools, 2 hot tubs, all amongst lush tropical vegetation and koi ponds.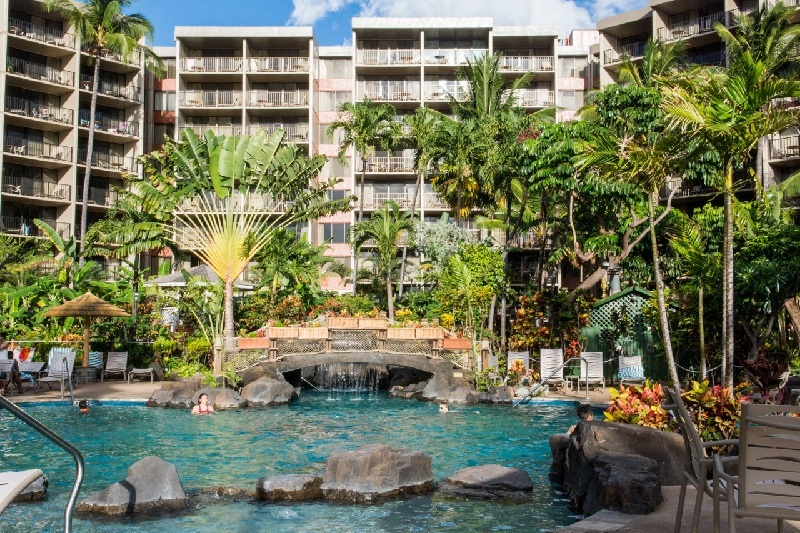 One of two pools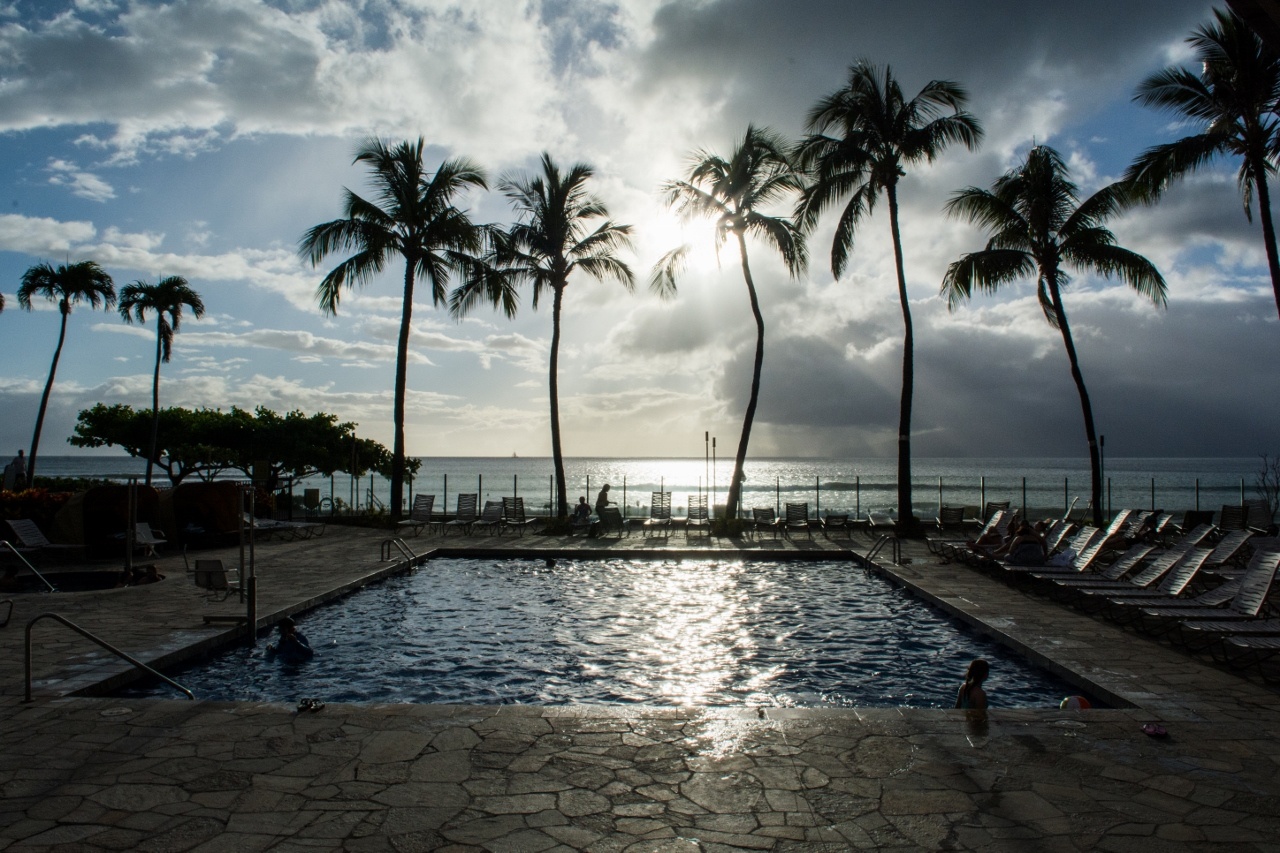 Oceanfront pool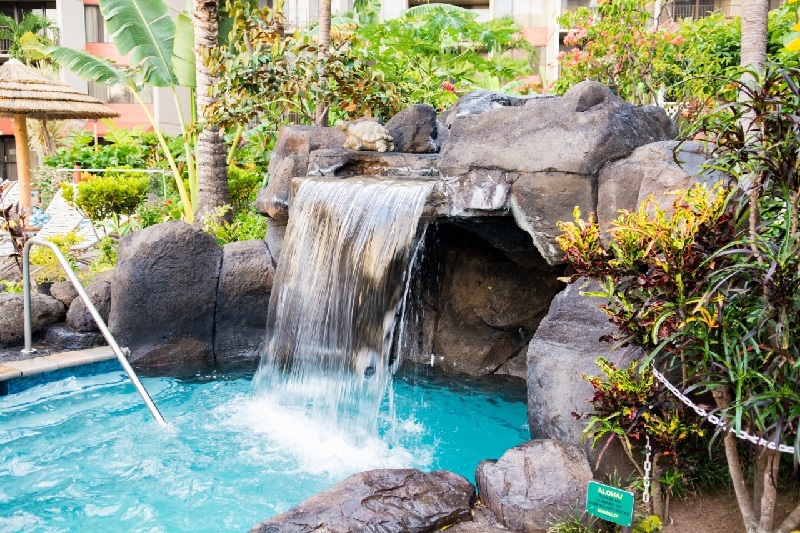 One of two hot tubs
For more information or questions about Ka'anapali Shores Unit 161, contact us at 

855.447.3685 or vacations@hawaiilife.com 
Originally posted and Written By: 
Harry "Dev" Devery
Harry "Dev" is a REALTOR(B), CRS with Hawai'i Life.
You can contact them at  or via phone at (808) 870-0966.