3 Nov 2016
Wondering what you are going to need while visiting Hawaii? Well, while we ultimately believe that 'less is more', we do think there are a few key items that can help make your trip even better! Things you can't live without while on island that aren't on our list? Share them with us in the comment section below!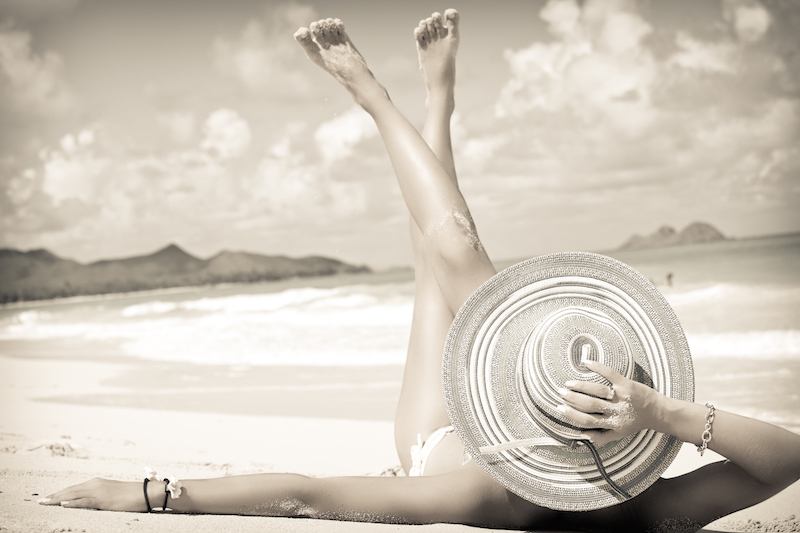 1. Light Layers- While Hawaii is known for its humid climate, it is common to have cool nights and/or windy days, especially at higher elevations. Cotton layers and thin jackets are ideal for being able to peel off and stuff into your bag when things heat up. Patagonia makes an awesome light-weight and breathable rain jacket that zips up into a little pouch!
2.  Sunscreen- And lots of it! The sun can be intense here, especially between the hours of 10am-2pm. The face, chest, and shoulders tend to take the most rays so make sure to do some extra lathering on those locations. Check out ewg.org for reef and body safe sunscreens.
3. Reusable Water Bottle- Because we live on an island, obviously our trash never leaves and we are limited on space to accommodate it. Therefore, it is important that we are mindful about the waste we create. Traveling with a reusable water bottle is a great way for you to stay hydrated, save money, and protect the planet. Although most of our homes offer filtered drinking water, the tap water is clean and safe to drink here in Hawaii. No need for gigantic cases of plastic water bottles from Costco on this trip! For a great insulated bottle, check out Hydroflask.
4.  Bug Repellent- Don't worry, there is no Zika virus here but that doesn't make those mosquitos any less annoying. Once you get bit, there isn't much you can do to get rid of those bites so best to avoid them altogether. Use a bug repellent anytime you plan to be near a resting body of water or hiking in shady groves. We recommend a natural repellent lotion called Tropical Resilience that is made locally on Kauai.
5.  Beach Tote-  Having a bag on hand to contain all your daily must-haves, is key to keeping organized. We love the Big Baggu bags as they take up virtually no room in your luggage, hold lots of stuff, double as a grocery bag if need be, and only cost $12!
6.  All Terrain Shoes- Hiking in Hawaii is different than other destinations because there is usually mud and water involved. We've found that a closed toed shoe that is light-weight and water resistant is ideal if you plan on hiking more than once. It is almost guaranteed that your shoes will get wet on your hike and nobody wants to put on water-soaked hiking boots the next day! Reebok makes a great all-terrain tennis shoe that is perfect for providing stability on the trail and also designed to repel water and dry out quickly.
7.  Sarong-  Beach towels are cozy but heavy and bulky to lug around. We suggest packing a couple of sarongs to throw in your bag when out and about. These are awesome for hikes to waterfalls, spreading out in the grass for a picnic, or even using as an impromptu blanket for those chilly moments. If you don't have any at home to pack, once on island, you can pick some up at  any local gift shop. They range in price from $10-$30.