9 Sep 2016
The best part about visiting a new place is experiencing the local cuisine. While Hawaii is obviously not its own separate country, due to the melting pot of culturals that make up our population, we still do have plenty of interesting and unique things to try. Check out our list of some of our local favorites...
Shave Ice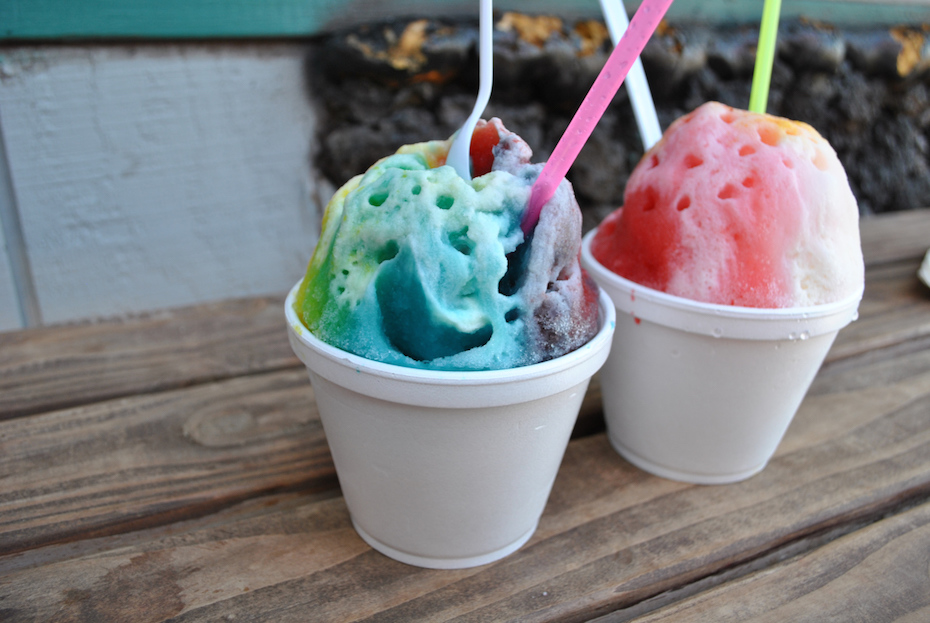 Image: RLRB
Think refined snow cone...a shave ice is finely shaved fluffy flakes of ice topped with a variety of flavored syrups. While typically you are going to encounter just your basic ice and syrup combo (with an occasional scoop of ice cream), many businesses are taking things a step further by offering hand-made fresh fruit flavored toppings made from local and organic ingredients. A great treat for a hot Hawaiian day!
Our local recommendation: Wishing Well Shave Ice (Kauai)
Plate Lunch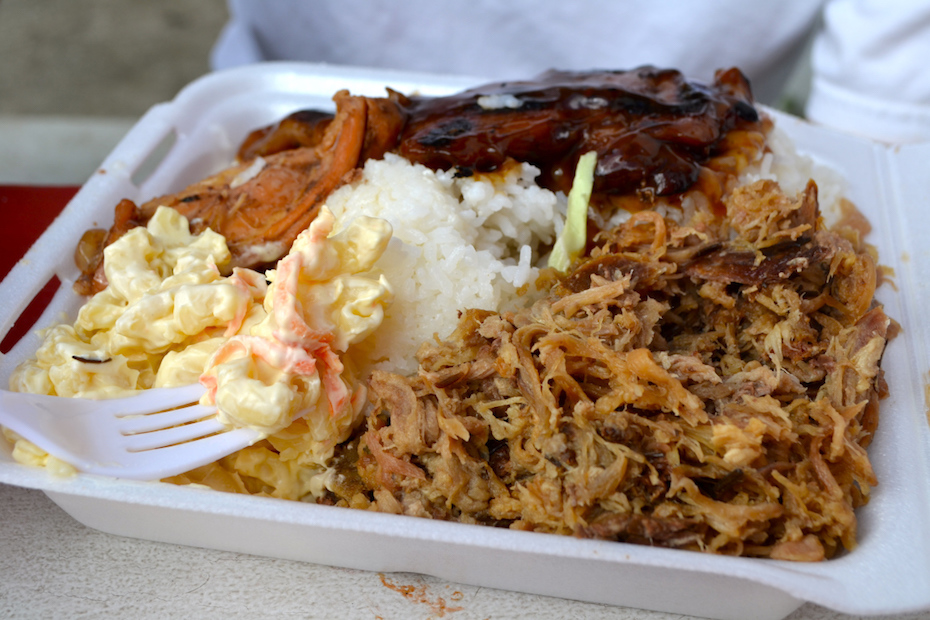 Image: Eyechow
The plate lunch is a staple amongst local Hawaiians. Almost always served in a styrofoam to-go container, the 'plate' typically consists of 2 scoops of rice, one scoop of macaroni salad and a whole heaping of your choice of meat. Meat options include such things as kailua pig, chicken katsu, Korean BBQ, teriyaki beed, or mahi mahi. A mixed plate allows you to have multiple meats in one. We can't promise you won't be tired and ready for a nap after this extremely satisfying meal.
Our local recommendation: Rainbow Drive-In (Oahu)
Malasadas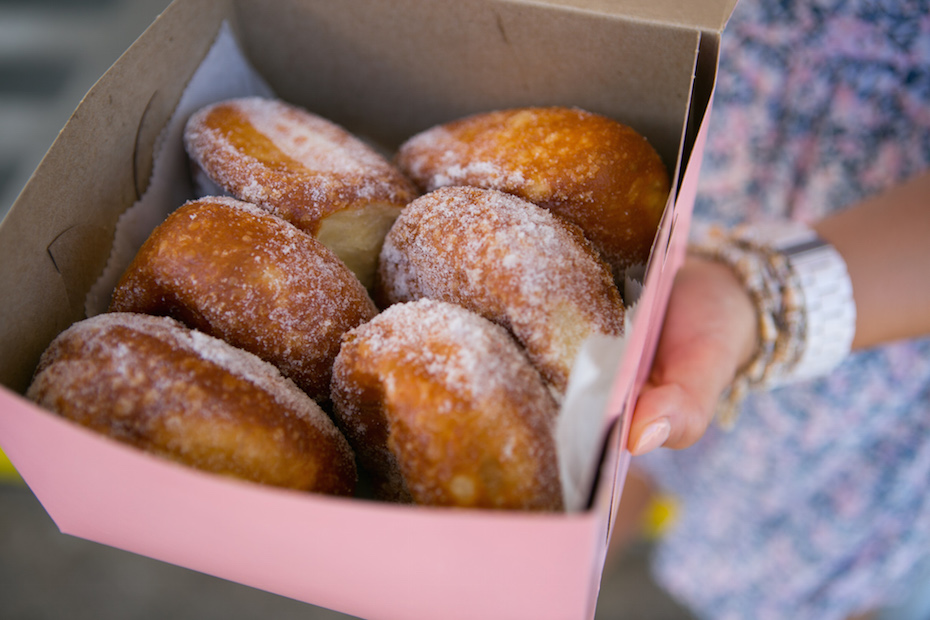 Image: Steven Byeon
A sugary no-hole donut that originated in Portugal, a malasada is basically a deep-fried ball of heaven. We suggest eating one while still warm but truthfully, they are good anywhere, anytime.
Our local recommendation: Leonard's Bakery (Oahu)
Poke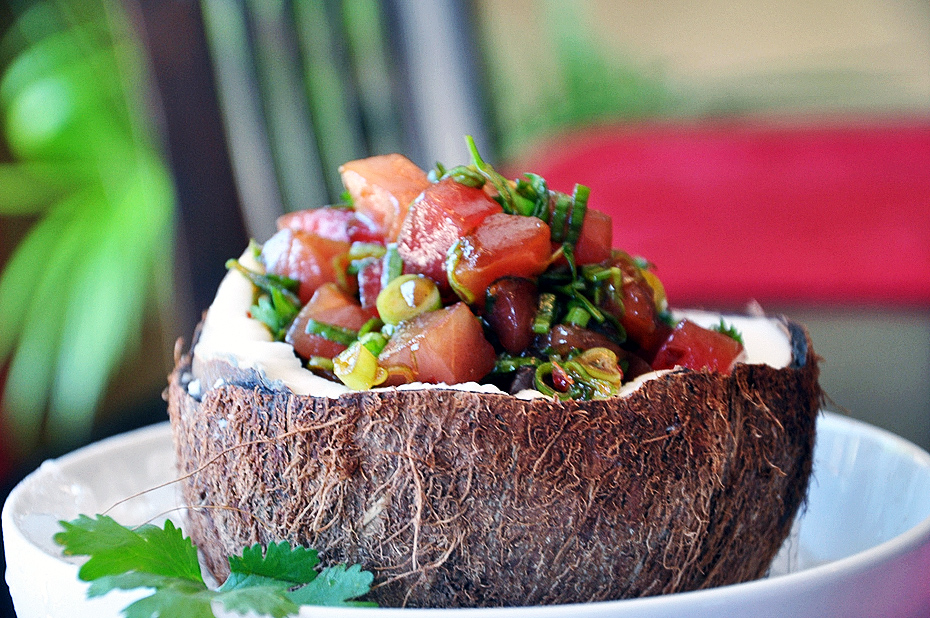 Image: Unknown
Fresh, raw bite sized pieces of fish (usually Ahi) marinated in a variety of sauces and ingredients, poke is the Hawaiian's spin on sashimi. While poke can be found at supermarkets, restaurants, and specialty stores, this is something you always want to make sure was prepared with fresh fish. Grabbing a poke bowl to go and picnicking at the beach is our favorite way to enjoy.   
Our local recommendation: Umeke's (Big Island)
Saimin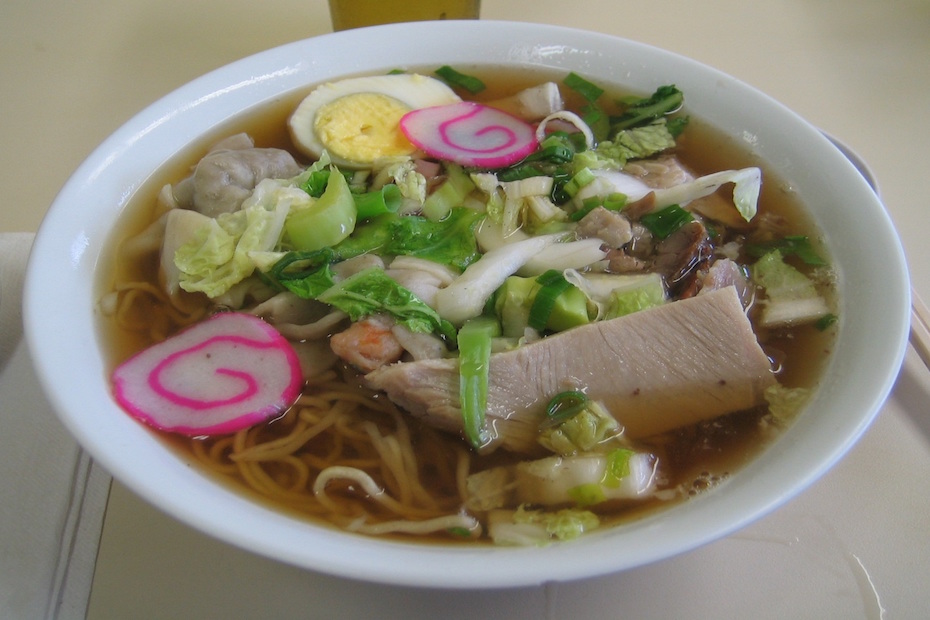 Image: Unknown
Saimin originated from Hawaii's sugar plantation era, when poor immigrant workers cooked Chinese egg noodles with whatever they had on hand. Now a staple Hawaiian comfort food, the dashi broth is usually made from shrimp, kombu (dried kelp), mushroom and ginger and can be topped with ingredients like kamaboko (fish cake), char siu pork, green onions, hardboiled egg, and slivers of Spam.
Our local recommendation: Hamura's Saimin (Kauai)
Spam Musubi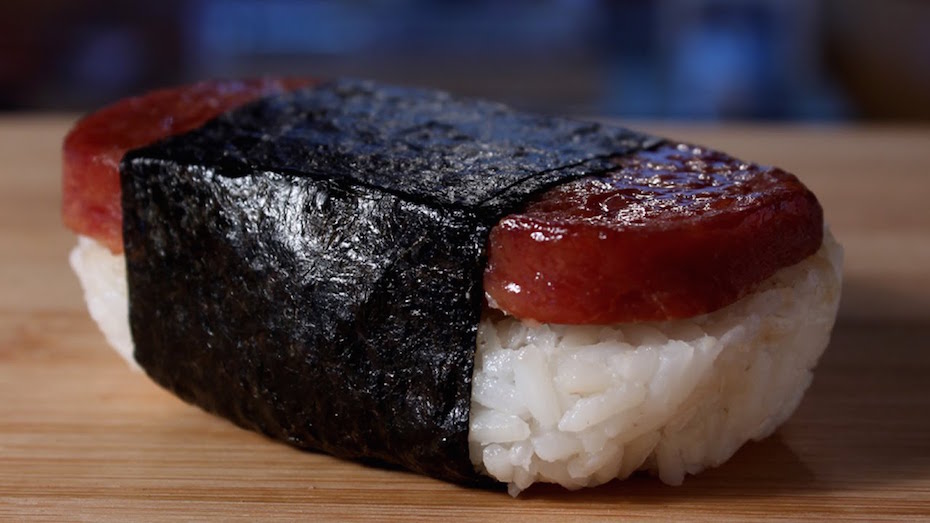 Image: Unknown
Locals think spam musubi is the ultimate portable snack. Who knew that just a simple combination of white rice, sliced spam, and dried seaweed could become such a crown jewel of Hawaiian snacks! Fun Fact: Island residents consume nearly 7 million cans of spam a year, much of it dedicated to musubi. As musubi isn't refrigerated, it is sold off the counter at almost every convenience store, grocery store, and lunch counter in the state.
Our local recommendation: Da Kitchen (Maui)