25 Sep 2014
E lauhoe mai na wa'a; i ke ka, i ka hoe; i ka hoe, i ke ka; pae aku i ka 'aina – "Everybody paddle the canoes together; bail and paddle, paddle and bail, and the shore will be reached. If everybody pitches in, the work is quickly done."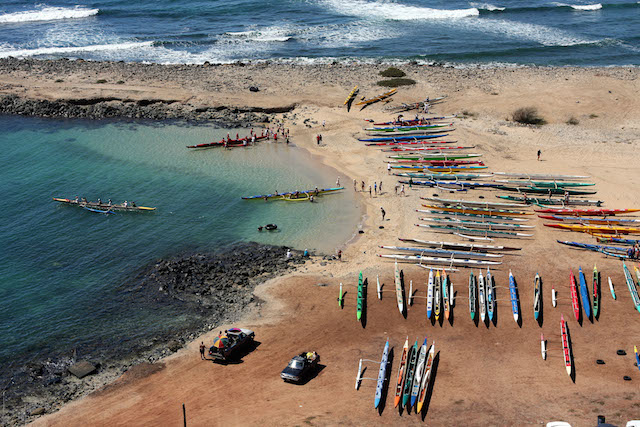 The 36th annual Na Wahine O Ke Kai, the most prestigious long distance open water outrigger canoe race for women in the world, took place Sunday, September 21st. 61 crews from around the globe traveled to the Hawaiian islands to participate in this 41 mile, V6 (10 paddlers) outrigger canoe race from Hale O Lono, Molokai, Hawaii across the Kaiwi Channel to Fort DeRussy Beach on the island of Oahu.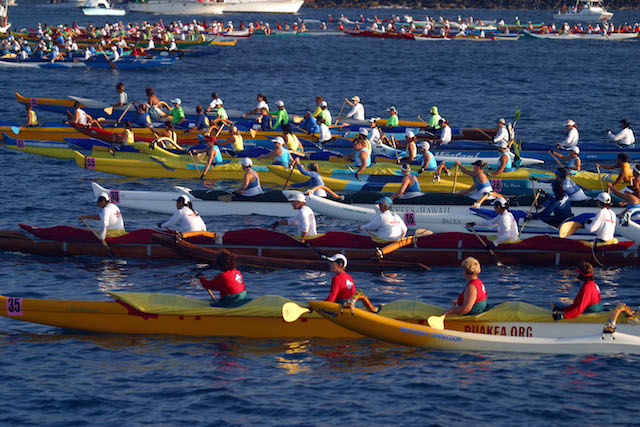 The tides and changing winds make the Kaiwi Channel an unpredictable crossing, but the day's calm conditions, clear skies, and light easterly winds resulted in a long, hard haul. Without the assistance of any surf or wave bumps, the teams had to rely on tactics and strategy as well as mental disposition and physical condition.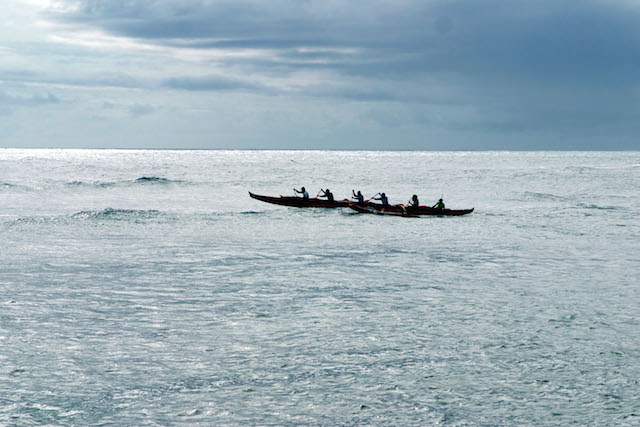 The crew to power first to the finish line was Oahu's own Waikiki Beach Boys with a time of 5:29:12. Defending champions, Team Bradley from Maui, fell shortly behind at 5:30:25. Bringing in the 3rd place finish was Hui Nalu-Hokupa'a from Oahu with a time of 5:39:27. An analysis of the results show that the winners paddled an average of 5.8m/h.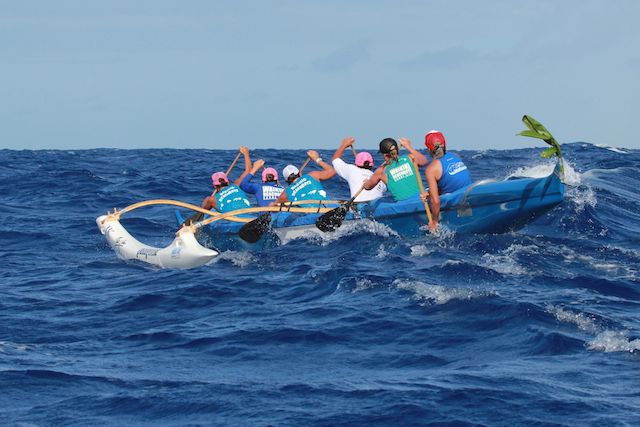 Women of the Sea
The first women's Molokai to Oahu Canoe Race dates back to October 15, 1979, although women first began advocating for the event in 1954, two years after the first men's race took place. Coaches and officals denied the requests, claiming that the women couldn't handle the crossing of the treacherous Kaiwi channel. Years of determination and persistence were required to convince the community that it was possible for women to paddle across the channel.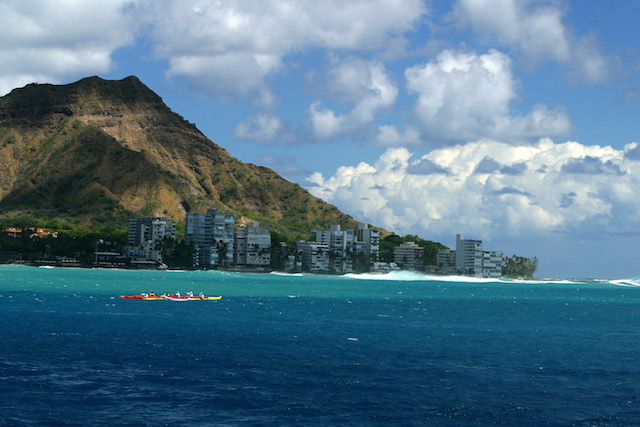 The first unofficial crossing was made by two Oahu women's crews – Onipa'a and Healani – in 1975, proving the skeptics wrong. Four years later, 17 female crews competed in the first official Na Wahine Race. Today Na Wahine O Ke Kai (Women of the Sea) is organized and conducted by race director Hannie Anderson and the Na Wahine O Ke Kai Association.
2014 Overall Results