28 Apr 2023
8 Statistics Hawai'i Vacation Rental Owners Must Know
Initially popular among families and groups of friends for large gatherings and holidays, vacation rentals have grown in popularity due to the unique experiences they offer. A Hawai'i vacation rental can provide guests with a private space to share meals, laughter, and relaxation. For vacation rental homeowners in Hawai'i wondering how this increase in the appeal of vacation rentals translates to your bottom line, we've compiled some key and vital statistics that will help you understand the current market trends, navigate the industry effectively, and maximize revenue.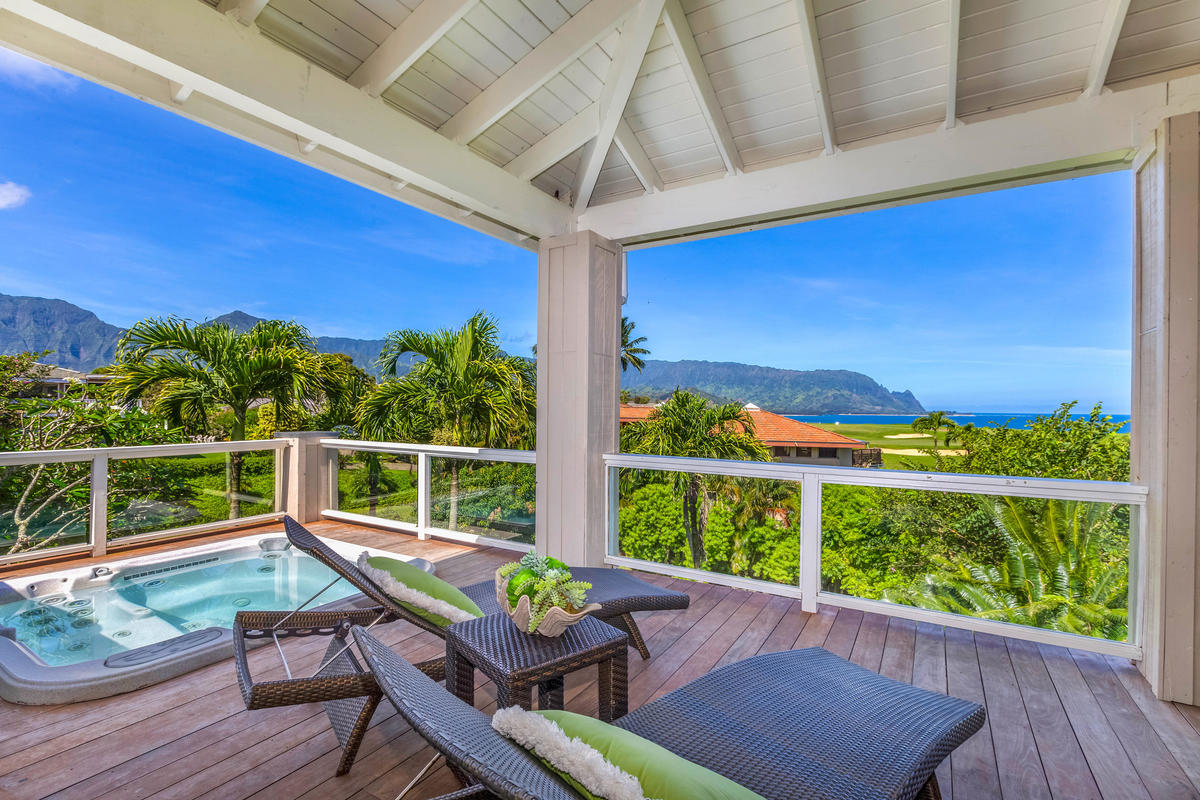 1. The vacation rental industry is rapidly growing and is anticipated to generate revenue of $19.39 billion in 2023. Users are quickly turning to vacation rentals for the reasons mentioned above. Additionally, travelers are choosing vacation rentals over hotels because they typically offer more space, with a median size of 1,500 square feet, compared to an average hotel room, which measures approximately 325 square feet.
2. Average daily rates (ADR) are up across the Aloha state, with vacation rentals across Hawaiʻi reporting increases in ADR in January 2023 compared to the previous year. Furthermore, in comparison to pre-pandemic January 2019, ADR was significantly higher in January 2023. 
3. A recent study by the Hawai'i Visitors and Convention Bureau (HVCB) involving 4,000 American travelers during January 16-21, 2023, revealed increased leisure travel spending. With 30% of respondents saying it's an ideal time for leisure spending, the anticipated average spending has risen to $4,407, up from $3,991 last year.
4. Online bookings are rapidly rising, with 53% of travelers preferring to book their accommodations online. By 2027, the vacation rental industry is expected to generate 83% of its total revenue through online sales.
5. Studies show that a majority of visitors prefer coastal locations, which Hawai'i offers in abundance. Specifically, 83% of travelers said they enjoy vacationing near water, and 74% prefer to be on the coast.
6. Visitors are increasingly opting for extended stays in vacation rentals, with the percentage of longer stays (over seven days) having doubled since 2019. Furthermore, the length of stay has increased by 6.2% year over year since 2019, affirming the growing trend towards longer vacations.
7. Among travelers with children, 71% cite the ability to cook their own meals as a primary reason for choosing a vacation rental. Furthermore, 65% of travelers rank amenities as more important than the destination itself. The top cooking amenities for guests include outdoor kitchens or barbecues, sophisticated coffee machines, air fryers, pizza ovens, and access to gardens filled with fresh produce.
8. Finally, travelers seeking vacation rentals increasingly select properties offering additional perks and amenities. More than half of those searching for rentals to share with family and friends consider amenities to be one of the most critical factors in their decision-making process. And 38% of travelers are inclined to book a vacation rental with luxurious toiletries and other extras. 
Connect With Hawai'i Life
At Hawai'i Life, our experts are dedicated to providing the latest information and insights on the vacation rental market for Hawai'i vacation homeowners. By analyzing up-to-date statistics and data, we offer an accurate understanding of current market trends and future projections. It's clear that travelers want more personalized experiences and are unwilling to settle for generic, one-size-fits-all Hawai'i vacation rentals, and we anticipate that this demand will persist throughout 2023.
Do you currently own a vacation rental, or are you considering investing in a Hawai'i rental property? If so, our team is available to answer your questions, discuss market statistics, help you clarify your rental objectives, and guide you through the necessary steps to achieving your goals. To connect with us, feel free to email us at Vacations@HawaiiLife.com or contact us by phone at 855.447.3685.