29 Oct 2019
Gold Coast Real Estate has been operating along one of Honolulu's most desirable stretches of coastline for 25 years. They are a boutique Honolulu real estate company that specializes in listings, sales and property management in this unique O'ahu oceanfront neighborhood.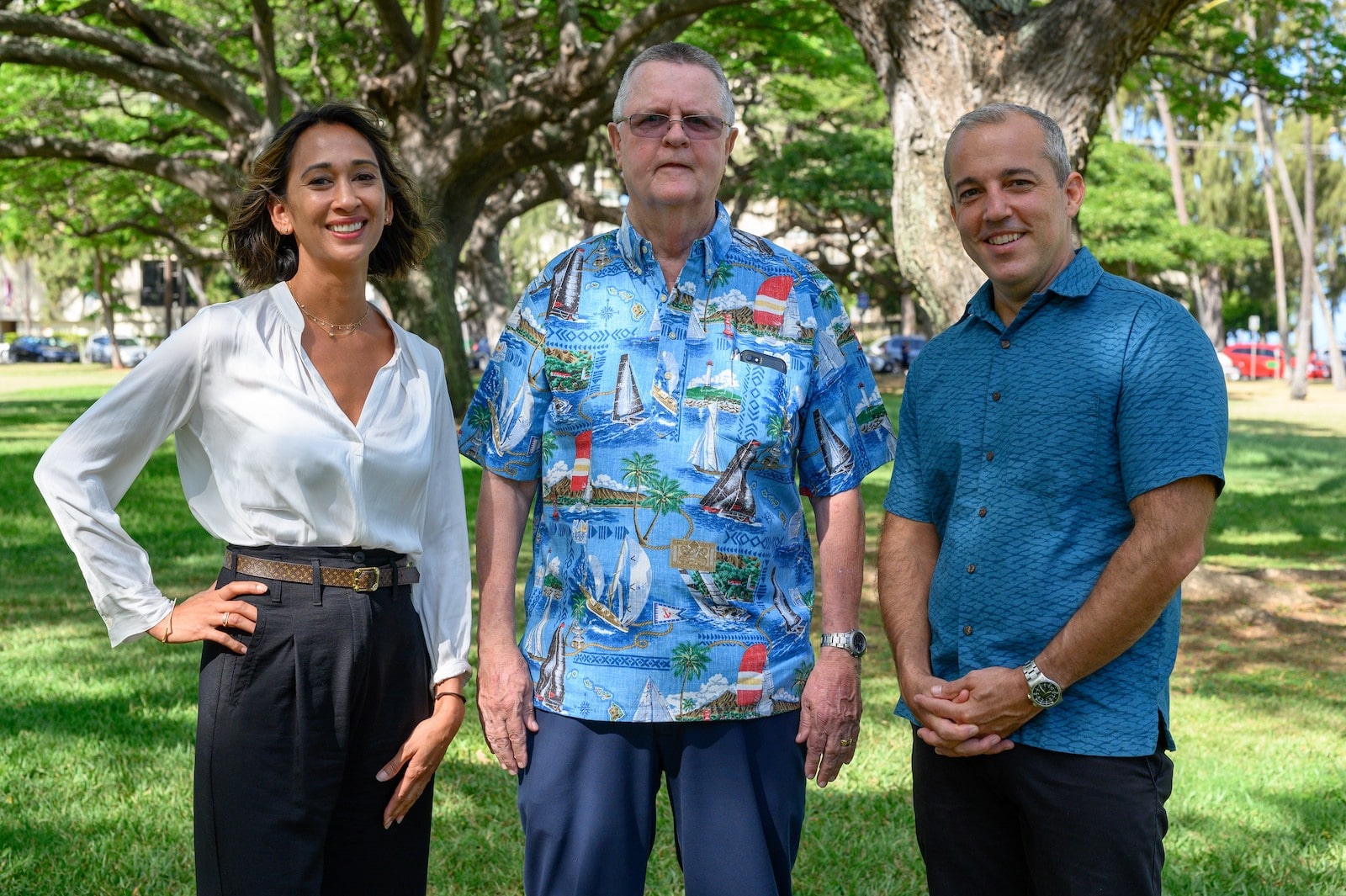 Kahealani Zietz, Broker-in-Charge at Hawai'i Life Vacations, Don Persons of Gold Coast Real Estate, and Matt Beall, CEO & Principal Broker at Hawai'i Life.
Hawai'i Life's property management team, led by Kahealani Zietz, will work closely with the Gold Coast team and their homeowner clients for a seamless transition.
"Gold Coast properties have a proven track record of success over the long-term with a 30-day rental product," says Zietz. "And, Gold Coast Real Estate has been successfully marketing vacation rentals in this area for decades. We are excited to bring them into the fold, work with them and deliver a more modern-day rental management experience."
Hawai'i Life Vacations manages an already substantial portfolio of short-term vacation rental properties on Kaua'i, Maui, O'ahu and Hawai'i Island. Zietz' team also specializes in long-term rentals for clients seeking a longer stay in the islands, or those who are transitioning to living permanently in the Hawaiian Islands.
"We're going to elevate the relationships that Gold Coast has nurtured for decades," adds Zietz. "Our focus is managing effectively, managing efficiently, and maximizing exposure. We realize that our number one asset is our guests, tenants and homeowners. We strive to create happy relationships with all three."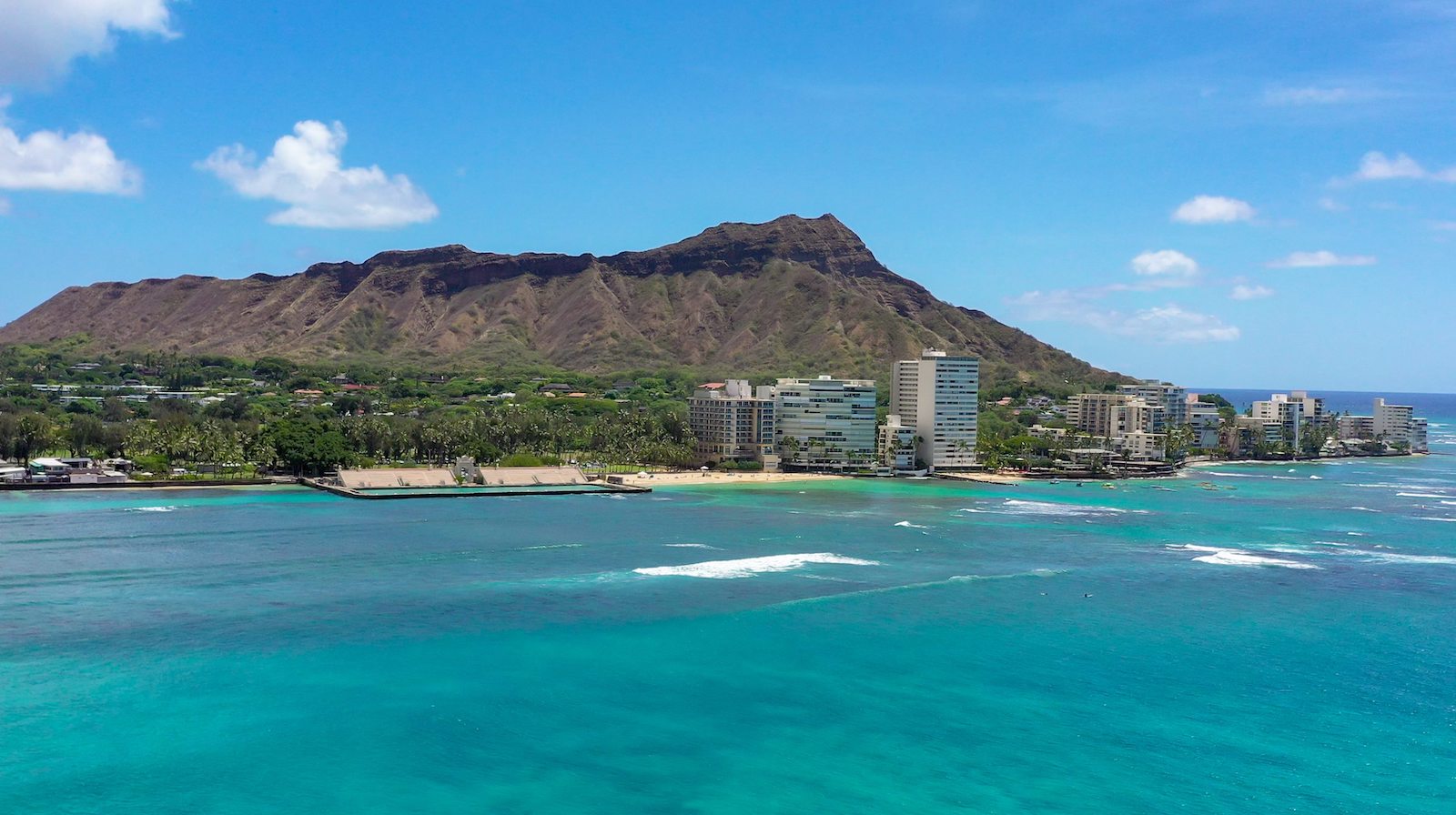 The iconic Diamond Head landmark in the background, with Kaimana Beach, the Gold Coast, and the Waikiki Natatorium War Memorial in the foreground.
About Hawai'i Life Gold Coast
Hawai'i Life Gold Coast is conveniently located within the New Otani Kaimana Beach Hotel. This stretch of coastline is home to the popular Outrigger Canoe Club, the Elks Club, and some of the most charming beaches and attractions on O'ahu.
Hawai'i Life Gold Coast will continue to manage Persons and his team's enviable grouping of long-term and short-term vacation rental (STVR) properties on O'ahu's southern shores, along one of Honolulu's most sought after stretches of coastline and most desirable neighborhoods. 
The company was established by Don Persons in 1996 and is known for their client service and long-standing client relationships built over decades in Honolulu. Hawai'i Life is thrilled to add Gold Coast's highly desirable long-term and short-term vacation rental properties to the Hawai'i Life Vacations portfolio of O'ahu properties.
Don Persons, principal broker at Gold Coast Real Estate, says, "My decision to join Hawai'i Life came from an opportunity to add all of the high-tech features that such a company would provide, allowing us to join in the digital and luxury marketing of a statewide company that has global affiliations to both Christie's International and Luxury Portfolio International."
"I was looking for the opportunity that would give the greatest growth potential to everyone in the company, while still having the same team in place and increasing the satisfaction level of our clients," says Persons. "Having watched the growth and acquisitions by Hawai'i Life with quality companies and individuals, I knew that this was the right direction."