21 Oct 2022
Hawaii's Most Fascinating Legends & Terrifying Tales 
Hawai'i has always possessed an aura of mystery. Not only is it the most geographically isolated land mass on the planet, but Hawai'i is also home to legends and supernatural tales that are as unique as the islands themselves. And what better time of year to explore them all than in October? 
If you're ready to plan a vacation around Hawaii's spookiest myths and legends, put these sites at the top of your list! 
The King's Trail, Big Island  
The route that ancient ali'i (chiefs) and their warriors traveled to visit the Hawaiian people, the King's Trail was eventually abandoned around 1819. Today, the trail is part of the Ala Kahakai National Historic Trail and the source of creepy tales of flickering torches that seem to float in midair, mysterious battle cries, and the beating of tribal drums with no origin. 
Many believe that these supernatural sights and sounds are evidence of the night marchers, the spirits of the ali'i and their warriors, as they march around the islands along the trails of old. Under the cover of night, the warriors can better protect the most high-ranking, sacred chiefs. 
According to legend, hiking the Kings Trail or other historic trails after sunset could result in a dangerous encounter with the night marchers. Feel free to explore the King's Trail and other ancient trails by day, but you're better off avoiding these spots at night.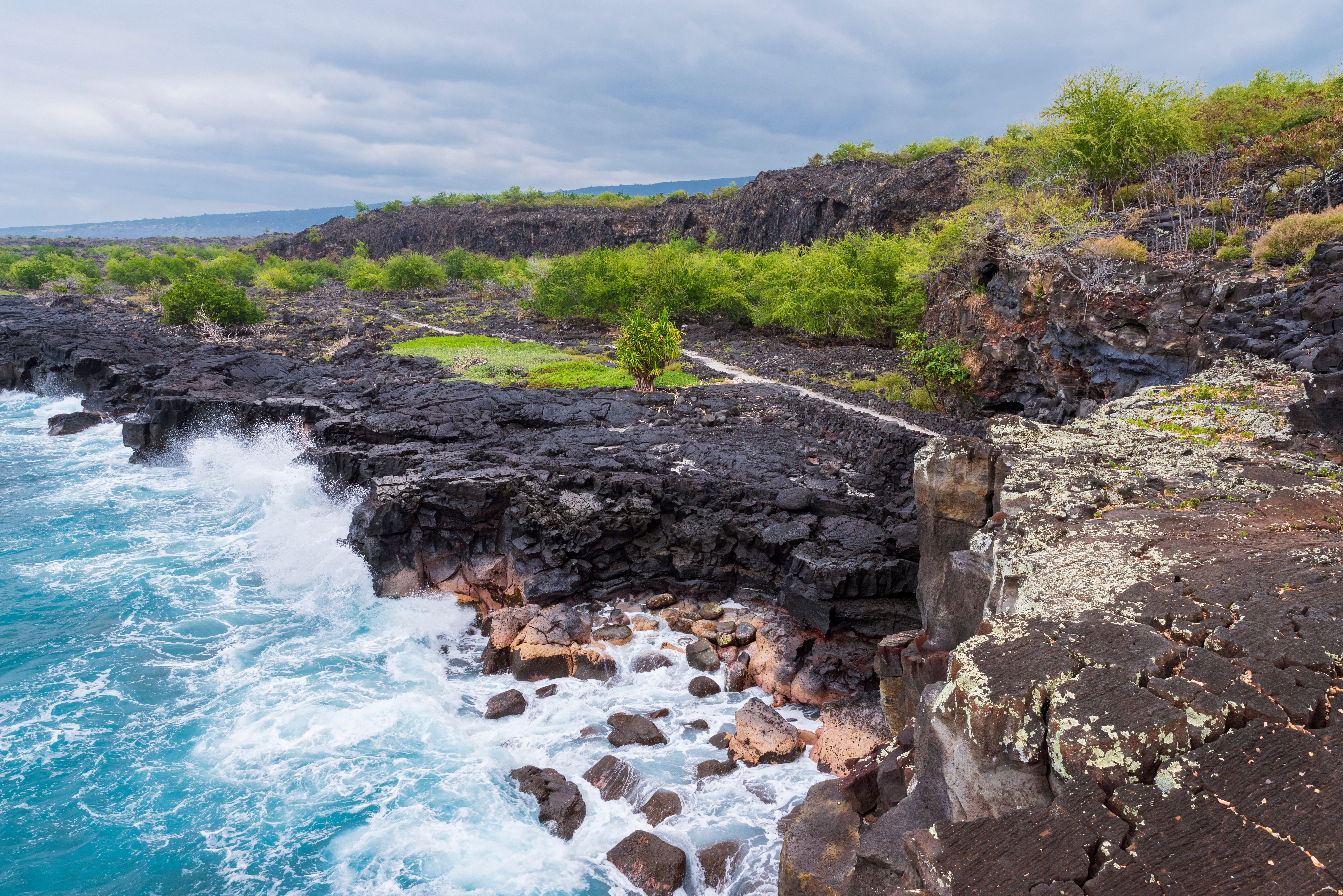 Ali'i Drive, Big Island  
Reports of night marchers have also been linked to at least two hotels on Ali'i Drive, the Outrigger Kona Resort and King Kamehameha's Kona Beach Hotel. The Outrigger is built on the site of King Kamehameha's ancient hale and he is rumored to be buried on or near the grounds of the Kona Beach Hotel. Guests at both hotels have reported hearing battle cries and apparitions of what can only be described as Hawaiian warriors.
Downtown Honolulu, Oahu
The night marchers aren't exclusive to Hawai'i Island. On Oahu, night marchers have been said to appear in the Kawaiaha'o Church's graveyard after nightfall. Constructed between 1836 and 1842, Kawaiaha'o's halls are rumored to be haunted by Hawaiian royalty, making this Hawaiian church twice as fascinating for anyone that wants to explore the paranormal activity of Hawai'i while on vacation. 
Diamond Head & Other Haunts, Oahu
While you're on Oahu, you may want to visit the Mākaha Valley Plantation, the Nu'uanu Pali Lookout, Ka'ena Point, Ka'a'awa Valley, Kalama Valley, or Kalihi Valley. These are just a few of the sites many claim to be haunted by night marchers. Others include Kamehameha III's summer mansion, Kaniakapupu, as well as Yokohama Bay and the path that goes through the Diamond Head crater's armory. Located within Diamond Head crater, the Diamond Head Visitor Center is open daily and visitors can even hike to the Diamond Head summit.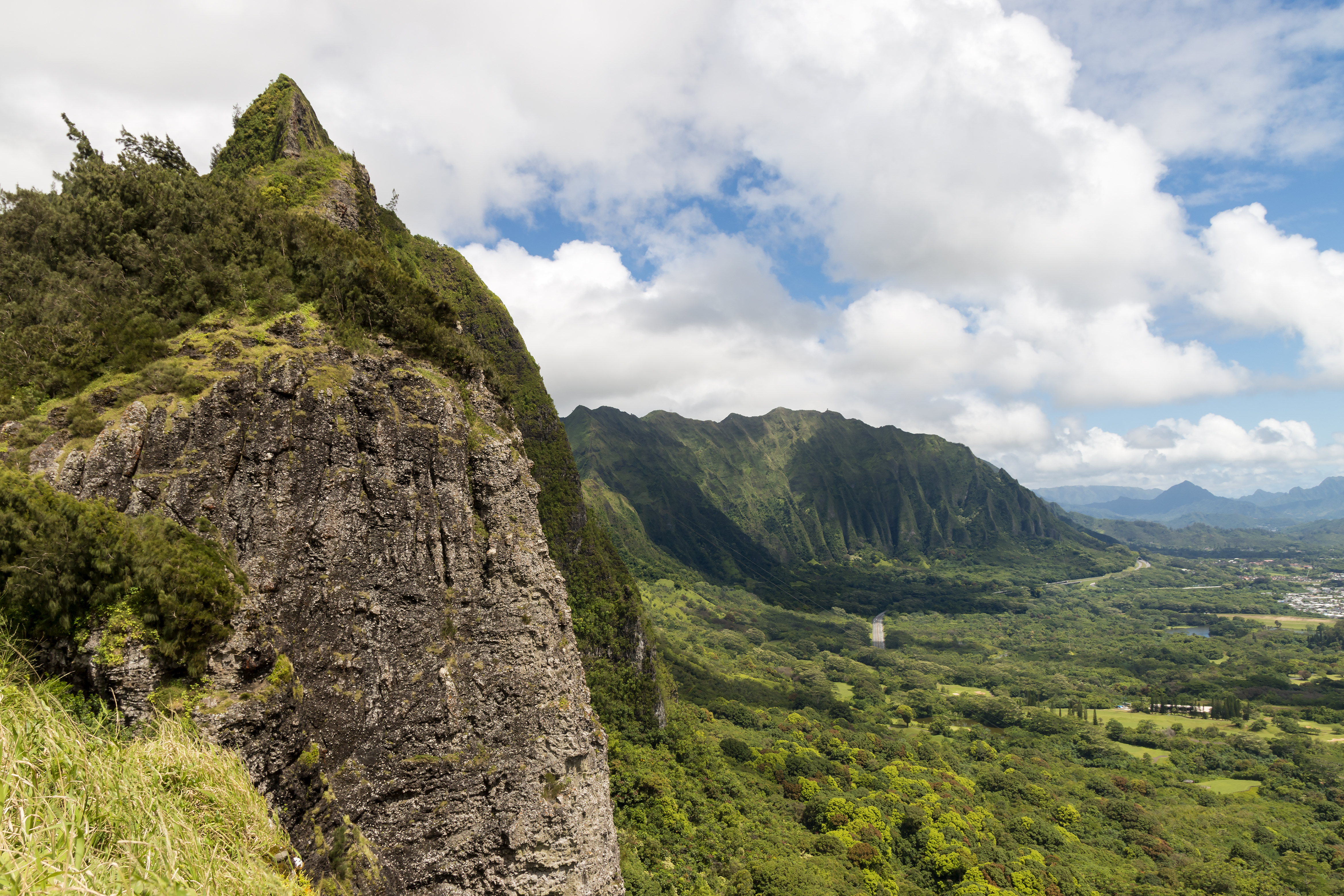 Kikiaola Ditch, Kauai
Short in stature, the menehune are thought to be master craftsmen who have dwelled in Hawaii's mountains and forests since before the Polynesians set foot on our shores. While evidence of their presence has been observed from the Big Island to Oahu, it's Kauai where the menehune have made the most lasting impression. 
To behold the feats of complexity and intricacy that menehune legends are made of, visit Kauai's Kikiaola Ditch. Legend has it that Ola, Chief Kualunuipaukumokumoku's son, paid the menehune one shrimp per worker to construct the ditch. This required the movement of stones from a quarry seven miles away and is said to have been accomplished in one single night. 
Kauai's Alekoko Fishpond is also believed to have been built by the menehune, implying that the construction of a lava rock wall more than 900 feet long and five feet wide was built in a single night. What's more, it was apparently constructed using stones from a village almost 25 miles away, which may explain how it has  earned its place on the National Register of Historic Places.
Hawai'i Volcanoes National Park, Big Island  
Hawai'i Volcanoes National Park on the Big Island is home to Kīlauea, an active shield volcano that attracts around 2.6 million people every year. It's believed that when  Kīlauea is active (it has been since 1983, with the exception of a brief pause here and there) the Fire Goddess Pele is residing in the volcano. 
Her profile has been sighted in the steam and gas plumes rising from the crater. And for over a century, many have reported encountering Madam Pele in and around the park. Appearing as either an elderly woman with long, white hair or a tall, attractive young woman, she is claimed to stop vehicles and ask for a ride. It is said that this is how Pele tests the kindness of strangers.
Other claims suggest that the elderly form of Pele is often accompanied by a ghost-white dog. There are even tales of the mythical pet roaming the park alone. According to Hawaiian folklore, Pele deploys her canine on occasion to warn the community that an eruption is imminent. 
While we can't guarantee that you'll encounter Madam Pele or her dog while visiting Hawai'i Volcanoes National Park, you'll likely be able to observe her handiwork from many areas and overlooks surrounding the Kīlauea caldera. For more information on eruption viewings, visit the Kilauea Visitor Center near the park entrance.
Book Your October Trip to Hawai'i Today
Whether you believe these tales or not, they are all integral parts of Hawaii's culture. And they always give us chicken skin (goosebumps)! 
Thinking of visiting Hawai'i during the spookiest month of the year? We'd be happy to help you find a Hawai'i vacation rental that meets and exceeds all your travel needs! To learn more about our rental options and which one is best for you, please call us at 855-447-3685 or email Vacations.HawaiiLife.com