7 Feb 2018
Dedication to clients, commitment to integrity and to sharing the aloha spirit have helped shape Hawaiʻi Life into third largest real estate brokerage in the state. Our ever increasing influence on Hawai'i's real estate market also reflects our long-standing commitment to professional service. Last week, Hawai'i Life announced the acquisition of Maui-based brokerage Island Oasis Realty, a collaboration that further enhances our influence in the state's real estate marketplace.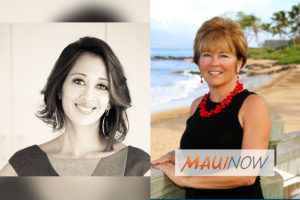 The Island Oasis Realty team will be known as Hawaiʻi Life Long Term Rentals and will operate as part of our Hawaiʻi Life Vacations division, working out of our Wailea office under the direction of Principal Broker Kahea Zietz. Hawai'i Life will assume all of Island Oasis Realty's existing property management relationships, which include more than a dozen vacation and short-term rentals, and approximately 100 properties under long-term management.
"Island Oasis Realty has a great reputation for property management on Maui. We are proud to welcome them to the team and to provide Island Oasis Realty clients with the unrivaled statewide network, affiliations, brand recognition, and digital platforms of Hawai'i Life," noted Zietz.
Island Oasis Realty is pleased to extend the proven brand power and stellar reputation of Hawai'i Life with their clients. Hawai'i Life is dedicated to providing quality services to both buyers and sellers and we are thrilled to extend these to the Island Oasis Realty clientele.
Here at Hawaiʻi Life, human connections are highly valued, and nowhere is this more apparent than in our commitment to understanding the people and culture of Hawaiʻi. Our company has a unique and discerning style that favors good design, beauty, quality and functionality. These traits are woven throughout all elements of both Hawai'i Life and Hawai'i Life Vacations – especially in our marketing, service offerings and our relationships.
Resort homeowners will be well served by the acquisition, benefiting from Hawai'i Life's full-service property management services, as well as our strong connection to Hawaiʻi and the people who love Hawai'i. Quality property management services are in high demand, and we are pleased to offer a seamless, all-inclusive property management service to all existing and new clientele.