5 Aug 2020
In October of 2017, a groundbreaking ceremony was held for the long-awaited Puna Kai Shopping Center. With the Pahoa area population growing in the last few years thanks to affordable land and house prices on east Hawaii Island, residents were excited for new local businesses and restaurants! Early projections had the shopping center opening in 2018.
However, the goddess Pele had other plans and the devastating Kilauea eruption in May of 2018 put everything on hold. The town was the center of world attention for several months as fissures opened and magma poured from the Earth. The devastating effects destroyed entire communities and more than 700 permitted homes. Thankfully, no lives were lost, but the loss of those communities had folks wondering if our newest shopping center would make it.
Skip ahead to 2020 and we're happy to report that Puna Kai is finally up and running! A few businesses are open to the public and they're eager for all their neighbors to join them.
Now open is the beautiful print shop and gallery, Island Photo Hawaii. Featuring works by local favorite photographers Harry Durgin and his wife Mouse, the gallery also showcases works by other local photographers and artists. It's an ideal place to pick up a one-of-a-kind souvenir of Big Island vacation.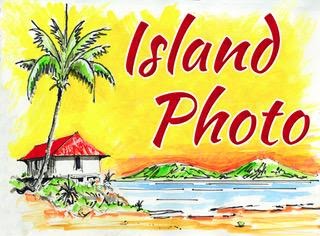 Their philosophy: We have so much local talent – why not share it with the world! 
Island Photo Hawaii is a hub of activity, including photography and art support services that include fine art-quality printing on canvas, metal, photo or fine art paper, matting and framing, photo editing, and art scanning for digital reproduction. 
Harry is also an amateur meteorologist and heads up the Puna Weather Facebook Group, which keeps him busy during hurricane season. During the 2018 eruption, Harry was instrumental in setting up Lava Cams, cameras that kept an eye on the lava river that flowed from the famous Fissure 8 in Leilani Estates to Kapoho. His lava photography and stories are something to be seen and heard!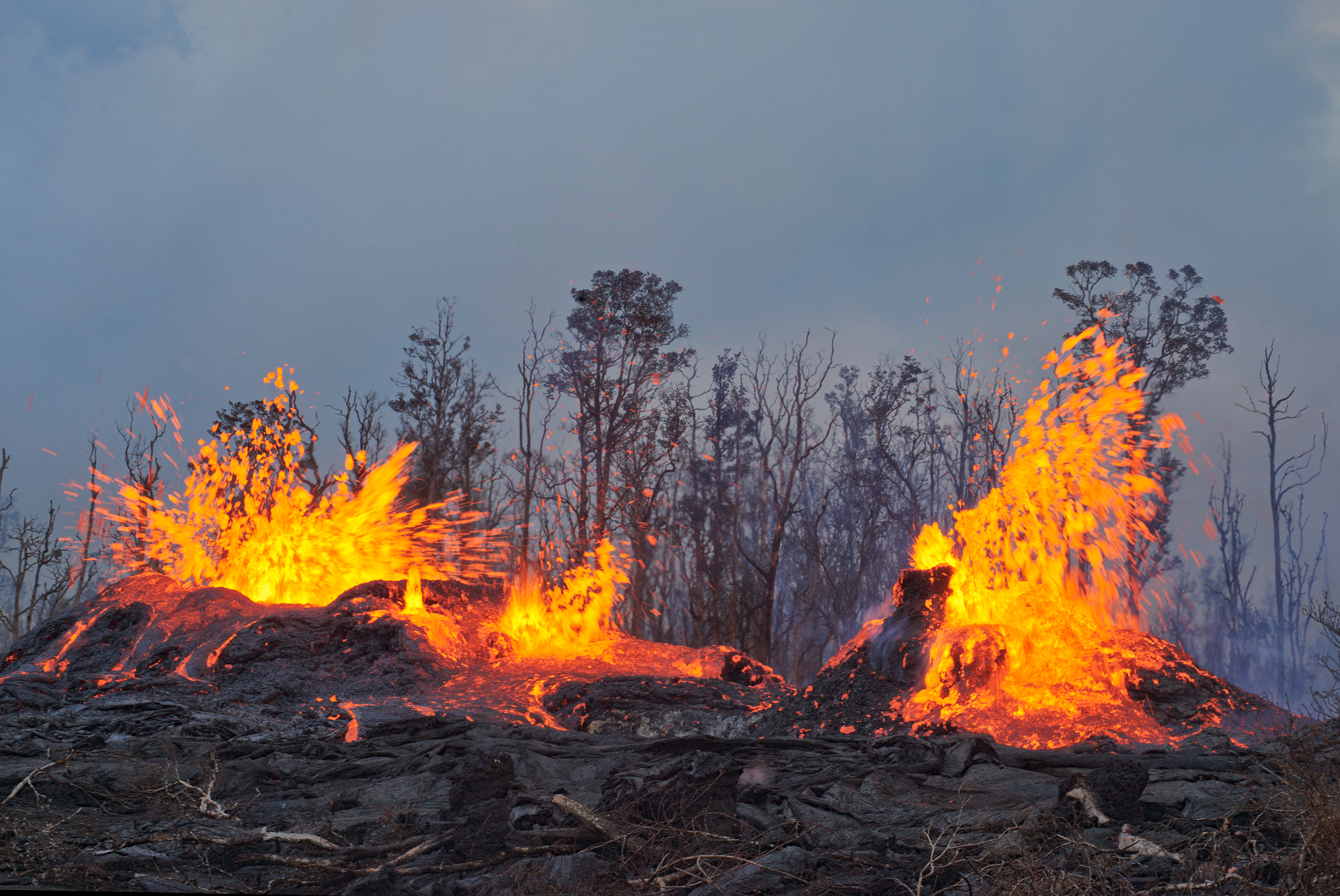 Photo by Harry Durgin of Island Photo Hawaii
For his latest series, Comet Neowise, Harry and Mouse have created a 16-page calendar for purchase. Stop by Island Photo, talk story, and browse their one-of-a-kind works!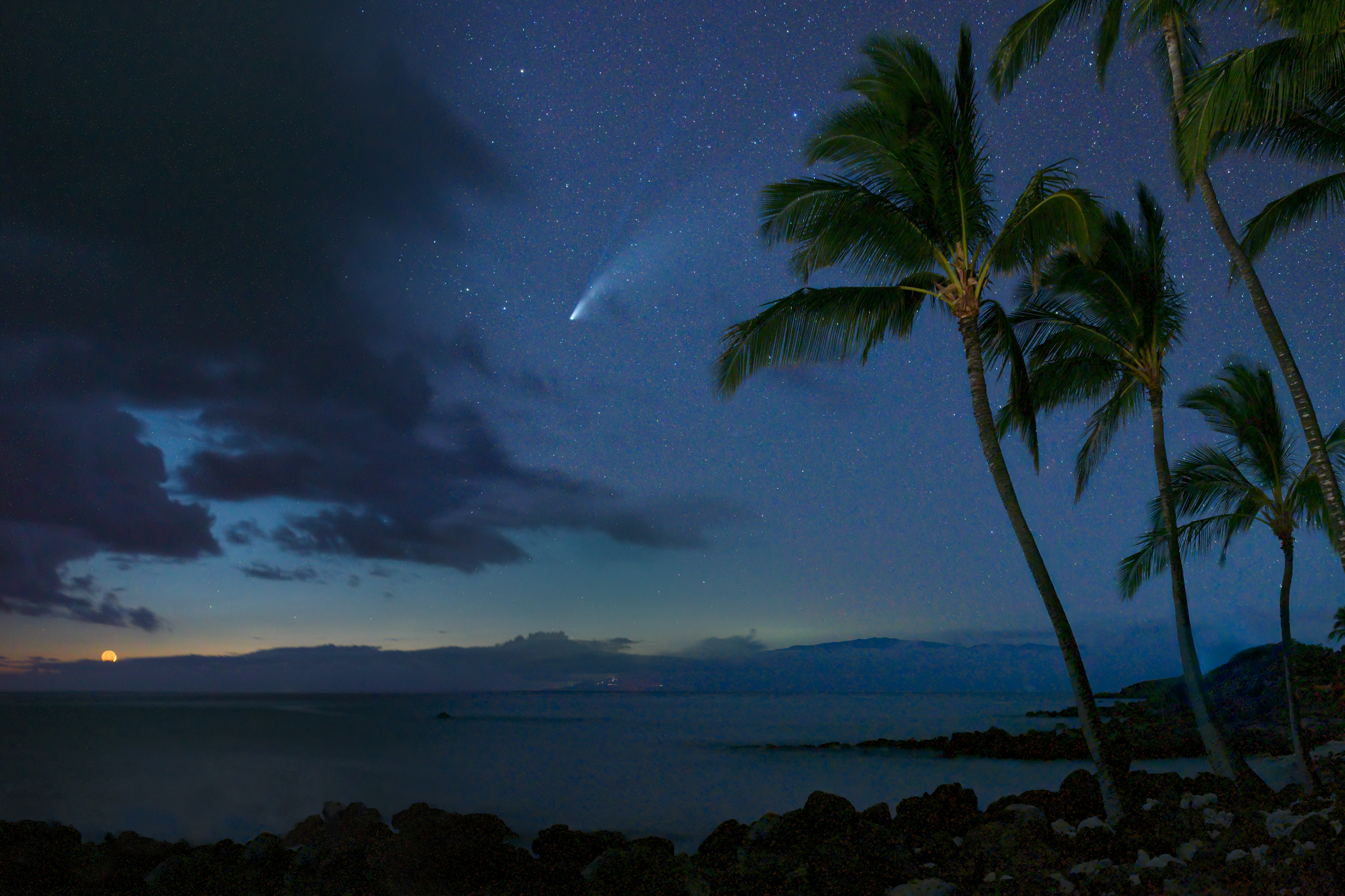 Photo by Harry Durgin of Island Photo Hawaii
Also Open Now: 
Sushi HI – Rolls & Bowls – An affordable sushi spot that features build-your-own sushi rolls or bowls
Fitness Forever – Puna – Fitness, nutrition and health services
Goodwill Hawaii – "Donate stuff. Create local jobs."
Pahoa Animal Hospital – A brand new, comfortable, clean, high-tech & "fear-free" animal services clinic 
For a full directory of new businesses, restaurants and conveniences for residents and visitors to Pahoa, as well as those coming soon, visit the Puna Kai website.