11 Nov 2022
What Hawai'i Vacation Homeowners Want You to Know About Property Management, Part 1 of 2 
Whether you are looking for a new home investment, are interested in transitioning your home into a profitable rental, or are looking for a new property management company, you're bound to have questions. And who better to answer those questions than actual Hawai'i vacation rental owners! 
At Hawai'i Life, we recently surveyed our Hawai'i rental homeowners about the benefits of having a property manager, how to choose a property manager, advice for other Hawai'i homeowners interested in renting their homes, and more. Keep reading for their helpful answers and first hand advice.
WHAT ARE THE BENEFITS OF HAVING A PROPERTY MANAGER?
Many Hawai'i vacation homeowners who want to protect their investment while maximizing returns choose to partner with a property manager. These rental homeowners benefit most from a local property management team that will handle all property and guest needs, and protect their investment through secure contract rental agreements. A property manager who is up-to-date on local rental regulations, required paperwork, tax filing, and other vital details can be key to successfully running a Hawai'i vacation rental business. 
Vacation rental homeowners also benefit from the technology that experienced property managers use to manage bookings across multiple platforms, boosting occupancy and SEO rankings in the process. A knowledgeable property manager with access to extensive marketing systems, a network of target renters, and long-standing partnerships with established local cleaning, repair, and maintenance professionals can help homeowners every step of the way. 
WHY CHOOSE HAWAI'I LIFE FOR PROPERTY MANAGEMENT? 
For many homeowners, choosing Hawai'i Life for property management is a natural progression. After using Hawai'i Life Real Estate for the purchase of a property, they are familiar with Hawai'i Life and confident in our ability to successfully manage the rental of a vacation home as well. For others, it's a glowing recommendation from a friend or referral from a family member with high standards that solidifies Hawai'i Life as their choice for property management. 
Choosing Hawai'i Life over other property management companies often comes down to comparing the offerings of several companies and discovering that Hawai'i Life provides the most comprehensive services. Prompt and thorough responses to email questions, helpful discussions, and the guidance and knowledge that new vacation rental owners need are also the most common reasons for choosing Hawai'i Life. 
"We purchased and did a cosmetic renovation of a condo, and Hawai'i Life helped with a recommendation for a designer to work with," said Iris O "Throughout the process of getting the condo ready to rent, Hawai'i Life stayed in contact with us and answered questions along the way so that we were ready to move forward as soon as the renovations were complete."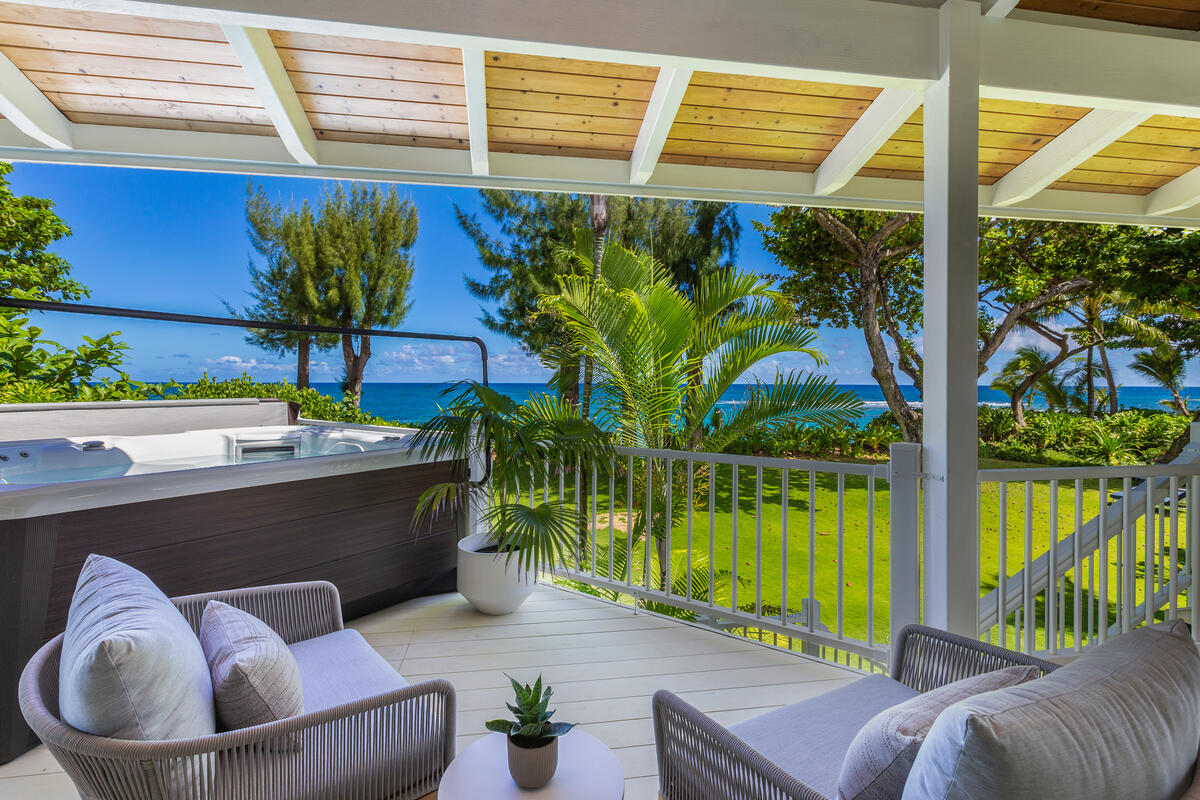 HOW ARE HOMEOWNERS SUPPORTED AS PARTNERS OF HAWAI'I LIFE?
For homeowners who hire Hawai'i Life to manage their vacation rentals, it's not just a transaction. Since our property managers care about each rental as if it were our own, it's a true partnership. 
Hawai'i Life supports our vacation rental owners through a comprehensive onboarding process and streamlined management.
"Hawai'i Life spent a lot of time supporting us during the entire onboarding process which took about 4 months, from start to listing due to the renovation," says Iris O "And their streamlined process of managing our property helps us feel we are in good hands and don't have to worry about anything. This is our first experience purchasing an out-of-state vacation rental and it's such a relief to have Hawai'i Life taking care of everything."
Vacation rental owners also feel supported by the excellent, timely communication Hawai'i Life has with both owners and renters, whether it's providing updates on the status of rental activities, or on rental issues and associated solutions. "By taking care of the needs of the house and renters, they allow us to be hands off," shares Charity C.
"Hawai'i Life recently purchased a new wine refrigerator for our unit and assisted in picking out new furniture," said Steve & Sherrill H,"They also met with us to discuss ideas on marketing and ways to increase income. And they keep us informed on the current issues, such as COVID and short-term rentals in Hawai'i." 
"We don't feel like Hawai'i Life is on auto-pilot but instead are 'movers and shakers' that help us stay ahead of the curve," Steve & Sherrill H added. 
In a market where having a competitive edge is crucial, successful marketing is priceless. And Hawai'i Life vacation rental owners value the marketing we provide, as well as the resulting increased bookings and near-perfect 5-star average ratings. "Excellent communication with both us (Owners) and our Renters, as evidenced by our near perfect 5-start average rating!" Brian R confirms.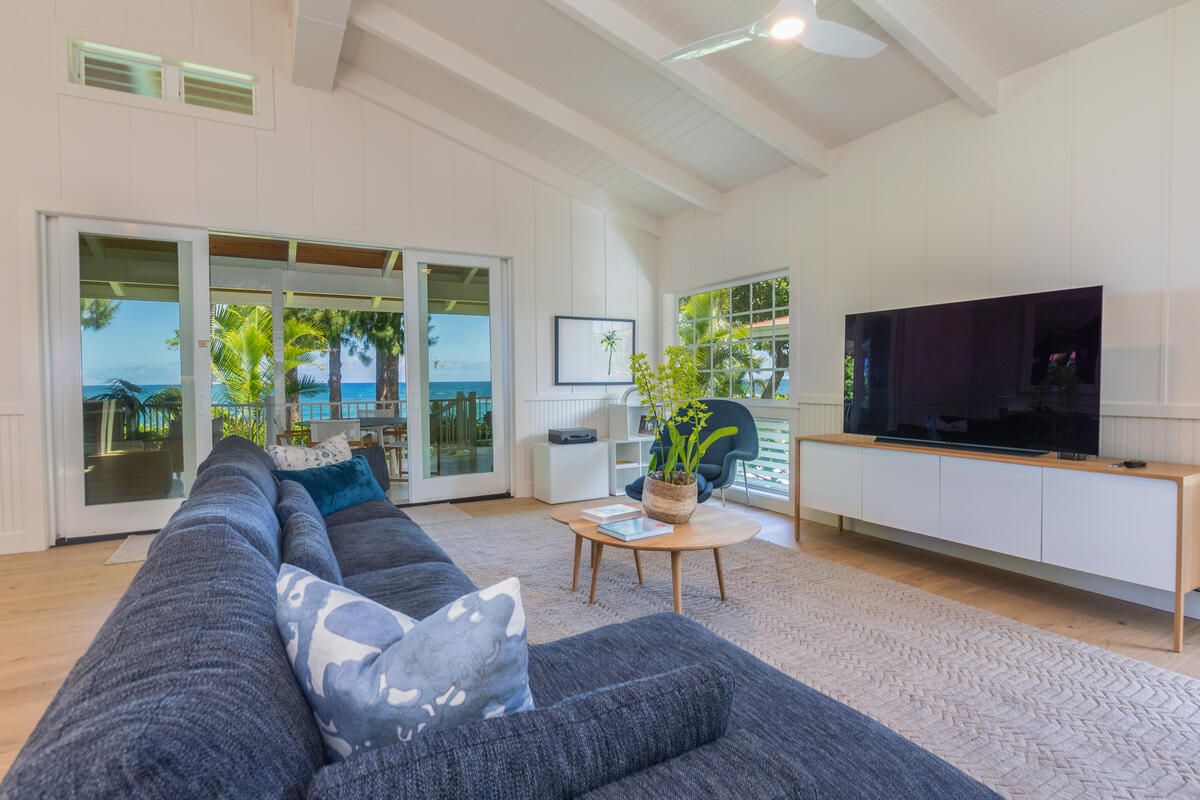 WHAT WERE THE BENEFITS TO HAVING A PROPERTY MANAGER DURING THE PANDEMIC? 
In addition to having information on local rental issues, Hawai'i rental homeowners reported significant benefits to having a property manager during the pandemic. Vacation homeowners who reside in a different state found themselves unable to physically attend to any issues regarding their vacation rental during pandemic-related lockdowns. Partnering with Hawai'i Life offered them the peace of mind knowing that a professional was handling everything personally. 
"They kept us informed, made recommendations on things we might consider during downtimes, and at one point came on property and turned off our AC unit on the outside patio so that the unit didn't run for an entire year with no occupancy," said Steve & Sherrill H. 
And while a lack of short-term rentals and vacant properties due to COVID-19 travel restrictions was a concern for vacation rental owners, Hawai'i Life was able to alleviate these concerns by arranging for longer term rentals in many cases. 
"Hawai'i Life found me what ended up being a 7-month tenant for the property, which was better than leaving it vacant, and better financially as well," Layne M shared.
Learn More
In Part 2 of our series "What Hawai'i Vacation Homeowners Want You to Know About Property Management," the Hawai'i rental homeowners we surveyed share what they appreciate most about working with Hawai'i Life Property Management, how working with Hawai'i Life has impacted their properties occupancy and revenue, and some insider advice for anyone interested in renting their homes. 
Click here to learn more. Or contact us today to find out how Hawai'i Life can help you transition your home into a profitable rental. Email Vacations@HawaiiLife.com or call 855-447-3685.