8 Nov 2017
Haleʻiwa is located in the North Shore beach community just north of the Daniel K. Inouye Airport (Honolulu International Airport). Originally a charming old sugar plantation town, Haleʻiwa and the surrounding communities of the North Shore are now known as the surfing capital of the world, making this a popular destination for tourists and residents alike.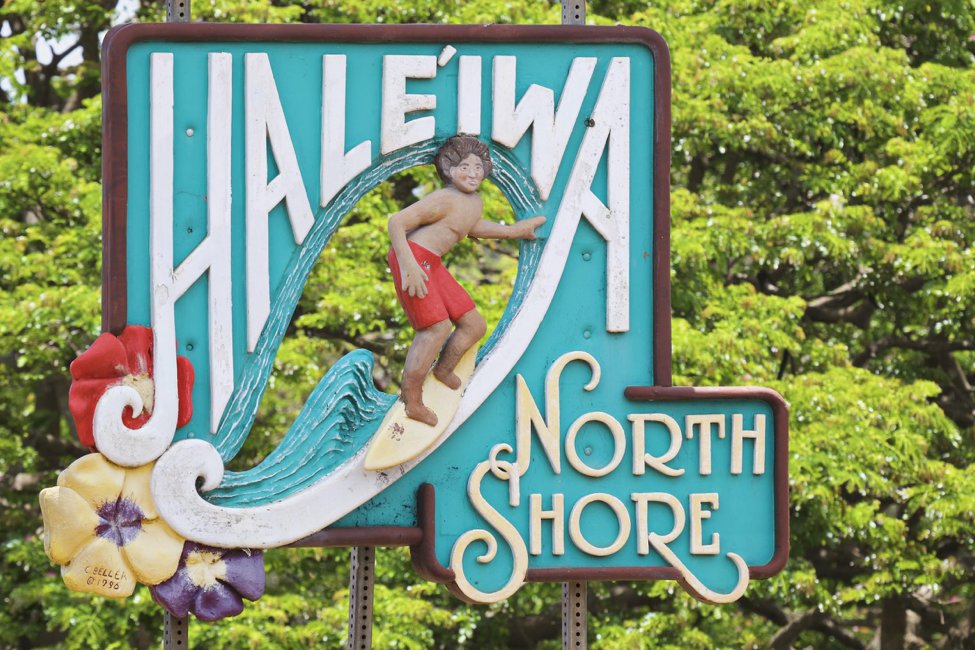 Getting to Haleʻiwa
Just less than an hour's drive from the Airport, the North Shore of Oʻahu is an ideal place to spend your Hawai'i Life vacation.  
Head north on Rodgers Blvd toward N. Nimitz Hwy
Turn left on N. Nimitz Hwy
Take the I-H1 W/HI-92 W/HI-99 W ramp
Keep right at the fork and continue toward I-H1 W
Keep right at the fork, follow signs for I-H1 W/Aiea/Pearl City and merge onto I-H1 W
Take exit 8A to merge onto I-H2 N toward Wahiawā/ Mililani
Take exit 8 toward Wahiawa
Merge onto S Kamehameha Hwy
Turn left at Kamehameha Hwy
At the traffic circle, take the 1st exit onto HI-83 Kamehameha Hwy heading to Haleʻiwa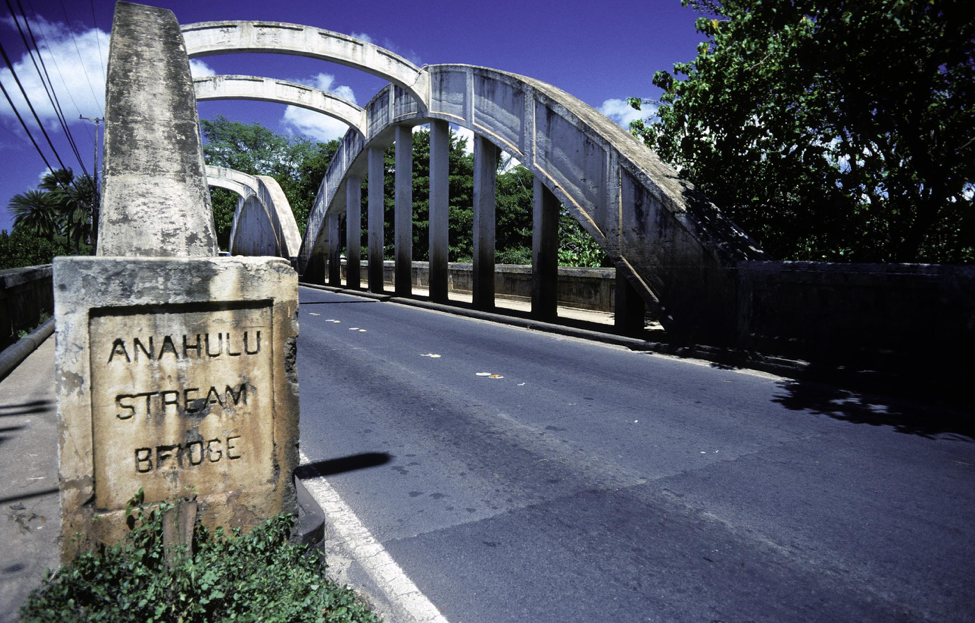 The historic twin-span Rainbow Bridge over the ʻAnahulu River signals the northern entrance to old Haleʻiwa Town. 
Hale'iwa History
In 1898, Benjamin Dillingham opened the first hotel in the North Sore area and named it Haleʻiwa. In the Hawaiian language, hale means "house," and the ʻiwa is a frigate bird. Haleʻiwa, pronounced hah-lay-EE-wah, dates back to the late 1800s when the community was devoted to the booming sugar plantation industry. In 1984, the City and County of Honolulu designated Haleʻiwa a State Historic, Cultural and Scenic District.  All new buildings must adhere to a design plan that reflects the territorial architecture of Haleʻiwa's earlier sugar industry period. The town is home to 30 historic buildings, featuring plantation architectural styles influenced by the Waialua Sugar Company.
Strolling through Haleʻiwa today, you will find small shops, farmers markets, cafes and art galleries. With its small boat harbor and beaches, one can stay busy surfing, snorkeling or just relaxing on the beach.
Where to Stay in Hale'iwa
If you are visiting Hale'iwa with family, look no further than Haleʻiwa Sunshine, located just one block from the famous Sunset Beach. This charming 3 bedroom, 2 full bathrooms "hale" is centrally located in a quiet and quaint neighborhood of Haleʻiwa. A yard filled with tropical plants, banana and avocado trees along with a hot tub and outdoor shower makes for a pleasant and relaxing property. Jump onto one of the three available beach cruiser bikes and head into town for a quick meal and shopping or across the highway to explore the beaches.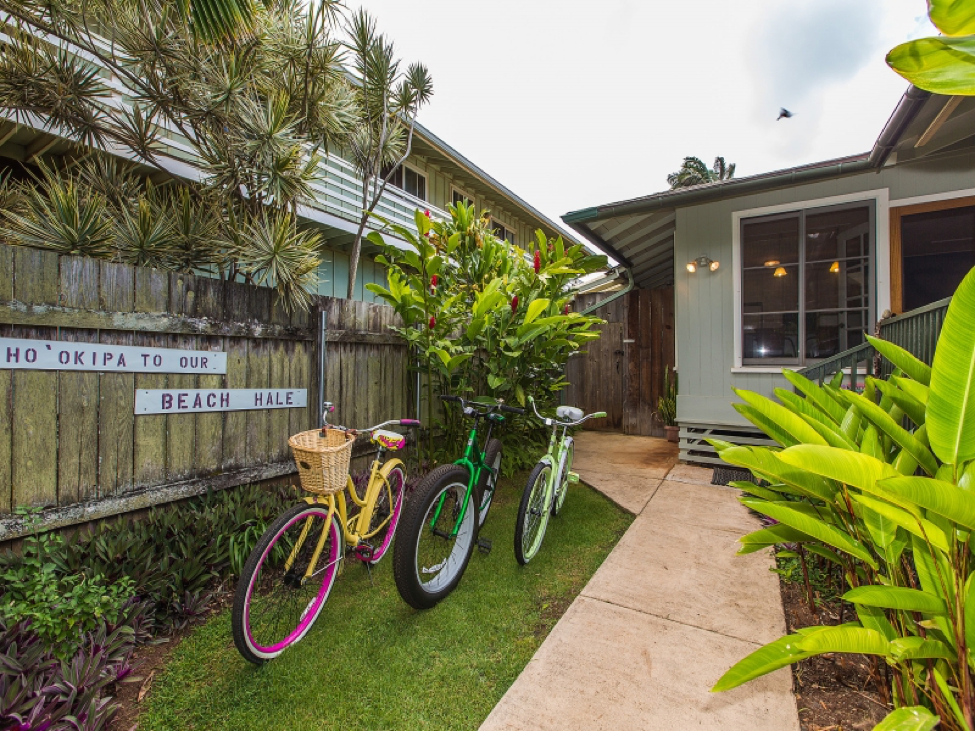 If you are planning an event or executive stay, then the private and gated Blue Mahina at Sunset Beach is the perfect setting for you.  A custom built oceanfront 4 bedrooms, 3 bathrooms home with nearly 3000 sqft., of open living space with a spectacular view of the famed Sunset Beach.  With a gourmet kitchen, formal dining area, great room and outdoor space, one can always find a place of peace and serenity.  Outside, a little wooden gate and a small set of stairs leads you to the warm white sands of Sunset Beach. Blue Mahina offers an array of beach equipment to help you enjoy your time on the beach, all you need is your bathing suit and sunscreen!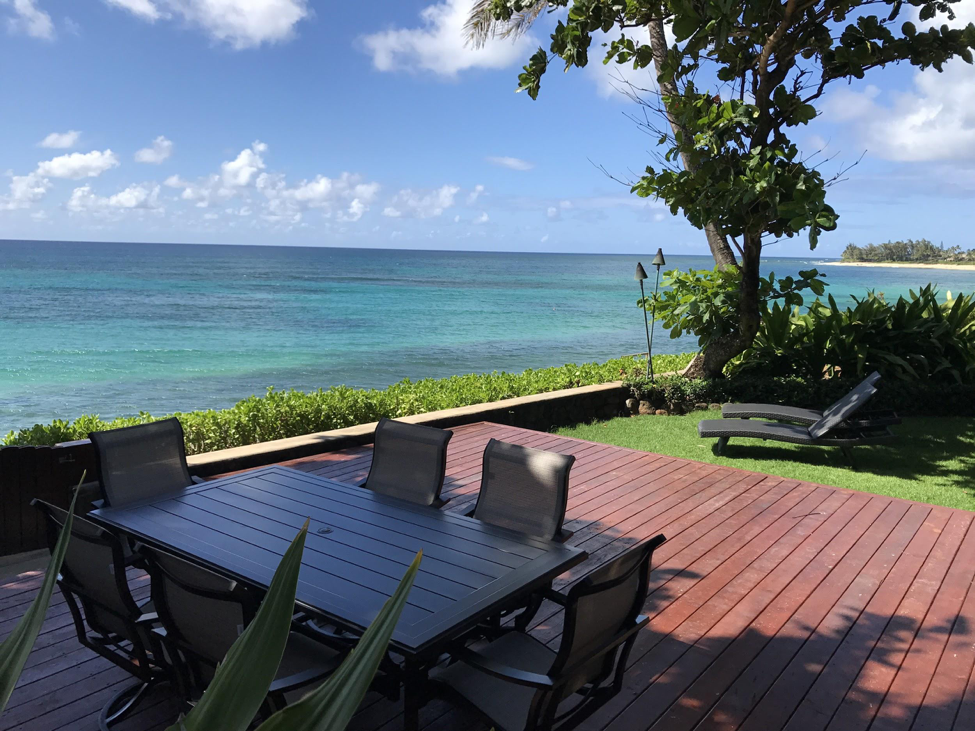 Activities in Hale'iwa
Oʻahu's North Shore, also known as the 7 Mile Miracle offers many choices for outdoor activities, including surfing, snorkeling, kayaking, standup paddle boarding, biking, hiking and much more. Grab a bike and enjoy the 7 Mile Miracle bike path from Sunset Beach to the famed Waimea Bay.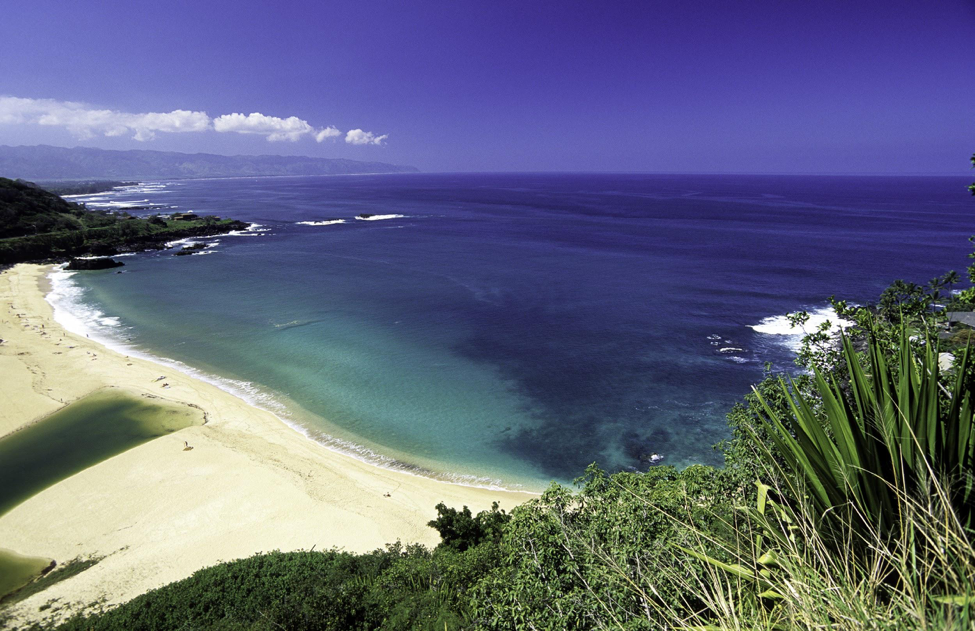 About 33 minutes northeast of Haleʻiwa is the town of Laie, where one will find the Polynesian Culture Center. Here you can spend the day exploring Hawaiʻi and the treasured nations  of the South Pacific.  
Dining in Hale'iwa
One cannot leave Haleʻiwa without stopping in at the iconic Matsumoto's Shave Ice. Located at 66-111 Kamehameha Hwy., Matsumoto's will produce over 1,000 shave ice on a warm sunny day. Every day, locals and visitors from around the world come in for a cool treat.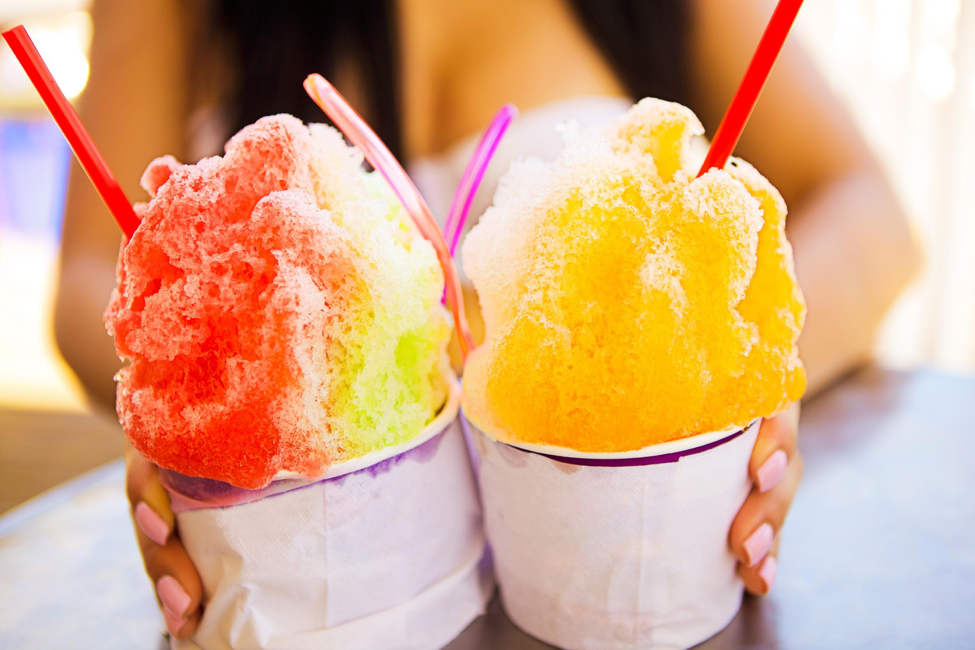 On the North Shore, rounding out the extraordinary food scene, one will find food trucks galore. In Kahaku, youʻll find the famous shrimp trucks serving freshly grown and harvested prawns prepared in a variety of ways, along with freshly caught and prepared fish served in the beloved local plate lunch style. Through your travels along the highway, you will find other food trucks offering the early morning enthusiast freshly brewed local coffee, power packed fruit bowls, smoothies and more. Or, after enjoying time at the beach or shopping, find the food truck park where you might find Thai, Mexican, Cajun and local Hawaiian-style plate lunches.
For an evening escape, you may want to check out the Haleʻiwa Beach House, located at 62-540 Kamehameha Hwy., for some appetizers and cocktails, as you contemplate your main course enjoy the extraordinary North Shore oceanview from the terrace. The Opal Thai, located at 66-197 Kamehameha Hwy., is a laid-back and authentic Thai eatery once featured on Diners, Drive-Ins and Dives.
Hawaiʻi Life Vacations is here to help you to enjoy the laid back vibes of Haleʻiwa and the surrounding  North Shore of Oʻahu, give them a call at 855-447-3685 and get started.
Aloha e Komo Mai! Hawaiʻi Life Vacations