1 Jun 2023
Eating in the Gathering Place: A Guide to the Best Restaurants on Oahu
From tantalizing seafood and comforting plate lunches to refreshing shave ice and decadent mochi, Oahu's cuisine is a melting pot of flavors that will satisfy every palate, no matter how discerning. What makes this gastronomic experience even more remarkable is the island's stunning landscapes, which serve as the backdrop to your meals and offer sights that are as impressive as the dishes are delicious. 
Ready to enjoy a unique culinary adventure like no other? Check out our carefully curated list of Oahu's unmissable dining destinations, each promising a unique blend of exquisite flavors and island ambiance.
Oahu's Top Dining Destinations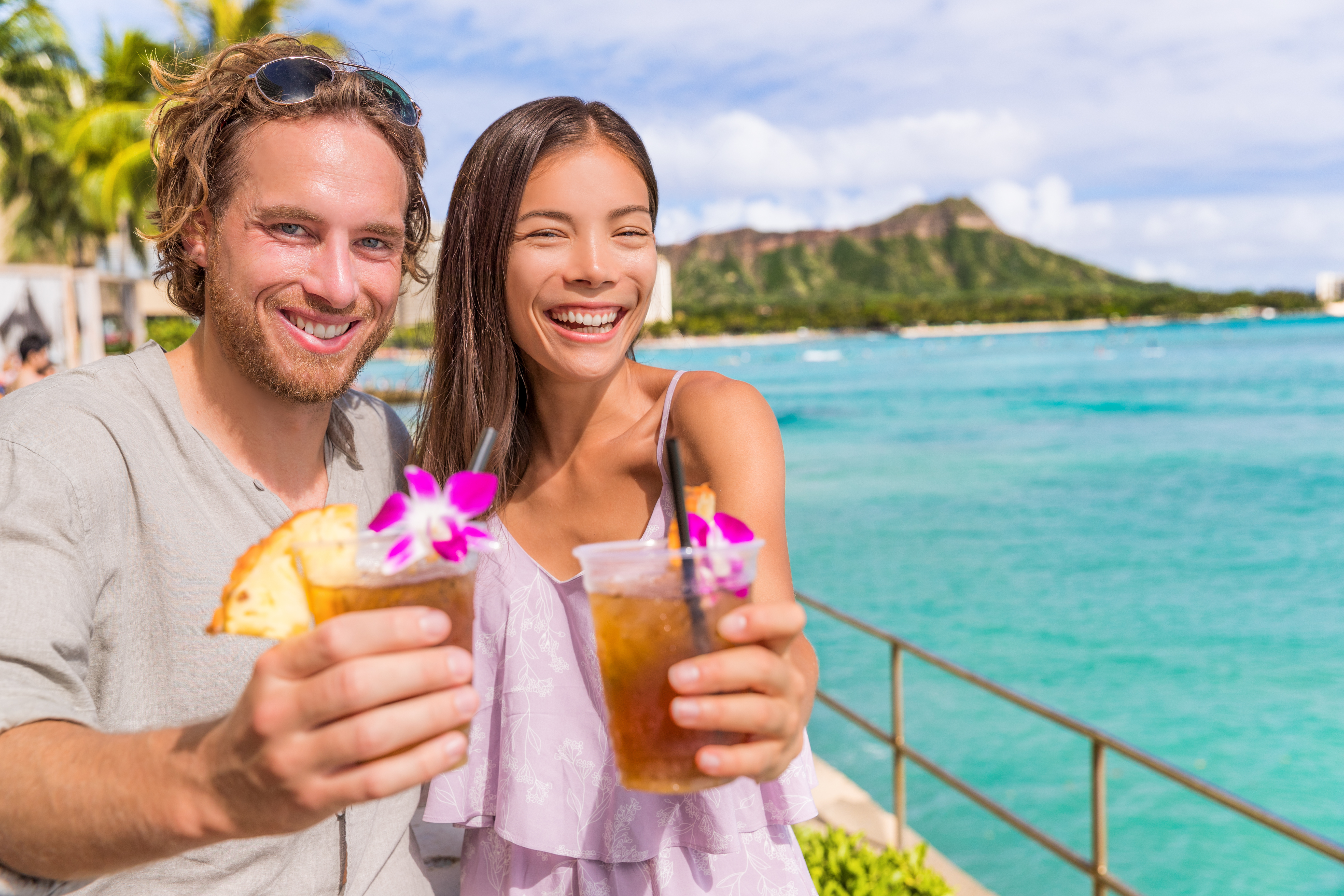 1. Moke's Bread and Breakfast
As the name suggests, Moke's is your go-to spot for a hearty brunch. Known for their perfect pancakes and signature sandwiches, it's the perfect place for a midday bite while enjoying the beach vibe. 
2. L&L Hawaiian BBQ
No visit to Hawai'i is complete without trying a plate lunch and L&L Hawaiian BBQ serves up some of the best you can get. Their succulent BBQ meats and homestyle sides offer an authentic taste of island comfort food.
3. Duke's Waikiki
Savor the freshest catch at Duke's Waikiki, a seafood haven renowned for their delicious recipes and stunning beachside location. Here, you can enjoy a captivating sunset while diving into their spectacular seafood spread! 
4. Shiro's Saimin Haven
Japanese food lovers rejoice! Shiro's Saimin Haven offers a variety of authentic Japanese delicacies, with their comforting saimin noodles being a deeply loved crowd favorite.
5. The Pig and the Lady
Experience a burst of authentic Vietnamese flavors at this trendy Honolulu hotspot. The Pig and the Lady's innovative menu and eclectic ambiance make it a memorable dining experience, whether by yourself or with friends and family.
6. Zippy's
For those seeking a delicious meal without burning a hole in their pocket, Zippy's serves up tasty dishes that are easy on the wallet. Their diverse menu promises something for everyone, all without breaking the bank.
Bite into Oahu's very best burgers at Chubbies. Their juicy patties and unique toppings, all prepared fresh, make for a truly unforgettable burger experience.
8. ​​Helena's Hawaiian Food
Helena's offers a rich taste of traditional and authentic Hawaiian cuisine. The locally sourced ingredients and heartwarming dishes deliver a memorable taste of Hawai'i in every bite.
9. Tiki's Grill & Bar
Unwind with a refreshing cocktail at Tiki's Grill & Bar. Celebrated for their lively happy hour and panoramic ocean views, they offer a vibrant Pacific Rim menu featuring flavors of the island. 
10. Hana Koa Brewing Co.
Beer connoisseurs, this one's for you. Hana Koa Brewing Co. brews some of the best and most unique craft beers on the island, perfect for a relaxed evening with good company.
11.'Ono Seafood
Poke bowls are a must-try in Hawai'i, and 'Ono Seafood serves some of the freshest and most flavorful poke on Oahu. Try the Miso Tako for something savory, or enjoy the Spicy Ahi if you want a dish with a delicious bite. 
12. Ethel's Grill
Craving a delicious meal on-the-go? Ethel's Grill offers top-notch take-out options, allowing you to enjoy a scrumptious meal wherever you please, whether it's at the beach or in the comfort of your Hawai'i vacation rental.
13. Mike's Huli-Huli Chicken
This popular food truck serves up smoky, flavorful Huli chicken, marinated and cooked to perfection. If you're visiting O'ahu, it's a must-try for food truck fans!
14. Hy's Steakhouse
When it comes to fine dining, Hy's Steakhouse tops the list. Their premium selection of steaks paired with an elegant atmosphere make for a sophisticated culinary experience all around.
15. Liliha Bakery
Known for their heavenly baked goods, Liliha Bakery is the perfect spot to satisfy your sweet tooth. They also offer a full menu featuring local and American favorites if you're looking for a meal to match your delectable dessert. 
16. Fujiya Hawai'i
Made of soft, sweet rice and delightfully chewy, mochi is a little gem renowned for its melt-in-your-mouth texture. Made with care, love, and tradition, Fujiya Hawaii's mochi is an incredibly sweet experience you won't want to miss.
17. Matsumoto Shave Ice
No visit to O'ahu is complete without enjoying a refreshing shave ice in the golden sun! An island mainstay since 1951, Matsumoto's colorful varieties promise a cooling treat on a hot island day.
Connect with us to Create Lifelong Culinary Memories 
When you vacation with Hawai'i Life, you're not just booking a vacation rental, but an unforgettable experience that will stay with you for a lifetime. Soak in the sun, explore the stunning landscapes, and, of course, relish in the exceptional culinary offerings of Oahu. 
You can try out the island's culinary best while enjoying the comforts of your Hawai'i Life vacation rental. Make the most of your Hawaiian vacation by choosing from our exclusive range of accommodations across the islands. For more information about our rentals or to check availability, please call us at 855-447-3685.