14 Feb 2020
Ready for a change of scenery from the hustle and bustle of Oahu's popular Waikiki? Hiking on the north shore of Oahu provides the opportunity to satisfy your sense of adventure while exploring some of the raw nature Hawaii has to offer. With over 50 popular hiking trails across the Island, check out our Favorite North Shore Oahu Hikes! 
Ehukai Pillbox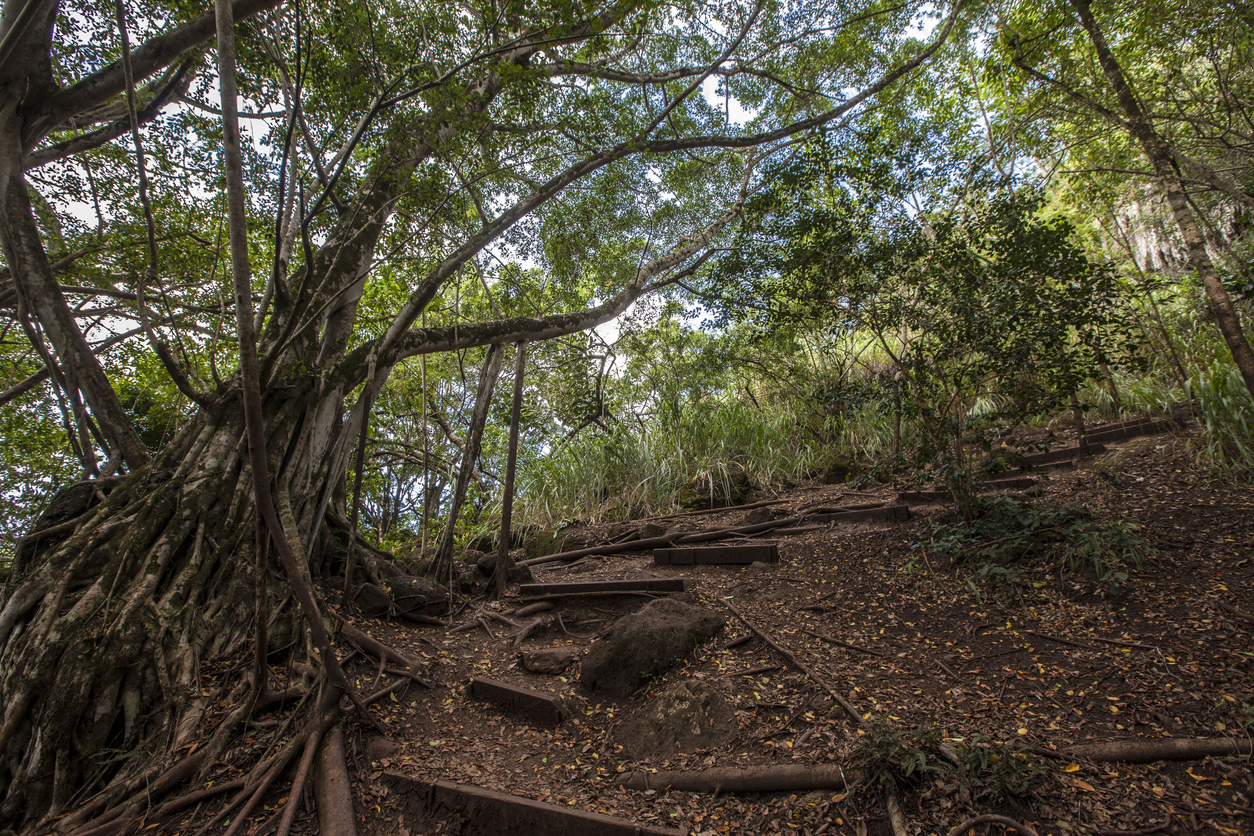 A short but steep climb leads you up the mountainside. Follow the unmarked but clear dirt trail through the trees to the top of the ridge. You will be greeted by a historic World War 2 bunker, Instagram worthy views of the North Shore coastline, and Ehukai Beach, popularly known as Banzai Pipeline. The start of the trail is located behind the Sunset Elementary School with a sign marking the entrance. 
Difficulty: Moderate
Distance: 1.6 miles roundtrip, 30 minutes to the top
Where to Start: 59-178 Kamehameha Highway, Hale'iwa
Hau'ula Loop Trail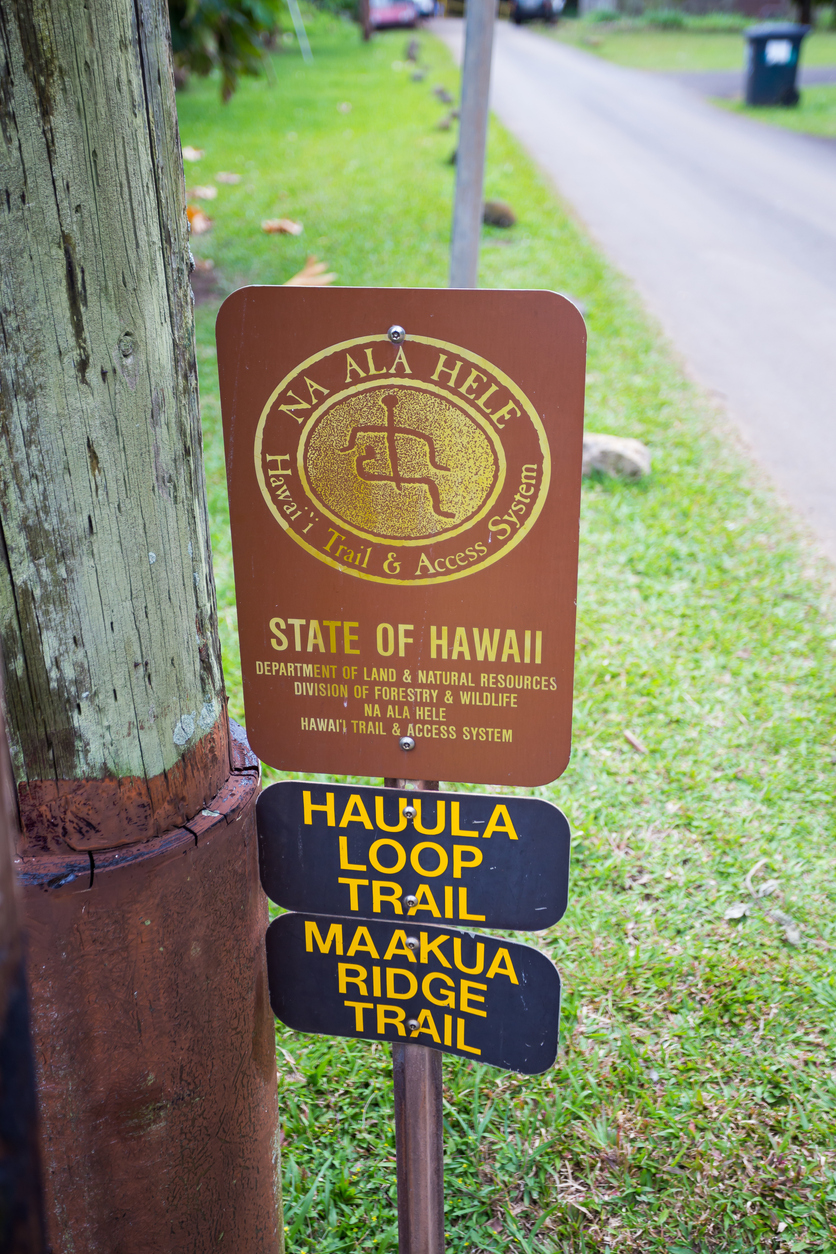 This well maintained, moderate loop leads you with a steady incline through pine tree forests, tropical fruit trees, views of green canyons, and several species of birds. Only 2.5 miles roundtrip, this is considered one of the more accessible trails and can be enjoyed with a larger group, children, or dogs! End views feature Ko'olau Range and partial views of Lai'e. The signposted trailhead appears on Maʻakua Rd, just north of Hauʻula Beach Park. 
Difficulty: Moderate
Distance: 2.5 miles roundtrip 
Where to Start:54-55 Maakua Rd, Laie
Kaunala Loop Trail 
Ready for an adventure? This loop that offers panoramic views of the northside of Oahu, stunning mountain and valley views, stream crossings, forests, and ridge climbs. The first half of the trail is the easiest. The first 1 - 1.5 hours of walking include gentle inclined switchbacks lead you through native flora and fauna. Take a rest in the open clearing and turn back, or continue for another 1-2 hours to finish the loop. The remainder of the hike becomes more steep but continues to offer lovely vistas. The start of this trail is clearly marked. 
Difficulty: Moderate
Distance: 5.5 miles Roundtrip, 2.5-3.5 hours
Where to Start: 59-780 Pupukea Rd, Haleiwa 
Waimea Valley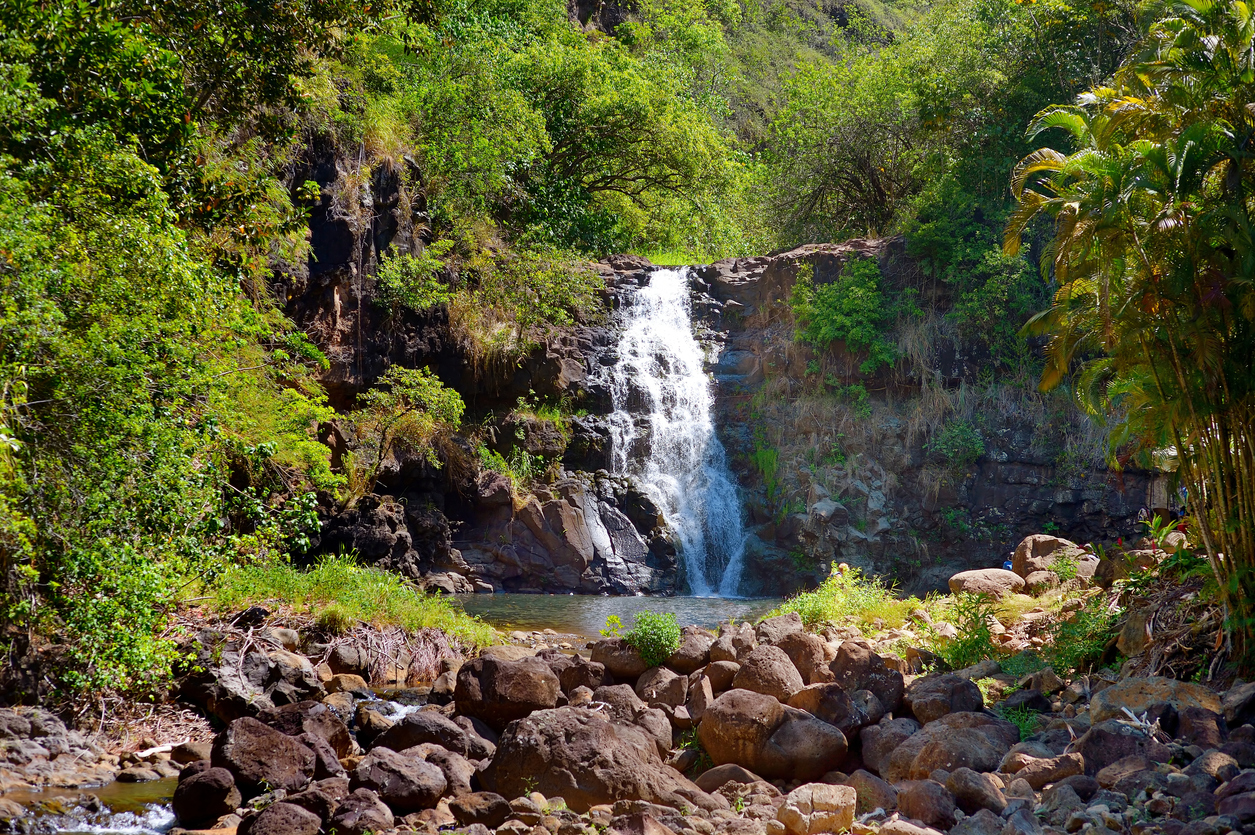 One of the most accessible trails suited for all levels, some might consider this trail to be more of a "stroll" than a "hike." The main path is a little less than a mile in length making it perfect for a relaxing family day or to experience Hawaiian nature that holds special cultural significance.
The paved-path is easily accessible, features informational markers, and leads you through lovely botanical gardens ending at a Waimea falls (waterfall).  hTe trail starts just beyond the Waimea Valley Great Lawn. You will find an administration entrance booth where you are required to check in and pay an entrance fee.

To learn more about this hike and the sacred Waimea Valley, their website can be accessed at https://www.waimeavalley.net/.
Difficulty: Easy
Distance: 1.5 miles roundtrip
Where to Start:59-864 Kamehameha Hwy, Haleiwa