17 Nov 2016
Having been dubbed the "Super Bowl of Surfing", the Van's Triple Crown is one of the most anticipated and esteemed events in the sport. Every year (for the past 30 years), the 3 contest series has taken place on Oahu's legendary North Shore.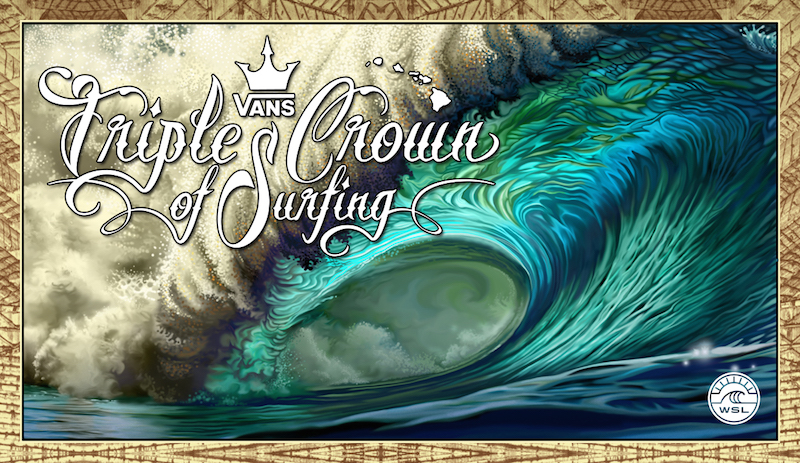 Visiting spectators and residents alike, revel in the intense magnifigence of this event. The energy on the shore and in the water is hard to explain, and really something that shoud be experienced live and in person. I mean, it's the world's best surfers on the world's best waves on the world's best beaches! The events commence on November 12 and run until December 20. Here is a detailed breakdown of the series calendar:
REEF HAWAIIAN PRO - HALEIWA (November 12-23)  
VANS WORLD CUP OF SURFING - SUNSET BEACH (November 24 - December 6)
BILLABONG PIPE MASTERS - PIPELINE (December 8-20)
We love these 'Spectator Tips' that Van's team put together. We highly suggest following them:
DO
Bring sunscreen, a hat, sunglasses, plenty of water and extra sun protection for young children. And just because the sun is not out doesn't mean you can't get burned. Sunscreen is a must, especially on overcast days when the sun's harmful ultraviolet rays are even stronger.
Bring binoculars. They add to the experience.
Bring your camera.
Bring a beach chair, towel or mat to sit own. A sandy bottom gets old real quick.
Bring a rain jacket, slicker or hooded sweatshirt. After all, it's winter and there may be a brief drizzle passing by.
Pay attention to road signs, warnings and driveways to avoid tickets and towing.
Get to the beach early to score a good parking spot and avoid traffic.
Pick up your own or any other trash on the beach. Malama ka 'aina (take care of the land).
Be polite and courteous to the local residents. They have to live with events and crowds in their driveways and backyards.
Heed the lifeguard's warnings. During the winter months, waves can double in size within an hour.
Show aloha to others. Say hi, don't be in a hurry, stop and wait for people crossing the road, stop and let people out of their driveway and say thanks when you change lanes in front of someone.
Bring a reusable water bottle.  Water filling stations are available at all contest sites.
Take public transportation and avoid parking hassles. North Shore buses are Routes 52, 55, 88A, and you can also park at Turtle Bay Resort and ride their hourly shuttles ($20-25 fee round-trip).
DO NOT
Smoke or leave cigarette butts in the sand. Enjoy the fresh Pacific air and respect the rights of athletes and other visitors to clean air. If you must smoke, use a butt container.
Bring an umbrella to the beach. Umbrellas prevent other spectators from enjoying the action and become dangerous projectiles when it's windy.
Bring your pets to the beach. No one likes stepping in doggy-doo.
Let little ones play at the shoreline. A big wave can easily take your kids out to sea, especially at Pipeline or Sunset.
Sit along the water's edge. When a big set washes up the beach, you and your belongings will get soaked.
Stop on Kamehameha Highway to watch the World Cup of Surfing. You will be towed, fined or both.
Leave valuables in your car.
Harass competitors for autographs while they're in the contestant's area or before they're about to paddle out for a heat. Wait till after their heat for autograph and photo opportunities.
Bring bullhorns, air horns or other noise making devices. Contest officials use these tools to alert competitors and you're personal noisemaker may interfere with valuable contest information.
Be rude. This is paradise. Let's enjoy it together.
In need of a place to stay? We've got you covered:
Blue Mahina 4BD/3BA sleeps 11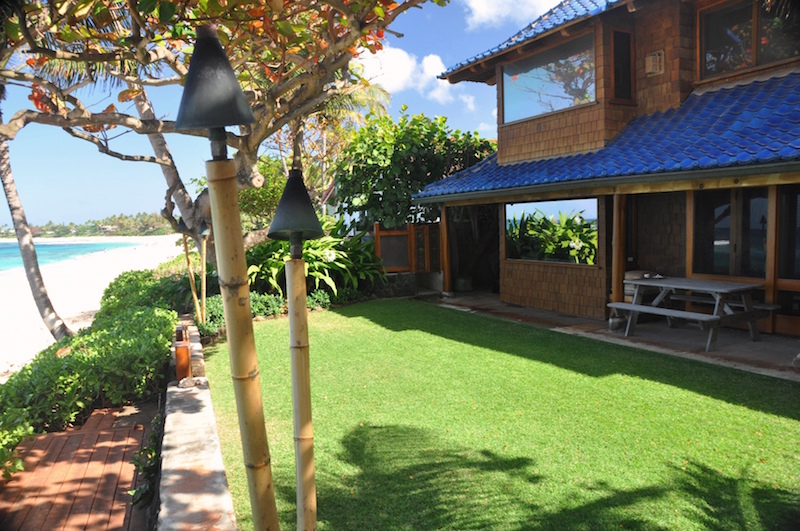 Kuilima Estates 2BD/2BA sleeps 6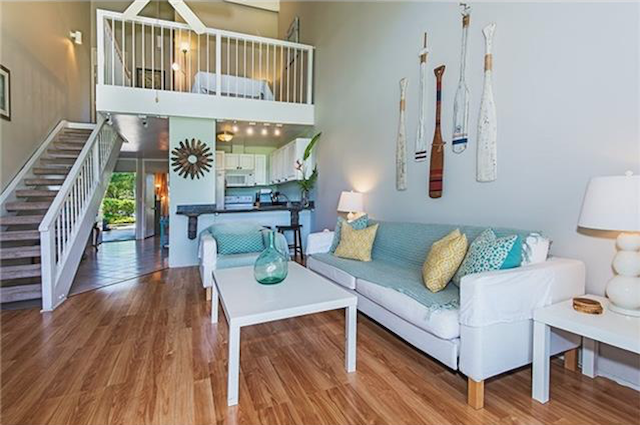 Haleiwa Sunshine 3BD/2BA sleeps 6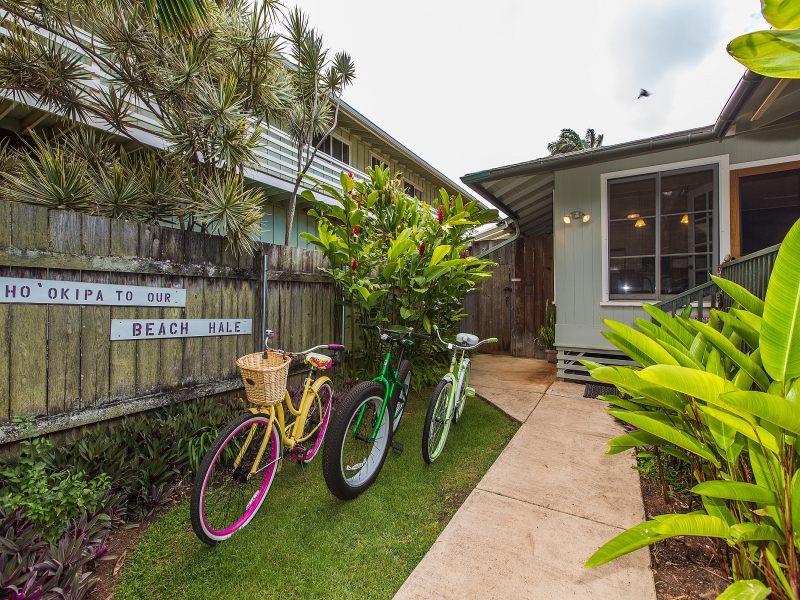 The Sullivan Estate 6BD/6BA sleeps 12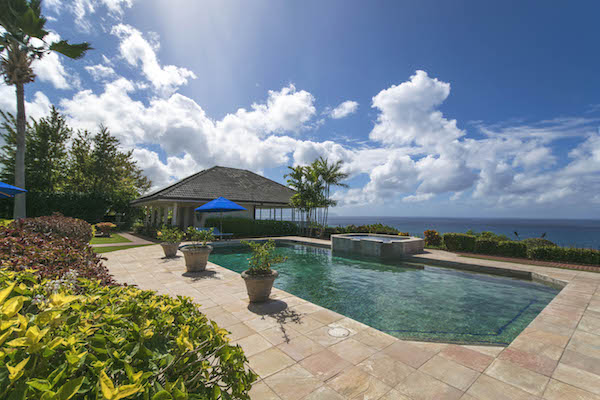 Contact a vacation rental specialist at vacations@hawaiilife.com for more information.