7 Sep 2016
Off Oahu's Windward Coast, just 30 miles from the hustle and bustle of Waikiki, you will find Kailua town. With its turquoise waters and fine white sand, its no wonder that both residents and visitors alike consider it a little slice of Hawaiian heaven. Although Kailua is primarily beach community, it is also offers some city chic thanks to its trendy boutiques and popular eateries. While we believe that one could be totally satisfied just lounging on the gorgeous beach all day here, we thought we would share with you some local insight on our favorite ways to pass the time in Kailua.
KAILUA BEACH PARK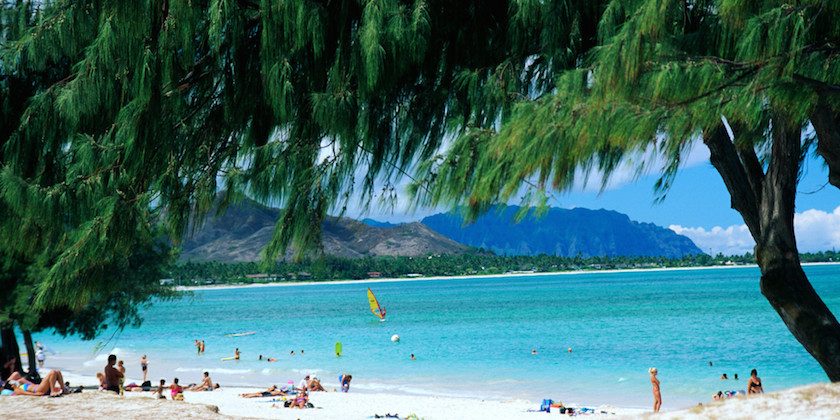 Image courtesy of The Huffington Post
With two and half miles of crystal clear turquoise water and baby fine white sand, it is hard to imagine how we couldn't put this on the top of our list and why it has been named many times as one of America's 'Best Beaches". Whether you opt to just relax with your book, take a long beach walk, or embark on a water adventure, there is something for everyone here. There is a lifeguard on duty year round and the beach park features facilities including restrooms, showers, easy parking, a bike path, and picnic tables.
KAILUA FARMERS MARKET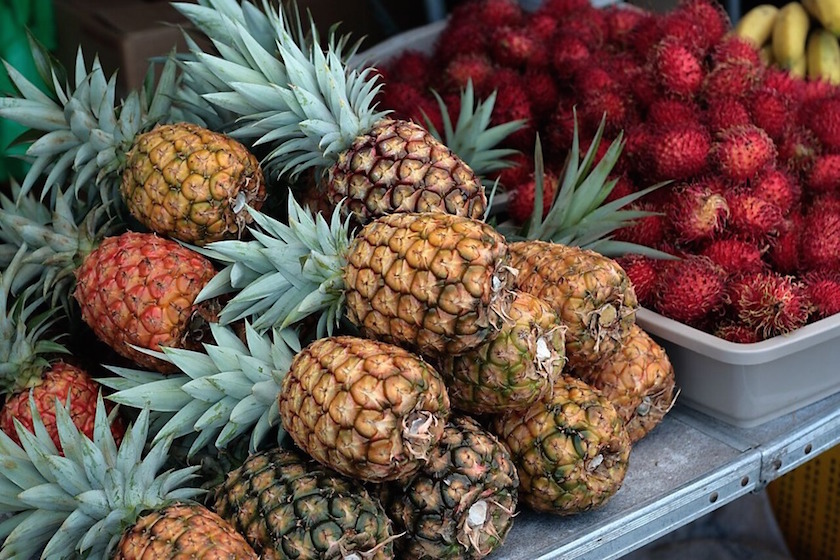 Image courtesy of Brock Roseberry
Every Thursday evening, from 5:00-7:30pm, the parking structure behind Longs comes alive! The market is a community event, bringing out the local residents and visitors from all over. Here you can find organic produce, fresh baked goods, and hot prepared foods. Local craft vendors and live music are also a part of the experience. There are a few tables for enjoying your yummy goods but lots of people opt to bring their own chairs and blankets and set up camp for a while so they can 'talk story' with their friends and family and enjoy the musical entertainment.  If in Kailua on a Thursday, this market is not to be missed!
LANIKAI PILLBOXES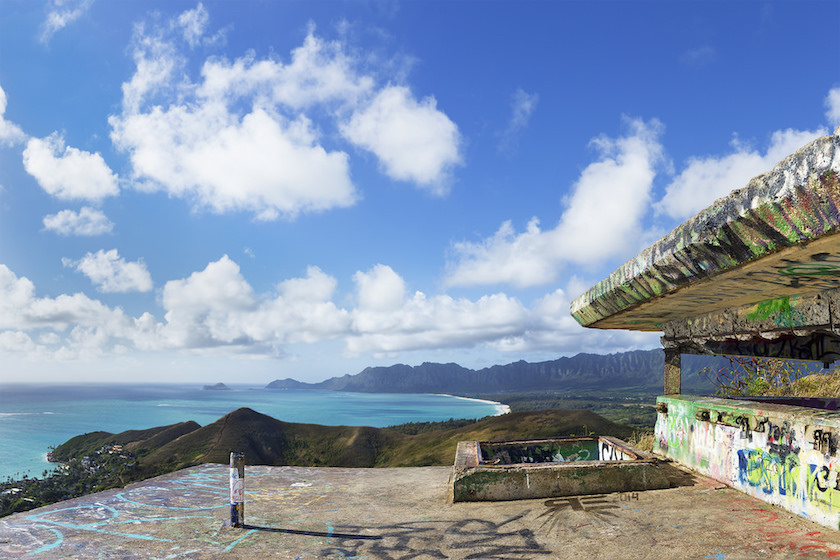 Image courtesy of Ryan Eng
Considered one of the best hikes on the island, Lanikai Pillboxes is often referred to as Ka'iwa Ridge Trail. Although the trail is considered to be an intermediate hike, it is really only the initial first stretch that is steep. The incline becomes much more gradual and consistent, allowing for hikers of all ages. And as you climb, the trail increases in its stunning and sweeping views. There are two pillboxes (concrete bunkers) at the top of the ridge, built between WW 1and 2 as part of Oahu's coastal defense team. While their original purpose was to track targets at sea and relay firing coordinates, today they provide an epic lookout point for Mokulua Islands, Kailua and Lanikai Beach, Koolau Mountains, Waimalano Bay, Kaneohe Bay, Chinaman's Hat, and the Makapuu Lighthouse! The hike can be completed in an hour but we suggest giving yourself two, moving at a moderate rate and taking in the beautiful views.
KALAPAWAI MARKET AND CAFE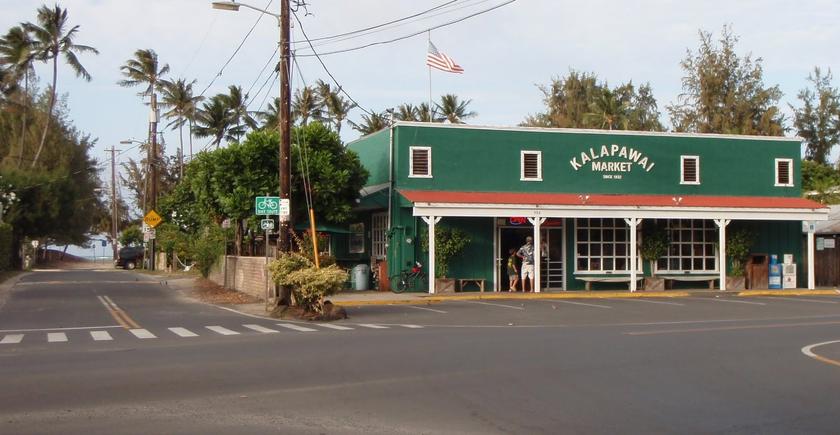 Image courtesy of The Knot
This local neighborhood restaurant and market, offering fresh, seasonally-inspired meals prepared with locally-sourced, natural ingredients, has been a staple in the community for over a decade. The coffee shop and deli are open daily, offering breakfast and lunch, and dinner is served in the cafe Monday - Thursday. Our favorite part about this place is that they strive to source local ingredients and base their menu (which is always changing) around what is available and in season. They also are a great resource for wine wines and premium beers and offer free wine tasting on the second Sunday of every month. Whether you stop by on your way to the beach for a sandwich to-go or dine in for a thoughtfully prepared meal and a glass of wine, we promise you won't be disappointed!
THE MOKES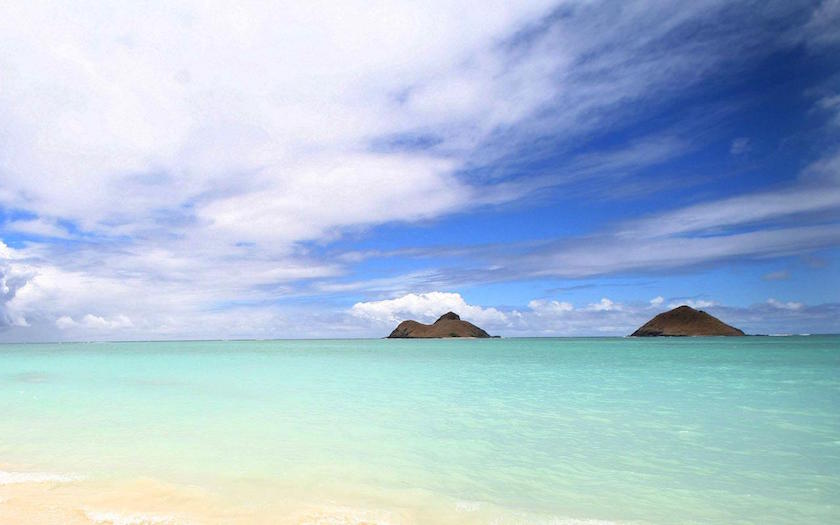 Off the south end of Lanikai Beach, about a mile out into the sea, are the Mokulua Islands, otherwise known as 'the Mokes". The larger island, Moku Nui has a small white sand beach and is a popular destination for explorers while the smaller island, Moku Iki, is prohibited to access due to it being a bird sanctuary. You can get here via kayak (most popular), boat, outrigger canoe or stand up paddle board and it is obviously best (and easiest) to do when the ocean is calm. In the waters around Moku Nui, one has the chance to witness green sea turtles, wedge-tailed shearwaters, rock crabs and very occasionally, spinner dolphins and humpback whales (in winter season). Snorkeling is another popular activity here thanks to the old underwater lava formations. Moku Nui even has a trail rock climbers. For independent explorers, kayaks can be rented on the beach or in town. For those looking for a little more support, there are several companies that offers guided tours to the islands and the surrounding areas.
Check out our vacation rental listings on Oahu!